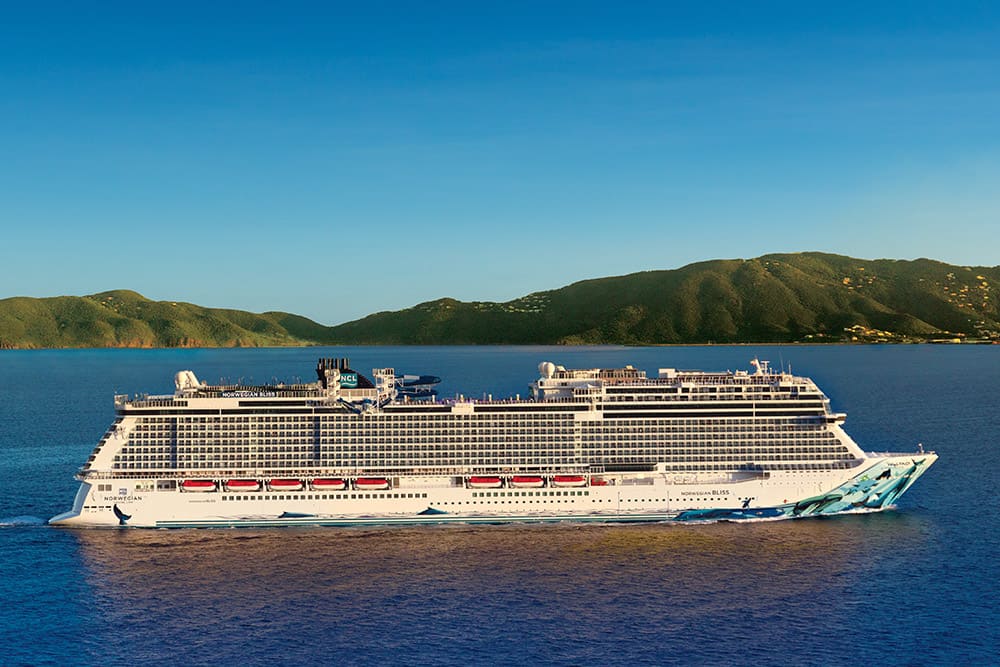 Choosing your preferred cruise ship is one of the best parts of booking a cruise with Norwegian. We've worked hard to bring new concepts to the high seas, and we want your time on Norwegian Bliss to be as exciting as the destinations you visit.
Norwegian Bliss is one of the newest and largest ships in the Norwegian fleet, with a guest capacity of slightly more than 4,000 passengers. If you seek spectacular views of your surroundings, Norwegian Bliss won't disappoint. Now is the ideal time to book your next cruise vacation too.
Are you curious about what makes this cruise ship so distinctive? Explore some of the top things to do on Norwegian Bliss.
Ready to start planning? Explore all Norwegian Bliss cruises.
Enjoy Stunning Views From the Observation Lounge
Norwegian's Observation Lounge on deck 15 provides the most expansive views at sea. You'll find it at the front of the ship, an experience that offers the same vistas you usually get at the bridge. Catch up on some reading while relaxing and enjoying the unsurpassed views. The Observation Lounge has a full bar, making this location a dynamic spot to hang out for a few hours, enjoying the spectacular 180° panoramic views.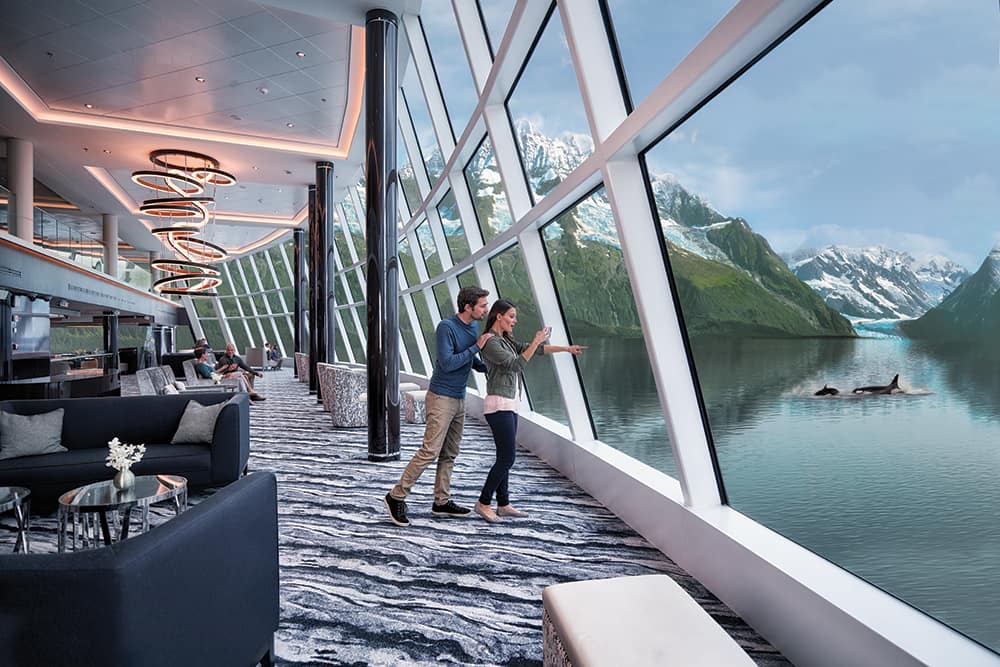 Play Mini Golf With The Family
Yes, you can get in a bit of golf during your cruise on Norwegian Bliss. You don't need to pack your clubs, though; this spot offers an easy five rounds in miniature golf. The course features obstacles for all skill levels. Mini golf is also a superb family activity if you're traveling with kids.
Watch an Award-Winning Musical
Entertainment is a top-notch offering on any Norwegian ship. On Norwegian Bliss, you'll find the musical "Six." The 75-minute show takes you back in time with stories from the six wives of Henry VIII with a mix of historical heartbreak and modern-day girl power.
Jersey Boys is also show offered on Norwegian Bliss. Journey from the gritty streets of Jersey to glamour and international fame as you follow the incredible true story of Frankie Valli and The Four Seasons.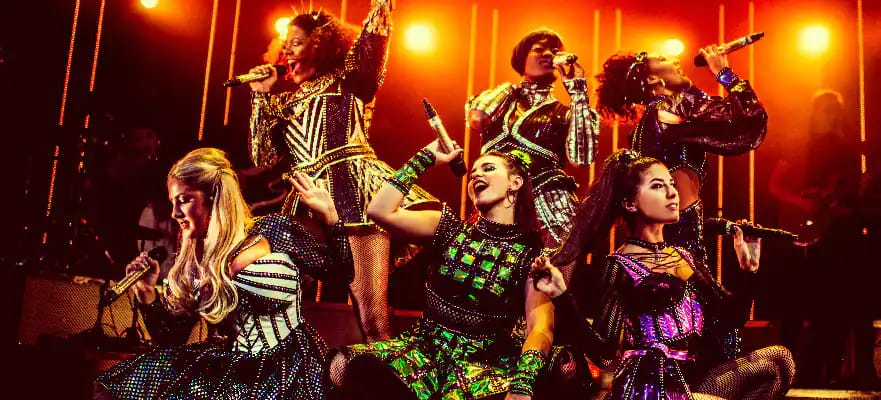 Find Your Favorite Craft Beer at The District Brew House
If you love a dynamic craft beer, head to The District Brew House, where you can order one of more than 50 bottled beers or 24 draft beers on tap. You can also sample an expertly mixed specialty cocktail and find live music and a fun photo booth at The District Brew House.
Race Around the Track
Zoom around the Bliss Speedway with hairpin turns more than 20 mph on the two-level racetrack at sea. This thrilling adventure is excellent for teens and adults alike — you only need to be taller than 55 inches to race.
Devour Fresh Seafood at Ocean Blue
Norwegian's specialty dining restaurants. The focus is all seafood here, using the freshest fish and finest ingredients. Ocean Blue's decor doesn't disappoint either. The inside is a stunning and elegant space, perfect for a special night at sea.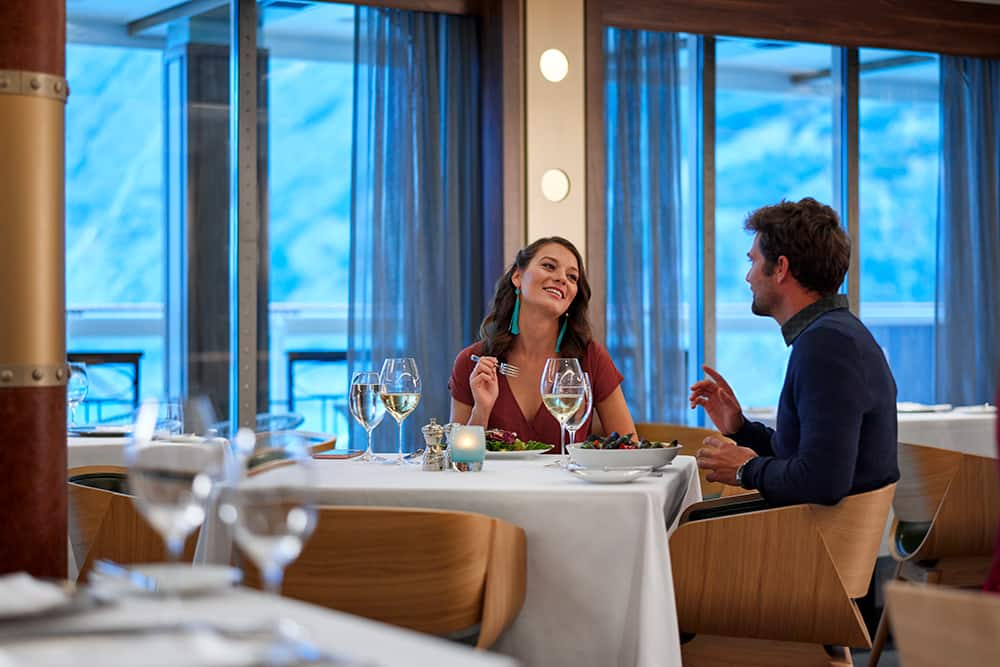 Get a Spa Treatment at Sea
Norwegian's award-winning Mandara Spa features more than 50 treatment options, from Swedish massages to Botox treatments. You can also book facials, schedule a cellulite reduction treatment, receive a nutritional consultation, and more.
Hit the Jackpot at the Skyline Bar
Do you love the excitement of Las Vegas' bar-top gaming screens that allow you to play poker while sitting at the bar? If so, plan to visit the Skyline Bar. Here, you can have a pre-dinner cocktail and play a few hands of poker on the bar-top screens. The main difference here is encountering spectacular views and plush interior decor.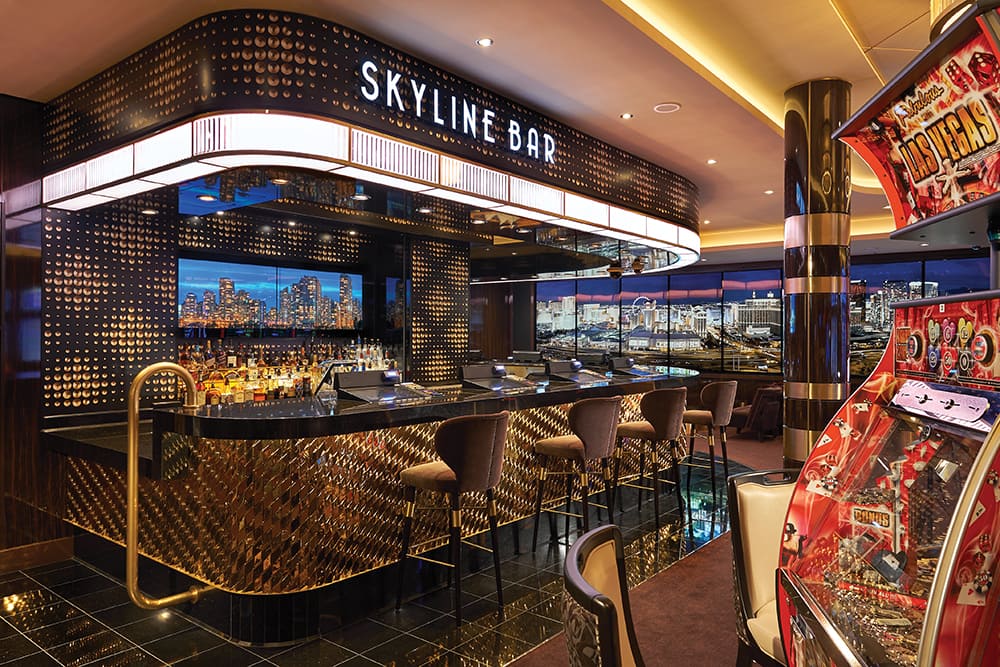 Play Laser Tag
Grab your closed-toe shoes and get ready for a thrilling game of laser tag. Norwegian Bliss features a galactic-themed open-air laser tag arena. There's an extra cost for playing, but the experience delivers a fun time for all.
Attend a Theme Party
Every night on Norwegian Bliss is a party — with a theme! You'll want to save some space in your suitcase to bring some special outfits for these events. One night might be an urban street party with Latin pop, while another night offers Nashville Nights & Lights.
Are you planning your cruise on Norwegian Bliss? Don't forget to sign up for Norwegian's newsletter. You'll get the latest news and special offers delivered to your inbox.
Where are you cruising next? Let us know in the comments!