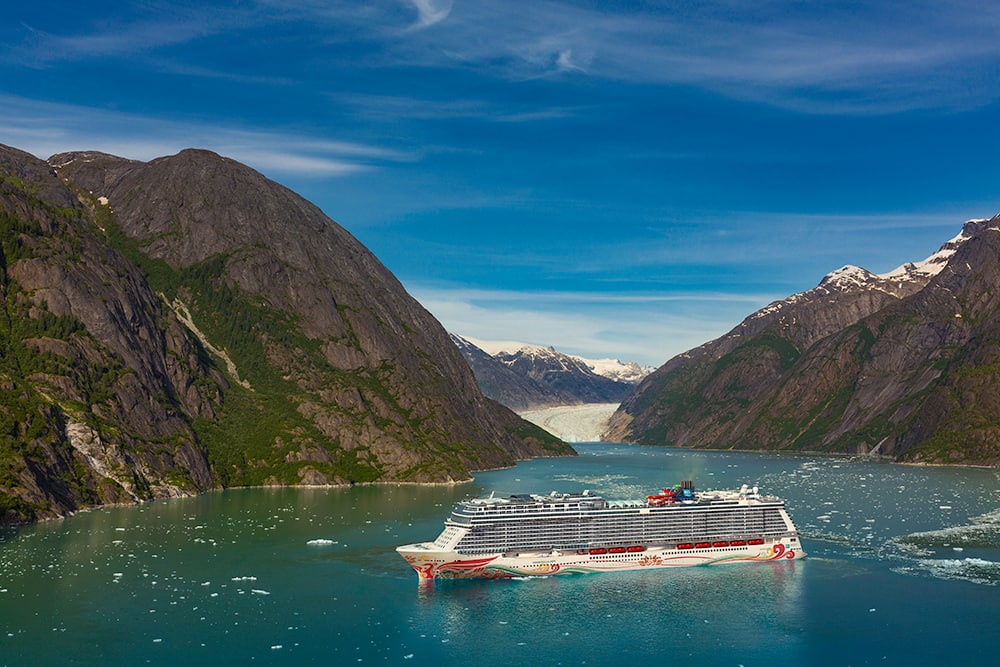 When you think about taking a cruise, the first thing that comes to mind is likely all the incredible ports of call you get to visit. From the pristine beaches of Bermuda to the cobblestone streets of London, you get to see many extraordinary places when you cruise on Norwegian Joy.
Dance the night away in one of the many bars and lounges or relax by the pool with a cocktail in your hand. Enjoy a rush like no other as you race in the middle of the ocean on a thrilling two–level race track. You don't need to get off the ship to have the time of your life!
Check out the following top things to do on Norwegian Joy to get started.
Ready to start planning? Explore all Norwegian Joy cruises.
Specialty Dining Options on Norwegian Joy
Norwegian Joy features a variety of complimentary dining options, including two main dining rooms, a help-yourself buffet, and several cafes, grills, and on-the-go choices. On top of these tasty selections, you'll find a range of specialty dining venues that will take you on a culinary journey across the globe.
Delight in fresh seafood sensations at the elegant Ocean Blue, watch the talented chefs grill your meal right before your eyes at Teppanyaki, or enjoy an authentic Southern-style meal at Q Texas Smokehouse. The choice is yours, and if you want, you can try a new restaurant every time you dine.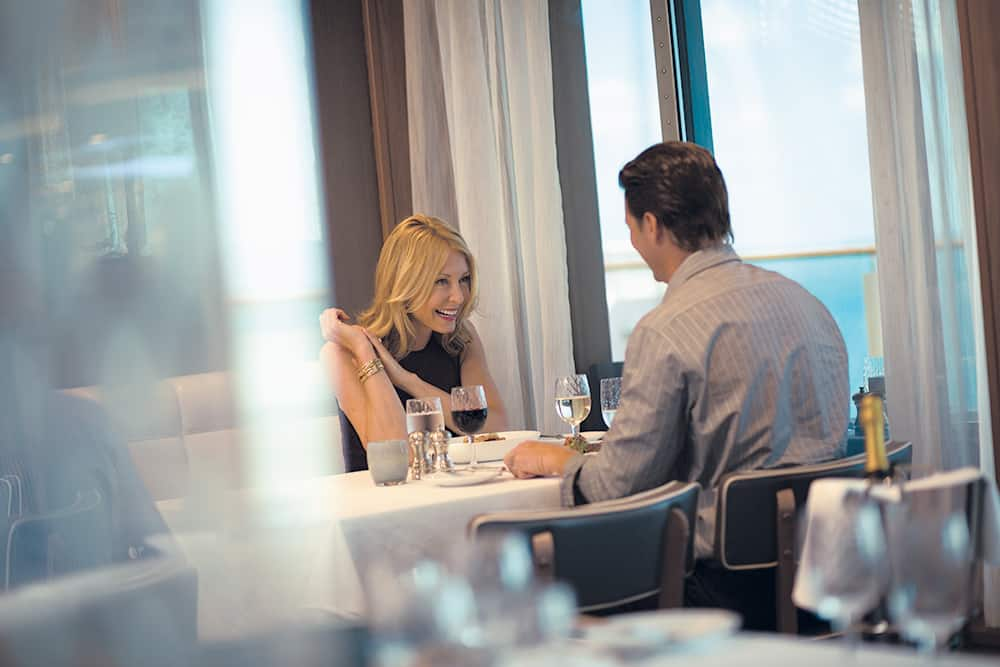 Catch a Show on Norwegian Joy
After dinner, make your way to the theater to catch a Broadway-style show, including an iconic revival of the 1980s movie "Footloose." Why not enjoy a nightcap at one of Norwegian Joy's seemingly countless bars and lounges when the show is over?
Are you looking for more activities? You can dazzle at awe-inspiring acrobatics in Elements, loosen up with laughs at Social Comedy and Night Club, or listen to a Beatles cover band at The Cavern Club. You'll never want to go to bed with so much to do.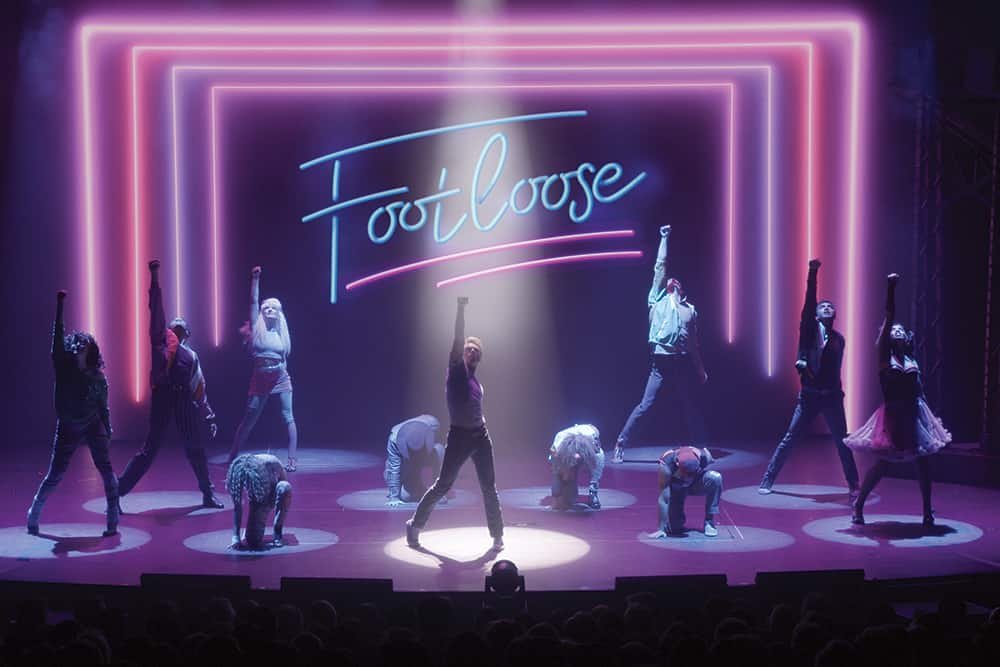 Fun Activities to Enjoy on Norwegian Joy
There's a reason cruise passengers say that Norwegian Joy is the ultimate joyride. You can take a high-octane lap around a two-level racetrack without ever stepping foot on dry land! These activities are only a few of the exciting experiences that are available when you take a cruise vacation on Norwegian Joy. Other family-friendly activities on your cruise ship include miniature golf, photo sessions, and visits to the Aqua Park.
RELATED CRUISES:
12-Day Caribbean Cruise from New York
11-Day Panama Canal Cruise from Miami
5-Day Bermuda Cruise from New York
Are you wondering what to do with your little ones when cruising? Splash Academy caters to your children's every need so that you can get some well-deserved alone time. From creative playtime to themed activities, your kids will have a blast. Norwegian Joy also allows teens to break free from their parents for good, clean fun. Entourage is a retreat where teens can hang out with people their age while watching movies, listening to music, and playing video games.
Enjoy Rest & Relaxation in the Mandara Spa
It's no secret that Norwegian Joy is packed to the gills with all types of energetic activities, but what if all you want is some quiet moments to yourself? No worries. Norwegian has you covered in that department too!
Mandara Spa offers everything you need to relax and unwind, including more than 50 specialty treatments. Whether you choose to indulge in a hot-stone massage, a detoxifying seaweed wrap, or a targeted wrinkle treatment, you're in excellent hands with the talented professionals aboard Norwegian Joy. Let them pamper you all day long.
After your spa experience, treat yourself to something special at one of the onboard boutiques, which offer everything from diamond earrings to designer perfumes. Head up to the Lido deck to bask in the sunshine and grab a refreshing beverage from the poolside bar. How's that for indulging in some personal relaxation time?
Norwegian Joy offers everything you need and more if you're looking for an easy escape from the real world.
Are you eager to learn more about the top things to do on Norwegian Joy and other ships in Norwegian's fleet? Be sure to sign up for our newsletter to stay up-to-date on all the fantastic cruise deals and offers.
Let us know how many days until your next Norwegian Joy vacation!