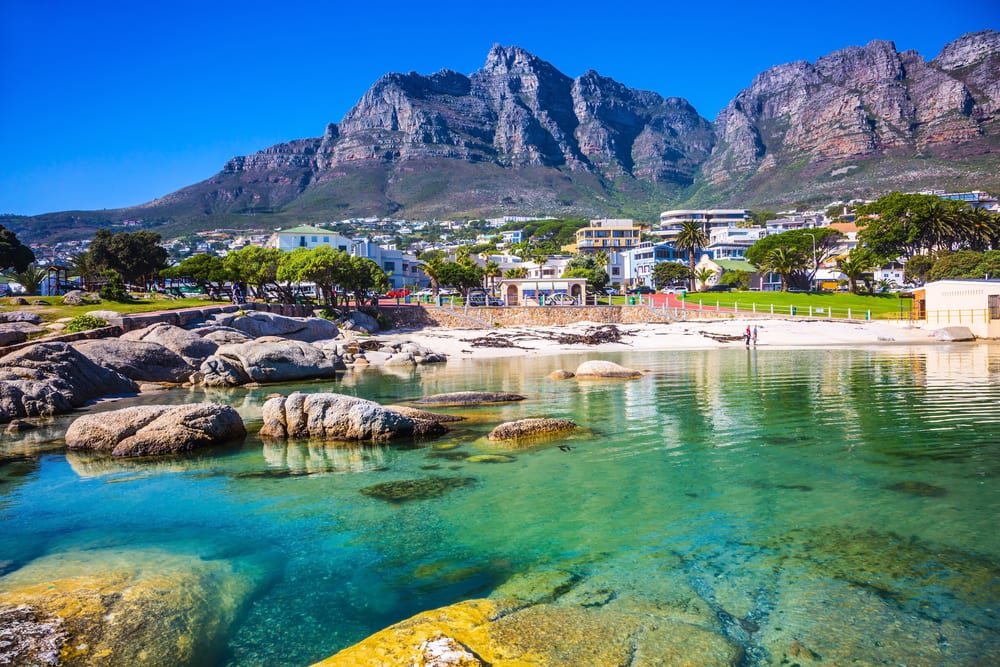 Are you looking for an exotic cruise vacation that is unique and slightly off-the-beaten-path yet encompasses clear blue waters and sunny destinations? This South Africa Cruise is a rare opportunity to cruise to several unusual ports of call with Norwegian Cruise Line.
This exciting 20-Day Exotic Expedition will begin in March of 2020, starting in Dubai, United Arab Emirates, and ending in Cape Town, South Africa. The itinerary includes 13 ports of call with several days on the beautiful at sea in the Indian Ocean and the Arabian Sea.
Dubai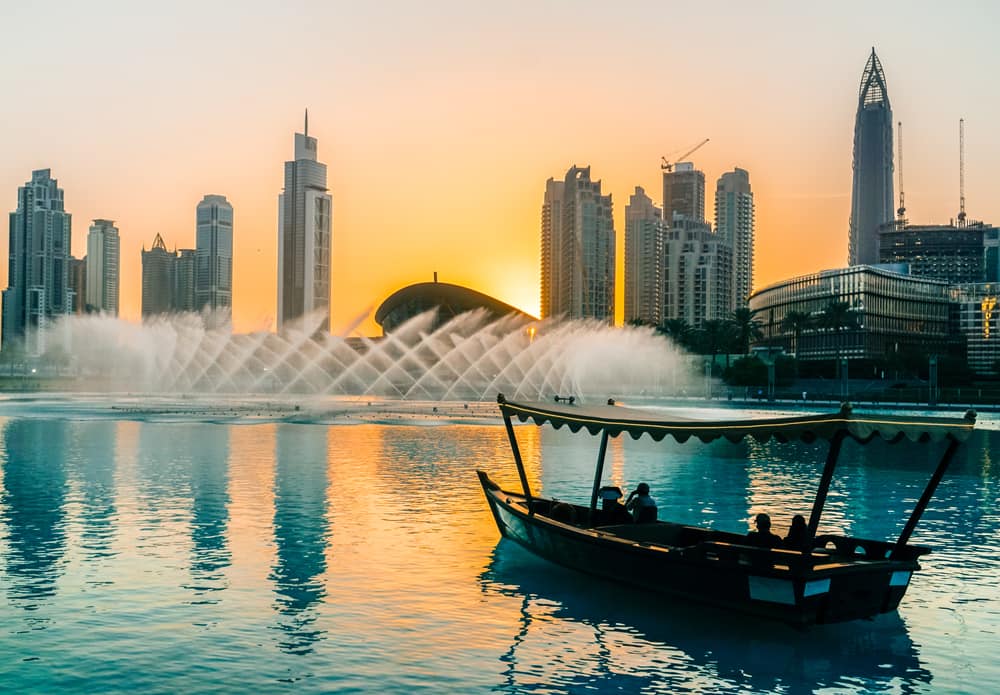 Your amazing adventure begins in the ultra-modern city of Dubai, United Arab Emirates. Known for its luxury shopping and innovative architecture, Dubai has plenty of opportunities to wow you. Make sure to plan a few days before embarking on the cruise ship to enjoy some of the outstanding things to do while visiting Dubai.
If you are not afraid of heights, then a visit to the jaw-dropping Burj Khalifa is a must. Take a ride up to the observation deck on level 124 for outstanding views, and then have a meal up on top of the world at the At.mosphere restaurant. Are you ready to go shopping? The Dubai Mall has over 1,200 luxury shops and over 150 restaurants to choose from.
After visiting Dubai, you will board the Norwegian cruise ship, Norwegian Spirit, which was completely upgraded in 2017 to enhance your cruising experience. The next two ports of call are both in the United Arab Emirates: Abu Dhabi and Fujairah. Both stops allow you to spend the day visiting these ancient cities. Visit the Sheikh Zayed Grand Mosque in Abu Dubai. It is the largest mosque in the country, and daily prayers are held here.
In Fujairah, visit the ancient mud mosque of Al Bidya Mosque that was built before all of the glitter and gold that the oil boom brought to the United Arab Emirates. The last port of call before heading to sea for three days is Muscat, Oman. Shop for exquisite hand-crafted silver jewelry while strolling through the ancient narrow alleyways that carry scents of exotic spices.
Cruise Through the Arabian Sea
The next three days you will be cruising through the Arabian Sea. These days at sea are the perfect time to experience the fun and excitement that can be found aboard the renewed Norwegian Spirit.
Norwegian Spirit will emerge from dry dock on February 11, 2020 after an over $100 million revitalization. The ship will feature 14 new venues, additional staterooms and an expanded Mandara Spa. Drawing inspiration from the brand's most recent and highly successful newbuilds, the updated elements on board Norwegian Spirit will take the guest experience to the next level. Sign up for the Free at Sea deals to enhance your cruising experience.
Cruise to the Seychelles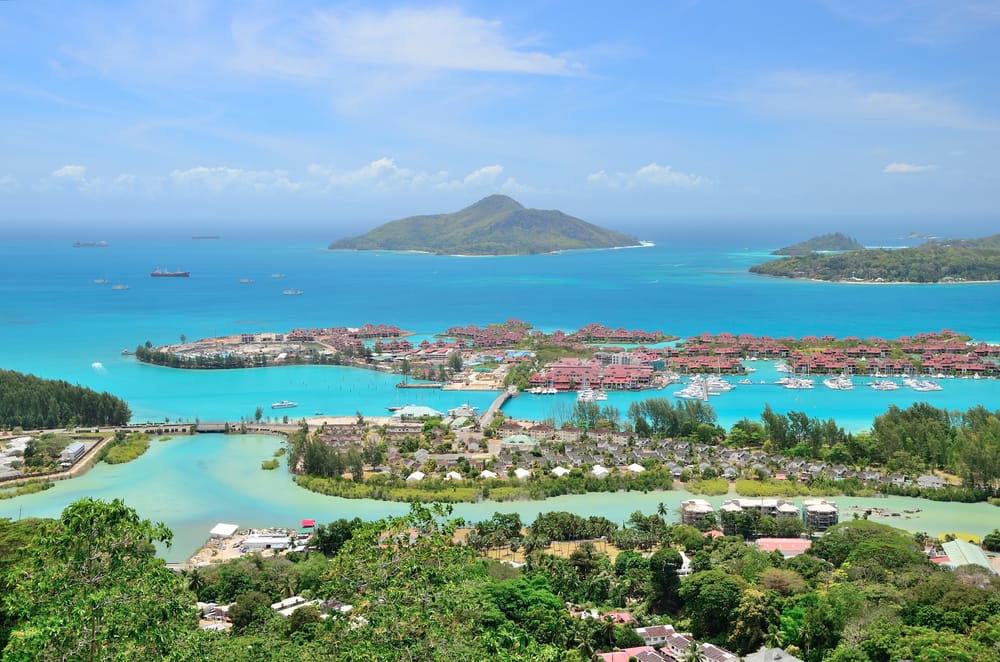 You will arrive at Port Victoria at 12 p.m. on Monday and will not depart until 6 p.m. the following evening. The capital of Seychelles, Victoria, is known for its exportation of fragrant vanilla and coconut oil. Enjoy street shopping, explore the Seychelles National Botanical Gardens, and try some local Ladob, a dish that can be served either sweet or savory. Relax on the beach or take a swim in the beautiful blue water. After leaving Seychelles, enjoy a night and day at sea on Norwegian Spirit, where you can enjoy a show or take in the sea breezes at Spice H2O, a daytime lounge featuring two new hot tubs and a dedicated bar, which transforms into an after-hours entertainment venue.
Cruise to Madagascar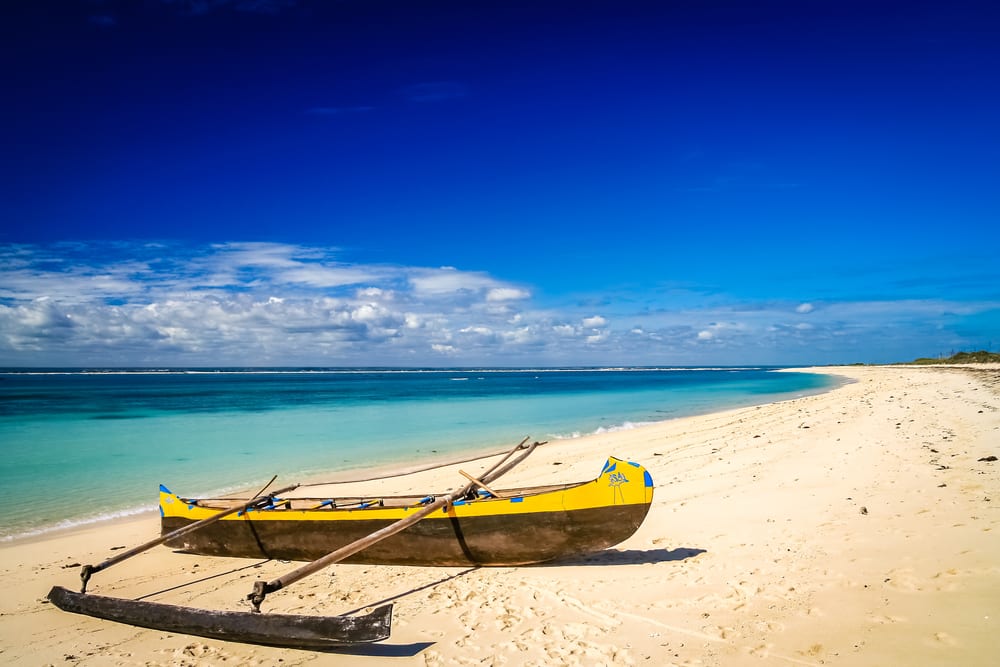 Your next port of call is in Nosy Be, Madagascar, where you can explore the Lokobe Reserve and spend time with lemurs and chamaeleons or relax on the gorgeous beach at Befotaka Bay. Once you leave Nosy Be, you will spend another day at sea, where you can wind down at the spa. The Mandara Spa will double in size to nearly 7,000 square feet and include a relaxation area with heated loungers, a new Jacuzzi room, and a sauna, steam room and water therapy experience. The expansion of Pulse Fitness Center will allow guests to begin or maintain their fitness routine while at sea.
Mauritius and Reunion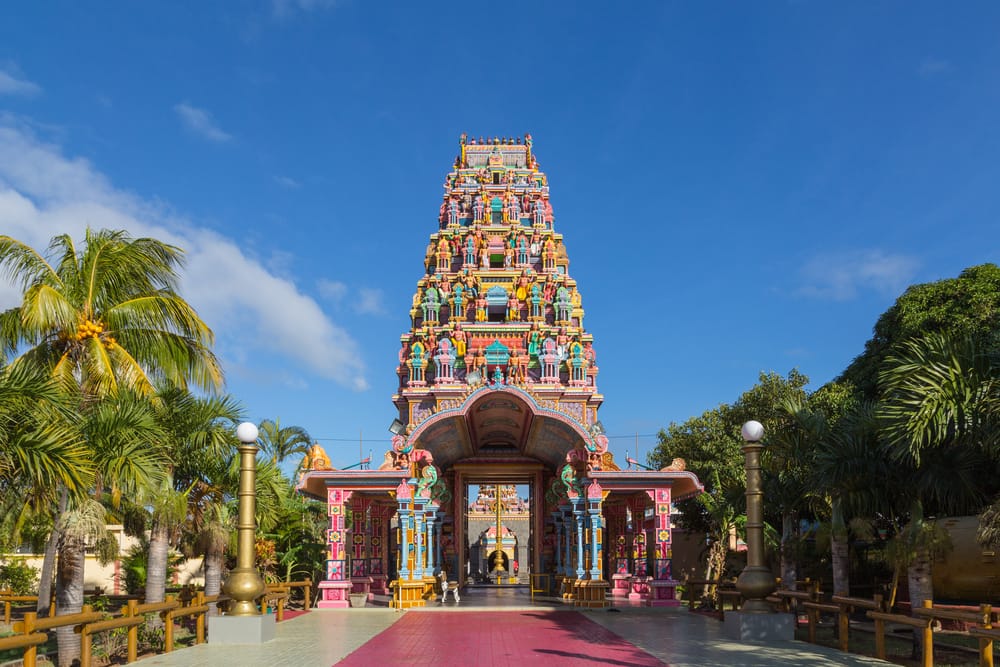 While visiting Port Louis on Mauritius, stroll along the Caudan Waterfront to visit the beautiful Chinese Pagoda. Relax on the stunning beaches off of Pointe Des Galets on Reunion, or visit the lush rainforests that surround the island. Leaving these pretty islands, you will enjoy two more days at sea cruising through the Indian Ocean that will bring you to your first port of call in South Africa, Richards Bay.
South Africa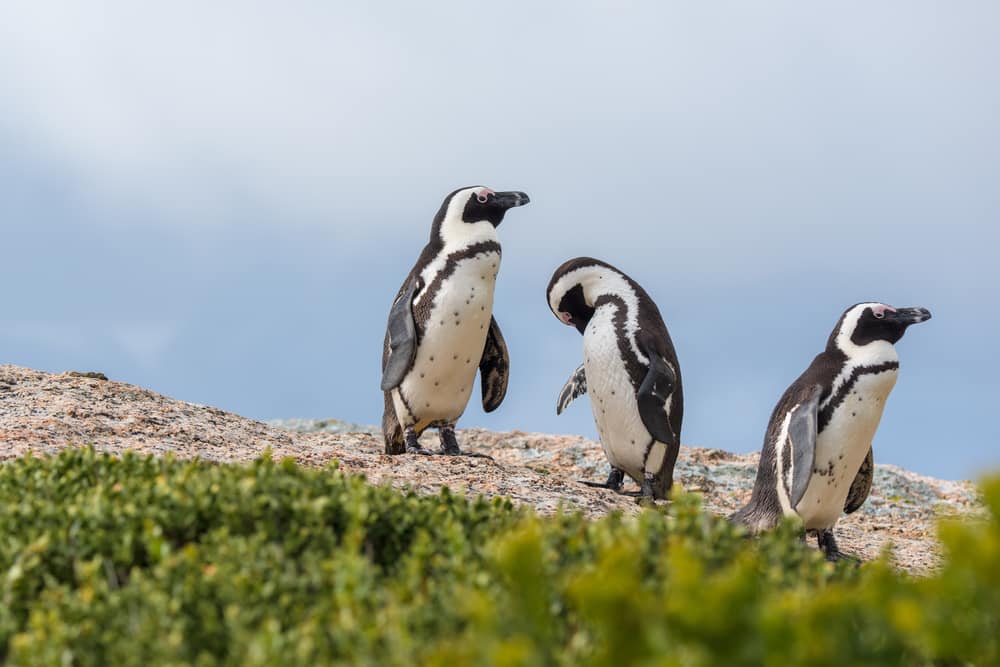 While at Richards Bay, spend the day walking through the Umlalazi Nature Reserve, where you might see one of the rarest birds of prey in South Africa, the Palm-Nut vulture. Leaving Richards Bay, enjoy another full night at sea, and in the morning, you will be in Port Elizabeth. Here you can see the big game animals at the Kragga Kamma Game Park nature reserve or sample local indigenous stew called potjiekos.
Your next stop will be Mossel Bay, which is one of South Africa's most popular tourist destinations. Gorgeous beaches await you as well as a visit to the fascinating cave site at the Point of Human Origins archeological site.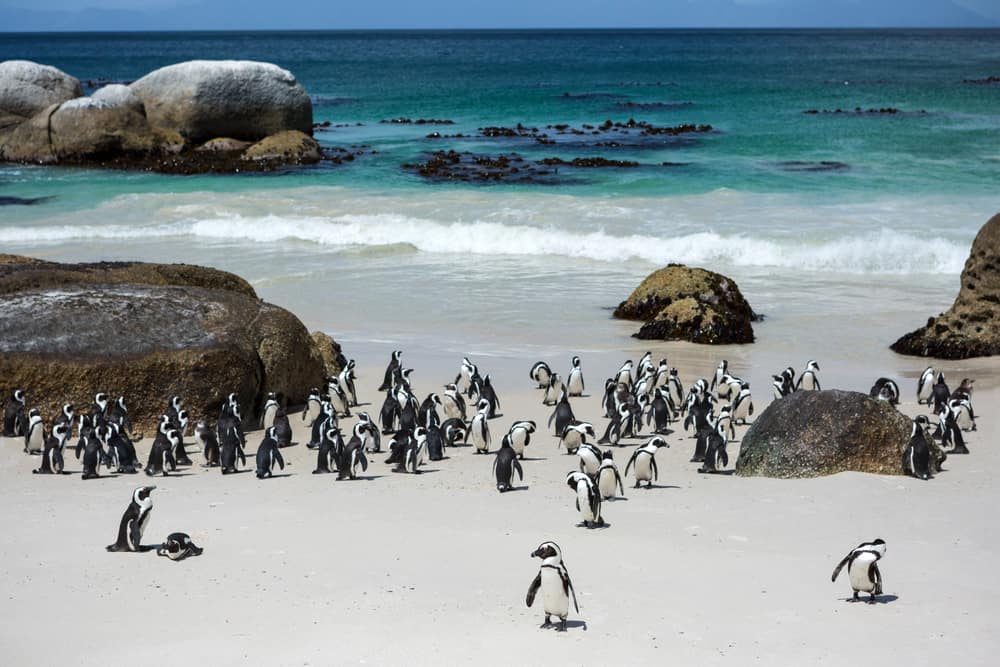 Enjoy your last night at sea aboard Norwegian Spirit. Enjoy the exquisite and sumptuous dining featured onboard. In the morning, you will disembark at your final destination of Cape Town, South Africa. Spend a few days exploring this remarkable city. Enjoy the Kirstenbosch National Botanical Gardens, or see the grand panoramic views from atop Table Mountain and end your stay shopping and enjoying local cuisine.
This amazing 20-day cruising adventure to such exotic locations aboard Norwegian Spirit will create memories that will last a lifetime! Your friends will want to come along with you when you book your next cruise reservation with Norwegian Cruise Line.