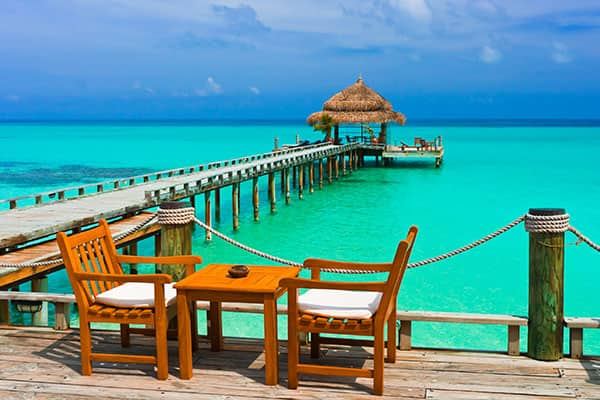 While enjoying your Eastern Caribbean cruise you'll have plenty of time to go off board and commune with the friendly locals. When you do, why not live like the locals do? There's no better way to explore the culture of a place than to enjoy some of the local delicacies. In the Caribbean that means street food. We've explored each of the islands and are happy to report back the most popular foods to enjoy on the go.
Johnny Cakes in St. Thomas
St. Thomas is rich with interestingly named foods. Goat water, kallalloo or dumb bread anyone? But it's the ubiquitous johnny cakes that are often enjoyed on the go. These flat pancakes of fried bread are eaten on their own as a snack or sometimes served alongside chicken and other hearty dishes.
Roti in Tortola
Tortola is known for its mashup of of colorful cultures: Europeans, Africans, East Indians and indigenous peoples. The East Indians introduced the roti to the island and the other cultures each put their own twist on this favorite street food. Roti is a crepe-like bread, fried and filled with spicy, curried offerings including beef, chicken, conch, whelk, goat or lobster. The snack is served with a side of mango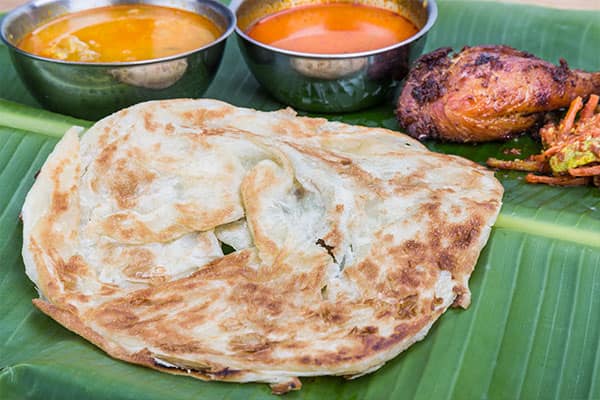 Conch Fritters in the Bahamas
When you're talking Bahamas, you're talking conch fritters. These deep fried balls of goodness are made with cornmeal and conch, a mollusk widely enjoyed throughout the Caribbean. For extra kick, cayenne, onion, bell peppers, celery and garlic are often thrown into the mix. Fritters can be enjoyed on their own or as an accompaniment to a heartier dish. Don't forget the dipping sauce, a Bahamian concoction of ketchup, mayonnaise and spices.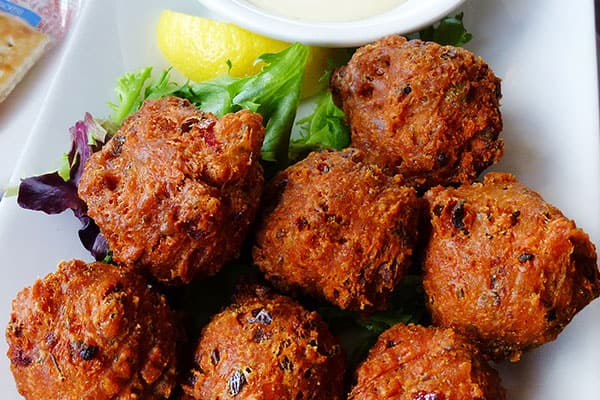 Chicharrones in Puerto Rico
Puerto Rico is synonymous with deep fried snacks. Bacalaito is thinly sliced codfish fried until it becomes a crispy, salty, snackable wafer. Pionono is meat wrapped in sweet plantains and deep fried. Tostones are fried green plantain chips often served with a serving of meat. But if we had to pick one street food synonymous with the island, it would be chicharrones, salty deep fried chunks of pork fat, often referred to in the States as pork rinds. No one ever said street foods are healthy.
Barbecue in St. Maarten
The French side of St. Maarten is considered the culinary capital of the Caribbean. The island boasts French fare to rival the best bistros in Paris. But it's the informal barbecue joints called lolos where you'll find the locals. Here you'll enjoy barbecued chicken, ribs and fish with your toes in the sand. It's the ribs that most visitors still dream about after returning home. Many lolos employ a recipe of ribs marinated in vinegar and lime juice and then finished with a dry rub.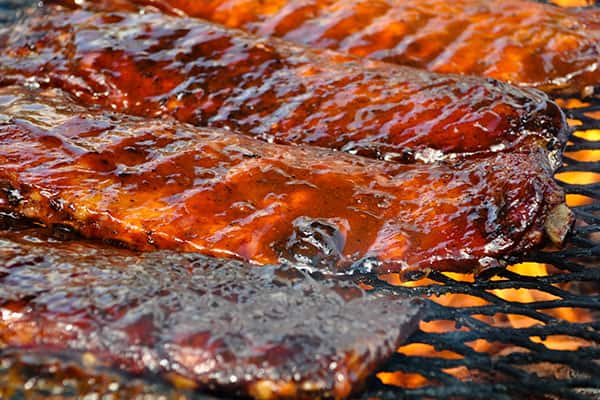 Ducana in Antigua
Antigua is home to the ducana, a tamale of ground sweet potato, coconut and sometimes pumpkin wrapped in a banana leaf and boiled. Seasonings include cinnamon, sugar, ginger, nutmeg and vanilla. Ducanas are often served as a sweet accompaniment to salt fish.
Salt Fish in St. Kitts
Salt fish is ubiquitous throughout the Caribbean, but in St. Kitts it's the official national dish. Salt fish was a staple onboard ships sailing the Caribbean in the days of discovery and piracy. It consists of cod fish preserved through a method of salting and drying. Often found at roadside stands and beach joints, Antigua St. Kitts' official dish consists of salt fish cooked with bell peppers, tomatoes and garlic, served alongside spicy plantains of ginger, onion and chilis, and coconut dumplings and seasoned breadfruit. Enjoy a plate of this famous combination and you're definitely living like a local.