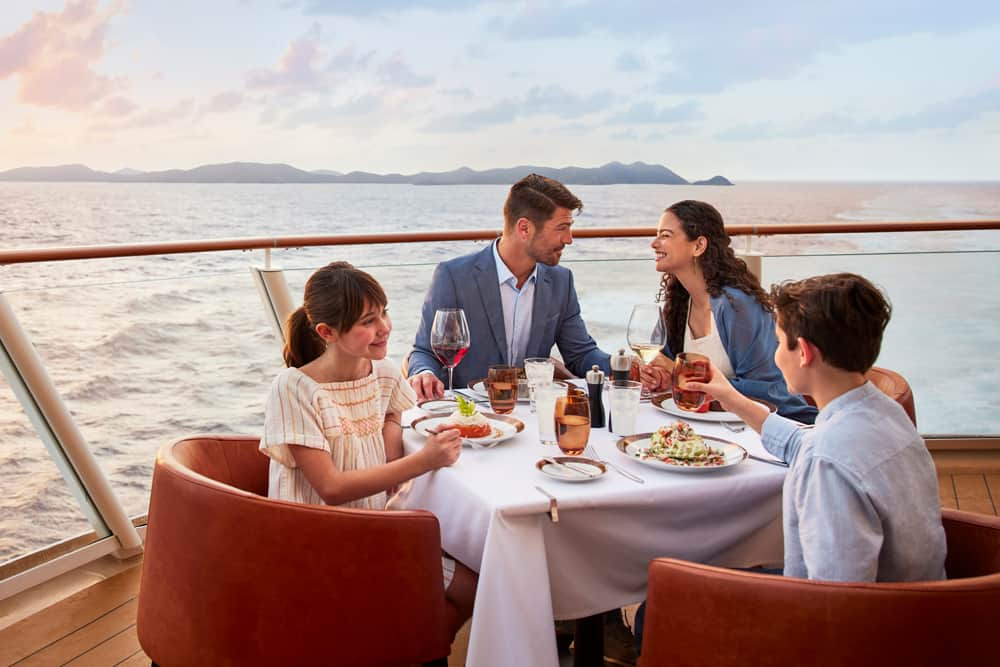 Looking for a unique way to spend Thanksgiving this year? Thanksgiving cruises give you the opportunity to create long-lasting family memories without all the extra work of shopping and cleaning. Enjoy a traditional fall celebration or sail away to a tropical oasis on a cruise with Norwegian where you can sip cold cocktails and be pampered this holiday.
Ready to start planning? Explore all November cruises.
Canada & New England Fall Cruises
Celebrate Thanksgiving and autumn aboard a Canada & New England fall cruise. With cruises that take you to some of the best fall foliage spots on the East Coast, you'll have a front-row seat to the beautiful changing seasons. Norwegian's cruise ships go to all the top fall sightseeing spots along the New England coast in the United States and Canada, including New York City, Newport, Portland, Boston, Halifax, and Quebec.
A New England cruise that offers views of the deep blue ocean blending into the reds, oranges, and yellows of fall is a sight you'll dream about for years to come. Cruise the best of Canada and New England aboard Norwegian Gem for a Thanksgiving spent among delicious culinary delights of all types. Entertain the whole family this holiday with onboard comedy and magic shows.
Norwegian Joy also takes you on an immersive fall cruise with stops in Maine, Cape Breton Island, and Prince Edward Island. You and your family will enjoy the two-level racetrack or laser tag centers when you're not enjoying nature's fall show. Squeeze in a little adult time at the award-winning casino or memorable nightclub with its own acrobatics show.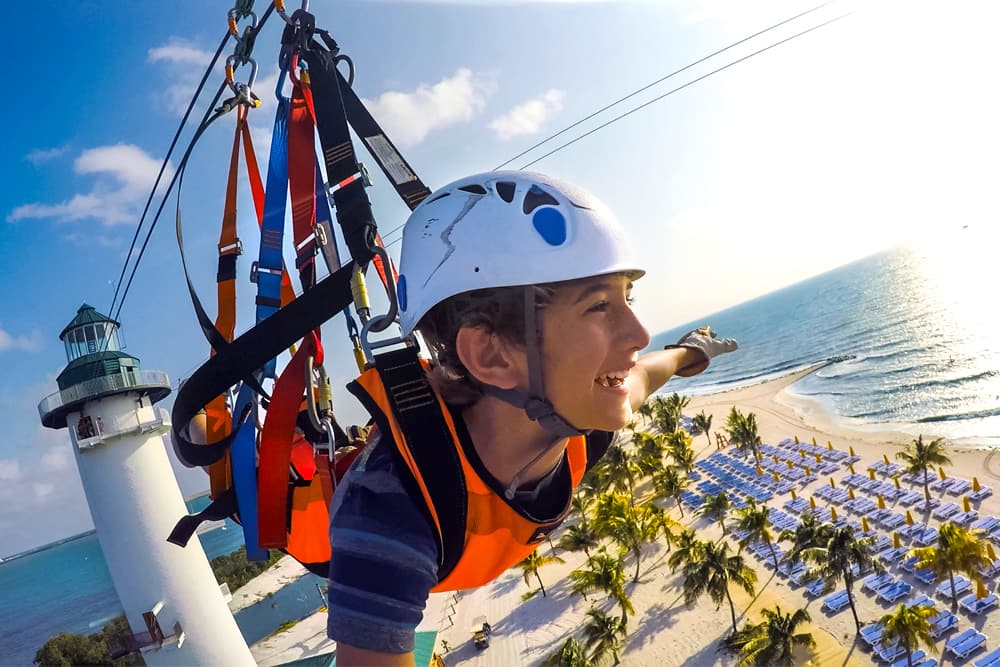 Caribbean Pre-Winter Getaway
Imagine skipping the stress of grocery shopping and cooking this year and trading it in for curling your toes in the white sand while overlooking the aqua blue waters of The Caribbean. A Caribbean cruise is also the perfect way to squeeze in a few more beach days before winter arrives. Explore the diverse islands of The Caribbean with a Norwegian cruise.
Create new traditions this Thanksgiving in The Caribbean with all the best island delicacies. Indulge in flying fish in Barbados or crab and Callaloo in Trinidad and Tobago. Thanksgiving is low season in The Caribbean, meaning you can enjoy the best of The Bahamas, British Virgin Islands, U.S. Virgin Islands, and Jamaica this fall without the crowds.
Norwegian has a lot of great Caribbean cruise options, with Norwegian Getaway and Norwegian Escape cruises being two exceptional choices. Norwegian Getaway has over 20 dining options, meaning Thanksgiving dinner is easily covered this year. The quarter-mile promenade is perfect for capturing this year's Thanksgiving photos.
Thanksgiving Bermuda Cruise
Cruise off into the Atlantic on a Bermuda Cruise this Thanksgiving. While Bermuda doesn't officially celebrate Thanksgiving, there's plenty of opportunity to turn it into a holiday you and your family will remember. Fill up on codfish, potatoes, and bananas for your Thanksgiving in Bermuda this year. You could also create lasting family memories at Dockyard's floating pirate ship restaurant.
After Thanksgiving dinner, spend your afternoon exploring the coral reefs or sign up for a catamaran experience on the water. Trade in this year's pink cranberry salad for the pink sand beaches in Bermuda. Explore the island's deep history at the designated UNESCO World Heritage site, St. George.
Whereas crowds flock to large retailers in the U.S. the day after Thanksgiving, you can enjoy the biggest shopping day of the year with a casual stroll in St. George's shopping district. A sunset sail in the Great Sound is also the perfect way to unwind from all your Thanksgiving Day celebrations. Norwegian Gem and Norwegian Joy travel to Bermuda, ideal for a family cruise you'll all remember for a lifetime.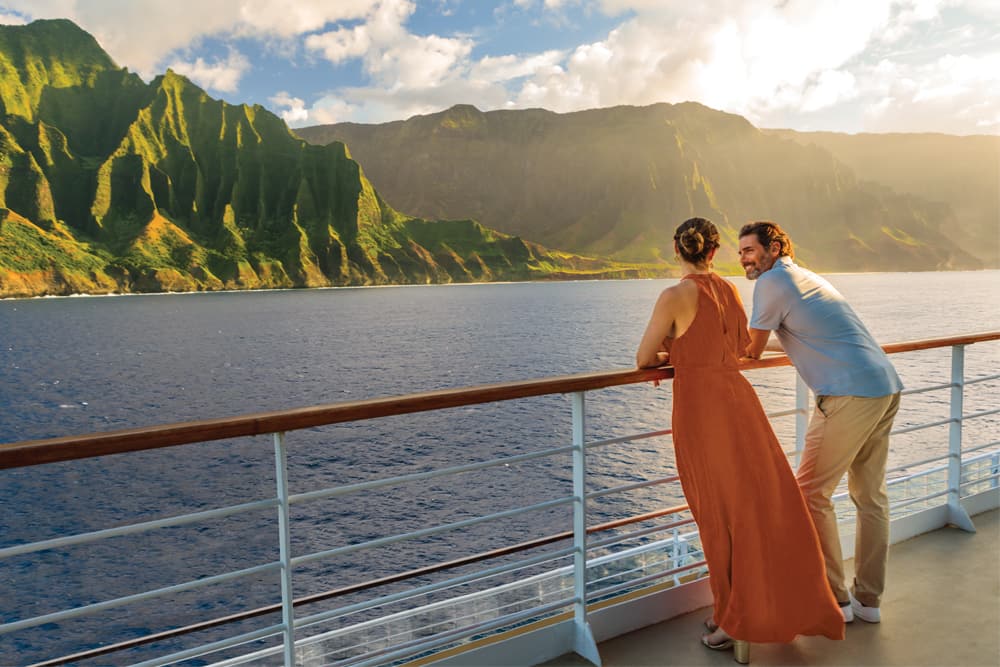 Tropical Luau Cruise
Thanksgiving in Hawaii may look a little different, but that's what makes it so special! A traditional Thanksgiving in Hawaii includes a Hawaiian luau with all the pupus you could enjoy. Feast on poke, Kaluha pig covered in taro leaves, and all the traditional luau-style dishes for this year's Thanksgiving. You can always fill up on turkey and pie next year.
Thanksgiving celebrations are more of a modern Hawaii trend, but Thanksgiving aligns with Makahiki. This four-month celebration of the harvest begins in late October, meaning you can enjoy double the celebrations come Thanksgiving. Explore the Hawaiian Islands with a Norwegian Hawaiian cruise, including Maui, Kahului, Hilo, Kona, Nawiliwili, and Honolulu. Go trekking through the Hawaiian mountains or take a surfing class. Hawaii cruising is also full of history and culture to explore.
A cruise vacation aboard Norwegian Spirit is perfect for this year's Thanksgiving Hawaii cruise celebrations, complete with renovated modern staterooms and a spa with Thermal Suite treatments. While everyone else is stressing over this year's holiday preparations, you can be pampered with your own massage and cold drink overlooking the Pacific Ocean. A word of warning, though. Once you celebrate Thanksgiving with a luau buffet and Mai Tai in hand, you'll find it difficult to do it any other way.
Cruise off into the sunset and enjoy the pink sands of Bermuda or capture nature's most impressive fall foliage show on the New England coast. Either way, this year's Thanksgiving will go down as the best of a lifetime.
Looking for last-minute cruise deals or pricing on our Thanksgiving cruises? Sign up to get the best rates and information on all our cruises.