Got Bermuda on your mind? Thinking of visiting The Rock on your next cruise? This article explores what cruises to Bermuda are like year round and when the best time to go is for what you want to do.
If you're looking for a fun, carefree cruise vacation with plenty of opportunities to relax and recharge, the British colony of Bermuda is a perfect choice. This tiny country offers vacationers plentiful golf courses, classy shops, and worldly museums. Plus, the scenery is gorgeous with frequent blue skies and pink sand beaches.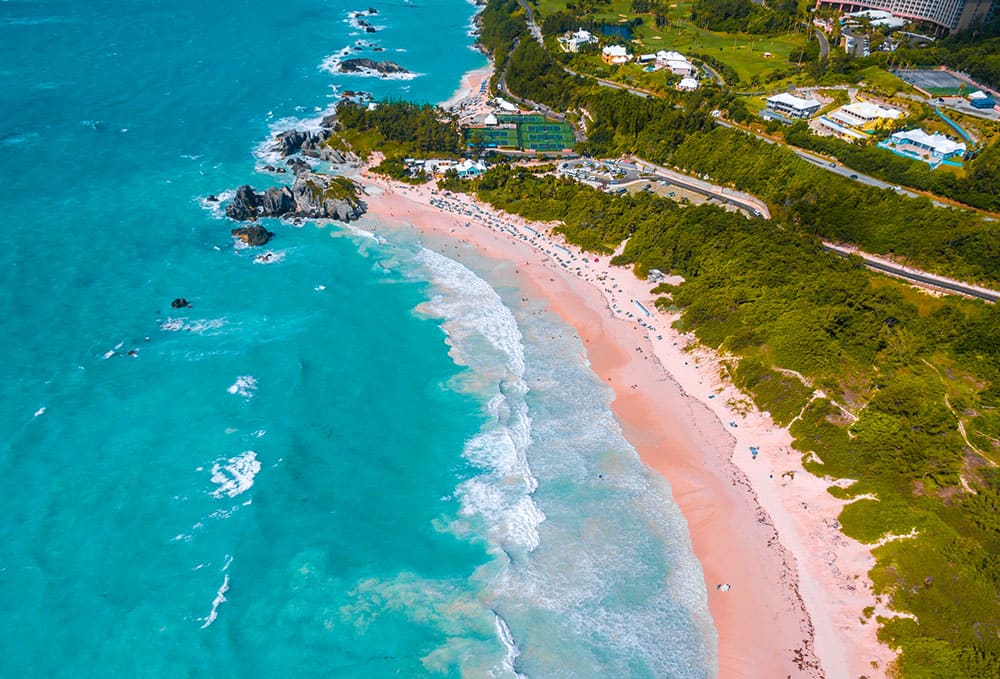 Best Time for a Bermuda Cruise
There is no wrong time to visit Bermuda. Thanks to its position in the Gulf Stream, the tiny nation has relatively temperate weather. It doesn't get too hot like some other tropical destinations. There is no real winter or rainy season.
Still, depending on your budget and style of travel, certain times of the year might be better for you than others. Here is a guide to Bermuda during different times of the year.
Bermuda's cruise season starts in April and ends in November. The high season is from June through August.
Bermuda in April and May
In April, temperatures start creeping up into the low to mid-70s, which makes this time very pleasant for beach lounging. It is also a very affordable time to cruise to Bermuda as the high season hasn't quite started yet. Although it is not quite warm enough for swimming in the ocean, there are still plenty of things to do.
This is the time that Bermuda gets the least amount of rain. So, this is a great time for outdoor activities like hiking and golfing. You could enjoy a walking tour around Hamilton and visit sites like Victoria Park or the Cathedral of the Most Holy Trinity. Or, try a Segway Tour and check out some of the best places around Bermuda like the Clocktower Mall. Take a shopping tour around Hamilton. Bermuda has lots of vivid artwork, unique jewelry, and Bermuda shorts. April and May are also a great time to visit the Bermuda Underwater Exploration Institute. This museum showcases Bermuda's marine life and more.
Bermuda in June, July, and August
By June, the Bermuda islands are heating up. However, the weather is lovely with highs just under 90 degrees. The water temperature is perfect for swimming and other water activities. This is the ideal time to frolic with dolphins. Summer is also the prime time for fishing, Spend a day on the Jolly Roger for a bit of Atlantic Reef Fishing. The reefs also offer incredible snorkeling opportunities. There are many underwater shipwrecks to explore. Several shipwrecks are just 15 feet or so below the surface of the water, which is perfect for snorkeling.
Summer is also festival season in Bermuda. On Wednesday Harbor Nights, the streets in Hamilton come alive with steel drums, dancers, and street vendors. On Sundays, the Royal Naval Dockyard has crafts, music, face painting and more.
Bermuda in September and October
Autumn is the start of the shoulder season in Bermuda so you can likely find lots of good cruise deals for travel to Bermuda during September and October. By October the weather has cooled down quite a bit, and the humidity is low. It is still warm enough for swimming during this time.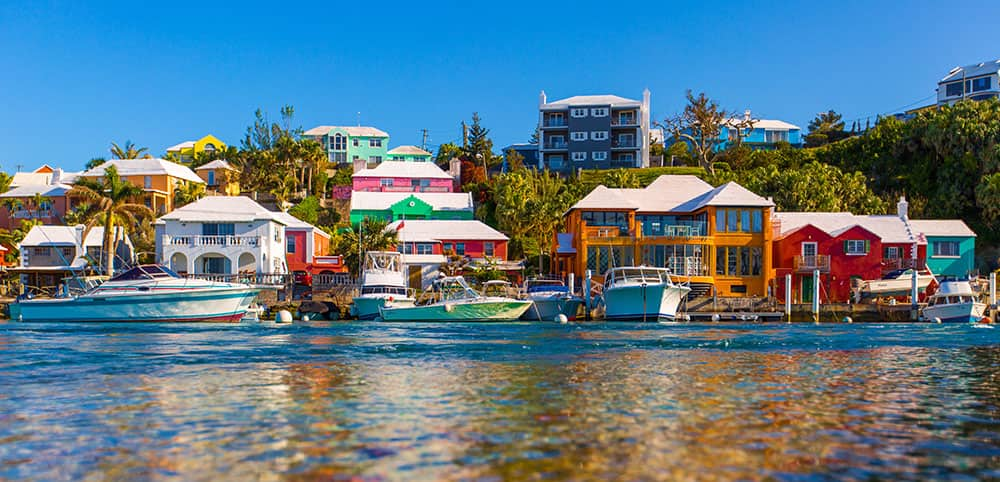 No matter when you go, you'll find that Bermuda offers lots of opportunities to enjoy a range of activities and interests — from diving to golfing. Find your perfect Bermuda cruise with Norwegian with departure ports in New York and Boston.