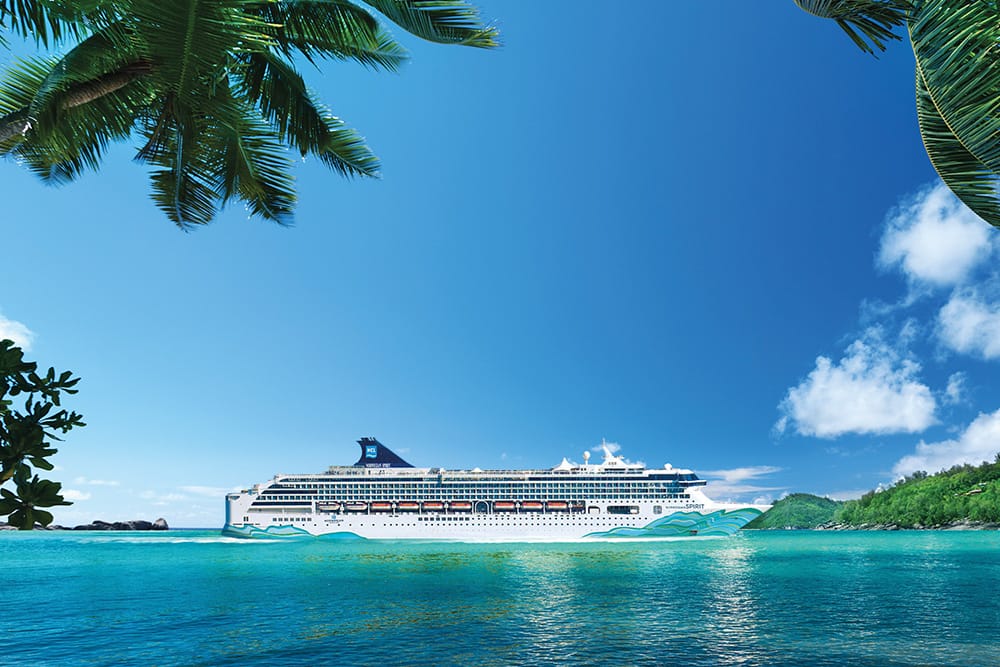 Kangaroo Island is one of Australia's most sought-after destinations for adventure, wildlife, and natural beauty. Located off the coast of South Australia, this island is a treasure trove of diverse landscapes, outdoor activities, and local culture. Whether you're an experienced cruiser or embarking on your first Norwegian Cruise Line adventure, Kangaroo Island is not to be missed.
Get ready to experience the best of Kangaroo Island with Norwegian.
Ready to start planning? Explore all Australia & New Zealand cruises.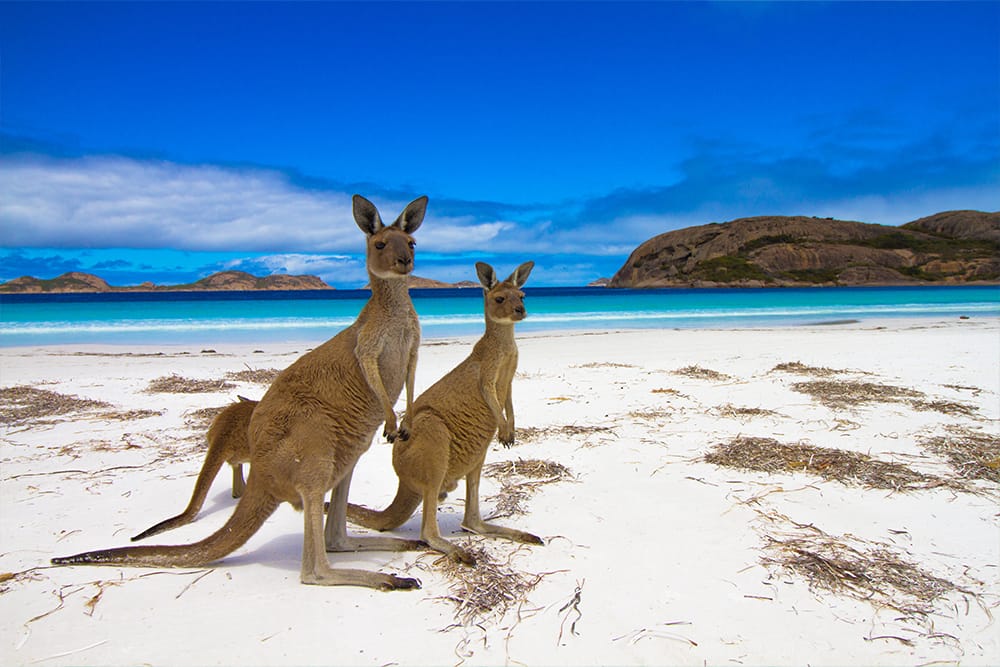 Discover the Wildlife of Kangaroo Island
One of the biggest draws of a cruise vacation to Kangaroo Island is the diverse and abundant wildlife that calls the island home. You'll have the chance to see all sorts of unique creatures, including kangaroos, koalas, wallabies, and fur seals, to name just a few. Whether you're a nature lover, a photographer, or just someone who enjoys observing the world around you, Kangaroo Island is a must-see during your cruise to Australia & New Zealand.
For a truly up-close and personal wildlife experience, be sure to visit the Kangaroo Island Wildlife Park. Here, you can hand-feed kangaroos and wallabies, see koalas in their natural habitat, and observe a variety of other native animals, including Tasmanian devils and echidnas.
If you prefer to see wildlife in their natural habitat, take a guided tour of the island's many parks and reserves. Flinders Chase National Park is a great place to start, as it covers nearly a third of the island and is home to some of its most stunning and unique landscapes as well as a wealth of wildlife. You can also visit the Seal Bay Conservation Park to see the island's thriving population of fur seals.
RELATED CRUISES:
12-Day Australia & New Zealand from Sydney to Auckland
12-Day Australia & New Zealand from Auckland to Melbourne
15-Day Australia & New Zealand from Sydney to Auckland
Take a Journey Through Kangaroo Island's Landscapes
From rugged coastlines to rolling hills, Kangaroo Island's landscapes are as diverse as its wildlife. Take a drive through the island to see it all, and be sure to stop at some of its many landmarks and attractions along the way.
One such attraction is the Remarkable Rocks, a group of weathered granite boulders that sit atop a cliff and offer breathtaking views of the surrounding landscape. Another must-see landmark is the Cape du Couedic Lighthouse, which sits atop a towering cliff and provides a panoramic view of the island's rugged southwestern coast.
For a more relaxing experience, visit one of Kangaroo Island's many beaches, such as Vivonne Bay, which is considered one of Australia's best. You can swim, surf, fish, or simply relax on the beach and take in the breathtaking views.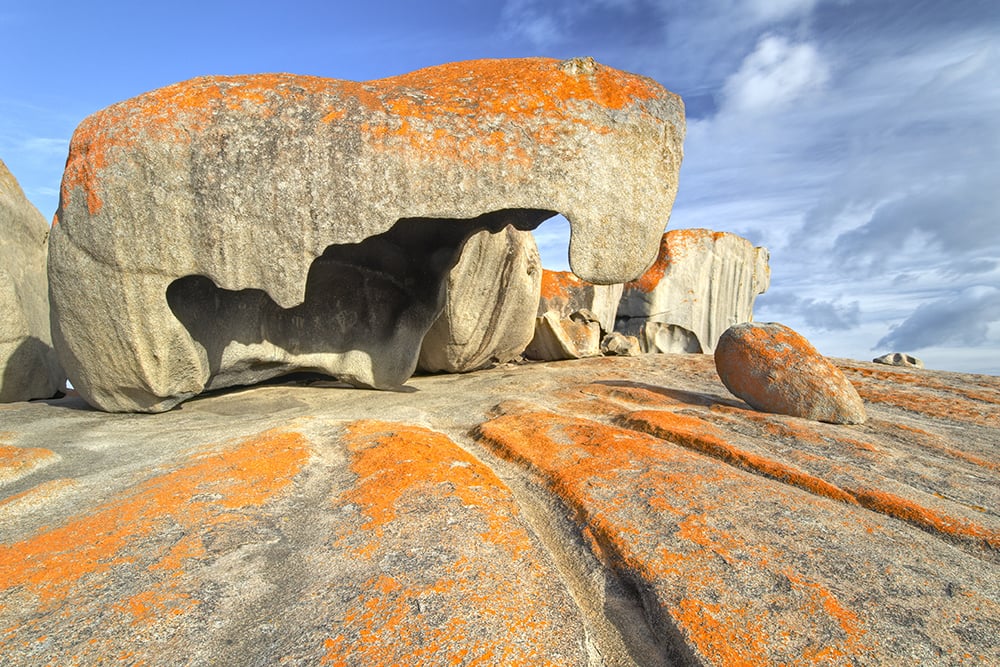 Indulge in Kangaroo Island's Gourmet Foods
Kangaroo Island is home to a thriving community of farmers and anglers who produce some of the best gourmet foods you'll ever taste. From local honey and cheese to fresh seafood and wines, there's something for every palate.
Be sure to visit the Kingscote Farmers and Artisan Market, held every second and fourth Sunday in Kingscote, to sample some of the island's freshest and most delicious offerings. And don't miss the chance to dine at one of the island's many restaurants, which offer a range of cuisine using locally sourced ingredients.
Relax and Rejuvenate
Relaxation is one of the key aspects of visiting Kangaroo Island during your cruise vacation. From the moment you step on the island, you'll be surrounded by natural beauty and peaceful surroundings. There are a variety of activities and places to relax, such as:
Beaches: Kangaroo Island has some of the most pristine and unspoiled beaches in the world. Spend a day soaking up the sun and swimming in crystal clear waters.
Spas: Treat yourself to a luxurious spa treatment at one of the island's day spas. Rejuvenate your body and mind with a massage, facial or other spa services.
Nature walks: Take a leisurely walk through the island's stunning natural landscapes, including Flinders Chase National Park and Kelly Hill Conservation Park.
Wineries: Kangaroo Island is home to several vineyards and wineries that offer tastings and tours. Sit back and relax with a glass of local wine, surrounded by beautiful vineyards.
Camping: For a truly relaxed experience, set up camp on one of the island's beautiful beaches or in the bush. Get back to nature and enjoy a peaceful night under the stars.
No matter how you choose to relax on Kangaroo Island, you're sure to leave feeling refreshed and rejuvenated.
Swim with Dolphins at Kangaroo Island
Kangaroo Island is a popular destination for travelers looking to have unforgettable experiences with nature while on cruises to Australia. One of the most popular activities is swimming with wild dolphins in their natural habitat. This unique experience offers visitors a chance to see the dolphins in their own environment and to observe their behaviors and interactions. The dolphins are often curious and playful, which makes for an unforgettable experience.
There are several tour operators that offer guided swims with wild dolphins on Kangaroo Island. These operators provide wetsuits and snorkeling gear for participants and take them to areas where the dolphins are known to congregate. The tours are usually led by experienced guides who can provide information and fun facts about the dolphins.
Kangaroo Island is home to several species of dolphins, including the bottlenose dolphin. Swimming with these magnificent creatures is an unforgettable experience that offers a unique glimpse into their world. Whether you are a seasoned swimmer or a beginner, this is an activity that should not be missed.
Don't forget to subscribe to Norwegian's emails to stay informed about the latest cruise deals and special offers sent directly to your inbox.