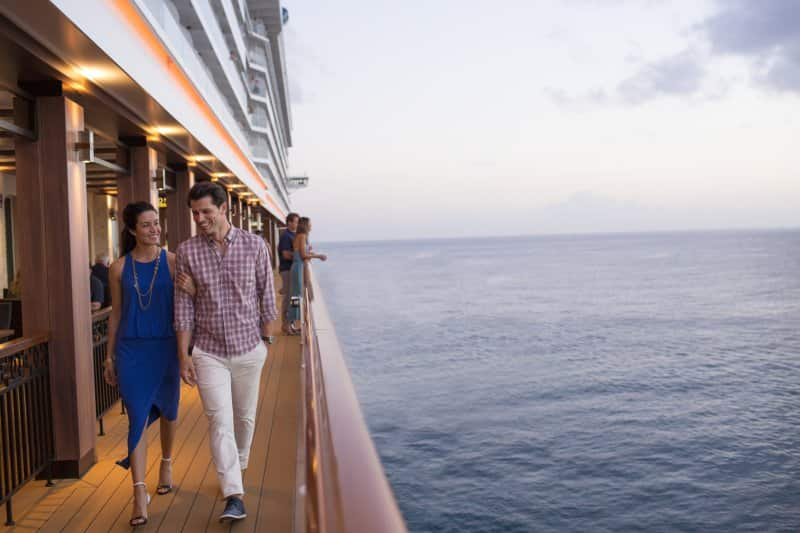 Do you want to embark on the adventure of a lifetime? If so, then a transatlantic cruise is for you. Just imagine sailing across the Atlantic from the cruise port of Miami to the lovely Barcelona, where you can see for yourself the architectural wonders of the city. Or, take beautiful photos of the Eiffel Tower on a 19-Day Transatlantic cruise from Copenhagen. Begin your journey in one country and arrive in another, all while experiencing all that Norwegian has to offer.
Here are some of the most frequently asked questions (FAQs) that cruisers have about transatlantic sailings.
What is a Transatlantic Cruise?
A transatlantic cruise departs from cruise ports such including New York, Miami, and Orlando and sails east across the Atlantic Ocean. Other Transatlantic sailings start out at cruise ports from London, Copenhagen, or Barcelona, and sail across the Atlantic to the shores of Florida, New Orleans, or the Big Apple. Transatlantic cruising can be a perfect opportunity to experience Europe on a budget.
Transatlantic travel by ship is one of the most affordable and exciting vacations that you can take. These itineraries offer ports that are off the proverbial beaten path, more time at sea, and plenty of value. Norwegian's Freestyle Cruising lets you spend unscheduled days enjoying the magic of the sea, dine early, and sleep late if that's what you'd like to do.
How long is a Transatlantic Cruise?
Norwegian's transatlantic cruises range from 11 days to 19 days long. This is the perfect transatlantic cruise length; it gives you plenty of time to explore more exotic destinations like Ponta Delgada, Azores.
When is the best time to take a Transatlantic Cruise?
The best time to take a transatlantic cruise is in the spring and fall. Bargain hunters can get great deals at that time. You can sail aboard a 12-day luxury ship to many beautiful destinations such as Ireland, England, and France at very affordable rates.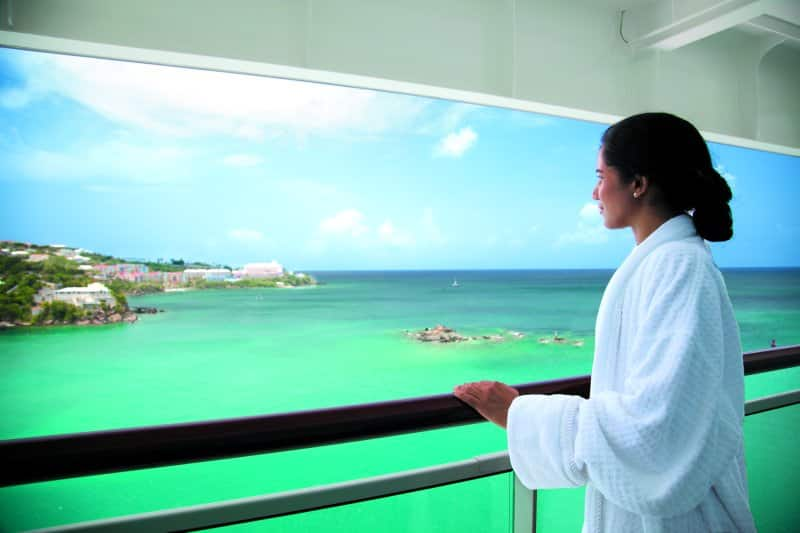 Transatlantic Cruise Tips
These transatlantic cruising tips will help you get the most out of your cruise vacation.
Discover New Experiences
Because you'll have consecutive sea days on most transatlantic cruises, you can try out a variety of new things on board the ship. On Norwegian Breakaway, which does a 12-day transatlantic sailing from New York, you can take the plunge on the fastest drop slide at sea. Or, indulge in your choice of dining venues. There are more than 25 onboard the Norwegian Breakaway from an authentic Brazilian steakhouse to a gelato cafe. You can also take part in the many activities onboard from energetic basketball challenges to sail-away parties.
Once you arrive at your destination, you'll find plenty of new experiences to try. For example on a 12-Day transatlantic cruise from New York, visit the Village of Sete Cidades. This is a beautiful area to explore and one of the oldest villages in the Azores region.
Plan Your Wardrobe Carefully
The weather can be very unpredictable on a transatlantic cruise ship crossing. Therefore, you'll want to pack your cruise luggage with items that can be easily layered. If you are heading east to Europe, you'll need warmer clothing. However, coming back west, you can wear lighter, cooler threads. A windbreaker can be very helpful for shore excursions. Also, good walking shoes are a must. Don't forget your bathing suit and flops for the pool and hot tubs.
Pack Seasickness Meds
If you are prone to seasickness, you should consider packing seasickness medications or remedies for a transatlantic crossing. Although seasickness is an age-old problem, it is rare on today's large ships as they are designed to be exceptionally stable. Most of the time you won't even notice you are moving. However, the Atlantic can be rough at times compared to the Caribbean. And, it is best to be prepared just in case severe weather strikes. Some of Norwegian's ships offer spa acupuncture treatments designed explicitly for seasickness. Ask at the Mandara Spa once you are onboard to see if this service is available on your sailing.
Take the Chance to Really Unwind
With consecutive sea days, you'll have plenty of opportunities to unwind on a transatlantic cruise. Book a Thermal Suite pass and you'll have so many ways to relax. You can spend sea days enjoying your favorite book while relaxing on a heated ceramic lounge chair. Try the herbal steam and sauna grottos to cleanse your body. Wash away sore joints with gentle heat from the Thalassotherapy Pool.
Have you been on a transatlantic cruise with Norwegian? What are some of your top tips?