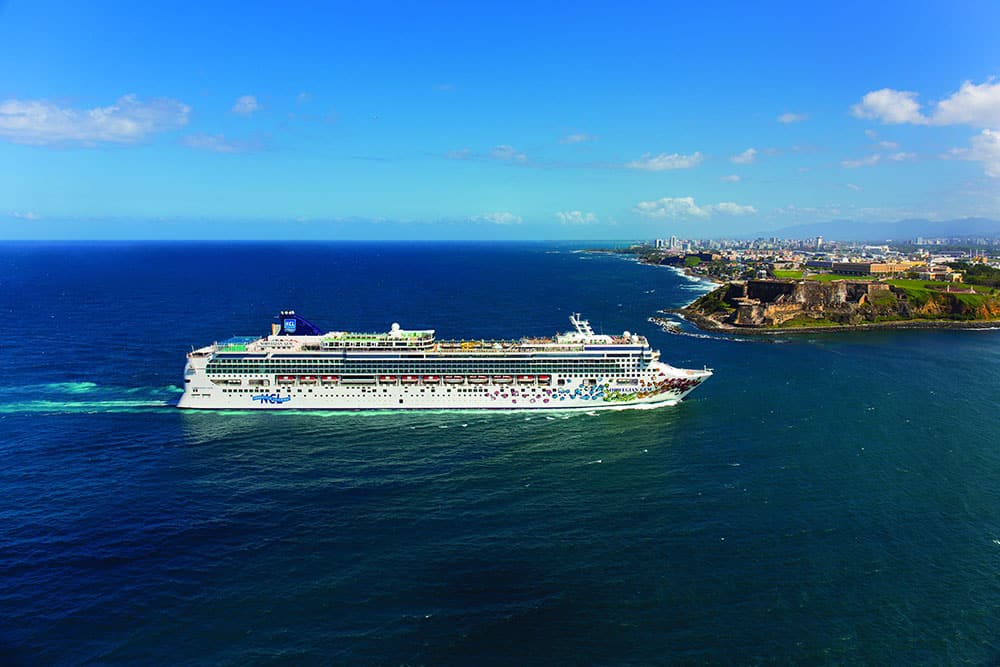 Have you been lucky enough to visit Puerto Rico? If you haven't, you're missing out, and if you have, isn't it time to return? Let's show Puerto Rico the love during this important time of rebuilding. Much of this beautiful Caribbean island is open and ready for business. There's never been a better time to cruise from San Juan.
Why You Should Cruise from San Juan
Rich in culture, history, mountains, parks, natural wonders, and white sand beaches, Puerto Rico is waiting for you to arrive. With Southern Caribbean cruises ranging from seven to 11 days, you'll see the most sought-after destinations while having an opportunity to depart from one of the most vibrant islands in The Caribbean. Explore your cruise options from San Juan, Puerto Rico.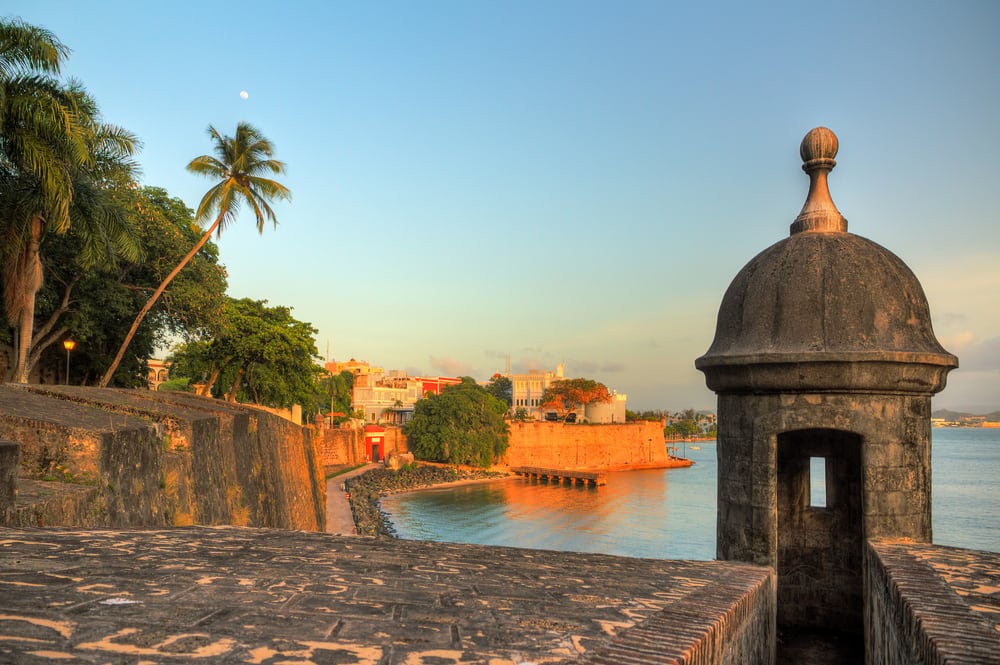 7-Day Southern Caribbean Cruises
This exhilarating cruise on Norwegian Epic covers your ABCs, the ABC islands, that is: Aruba, Bonaire, and Curacao. Known for amazingly clear waters, the Southern Caribbean showcases this abundance through activities such as sunset catamaran cruising in Oranjestad, scuba diving in the Bonaire National Marine Park, and thrilling semi-submarine rides in Willemstad. You'll be off to lush St. Lucia where you can explore the town of Castries or see the landmark volcanic peaks, The Pitons. Take a beach break or a narrow-gauge rail tour to take in the sights and the scenery of St. Kitts.
Another fantastic island-hopping cruise on Norwegian Epic will give you plenty of fun in the sun as well as amazing shopping opportunities. Of course, you'll have history, natural beauty, culture, and architecture thrown in, but the shopping is incredible. Soak up the British vibe in Barbados during English tea service at a plantation and soak up the rays at one of Antigua's stunning 365 beaches. You can fuel up and relax on a laid-back culinary tour in St. Kitts before shopping until you drop on St. Maarten and St. Thomas.
10-Day Southern Caribbean Cruise
This Southern Caribbean itinerary maximizes your island time. You'll spend only one day at sea while visiting eight consecutive ports of call. It's an unbelievable cruise vacation value. Besides taking in the ABC islands — Aruba, Bonaire, and Curacao — you'll sail along to St. Lucia, Barbados, St. Kitts, St. Maarten, and St. Thomas, U.S. Virgin Islands. You'll have abundant opportunities to explore the Southern Caribbean the way you want. Beach it one day and go four-wheel driving the next. It's all about you: That's the Norwegian Cruise Line Freestyle Cruising Experience where you choose what you want when you want.
Holiday 11-Day Southern Caribbean Cruise
Would you rather stuff another turkey or stuff your toes into a white sand beach? It could be time to create a new family tradition where the holiday season is all about fun — no hassles, no cooking, no deadlines, just fun. Wouldn't that be life changing? You'll be pampered to no end on an exotic Southern Caribbean cruise where you'll visit an array of different islands with only one day at sea. Go ahead and skip the horrible Black Friday lineups and head to Grenada and Barbados instead. You know you want to.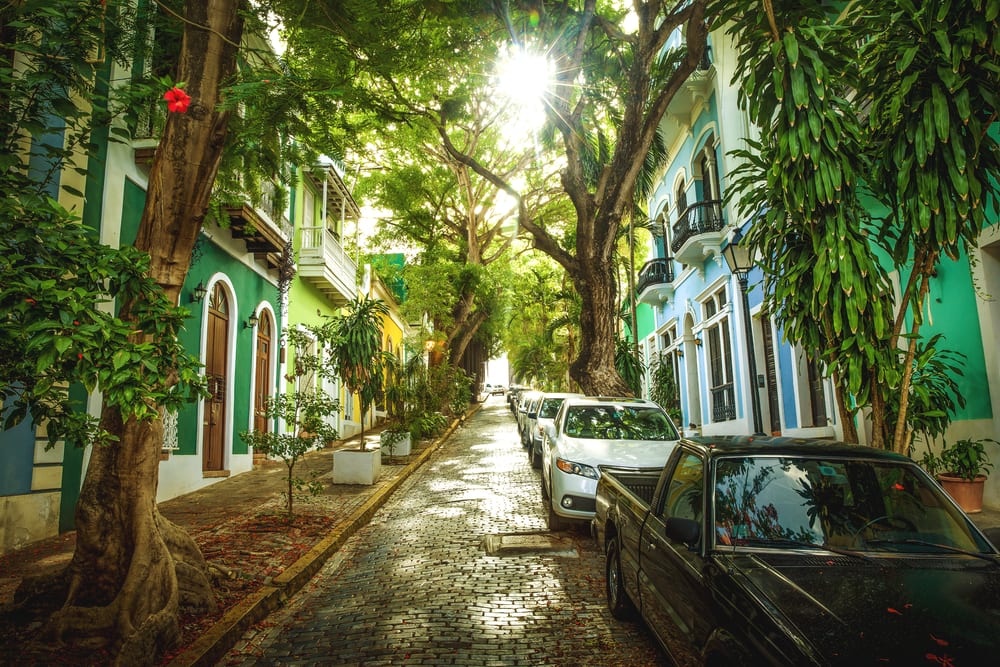 How to Save Money on Cruises From San Juan
Select cruises from San Juan, Puerto Rico, feature special savings, which makes it easy to maximize your hard-earned vacation dollars. Based on the stateroom you choose, The Free at Sea promotion lets you choose the freebies of importance to you: free unlimited open bar, free shore excursion credits, free specialty dining, or free Wi-Fi (250 minutes). Past guests of Norwegian Cruise Line can earn bonus points plus a $100 USD Onboard Spending credit. The Free Onboard Spend promotion gives you up to $500 USD, while the Canada at Par program basically offers Canadians a 30 percent savings.
Cruise on Norwegian Dawn
Recently refurbished in 2016, Norwegian Dawn offers the quintessential Southern Caribbean cruise experience. Check out The Cellars – A Michael Mondavi Family Wine Bar and enjoy a meal at the brand-new Los Lobos Cantina serving upscale Mexican cuisine. Guest favorites include the stylish Sugarcane Mojito Bar and the 24-hour, Irish-themed O'Sheehan's Bar & Grill. Additional ship updating extends to the Mandara Spa and the Stardust Theater, as well as to Norwegian Dawn's staterooms. These updates include the spacious three-bedroom Garden Villa suites, which come complete with floor-to-ceiling windows as well as certified butler and concierge service.
Cruise on Norwegian Epic
Built in 2010, the beautiful Norwegian Epic was recently refurbished in 2015. This popular ship is so popular that it's been awarded Best Ship Entertainment by Frommer's — now that designation is impressive. Norwegian Epic is offering the new Broadway-style show Priscilla Queen of the Desert the Musical based on the hit movie. You can see the all-new, awe-inspiring Cirque Dreams Epicurean and the wildly popular Latin-themed Burn the Floor. Norwegian Epic also offers The Haven, home to Norwegian Cruise Line's most luxurious accommodations, allowing you to cruise the Southern Caribbean in sumptuous style.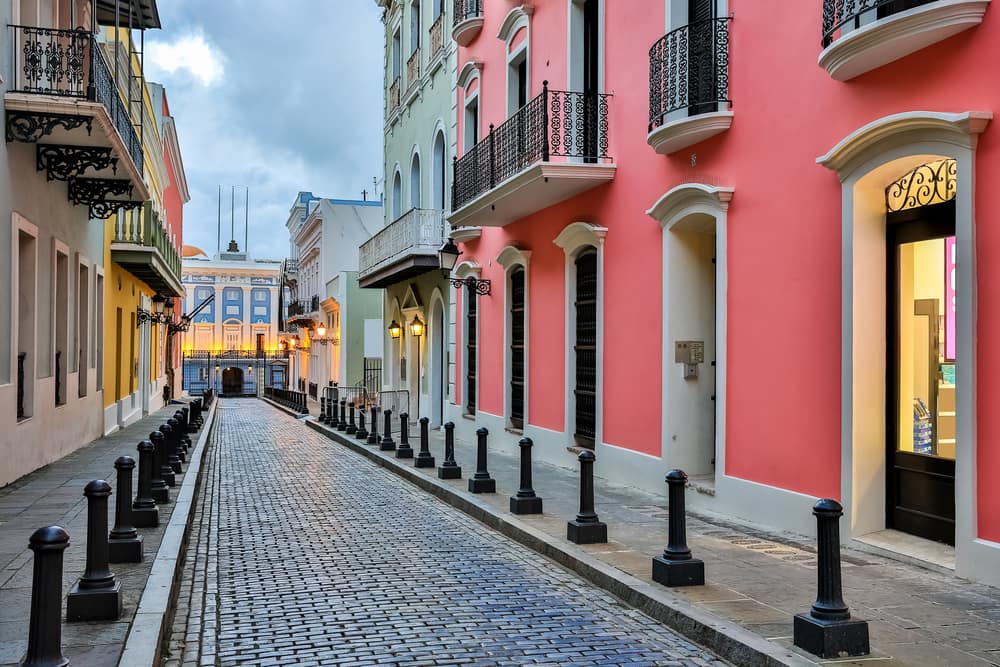 To truly show Puerto Rico the love, why not book a pre- or post-cruise stay in San Juan? Stay in charming Old San Juan or venture to the Condado beachfront where you'll find plenty of upscale dining, entertainment, and casinos. Meander along some of the cobblestone streets in Old San Juan and marvel at the Spanish Colonial architecture as you make your way to the 16th-century Castillo San Felipe del Morro, where you'll find quaint cafes, galleries, and shops along the way. You can go on a Puerto Rican cuisine tasting tour or learn about the history of rum — yes, the samples are included.