Home > Freestyle Cruise > Prepare For Your Cruise >

Spending
Spending on the Ship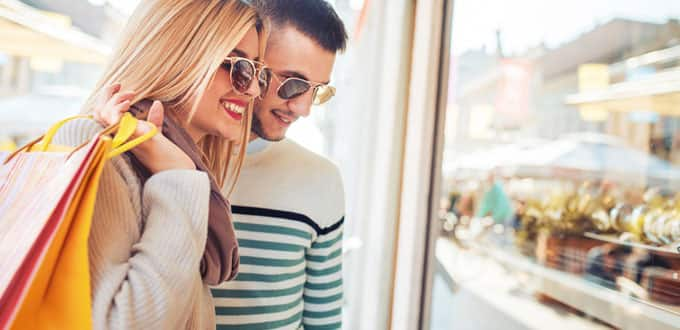 More Info
How do I pay for onboard expenses?
For your convenience, all shipboard expenses are charged to your Onboard account. Sign up when you check in, establishing your method of payment with Visa, MasterCard, American Express, Discover, JCB Card, Diner's Club. You may also use your debit card however please be advised that we obtain pre-authorisation, as we do for all Credit Cards, and some banks hold these funds for up to 30 days. The maximum initial pre-authorisation amount for all credit and debit cards is $300. Cash can also be used as a method of payment to settle your account with an initial deposit paid in advance.
Using your debit or ATM card
Norwegian does not recommend the use of a debit card as payment for your onboard folio.
Please be advised that multiple holds will be placed on your debit card account based on your onboard purchases.
After settling your onboard folio, these debit card holds may remain on your account up to 30 days after the cruise ends.
To avoid overdraft charges from your bank, please make sure that you have enough available funds in your account during this hold period.
Norwegian will not be responsible for overdraft charges resulting from holds placed on Debit Card accounts.
Traveller's Check / Cash Procedures
A cash deposit may be placed on your onboard account in the following amounts:
7 day cruises - $300 USD per person
Less than 7 days - $150 USD per person
More than 7 days - $450 USD per person
Once you have exceeded the deposited amount, your account will be closed to further charges. You can deposit as much money as often as you'd like throughout the cruise, however, refunds cannot be made until the day of disembarkation for any excess.
**Personal checks will not be accepted, nor can they be cashed on board.
What is the onboard service charge?
Why is there a service charge?
The reason there's a fixed service charge is an important one: Our Crew (as are the crew from other lines) are encouraged to work together as a team. Staff members including complimentary restaurant staff, stateroom stewards and behind-the-scenes support staff are compensated by a combination of salary and incentive programmes that your service charge supports. How much is the charge? Onboard Service Charges are additional.
How much are the service charges?
For bookings made on or after April 1, 2020, that prepay their service charges before their sail date:
$18.50 USD per person per day for The Haven and Suites;
$18.00 USD per person per day for Club Balcony Suite;
$15.50 USD per person per day for all other stateroom types
For bookings made prior to April 1st, 2019, that prepay their service charges before their sail date:
$17.50 USD per person per day for The Haven, Concierge and Suites;
$14.50 USD per person per day for all other stateroom types
For bookings made on or after April 1, 2019 or for sailings April 1, 2019 and beyond whose service charges have not been prepaid:
$18 USD per person per day for The Haven, Concierge and Suites
$15 USD per person per day for all other stateroom types
Guests sailing to Hawaii will be charged an additional 4.275% Pre Paid Service Charge GET Tax
Are service charges across the board for all guests?
All guests 3 years or older.
How do I prepay my service charges?
Contact your travel professional and request that it be added to your cruise reservation. If you have not made final payment this will be included in your final payment amount or if final payment has already been made we will require full payment at the time it is added.
At what point in the booking process can the prepaid charges be added?
They can be added at anytime up to 24 hours prior to sailing.
Why would I prepay my service charges?
The convenience of pre-paying the service charges allows you to plan your budget prior to your cruise giving you additional freedom whilst on board.
If I cancel my cruise are the service charges refundable?
Yes! The service charges are 100% refundable.
If there is a service issue can the service charges be adjusted on board?
Guest satisfaction is the highest priority at Norwegian Cruise Line. We have structured a guest satisfaction programme designed to handle any concerns about service or on-board product quickly and efficiently. However, in the event a service issue should arise during your cruise please let our on-board guest services desk staff know right away, so that we can address these in a timely manner. It is our goal to reach a satisfactory solution to any issue when it happens and make sure our guests can focus on enjoying their cruise. Should your concerns not be met with satisfaction you can adjust the charges.
What about currency?
The currency used on board our ships is the U.S. $. We've made paying for on-board expenses very easy. When you check in you open a shipboard account by registering a major credit card such as VISA®, MasterCard® or American Express. If you prefer to pay by cash or traveller's cheques, a suggested deposit for a 7-night cruise is US $ 300 per person, US $ 150 per person for cruises up to 6 nights or US $ 450 per person for cruises of 8 nights and more at check-in (subject to change). Then, you simply sign for your personal expenses as you go and they will be charged to your account.
Important: When your credit card is entered to activate your on-board account, an initial approval is obtained from the bank. Please be advised that some banks may hold the pre-authorisation for up to 30 days. Throughout the voyage incremental holds will be obtained based on your on-board expenditure. This will reduce the amount of available credit on the credit card or restrict the availability of cash in your bank account.
Currency exchange, at prevailing rates, is available on some cruises. Travellers cheques and most major credit cards are accepted in the ports we visit. Proper ID is required when cashing travellers cheques. We recommend you carry a small amount of local currency when visiting foreign ports, although credit cards are commonly accepted in shops and restaurants.
What about gratuities?
Unlike most other ships in the cruise industry, there is no required or recommended tipping on our ships for service that is generally rendered to all Guests. Whilst you should not feel obligated to offer a gratuity, all of our staff are encouraged to "go the extra mile," so they are permitted to accept cash gratuities for exceptional or outstanding service if you care to offer them. Also, certain staff positions (e.g., concierge, butler, youth programme staff and beverage service) provide service on an individual basis to only some guests and do not benefit from the overall service charge. We encourage those Guests to acknowledge good service from these staff members with appropriate gratuities. Additionally, there is an 20% gratuity and spa service charge added for all spa and salon services, as well as an 20% gratuity and beverage service charge added for all beverage purchases and an 20% gratuity and speciality service charge added to all speciality restaurant dining and entertainment based dining.