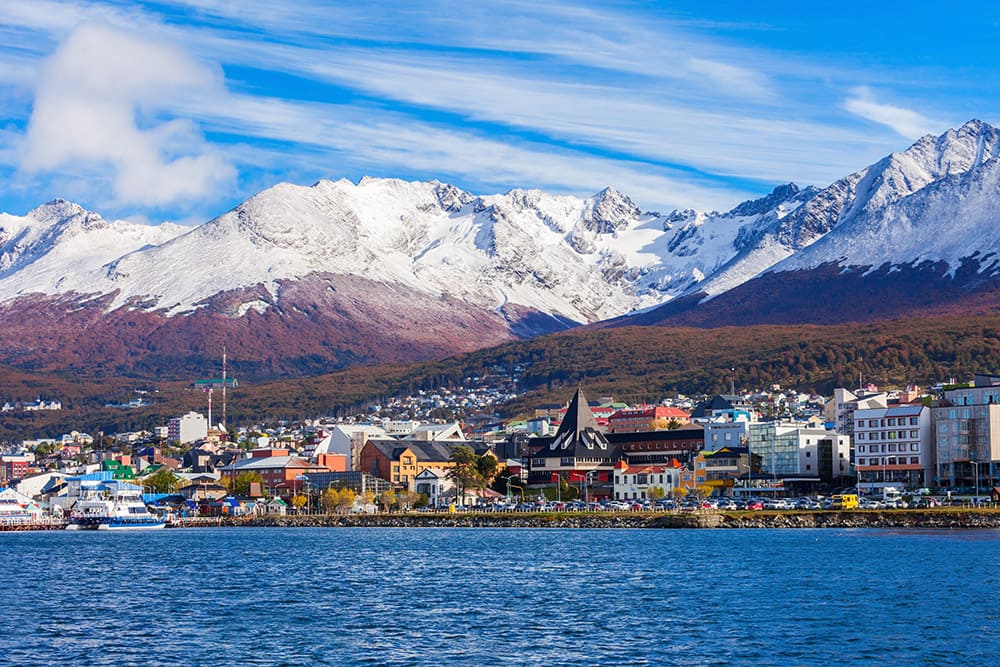 As travel starts to resume, Norwegian Cruise Line is preparing for passengers to have an even better cruise experience in 2021. We are looking forward to the season with a number of exciting and expanded itineraries. If you have ever dreamed about taking a cruise to South America, there's no better time to book than right now. Here's what you can expect when trying to narrow down your options for 2021 South America cruises.
Ready to start planning? Learn more about 2021 South America cruises.
Why Book a 2021 South America Cruise Now?
Cruises to South America can sell out quickly. There's a high demand for Latin American itineraries, especially for next year. As Norwegian prepares to visit Antarctica for the first time, you can bet that some 2021 South America cruises will sell out even sooner. Right now, you can still find numerous deals and extra perks when you book a Norwegian cruise. Don't let these deals slip by. They might be gone when you go to reserve your cruise, or you might find your preferred cabin choice is no longer available.
Departure Ports on 2021 South American Cruises
Norwegian's lineup of 2021 South America cruises includes departure ports in some of the continent's most exciting Latin American cities, including Buenos Aires, Rio de Janeiro, and Santiago. Learn how to dance the tango in its birthplace of Buenos Aires or visit Rio's Christ the Redeemer, named one of the Seven Wonders of the World. Santiago is considered to be one of the safest cities in Latin America and is the gateway to world-class ski resorts and wineries. No matter which departure city you choose, try to plan for a few extra days before or after your cruise. Explore these cities on your own and learn what makes them tick.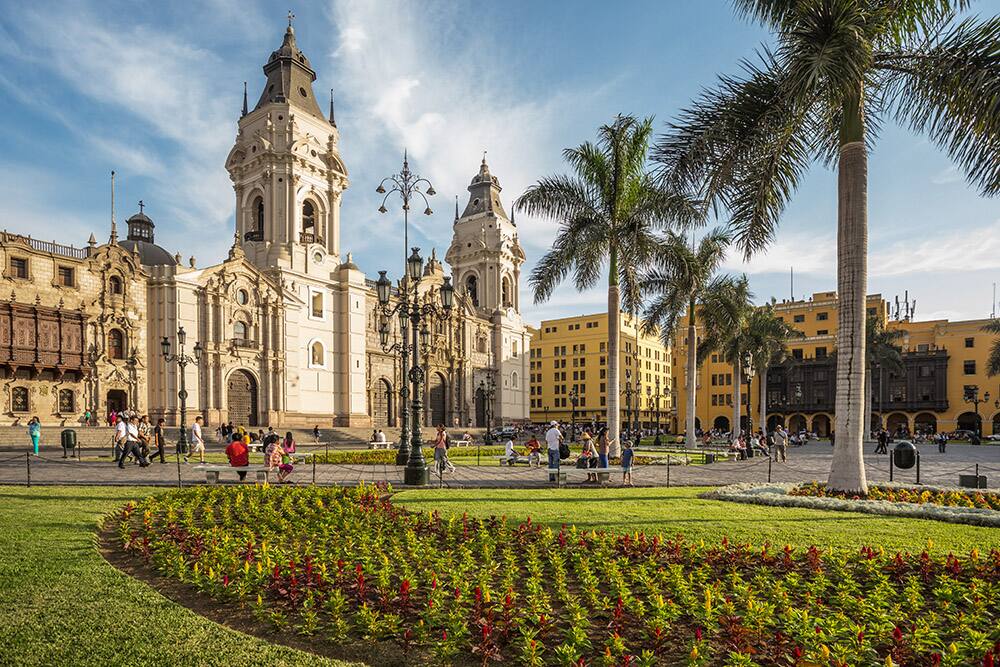 Ports of Call on South America Cruises
Depending on what itinerary you choose, you will visit a few remarkable port cities and towns. Some of the most popular places to visit on a South America cruise include the following:
Lima, Peru
Cruises to Lima actually dock in nearby Callao, a charming fishing village. Many cruise passengers like to stay local and explore Lima's historical and cultural sights, like the Cathedral of Lima and the Archbishop's Palace. However, you can also take a flight to Machu Picchu to visit one of the world's most fascinating archaeological sites.
Pisco, Peru
Many people have heard of Pisco since it's renowned for the grape brandy that is the main ingredient in the world-famous Peruvian Pisco Sour cocktail. Cruise passengers to Pisco can visit nearby vineyards and taste Pisco as well.
Port Stanley, Falkland Islands
Stanley Island is where you're likely to find that penguins outnumber residents. There are so few residents here that there is only one jail in town, and it can't fit more than 13 people. Don't miss having a beer at the English pub or visiting the Anglican Christ Church Cathedral, which is the southernmost cathedral in the world.
Ushuaia, Argentina
Outdoor enthusiasts and adventure junkies should be sure to book a cruise that includes a port stop in Ushuaia. There are countless hiking trails around that lead to the sea, mountains, lakes, and forests. Ushuaia is located on Tierra del Fuego island, which is home to the Tierra del Fuego National Park.
Puerto Madryn, Argentina
Argentina's Patagonia region gives you more opportunities to interact with penguins. You can get up close with a colony of Magellanic penguins and spot other wildlife like sea lions, seals, sea elephants, and more.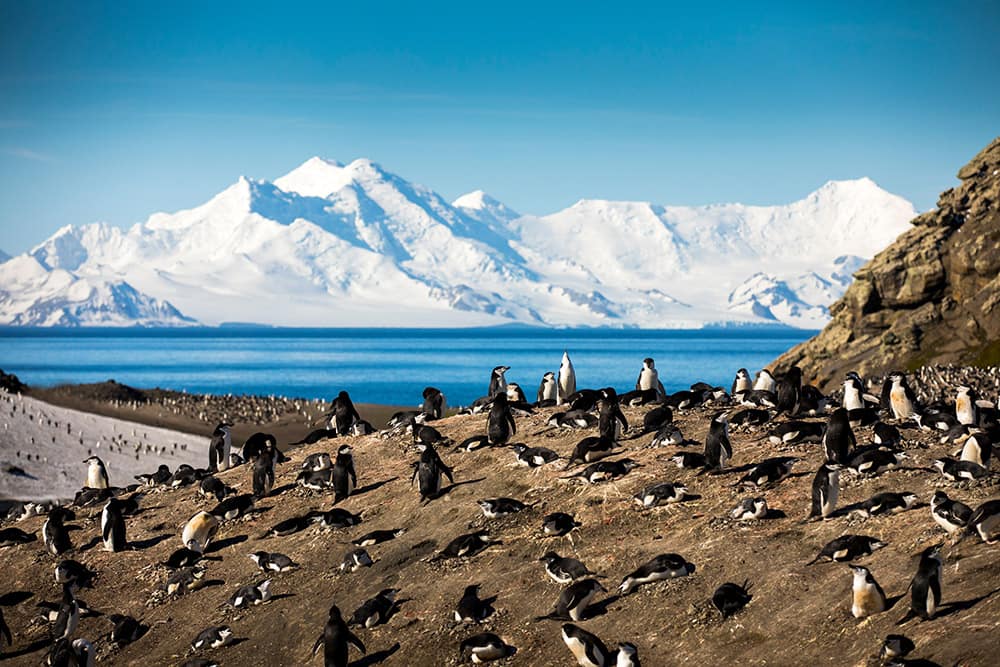 2021 South America Cruise Holidays
Norwegian offers a wide variety of itineraries in South America. Some options you can choose from for the 2021 season include:
7-Day South America from Rio de Janeiro to Buenos Aires, where you'll stop in Brazilian ports like Buzios, Ilha Grande, and Santos, along with Punta del Este, Uruguay.
15-Day South America from Buenos Aires stops in Montevideo, Uruguay; Puerto Madryn, Argentina; Port Stanley, Falkland Islands; Ushuaia, Argentina; and Chilean ports like Punta Arenas, Puerto Chacabuco, Castro, and Puerto Montt before docking in Santiago.
14-Day Antarctica and South America Cruise, round trip from Buenos Aires and stops in Puerto Madryn, Punta Arenas, Ushuaia, Port Stanley, and Punta del Este. You'll also cruise along Elephant Island and Cape Lookout in Antarctica.
These are just a sampling of the South American cruises you'll find Norwegian offers. Other itineraries include more cruising time in Antarctica or different embarkation and disembarkation ports. These cruises start off in one port and finish in another, including several transatlantic itineraries.
Whilst you are deciding which cruise is right for you, be sure to sign up for emails and stay up to date with Norwegian's cruise deals. This way, you'll receive all the latest specials and deals Norwegian is offering right in your inbox. When you are ready to book, you'll know you're getting the best deal possible.