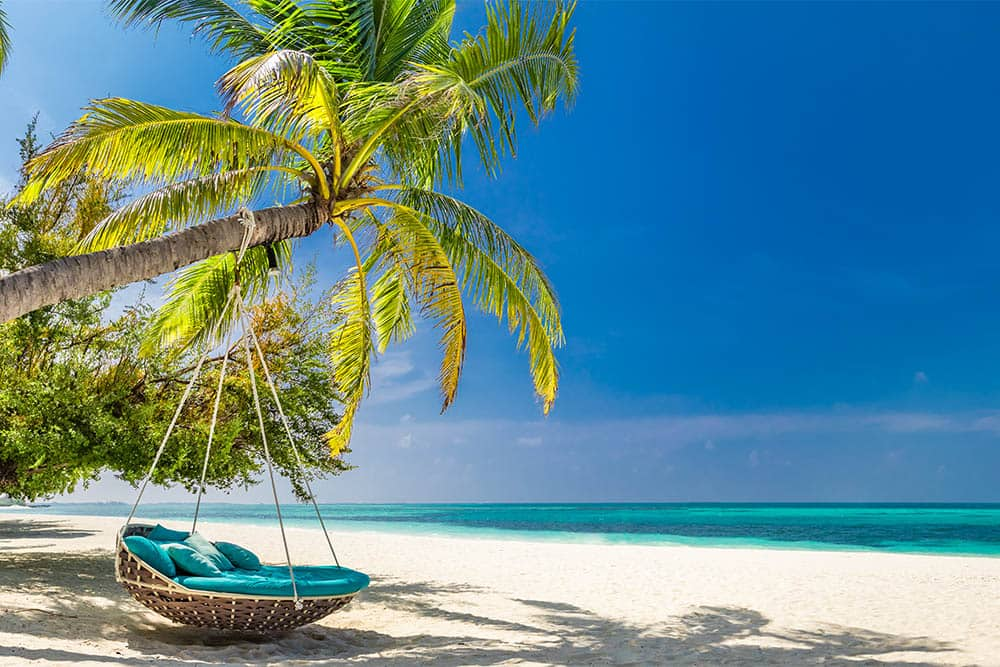 Have you thought about trying a cruise vacation, but you are short on time off or don't want to book a long cruise without knowing whether you would like it? Consider a weekend cruise vacation on Norwegian Cruise Line. Voted best short-duration cruise, Norwegian knows how to pack the best of a cruise vacation into our weekend getaways. Now is the ideal time to book a Norwegian weekend cruise for 2022.
Ready to start planning? Explore all 2022 Weekend Cruises.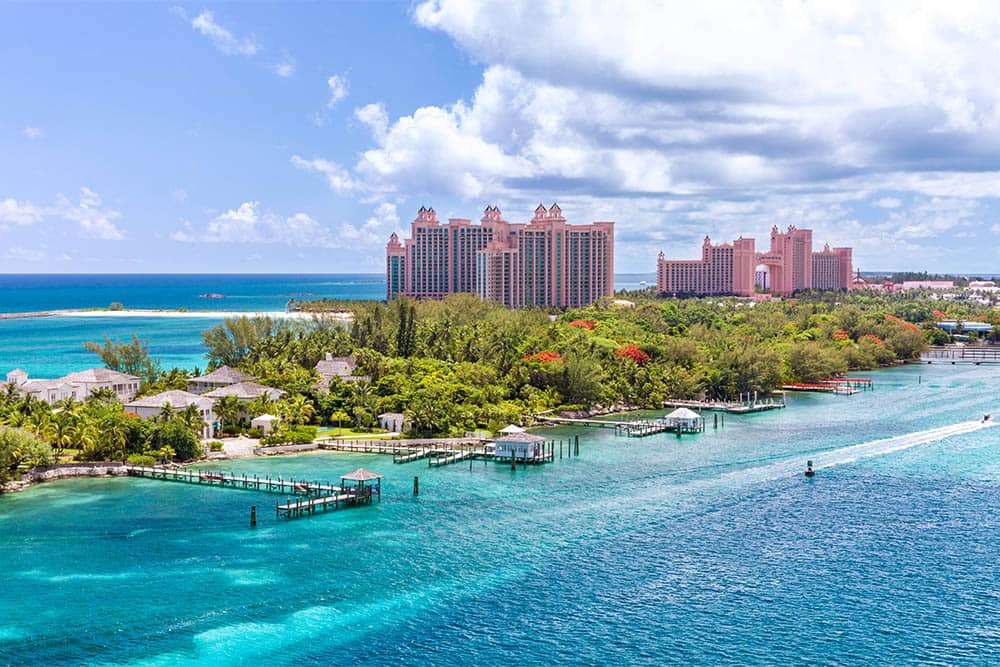 2022 Weekend Cruises to the Bahamas
For 2022, Norwegian offers a selection of weekend cruises to the Bahamas where you can relax on one or more idyllic islands, including Norwegian's private island, Great Stirrup Cay. Weekend Bahamas cruises depart from Miami and either include a spot in Nassau or Key West. You'll depart from Miami at 5 p.m. on Friday and return to port Monday at 7 a.m.
Great Stirrup Cay, Bahamas
Great Stirrup Cay is a port of call on every Bahamas weekend cruise from Miami. This private island is for Norwegian cruise passengers only. It's a 268-acre island that is part of the Berry Islands, north of Nassau, about 140 miles east of Miami. You'll find plenty to keep you busy all day when you cruise to Great Stirrup Cay. Otherwise, you can sit back and relax, perhaps even rent a cabana on a secluded beach. For a relaxing retreat, rent a private villa at Silver Cove. Each villa has air conditioning, a television with access to on-demand movies (complimentary), a full private restroom, access to the upscale Silver Cove buffet, and more. A retractable glass wall provides access to the beach and unobstructed seaside views.
When you get hungry after a day of activities, you won't find a shortage of eats and drinks on Great Stirrup Cay. You can build a taco at Abaco Taco Bar or grab a burger from Jumbrey Beach Grill. You'll also find Tropic Like It's Hot, the new food truck on the island. If you're older than 18 and looking for a place to treat yourself to an adult beverage, try a mojito at Barclay's bar, a margarita made with Patron at the Patron Bar, or any number of cocktails at Bertram's Bar.
When it comes to Great Stirrup Cay activities, you have zip lining, stingray encounters, guided kayak tours, paddle boarding, parasailing, snorkel trips, and more to keep you busy. You can also rent snorkel equipment and go exploring independently. Book excursions off the island and swim with the Bahamas' famous pigs or go on a catamaran sail.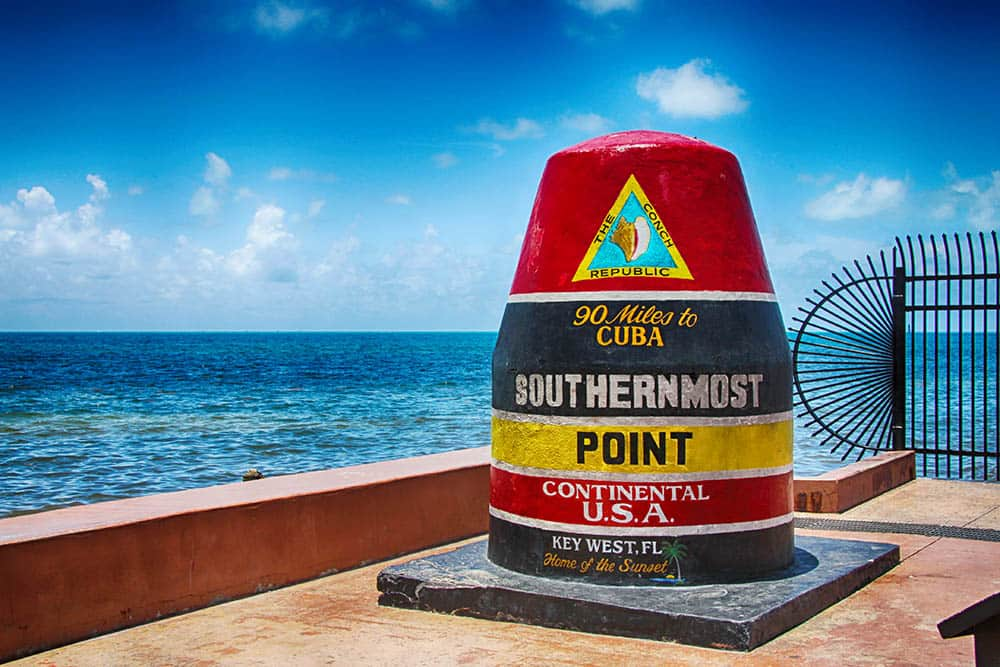 More Ports to Explore on 2022 Weekend Cruises
Depending on which Bahamas weekend cruise you choose, other possible ports of call include Nassau, Grand Bahama Island, or Key West. Find out what you can expect at each of these ports.
Grand Bahama Island
Grand Bahama Island is the northernmost island of the Bahamas. Encounter reef-lined coves, beautiful powder-white sand beaches, mangrove swamps, and more natural wonders. When compared to Nassau, you'll find Grand Bahama Island is more cosmopolitan with plenty of all-inclusive resorts and golf courses.
When you visit Grand Bahama Island, book a snorkeling adventure with a beach break or a beach hideaway excursion to one of the island's most beautiful private beaches. You can also enjoy a luxury day sail around the area or go swimming. If you want to stay on dry land, consider the Best of Grand Bahama excursion that will take you on a tour of Freeport's best sights. Head to Port Lucaya Marketplace if you want to find local straw crafts and Bahamian music.
Nassau
Nassau is renowned for its beautiful architecture, mega yachts, duty-free shopping, and rich Bahamian culture. When you're visiting Nassau, you'll find the world-famous Atlantis Resort, with its 141-acre Aquaventure water park.
Have you wanted to learn how to dive, or are you already certified? You can take a discovery dive course or a two-tank dive if you're already certified. Deep-sea fishing enthusiasts can choose to spend the day trying to hook game fish such as tuna, sailfish, and wahoo. Book a catamaran sail, snorkeling adventure, or a beach escape to Pearl Island. If you want to explore Nassau itself, consider an adventure Jeep and beach tour, or book a historical tour such as the Charm & Beauty of the Bahamas excursion.
Key West
Key West is at the southernmost tip of the United States, closer to Cuba than it is to Miami. You'll find plenty of activities to do and attractions to explore in Key West reflecting your interests. Reserve time to take a bike tour or a trolley tour. Visit iconic sights such as Ernest Hemingway's home or the Key West Aquarium and Butterfly Gardens. Go out on a glass-bottomed boat or a luxury catamaran if you want to get out on the water and experience Miami by water.
If you are still deciding which 2022 weekend cruise you want to take, be sure to sign up for Norwegian cruise deals. Enter your email address in the space provided, and you'll soon have access to the latest deals and specials delivered to your inbox. When you are ready to book your cruise vacation with Norwegian, you can confidently know that you'll get the best rates available.