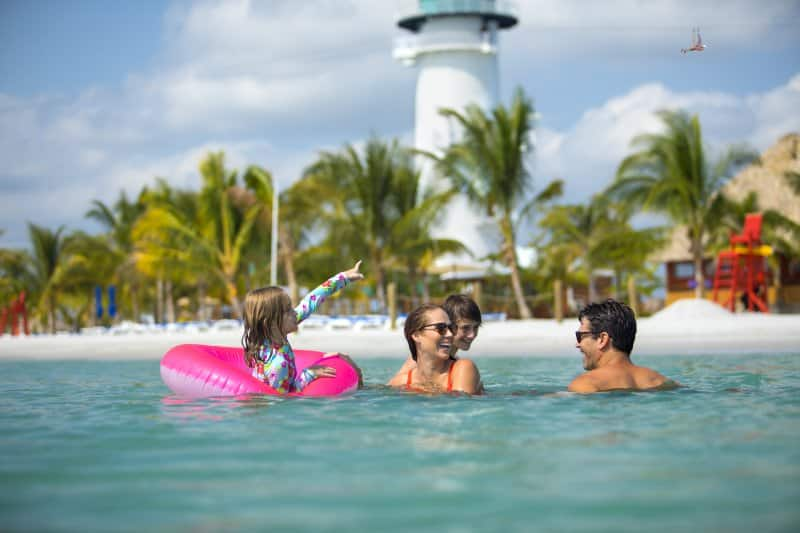 Salt-water lagoon, expansive pool, pristine 7-acre beach - do I need to say more? Ok, one more: family activities galore! If you're planning a cruise to The Caribbean, Harvest Caye may just be one of your favorite ports of call.
Located in Southern Belize, Harvest Caye is a family-friendly, resort-style destination of over 75-acres. Voted Best New Cruise Port in 2017 by Porthole Magazine, the development is part of The Norwegian Edge, which is a commitment to enhance guest experiences at sea and in port. Harvest Caye delivers all of the above amenities to enjoy, which are among the many family-friendly activities the port of call offers.
Ready to start planning? Here are some of Norwegian's top family activities to enjoy if you're planning a cruise vacation to Harvest Caye.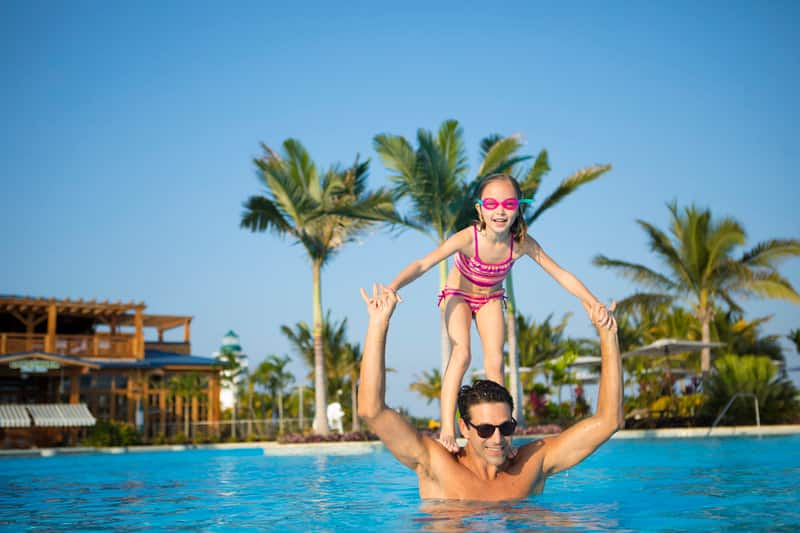 #1. Swimming in the Expansive Resort-Style Pool
With lots of chairs and loungers, the pool and surrounding decks are large enough that you won't feel crowded. The scene is set with swaying palm trees and a beautiful cascading waterfall. Spending all day swimming and splashing around the resort-style pool is a fun activity for the whole family to enjoy.
#2. Exploring the Lagoon
There are many ways for the family to be active and explore the lagoon together. Cruisers can rent kayaks, stand-up paddleboards, and electric boat floats! Let the adventure begin!
#3. Ziplining at The Flighthouse
Perfect for the thrill-seekers in the family, you can zipline across the island and enjoy the adrenaline rush as you fly over the beach and sunbathers.
#4. Touring the Lagoon Wildlife and Mangrove Estuaries
This is a great chance to see many types of wildlife in a natural habitat. When drifting past the mangroves on your tour aboard the Motor Launch, you may spot manatees resting or grazing along the embankments as your tour guide will detail how the manatees spend their days in Belize. The family will have so much fun, they won't realize they're getting a nature lesson!
#5. Experience the Rainforest River Tubing adventure
The rainforest river tubing adventure provides a unique way to experience sightseeing- by floating on an inner tube along a scenic waterway through the rainforest.
#6. Cabana Rentals
There are cabanas for rent on the beach, which up to six people can comfortably enjoy. Food and beverages are provided, and the family can use golf carts to sight-see around the island together. Private bathrooms are a bonus. The cabanas are also air-conditioned for the younger ones who may need to catch a nap away from the Belize heat.
#7. Playing on the Beach
To keep it simple, but still have a blast, bring a ball, football, or Frisbee and spend quality time together playing on the beach. You can also bring pails and make sand castles. Kids adore when parents play games with them. We call it bonding on the beach!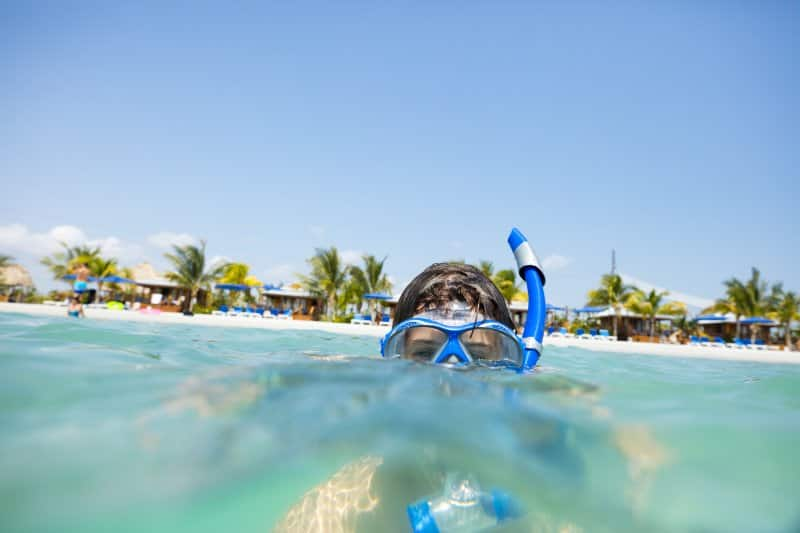 Cruise itineraries that include a stop at Harvest Caye initiate in ports including New York, New Orleans, Miami, Port Canaveral, and Tampa. From swimming in the pool to ziplining through the sky, you're sure to have fun, no matter what activity you choose. And nothing is more enjoyable than a family-friendly, fun time in a beautiful Caribbean paradise.
Have you cruised to Harvest Caye, Belize? What is your favorite family activity on the island?