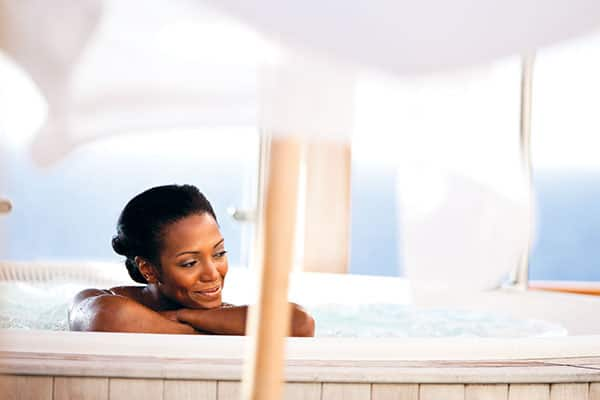 Have you ever taken a Myers-Brigg personality test? If so, you might know that our behavioral traits typically fall somewhere on the gray scale instead of swinging to extremes. For instance, I'm an introvert but I'm not reclusive or painfully shy. In fact, most introverts love to talk and trade stories - it's just that we strongly prefer intimate dinner conversations to loud party chatter. We're also curious types and deep thinkers. After socialising, we tend to seek out quiet, cozy spots to contemplate or recharge.
When it comes to cruising, Norwegian offers so many options and special places aboard for those who, like me, prefer to cruise on the quiet side. Whether you're a soft-spoken INTJ seeking solace or an outgoing ESTP wanting to recharge, here are some favourite places you can escape to.
Swimming in Spice H20:
Welcome to your personal paradise. No crazy crowds or kids gone wild here. Spice H20 is Norwegian's adults-only exclusive swim spot, located on the top deck. Curl up on an oversized chaise lounge, and dive into a juicy book. Share a cozy moment under a cascading waterfall, or soak up the stunning ocean views.