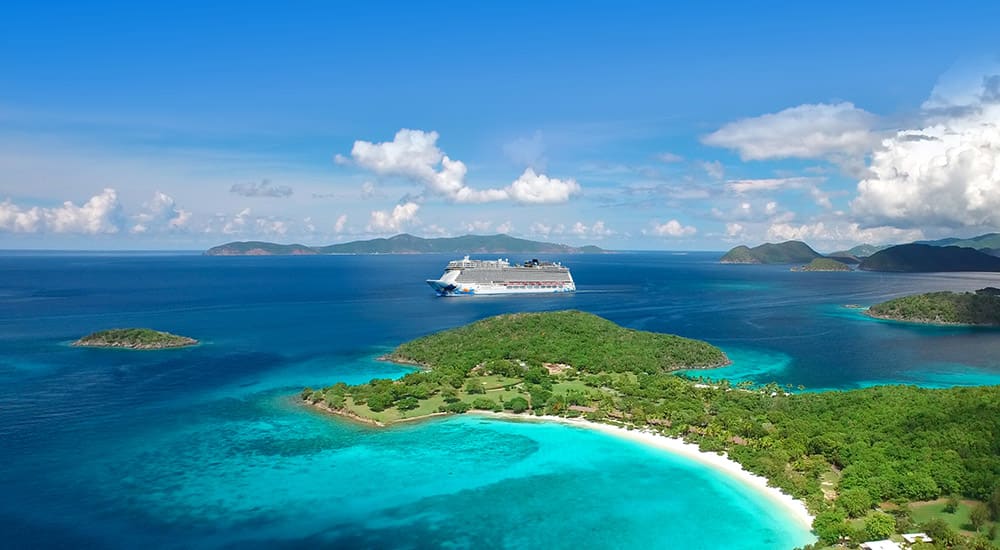 Daydreaming about getting away? Now you can plan your next vacation with our new 2022 and 2023 sailings. There are new places to discover and new memories to make. So, whether you're excited to island hop in paradise on a Caribbean cruise, or can't wait to explore exotic destinations, like Antarctica, come aboard our award-winning fleet and experience the vacation of a lifetime with Norwegian.
Ready to start planning? Explore all Winter 2022 & 2023 cruises.
Soak Up the Sun in The Caribbean & Bahamas
Trade winter blues for the turquoise hues of the Bahamas and Caribbean islands. Sailing from Miami, Tampa, New York , New Orleans, and Orlando, there are plenty of departure options for that tropical cruise vacation you've been thinking about. Snorkel among colorful tropical fish and dive alongside green sea turtles. Explore ancient Mayan ruins, climb a majestic waterfall and ride horseback along pristine coastlines. Or just sit back, relax and enjoy the island life. When you sail with "The Caribbean's Leading Cruise Line," you're free to vacation your way.
Choose from 5-, 7- or 11-day itineraries to The Caribbean on seven ships, including our newest and most incredible cruise ship, Norwegian Encore, which boasts the largest race track at sea. Or explore over 100 unique destinations in the tropics aboard the most innovative fleet on the high seas.
For a Bahamas retreat, sail from New York or Miami with ports of call including Nassau, Freeport, and Great Stirrup Cay, Norwegian's private island. With 8-day round-trip sailings from The Big Apple or 3- and 4-day cruises from PortMiami, it's easy to leave the winter blues behind.
RELATED CRUISES:
7-Day Caribbean Cruise on Norwegian Encore
4-Day Bahamas Cruise from Tampa
9-Day Caribbean Cruise from Miami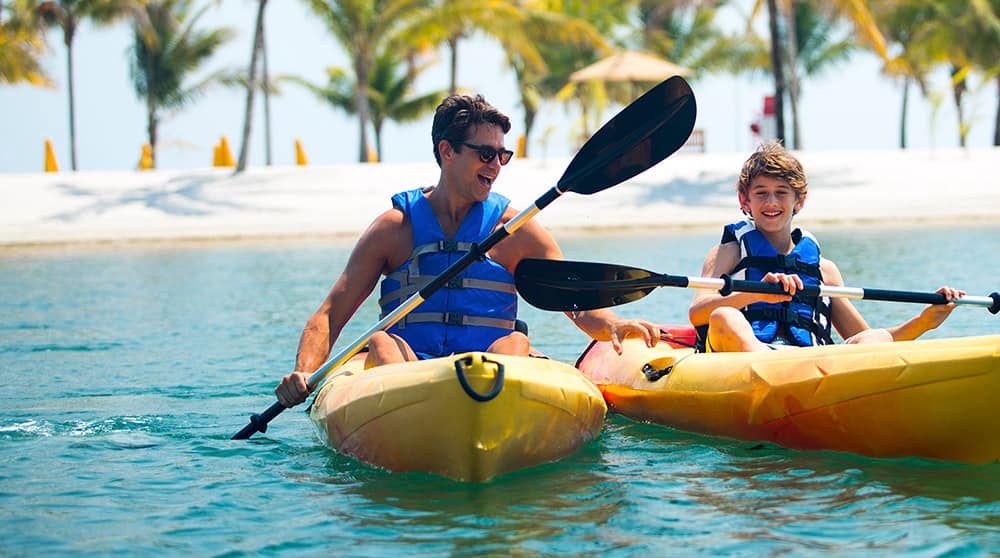 Cruise the Best of the West Along the Pacific Coast
From the lush English gardens of Victoria, Canada to San Francisco's iconic coastline, you'll see it all on a Pacific Coastal cruise. Explore the infamous prison on Alcatraz island and sample world-famous wines in Napa Valley. Or maybe ride a camel along the white-sand beaches of Cabo San Lucas – the options are endlessly amazing. Set sail on a 7-day cruise along the Pacific Coast on Norwegian Bliss, one of our newest ships. Custom-built for the spectacular, Norwegian Bliss offers a revolutionary Observation Lounge for you to soak in every stunning moment.
RELATED CRUISES:
7-Day Pacific Coast Cruise from Vancouver
Sail Across the Atlantic Ocean
Looking for a true globetrotter experience? Travel in style as you take in the wonder of crossing the Atlantic on our Transatlantic cruises. Go from exploring the charming villages, medieval castles and historic landmarks of the Old World to building pink sandcastles along the crystal-clear waters of Bermuda. Start your transatlantic adventure in Spain, London or Rome before heading to the bright lights of New York aboard Norwegian Epic, Norwegian Gem or Norwegian Getaway.
RELATED CRUISES:
16-Day Transatlantic Cruise from Rome
Enjoy Siestas & Fiestas Along the Mexican Riviera
Discover the natural beauty and rich cultures of the Mexican Riviera and Latin America. Hang with baby sea turtles in Acapulco at the Sea Turtle Rescue Center or explore Cartagena's colonial architecture and picturesque squares. Did we mention there's also snorkeling, rainforest ziplining, deep-sea fishing, mountain biking, kayaking and tequila-tasting?
There's time to do it all! Pick from 5-, 7-, or 8-day itineraries to the Mexican Riviera aboard our award-winning ships, Norwegian Joy, Norwegian Jewel, and one of our newest, Norwegian Bliss. Choose from departure ports in Los Angeles or San Diego.
RELATED CRUISES:
7-Day Mexican Riviera Cruise from Los Angeles
7-Day Mexican Riviera Cruise from San Diego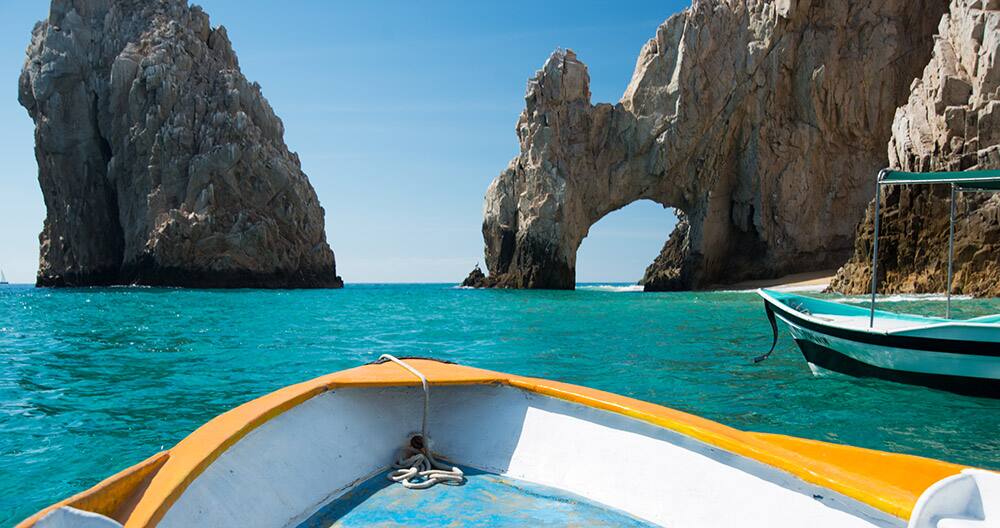 Stroll Along Pink Sand Beaches in Bermuda
Build a pink sandcastle and take in spectacular sunsets on a Bermuda cruise with Norwegian. In November 2022, Norwegian Joy will offer guests a winter escape to the island with 5- and 7-day roundtrip cruises from New York featuring overnight stays at the Royal Naval Dockyard, giving you the freedom to explore the beaches, golf courses, restaurants, shops and historic monuments at your leisure. Norwegian Getaway will also offer a selection of 5-day cruises in December 2022, February and March 2023. With so much to do, it's no wonder that we were voted "Best Bermuda Itineraries" ten years in a row.
RELATED CRUISES:
4-Day Bermuda Cruise from Boston
7-Day Bermuda Cruise from New York
Cruise the World's Greatest Shortcut – The Panama Canal
Experience the wonder of sailing through one of the greatest man-made landmarks, the Panama Canal. Named by Cruise Critic as the "Best Cruise Line in Panama Canal and Central America," Norwegian will offer a variety of itineraries ranging from eight to 21-day voyages from October 2022 through March 2023 on Norwegian Encore, Norwegian Jewel, Norwegian Pearl, Norwegian Bliss, Norwegian Gem, and Norwegian Joy. Our ships will visit popular destinations in the Caribbean and Latin America, including Cartagena, Colombia; Puerto Caldera (Puntarenas), Costa Rica; Puerto Quetzal, Guatemala; Puerto Vallarta, and Cabo San Lucas, Mexico.
RELATED CRUISES:
12-Day Panama Canal Cruise from Los Angeles
14-Day Panama Canal Cruise from Orlando
Dive into Culture in The Mediterranean & Greek Isles
Whether it's your first or fifth time in the Mediterranean, there is always something new and beautiful to discover in this stunning part of the world. In addition to more frequented ports like Santorini and Mykonos, you'll get to uncover gems like Split, Croatia. Sailing from seven departure ports, including Rome, Venice, Barcelona, and London, choose from 5-, 7-, 9-, 10-, or 11-day cruises to the beautiful Mediterranean and picturesque Greek Isles.
RELATED CRUISES:
7-Day Greek Isles Cruise from Athens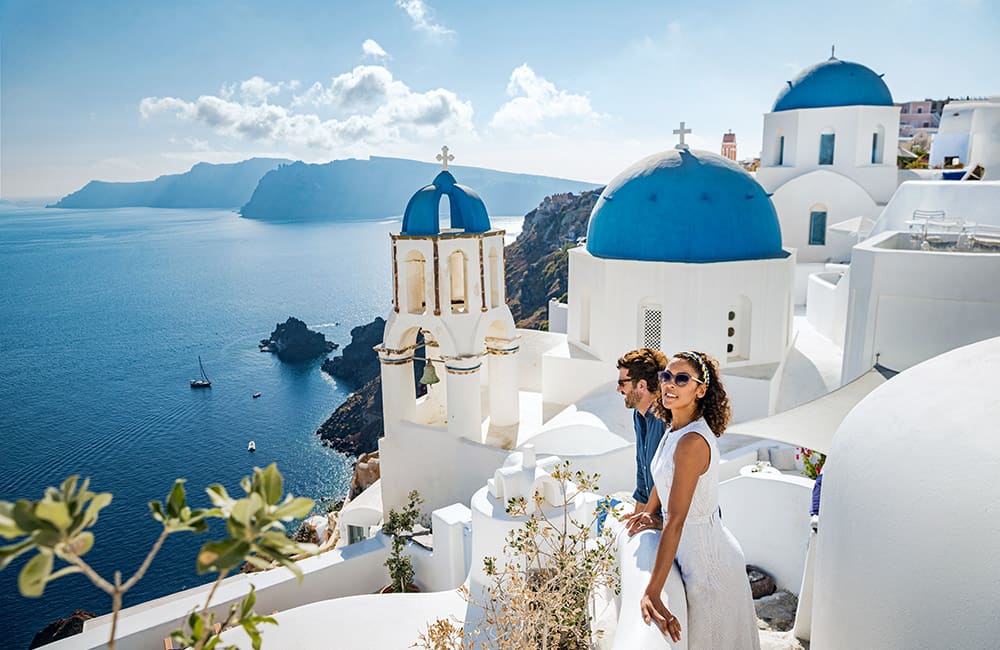 Experience the Extraordinary in Antarctica & Africa
Looking for a once-in-a-lifetime experience? Be among the first to cruise to Antarctica with Norwegian. Catch a glimpse of penguin colonies as you sail past glaciers and keep an eye out for blue whales – the largest animal in the world. Experience Antarctica's natural wonders aboard Norwegian Star with 13-day, 14-day and 15-day itineraries from Buenos Aires.
Or hop aboard another first on Norwegian's round-trip Africa cruises from Cape Town. Come face-to-face with freely roaming wildlife you won't see anywhere else in the world. Choose from remarkable African destinations on three beautiful ships — Norwegian Spirit, Norwegian Jade and the recently refurbished Norwegian Dawn. A whole new world of wonder awaits with Norwegian's Extraordinary Journeys.
RELATED CRUISES:
12-Day Africa Cruise from Cape Town
Explore these and the many more amazing new cruise vacations Norwegian has to offer for Winter 2022-2023. Let us know what destinations you can't wait to explore in the comments below.