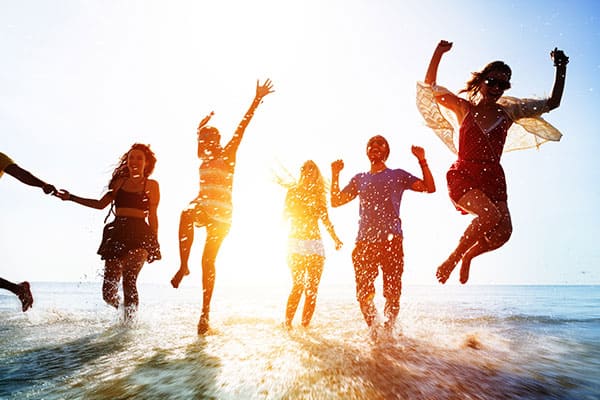 Ah, spring break. That wonderful lull between the hectic start of the year and the summer adventures that still lie ahead. Even if you're a few years past that gloriously mandatory school spring break, there's no reason not to take full advantage of this perfect holiday timing. Thanks to a wide variety of Caribbean cruises, you can choose when to go and how you'll spend your well-deserved down time. Dress up or down. Swim with dolphins. Sip on coconuts. Discover ancient history. Whatever you decide to do, the possibilities are as open as the sea.
WEEKEND GETAWAY:
If all you have is a few days, make them count with a weekend at sea. Sail the Norwegian Sky for 3- and 4-day weekend cruises to the bahamas from Miami. With FREE open bar on a ship that was voted "Best Night Life" by Frommer's, this is not your typical run-of-the-mill holiday. Bunk up with your favourite friends and set sail for unbeatable fun.
For a classic spring break experience, stop in at Senor Frog's on your Nassau cruise for a seaside party that goes on year round. Or try your luck at the casino on Paradise Island, home to Atlantis Resort, where you can possibly earn some extra cash to offset your tuition!
A cruise to Great Stirrup Cay, Norwegian's exclusive private island, offers the chance to enjoy kayak tours, snorkelling crystal blue waters, or simply just relaxing on the beach with your favourite book and a tropical concoction.
And for those on a budget, check out the Ultimate Beverage Package for guests 21 and older. This deal offers a wide selection of soft drinks, beers, spirits, cocktails, wines by the glass and bottled or draft beer up to and including $15 during your entire cruise. As always, there are plenty of complimentary dining options to satisfy even the latest late night craving (O'Sheehan's and Blue Lagoon are open 24 hours).
WEEKLONG FUN: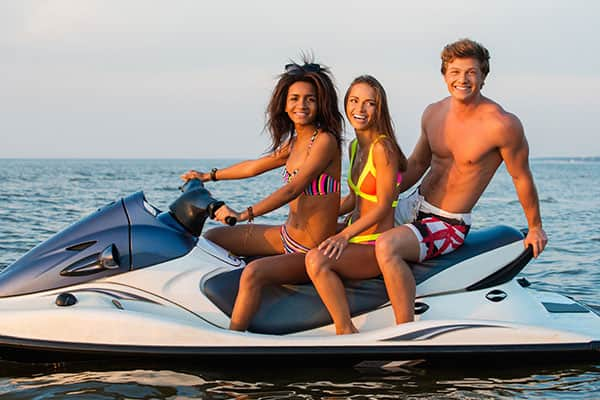 With cruises from Miami, Houston, Tampa, Orlando, Boston, New York, San Juan, and New Orleans, there's really no stopping a weeklong chance to break off and cruise the Caribbean and Bahamas. Whether that's on a jet ski, on foot, or via zip line is up to you.
A 7-day Eastern Caribbean cruise from Miami takes you through St. Thomas, Tortola, and Nassau with plenty of opportunities for fun in the sun. Or cruise from Orlando towards Great Stirrup Cay and Nassau for some of the most colourful fun on the islands. Maybe even head towards Bermuda from Boston, ready to uncover pristine waters and pink sand beaches you won't soon forget.
Of course, no matter where you cruise or how long you choose to go, some things will always be true. Like being able to attend a White Hot party on board and having the chance to meet and mingle with all of the wonderful people on your ship. And making memories of some of the most carefree moments a holiday can provide because you're at sea and there's a freedom in that itself that can't be matched on other holidays. Spring break is the time to simplify, cut loose, have fun, and enjoy a true freestyle experience.
If all that spring break exploring leads you to some summer holiday planning, take a look at all of Norwegian's Caribbean cruises to choose your next adventure. No one will fault you for adding "Island Hopper" to your list of skills.