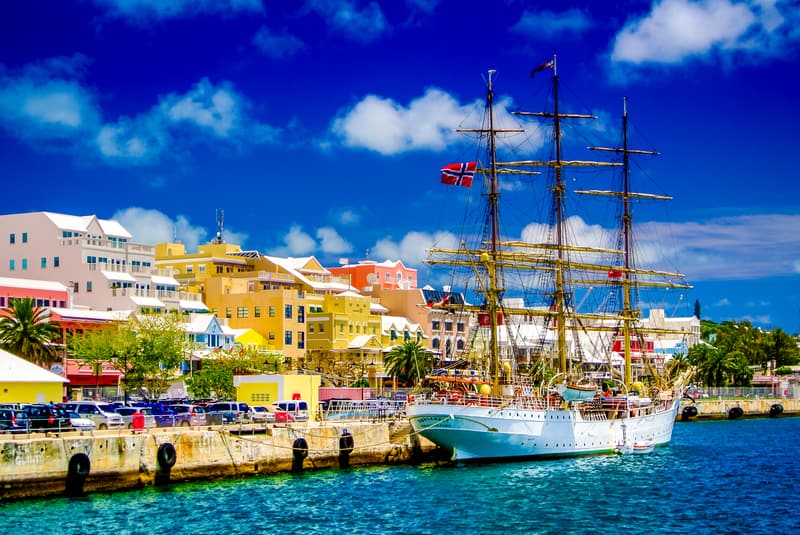 What's up in Bermuda? You may be thinking bright plaid shorts and tony golf courses. In spite of the questionable fashion, there is something spectacular to be said about the island's famous rolling greens. But that's only scratching the surface of the amazing activities available throughout Bermuda, especially when you consider that Norwegian Cruise Lines offers a convenient seven-day Bermuda itinerary, with three full days in port to thoroughly explore.
If you desire a vacation that's full of sophistication and exotic adventure yet is convenient and accessible, a Bermuda cruise may be in order. With just a little research, you'll discover some of the world's greatest treasures are easily within reach. When you cruise to Bermuda with Norwegian, there are some pretty remarkable landmarks and adventures to uncover. Just ahead are some of the ones not to miss.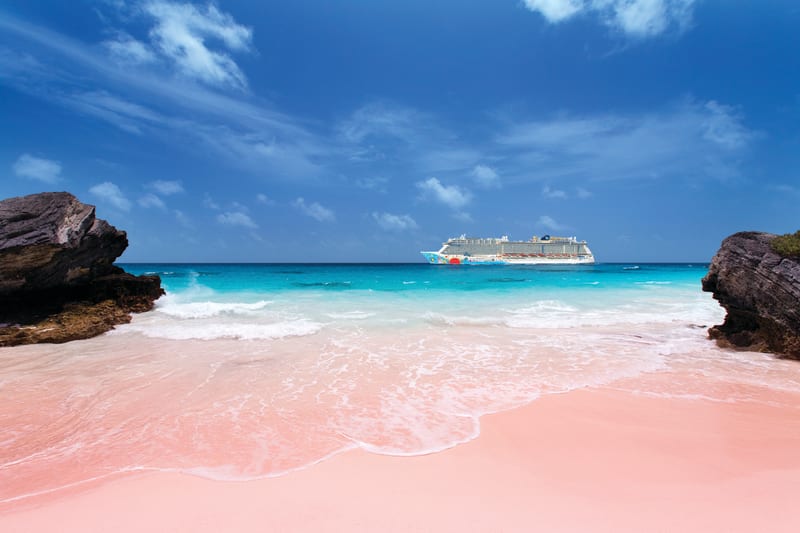 Upon Arrival
Prepare for a dramatic docking in Bermuda's Royal Naval Dockyard, the most famous port on the island. Upon your arrival, you'll have ample time to explore King's Wharf, steeped in the British colony's rich naval history.
Visit Bermuda's Maritime Museum, or scale the historic lighthouse. Shop at the duty-free Clocktower Mall, or explore the culturally renowned Arts Centre. By night, you'll want to see Hamilton, the island's capital, easily accessible by ferry, bus, or even a train.
But these landmarks dotting the island's cobblestone streets are only the beginning of what awaits you, as you explore Norwegian Cruise Lines best activities and excursions.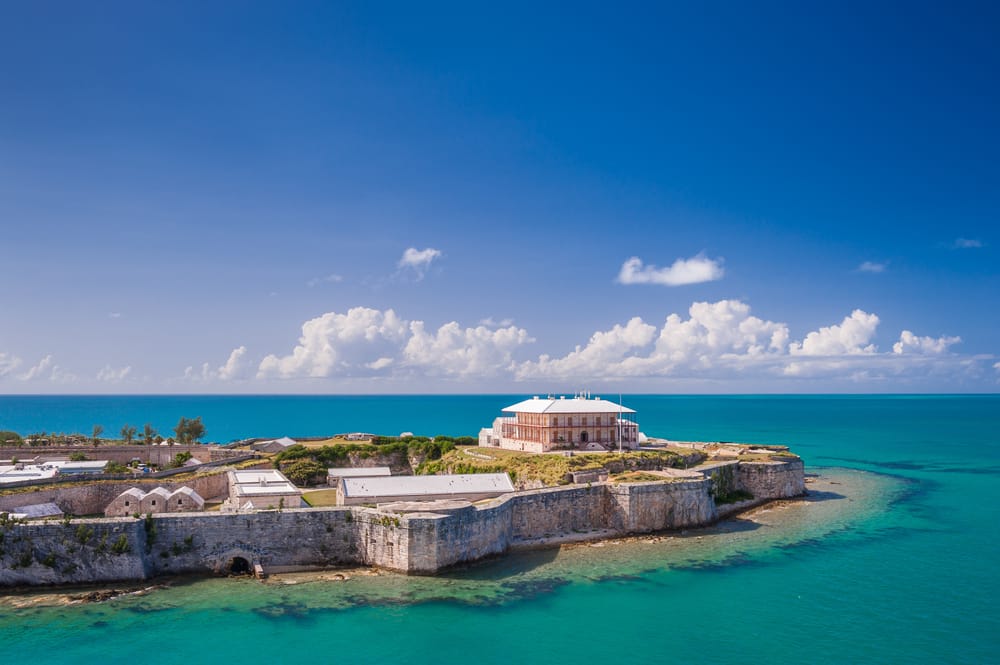 Family Favorites in Bermuda
Bermuda feels like a fantasy family island. And while there are so many on- and off-shore activities to choose from --beaches and snorkeling, sailing and biking-- you also won't want to miss the most memorable sea-faring experience: swimming with the dolphins! You'll have the opportunity to commune with these beautiful mammals up close, and even have a photograph taken.
Onshore, be sure to stop by Cooper's Island Nature Preserve. Whether you're taking a romantic outing or family adventure, this is the perfect time for everyone to unplug from devices and other distractions, and travel back in time to see one of the most picturesque places in nature.
Cooper's Island, with its turquoise waters and untouched reserves and salt marshes, may be that one photo-opp moment that stays with you whenever your mind travels back to Bermuda.
The Best of Every Activity
If you've ever cruised anywhere, then you know that it is quite unusual to have expanded time to explore a port in great depth, the way a local would. Norwegian's offering of three full days in Bermuda is unlike any other itinerary.
There are also so many modes of spirited transportation (from scooter to ferry) to easily and leisurely explore the island's rich bounty of activities.
While your days may be filled with beaching, snorkeling, golfing, biking, exploring, and shopping, (and then some!), with Norwegian's freestyle cruising, you'll never be regulated to eat at a particular time or place. So allow yourself the flexibility to explore the island and take in all there is to do in paradise. There are plenty of favorite things to discover on ship and shore in Bermuda.