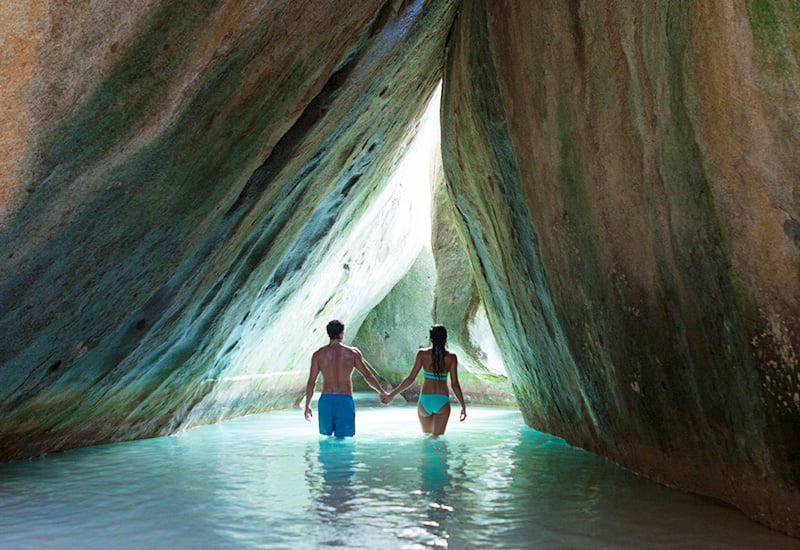 New Orleans is one of the top tourist destinations in the United States, with a unique mix of culture, history, entertainment, and nightlife. While many cruisers may think only of Mardi Gras when it comes to New Orleans, there is so much more to the city. New Orleans is the home of Dixieland Jazz, as well as Louisiana Creole cuisine with its blend of French, Spanish, Italian, German, Haitian, and West African flavors.
New Orleans also offers a bustling cruise port, where you have the option to embark on a five-, seven-, or nine-day Norwegian cruise to The Caribbean after exploring the city for a couple of days. Most of these itineraries are on Norwegian Getaway, which was recently updated in 2019. Here are some of the top cruises from New Orleans on Norwegian Cruise Line.
5 dias, de Nova Orleans para o oeste do Caribe
Norwegian Cruise Line offers two different five-Day Western Caribbean cruise itineraries from New Orleans on Norwegian Getaway. Both itineraries embark and disembark in New Orleans and include a port of call in Cozumel, Mexico. The difference between these itineraries is that one includes a second port in Progresso, Mexico, while the other includes Costa Maya, Mexico as its second port of call.
Cozumel is an ideal cruise stop for snorkeling, fishing, scuba diving, and other aquatic activities. While located not far from Cancun, Cozumel couldn't be further from the crazy tourist vibe of its mainland neighbor. Progresso is located on the northwest tip of the Yucatan peninsula, nearby the Mexican city of Merida, known for its mix of Mayan and colonial styles, and is a perfect jumping-off point for exploring the Mayan culture and ruins of the Yucatan, such as Chichen Itza or Uxmal. In Costa Maya, relax on the beach, or take an excursion to the Maya ruins at Chacchoben.
7 dias, de Nova Orleans para o oeste do Caribe
A seven-day Western Caribbean cruise from New Orleans itinerary will also embark and disembark in New Orleans and include a stop in Cozumel, Mexico, but will also typically include additional ports of call at Harvest Caye in Belize and Roatán, Bay Islands in Honduras, and either an extra day at sea or an additional stop at Costa Maya, Mexico. One of these Costa Maya options is also available on Norwegian Breakaway, which was named Best Cruise Ship for Families by USA Today.
Harvest Caye is an island in Belize exclusive to Norwegian guests, located just off the coast of Placencia. On Harvest Caye, you have the option to just relax, or venture off to the mainland and get to know Belize's natural charms. You can book a snorkel tour along Belize's Barrier Reef, a UNESCO World Heritage Site and the longest barrier reef in the Northern Hemisphere, or head inland to learn about Mayan history.
Roatán is the largest of Honduras' Bay Islands and is located about 30 miles off the coast of Honduras. It is a popular destination for snorkeling and scuba diving as it is also located along the Mesoamerican Reef. Other options include spending time at a high-end beachfront resort or at a private island retreat, embarking on a zip line adventure, or relaxing with a round of golf at an 18-hole championship par-72 course. You can even book a big-game fishing excursion here.
Norwegian also offers a 7-Day Western Caribbean from New Orleans itinerary that includes stops at George Town, Grand Cayman and Ocho Rios, Jamaica instead of Harvest Caye and Roatán. Grand Cayman is famous for its Seven Mile Beach, excellent scuba diving opportunities, and the popular Stingray City. Ocho Rios is famous for its excursions to the magnificent Dunn's River Falls and Fern Gully, a deep, rocky gorge with dense foliage.
9 dias, de Nova Orleans para o oeste do Caribe
If you can't choose between the seven-day itineraries including Belize and Roatán or the one including Grand Cayman Jamaica — we have yet another fantastic option. A 9-Day Western Caribbean from New Orleans itinerary will combine both of these options for the perfect opportunity to explore the Western Caribbean.
Which Norwegian Ships Sail from New Orleans?
Aside from the one seven-day itinerary on Norwegian Breakaway, all of the above cruises departing from New Orleans are on Norwegian Getaway, which combines the best of Norwegian's amenities with some of their most exciting destinations. Norwegian Getaway offers cruisers 28 dining options, five water slides, and a three-level sports complex. The Waterfront is a quarter-mile long oceanfront promenade where you can stroll and find a number of the dining and entertainment options to consider each evening. Also, 678 Ocean Place provides three levels of additional dining, entertainment, and shopping experiences in the heart of the ship. For the ultimate in exclusivity, consider an upgrade to The Haven, the ultra-exclusive experience complete with private sundeck with its own pool, hot tub, and fitness area.
Are you still trying to decide on which cruise departing from New Orleans is right for you? Be sure to sign up with your email to have Norwegian cruise deals delivered directly to your inbox.