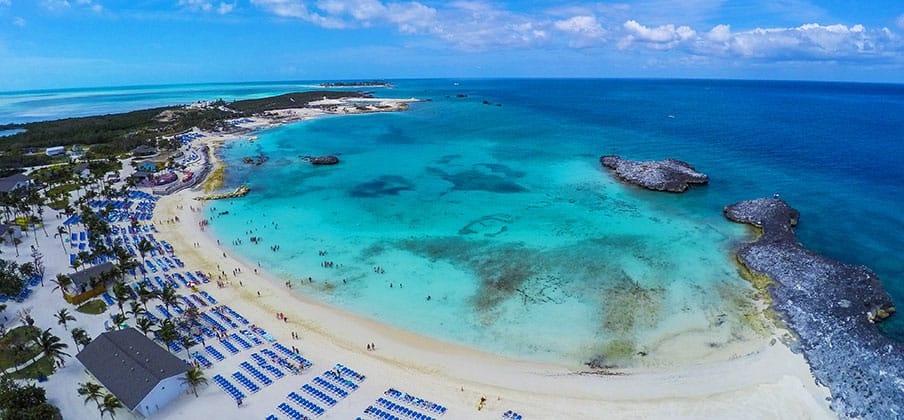 No matter whether you're hoping for a quick weekend winter getaway or a more extended warm-weather escape, Norwegian Cruise Line has you covered. If you're after warm water destinations, consider a cruise to the Bahamas or The Caribbean. Or, go all out with a cruise to the South Pacific that includes several stops in the Hawaiian islands. If you're interested in exploring new cities, pack your winter coat and head to Northern Europe or East Asia.
No matter which 2022 winter cruise you choose, you'll make memories that will last a lifetime. Don't delay on booking. Some of these itineraries will sell out quickly. Explore this sample of some extraordinary 2022 winter cruises on Norwegian to get your cruise planning started.
Ready to start planning? Explore all 2022 Fall Cruises.
The Caribbean & Bahamas
Cruises to the Bahamas include a stop at Great Stirrup Cay, Norwegian's private island getaway. You can book a three-day cruise from Florida that visits here as well as Nassau. You'll have an entire day to explore Great Stirrup Cay, where you can be as active or inactive as you want. Relax on the white-sand beaches or go zip lining or snorkelling. Rent a WaveRunner to play on in the shallow waters surrounding the island.
During the winter months, Norwegian can take you virtually anywhere in The Caribbean. You could explore Mayan temples and snorkel the second-longest barrier reef in Belize, visit the famous flamingos in Aruba, explore the Dutch architecture in Curaçao, and more.
The Mexican Riviera
The Mexican Riviera offers another popular cruise destination for wintertime. This option is attractive for people who live on the West Coast since cruises all depart from California. You don't need to hop on a plane and fly to Florida before starting your holiday.
When you choose a Mexican Riviera cruise, you'll stop in destinations such as Puerto Vallarta, Cabo San Lucas, Mazatlan, and Ensenada. Take a tour of the famous arch in Cabo San Lucas and watch the Blowhole in Ensenada. In Puerto Vallarta and Mazatlan, try deep-sea fishing, go hiking, or enjoy walking along the beautiful coastline. The Mexican Riviera is a great place to enjoy diverse seafood dishes, including ceviche, shrimp cocktail, and more.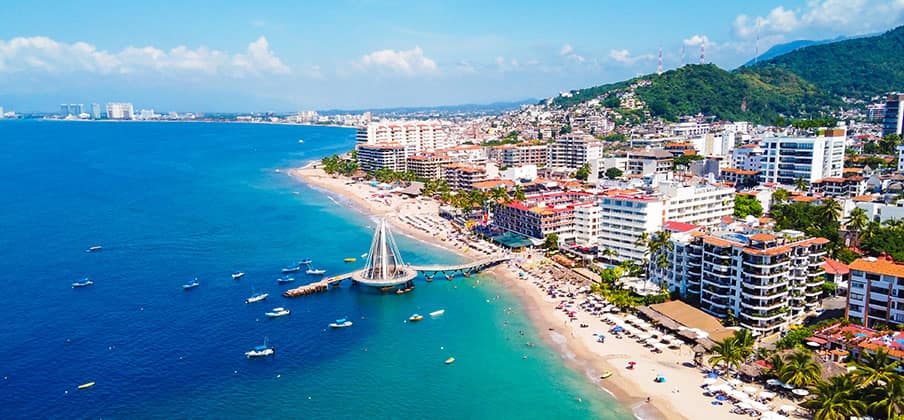 Hawaii & South Pacific Cruises
Norwegian has consistently won the best Hawaii itinerary from Porthole Magazine for at least 15 years. It is the only cruise that sails to four Hawaiian Islands in seven days—all year long! This seven-day Hawaii cruise is a round trip from Honolulu, with ports of call in Maui, Hawaii, and Kauai.
Visit historical sites such as Pearl Harbour and the National Memorial Cemetery of the Pacific. Learn how to surf, go snorkelling or diving, do some deep-sea fishing, and more.
If your schedule allows, consider a more extended cruise that starts or ends in Hawaii and includes French Polynesia. You can get a whole Polynesian experience with Hawaii and South Pacific ports such as Moorea, Papeete, Bora Bora, and Raiatea. Raiatea is where many believe the Polynesian migration began, making it the most sacred island in the South Pacific. It's also home to the largest marae, or outdoor temple, in French Polynesia.
Europe Cruises
If you prefer exploring some of the greatest cities in the world, consider a European cruise. Opt for a North Europe itinerary to world-famous cities such as Oslo, Norway; Amsterdam, Netherlands; Paris, France; and Bruges, Belgium. Explore the fairy tale canals of Bruges and Amsterdam, visit the Viking Ship Museum in Oslo, and climb to the top of the Eiffel Tower in Paris.
The other option for European cruises is a Mediterranean itinerary. Depending on which Mediterranean cruise you choose, you could visit some Greek Islands, Italy, Spain, Portugal, Israel, Turkey, Croatia, Malta, and more. Explore iconic historical sites such as Pompeii, the Roman Colosseum, Parthenon, the Leaning Tower of Pisa, Olympia, and more.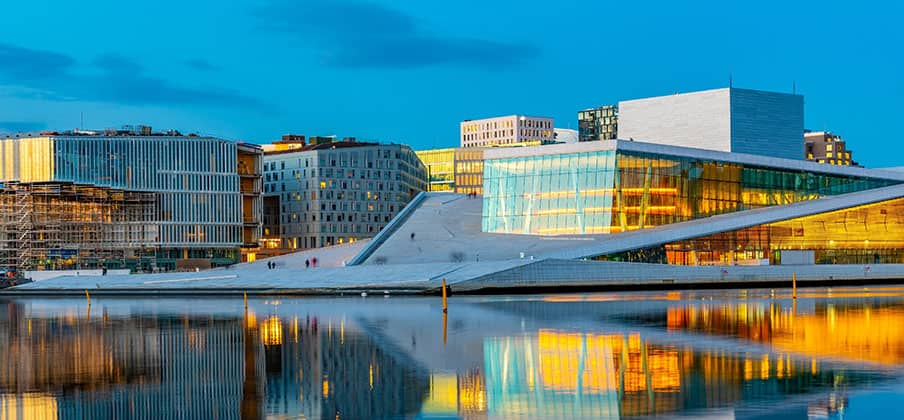 Africa Cruises
Africa is another possibility for 2022 winter cruises on Norwegian. If you're hoping to visit one or more game reserves, consider an itinerary that includes multiple ports in South Africa and https://www.ncl.com/port-of-call/cruises-to-walvis-bay">Namibia.
Perhaps you are hoping to explore some of the islands in the region. Consider a winter cruise that visits ports in the Seychelles, Mauritius, or Reunion Island. You can see the famous limestone rocks and azure waters of La Digue, hang out with lemurs in Nosy Be, and climb an active volcano, Piton de la Fournaise, in Pointe des Galets.
Asia Cruises
Visiting Asia on a Norwegian cruise is an unforgettable experience. You could have the opportunity to explore iconic Asian ports of call in Japan, China, Taiwan, and Hong Kong. Visit some Buddhist temples and Shintō shrines in Kyoto, go to Disneyland in Hong Kong or Shanghai, and experience a 360-degree view in Taipei from the observation deck Taipei 101, one of the tallest buildings in the world.
Another Asian cruise option includes Southeast Asian ports, such as Ha Long Bay in Vietnam, Bangkok in Thailand, and Singapore. Kayak at the UNESCO World Heritage Site of Ha Long Bay with its beautiful jungle-capped karst rocks. Ride one of the longest cable cars in the world in Nha Trang.
In Thailand, visit Bangkok's Temple of the Emerald Buddha and the Royal Palace, which is still used today by the royal family. End your Southeast Asia adventures in Singapore, one of the world's most fascinating city-states.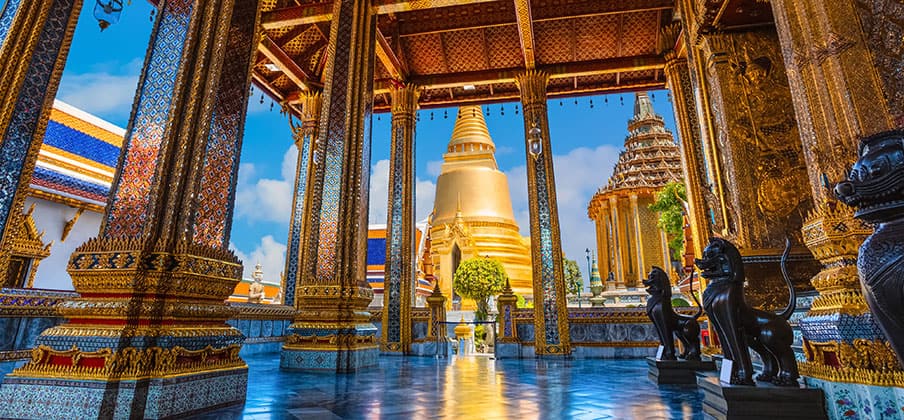 With so many fabulous cruises to take worldwide, the hardest decision you have to make is deciding which cruise to book. Sign up for emails to get the latest cruise deals and special offers delivered right to your inbox. Where are you cruising next? Tell us in the comments!