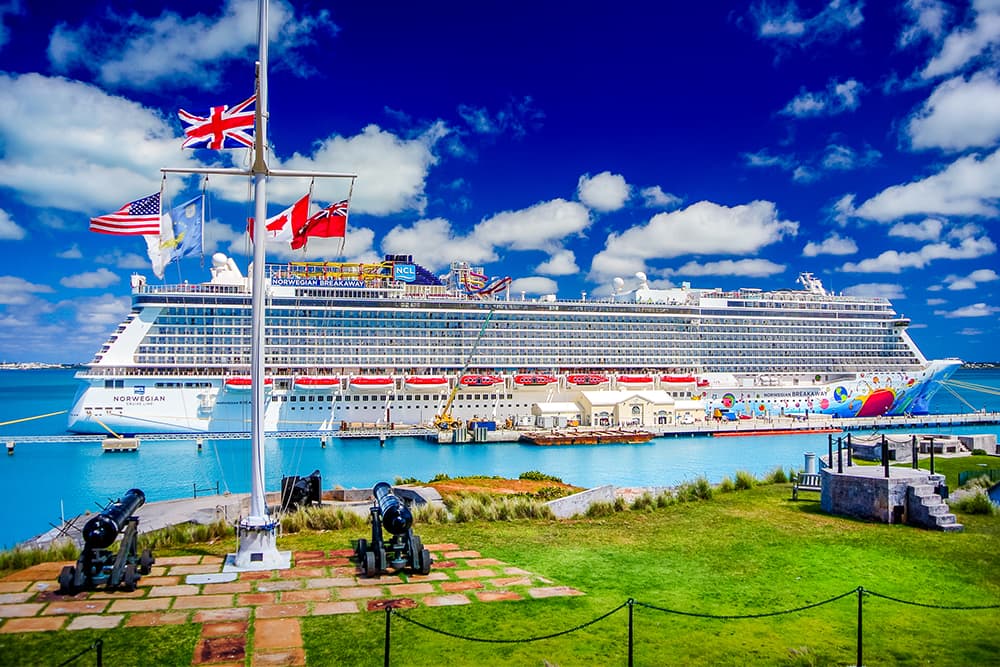 Cruising to Bermuda is an ideal vacation for East Coast residents looking for a quick beach getaway. Norwegian offers itineraries with a longer stay in Bermuda for cruisers who want an extended vacation. Choose from five- and seven-night 2023 Bermuda cruises that include at least one overnight in Bermuda. If you want to combine your time in Bermuda with other stops, consider one of Norwegian's eight-, nine-, or ten-night cruises that include a day at our private island getaway in the Bahamas, Great Stirrup Cay.
Ready to start planning? Explore all 2023 Bermuda cruises.
Norwegian's Bermuda Cruises
Norwegian's 2023 Bermuda cruises depart from either Boston or New York from January through November. All itineraries dock at Royal Naval Dockyard. Five-night itineraries include one overnight in Bermuda, while seven-night itineraries typically include two overnights, giving you even more time in this pink sand paradise. If you choose a seven-day cruise vacation from Boston, you could have three overnights in Bermuda!
Bermuda's Fun Activities
One of the best things to do in Bermuda is to relax on the stunning pink sand beaches you'll find here. Norwegian offers plenty of shore excursions to keep you busy for up to three overnights in Bermuda for those who want to see it all.
Snorkelling
If you like snorkeling, you'll have plenty of options. Consider a shipwreck snorkel trip, catamaran snorkel trips, and more. Bermuda boasts an impressive coral reef system - one of the northernmost coral reef systems in the world. With thousands of Bermuda's marine life species found right here, you'll definitely want to bring an underwater camera for this adventure.
Play a Round of Golf
Golfers can spend their time in Bermuda on the golf course. The Turtle Hill Golf Course at Fairmont's Southampton Princess features an 18-hole, par-3 course, complete with incredible views of the Atlantic Ocean. Expect dramatic elevation changes and some challenging coastal winds. You'll need to thoroughly think through your club choices and have plenty of patience on this course as you navigate two water hazards and endless bunkers.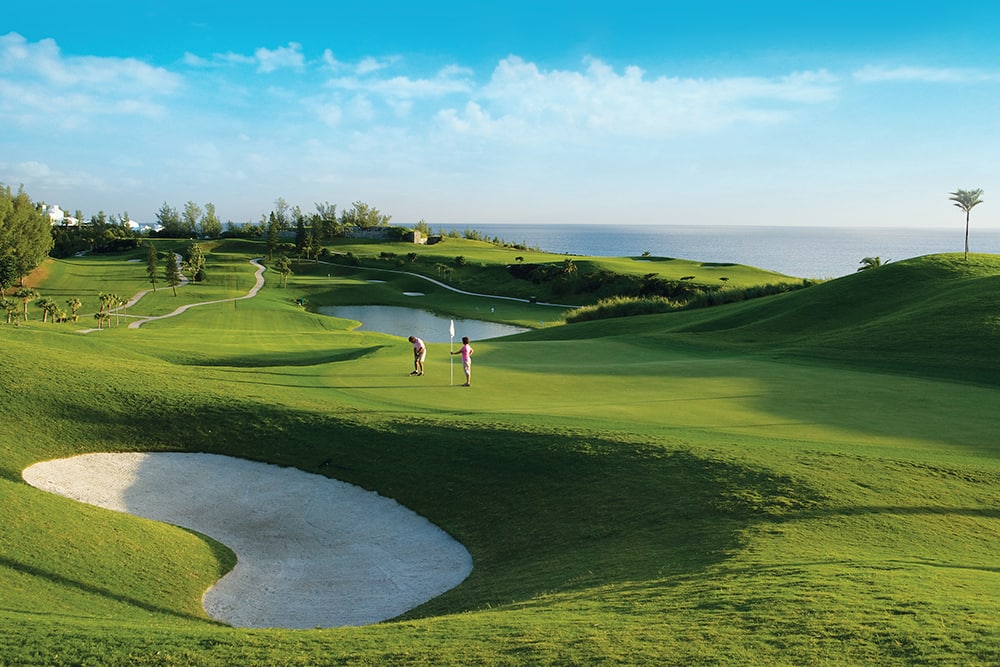 Dive Into the Bermuda Triangle
Certified divers can book a two-tank dive in the world-famous Bermuda Triangle. Bermuda's extensive coral reef system has around 350 shallow wrecks. This area is a divers' paradise with extended bottom times and short boat trips.
Are you wanting to dive but are not a certified diver? Consider a Discover SCUBA course that will provide you with some book theory and skills practice. Then, you'll get in the water with an instructor to do a short and shallow dive.
Check Out Famous Homes on a Boat Tour
One of the best tours in Bermuda takes you around the island's famous homes. You will pass by homes owned by actors Michael Douglas and Catherine Zeta-Jones, playwright Eugene O'Neal, and many other celebrities. Another highlight of this trip is the Gibbs Hill Lighthouse, believed to be one of the world's oldest cast-iron lighthouses.
Enjoy Underwater Views on a Glass-Bottom Boat
Do you want to check out what's down below without getting wet? Book a sightseeing tour on a glass-bottom boat! You'll get educational information about Bermuda's beautiful landscapes while checking out the fish and coral below. Once you leave the reef, the boat will stop at the shallow seagrass beds, where you might spot a turtle or two!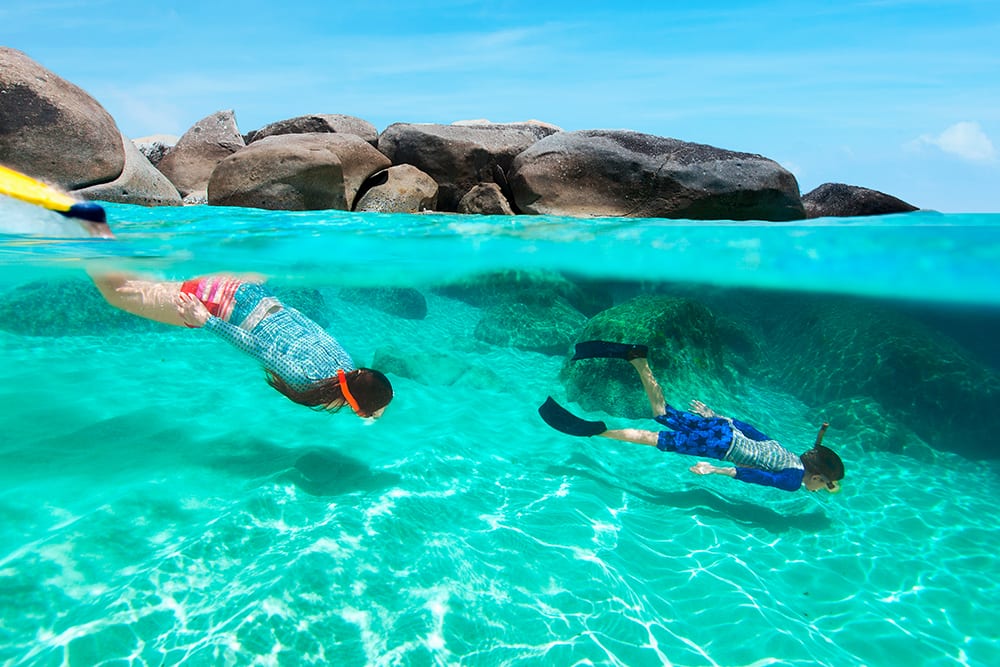 Go on a Sunset Rum Tour
Can you say you've been to Bermuda if you haven't tried a Dark 'n Stormy made with Gosling's Rum? If you enjoy some adult cocktails and want to know more about this famous rum, book a sunset rum cruise. You'll get the backstory of Gosling's rum and some history about Bermuda. Then, you'll get to watch the masters at work showing you how to prepare a Dark 'n Stormy and the secrets of the Bermuda Rum Swizzle. Before you disembark, you have the opportunity to take home some Gosling's Rum at duty-free prices.
Visit an Underwater Cave
With the Caves and Waves excursion, you'll tender over to St. George's Island. Then, take a scenic drive to Crystal Caves. A teenager looking to retrieve his cricket ball from a hole discovered the stunning caves in 1907. Tour attendees will see white stalactites and a crystal clear lake. You will have to walk along a pontoon boardwalk for a portion of the tour. This platform allows guests to see the underwater geological formations.
After you finish at Crystal Caves, the tour takes you to Clearwater Beach & Cooper's Island Reserve. Here you'll find a secluded and undeveloped bit of land with six interconnected beaches. Spend the rest of the time relaxing here on the beach or swimming in the shallow, clear waters.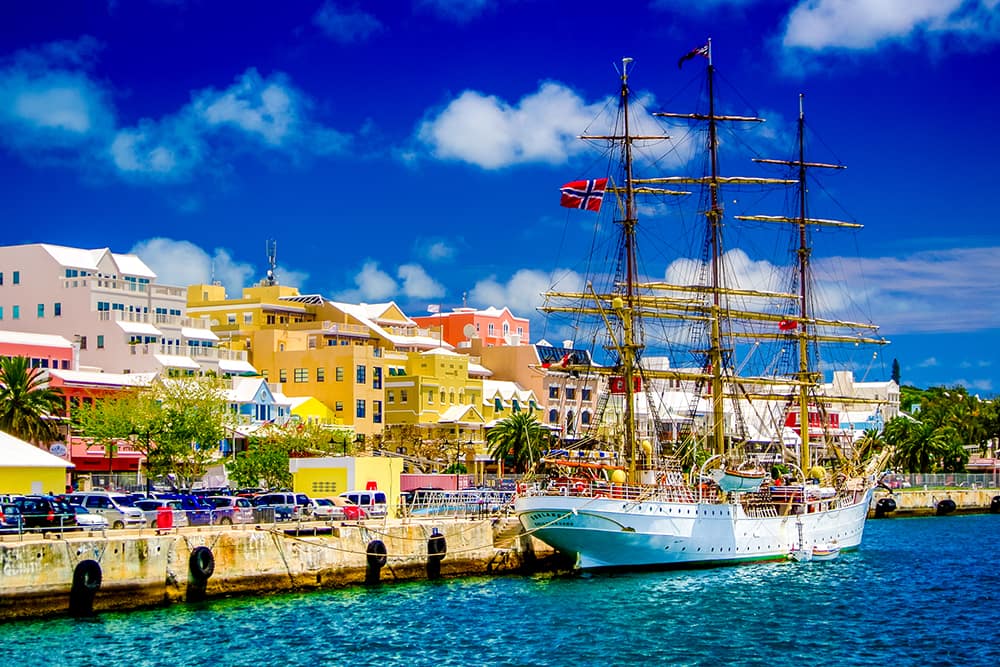 Explore Hamilton
If you want to do some city exploring and perhaps pick up some souvenirs, consider a tour to Hamilton. You'll take a boat ride to Hamilton, where you will have several options upon disembarking. Wander around on your own, take a walking tour, or visit the Bermuda Underwater Exploration Institute. At the museum, you'll find exhibits about every aspect of local marine life. Learn about bioluminescent creatures, see a collection of over a thousand seashells, and view Bermuda's volcanic formation.
Are you still deciding which 2023 Bermuda cruise vacation is right for you? Be sure to sign up for Norwegian's cruise deals to get the latest specials and offers delivered right to your inbox.