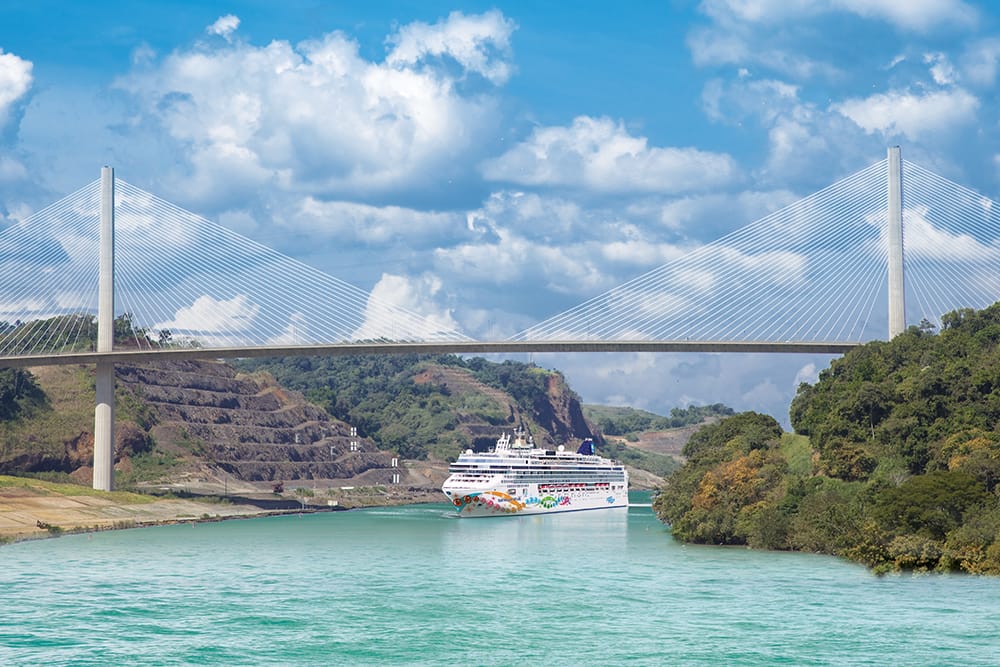 There's no better way to experience the Panama Canal than on a cruise vacation. With Norwegian, you can traverse the 40-mile canal in style aboard one of our award-winning ships. Book your 2023 Panama Canal cruise and learn why CruiseCritic has named Norwegian as the Best Cruise Line in Panama and Central America.
For 2023, choose from sailings in January through April and October through December departing from seven different cruise ports including:
Ready to start planning? Explore all Panama Canal cruises.
Partial Transit vs. Full Transit
With a Panama Canal cruise, you can choose a full or partial transit itinerary. Partial transit cruises tend to be shorter in some cases and are usually round-trip journeys. With a full-transit cruise, you will start and end your cruise in different ports with a full transit cruise.
For many travellers, cruising the Panama Canal is a bucket list trip. Consider a full transit Panama Canal cruise if this is something you've always wanted to experience.
2023 Panama Canal Cruise Ports
You could experience two distinct regions on a Panama Canal cruise - Pacific Ocean and the Caribbean Sea ports. If you choose a full transit cruise, you will experience ports on both the Caribbean Sea and the Pacific Ocean.
Puntarenas (Puerto Caldera), Costa Rica
Puntarenas (Puerto Caldera) is one of the most picturesque parts of Costa Rica, home to plenty of wildlife, stunning beaches, and the Carara National Park. Nature lovers should consider a visit to the park. Here, they can walk among ancestral trees while watching for crocodiles and over 400 species of birds, including scarlet macaws.
Recommended excursions include visiting the Sloth Sanctuary and Wildlife Rescue Centre, the world's only animal sanctuary devoted to sloths. Or, head to the La Paz Waterfall Gardens, where you might see capuchin monkeys, rainbow-billed toucans, blue morpho butterflies, and two-toed sloths.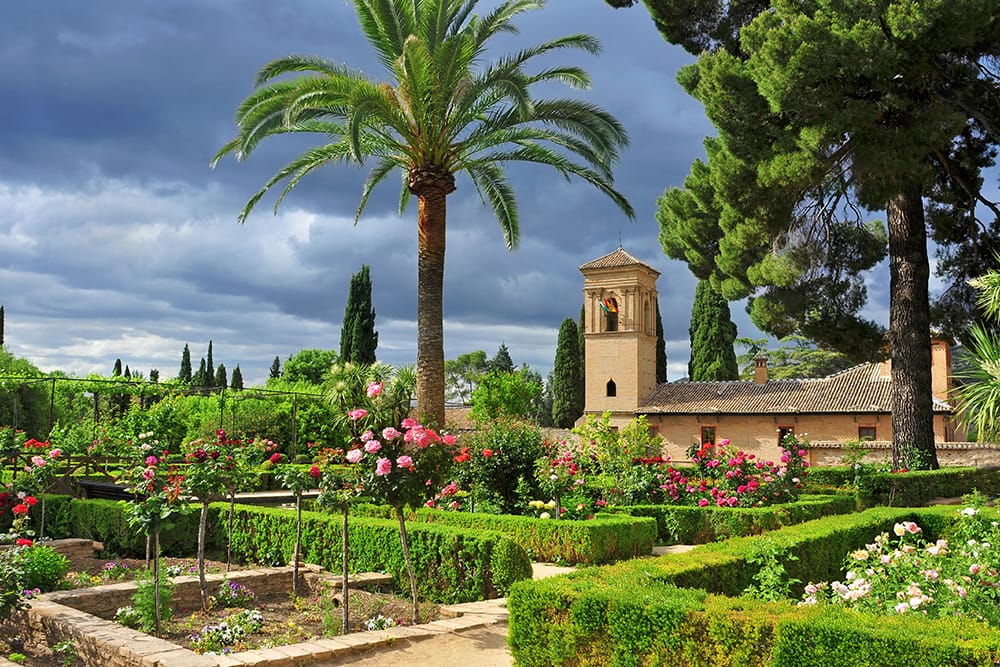 San Juan del Sur, Nicaragua
Another desirable Pacific Coast port is San Juan Del Sur. This Nicaraguan coastal paradise is a popular holiday destination for locals. Surfers are also drawn to the beaches in San Juan del Sur because of their world-class waves. If you're not into surfing, you will still find plenty of physical outdoor activities to keep you burning calories. For one, consider the Mombacho volcano hike. You will hike through the diverse cloud forest along the crater's rim. Following the hike, visit the colonial city of Granada, founded by Spanish conquistadors in 1524.
If you want to try local cuisine, order Nacatamal. Nacatamal has dough made from ground corn and butter and is filled with savory foods. It's then wrapped in plantain leaves and boiled.
Puerto Quetzal, Guatemala
Puerto Quetzal is a port city built in 1984 to help connect other cities. This port is a great stop for travellers wanting to visit other nearby attractions like Antigua. Antigua is a UNESCO World Heritage Site founded by Spanish conquistadors in the 16th century.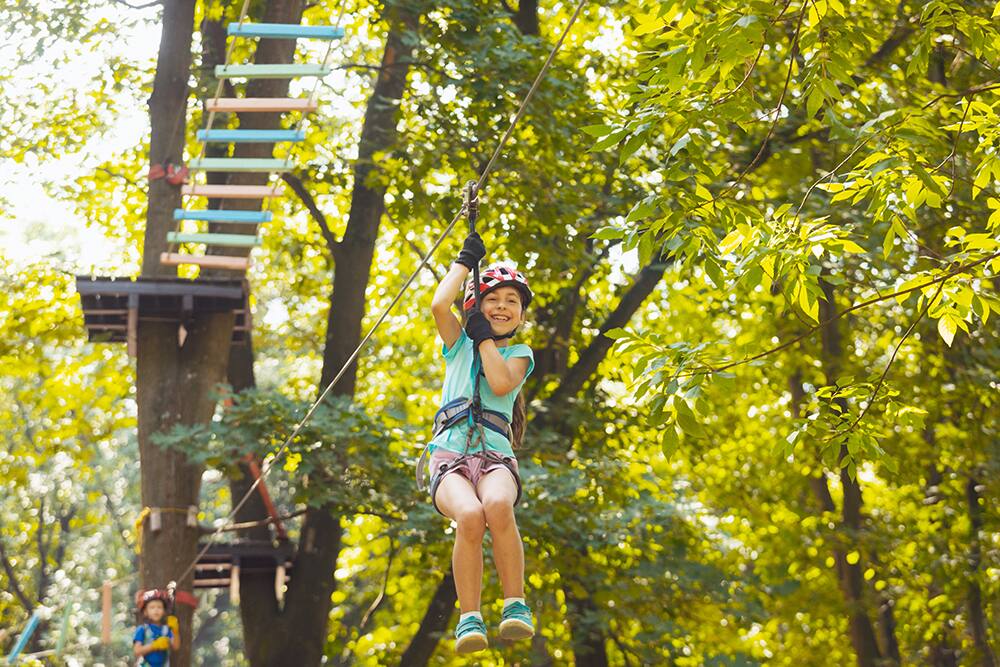 Cabo San Lucas, Mexico
Located at the tip of the Baja Peninsula, Cabo San Lucas is renowned for its world-class deep-sea fishing. Notable landmarks include the arch, El Arco. If you're in Cabo San Lucas during winter, keep watch for whales as they migrate from Alaska.
Book a snorkelling or two-tank diving adventure to check out the local marine life. If you prefer land-based adventures, choose from zip lining, Jeep safaris, 4x4 off-roading, and more. Book a sportfishing tour to see what Cabo San Lucas sportfishing is all about and see whether you can land some fish.
Cabo also has a reputation as quite the party destination. If you want a fun place to let loose and have a few drinks, head to Cabo Wabo. This club is probably the most famous one in the area, partly because rocker Sammy Hagar owns it.
Potential Caribbean Ports
If you choose a cruise that includes some days in the Caribbean, you could visit several of the following ports:
Puerto Limon, Costa Rica
Puerto Limon is a popular destination for eco-tourists with its abundant rainforests, unique geography, and neo-tropical climate. It's considered one of the world's most naturally diverse biospheres. Cruise passengers can visit plenty of national parks and reserves while on a Panama Canal cruise.
Consider booking an excursion to Veragua Rainforest and Tortuguero Canals. Ride a gondola up the 3,400-acre Veragua Rainforest mountain, then go on a cruise of the Tortuguero Canals. A more adrenaline-pumping adventure is white water rafting on the Reventazon River.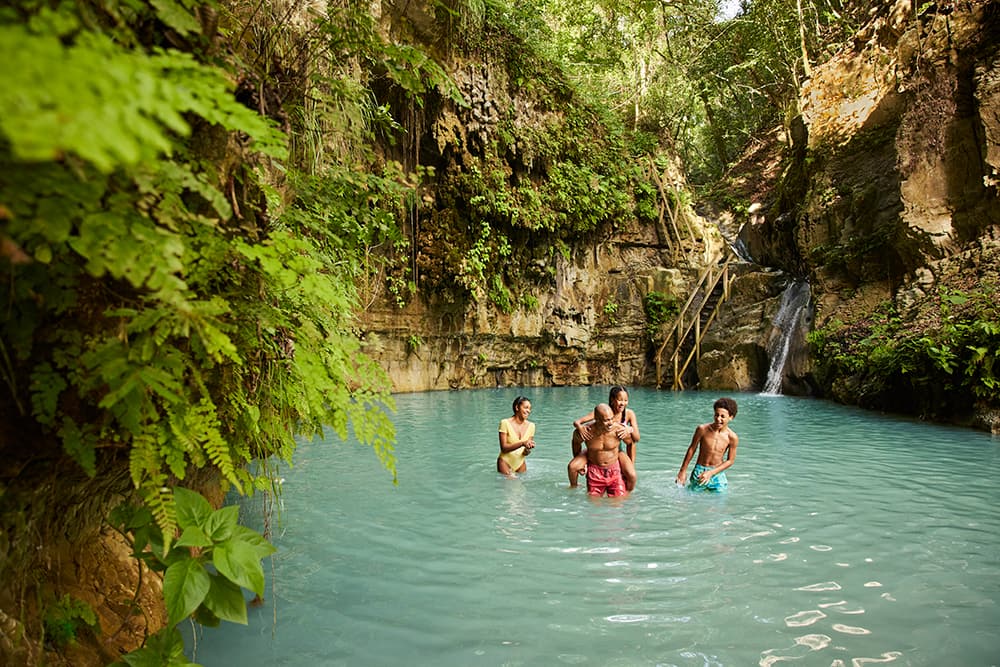 Cartagena, Colombia
Cartagena is a stunning walled city filled with exciting history, including a turbulent past with pirates and conquistadors.
Consider the magnificent Cartagena excursion to see some of the best landmarks. Start with a stop at San Felipe de Barajas, where you can enjoy panoramic views back down to the old walled city. Next, you'll head to Las Bovedas Artisan Centre, which once served as dungeons. You can wander through the narrow streets where you will find Inquisition Palace. The palace was established in 1610 to punish anyone who committed a crime against the Catholic Church. Finish with the San Pedro Claver cloister, monastery, and the Navy Museum.
Are you still in the planning stages for a 2023 Panama Canal cruise? If so, be sure to sign up for Norwegian's cruise deals. You will get the latest offers and specials delivered right to your inbox. Then, you know you're getting the best deal when you're ready to book.