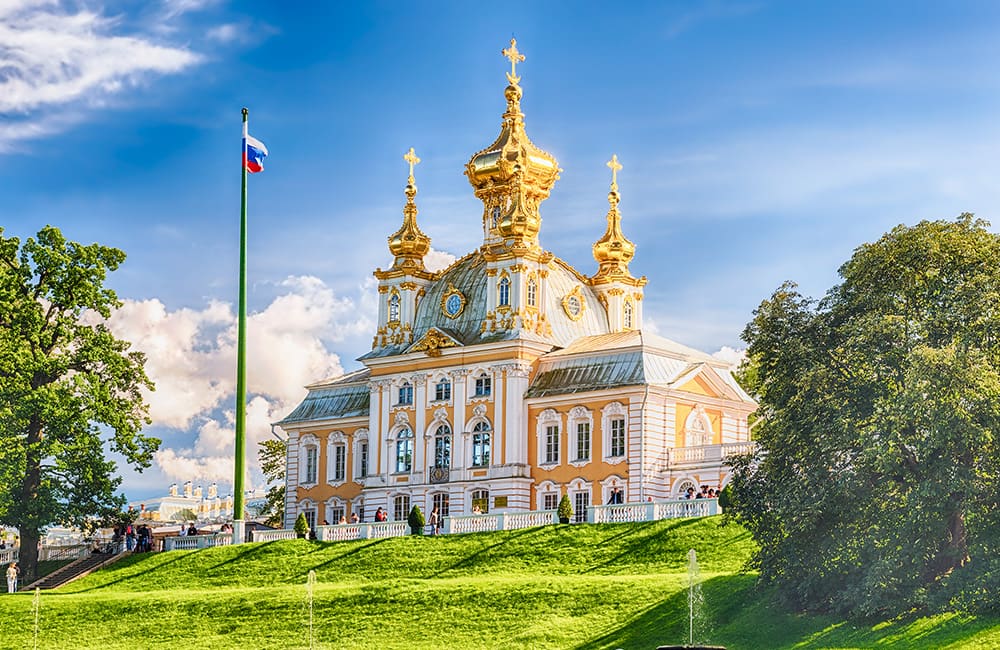 Have you been longing to travel to the same regions once explored by the Vikings? Now you can witness the beauty and culture that makes up the northernmost region of Europe with a Norwegian Cruise Line Baltic cruise. Step aboard your breathtaking cruise ship, unpack once and settle in for the Northern Europe cruise of a lifetime.
Countries often visited on a Baltic cruise, such as Denmark, Sweden, Norway, Finland, Russia, and Iceland, offer unique cultures, history, cuisine, and artwork you won't find anywhere else in the world!
With Norwegian's nine to fifteen day Baltic Cruise options, you'll have plenty of cruise itineraries to pick. All you need to do to witness this beautiful region of the world in person is choose your cruise ship, departure port, and of course, some unforgettable shore excursions. With many options to choose from, let Norwegian help you decide which Baltic cruise is right for you:
Select From Two Cruising Departure Options
Kick-off your Norwegian Baltic cruise by leaving from your chosen port, either Copenhagen or Amsterdam. Cruising directly from Copenhagen is an ideal choice if you want to spend additional time in what is known as the capital of the "happiest place on Earth." While there, you can also visit the famed Tivoli Gardens, which is comprised of an amusement park, unique architecture, and lush gardens. Baltic cruises that depart from this port of call typically visit Berlin, St. Petersburg, Helsinki, Stockholm, Tallinn, and more.
If you prefer to depart from another port for your Baltic cruise, then an Amsterdam itinerary may be right for you. The capital of the Netherlands, Amsterdam is known for its modern art, Van Gogh Museum, elaborate canal systems, the Anne Frank House, and stunning architecture. When leaving for your Baltic cruise from this destination, you can expect to sail to some of the following ports of call: Berlin, Gdynia, Riga, Copenhagen, Oslo, Stockholm, and Klaipeda.
Choose From Three Incredible Cruise Ships
Not only will you be entertained, mesmerized, and engaged onshore in your ports of call, but you will experience all of that and more when you are onboard the Norwegian cruise ship of your choice. Currently, there are three spectacular vessels that travel to this region of the world. Choose your ultimate cruise ship depending on the needs of you and your travel companions:
Norwegian Breakaway – Named Best Cruise Ship for Families by USA Today, you'll find something for everyone when you step onboard Norwegian Breakaway. This majestic vessel was just refurbished in 2018 and offers tasteful décor and ambiance, an abundance of restaurants and bars, and a world-class spa for its 3,963 guests.
Enjoy over 25 different dining options as you explore The Waterfront, a quarter-mile outside seafront that will appeal to all of your senses. Adults can enjoy comedy shows, a sing-along at Howl at the Moon, or Broadway performances at night, and children and teens can explore waterslides, the rock wall, and more at the Aqua Park.
Norwegian Escape– Whether you are on a romantic getaway with your significant other or on a group cruise with the entire family, you'll have plenty of things to do and room to explore onboard Norwegian Escape. Foodies love the fact that there are more than two dozen dining options featuring food from around the world. Plus, with 14 bars and lounges, and The Waterfront, there is no shortage of places to find your new favorite drink.
At night, enjoy some laughs at Headliners Comedy Club or enjoy the Tony-Award winning musical, After Midnight. At-sea days are the perfect time to explore the Aqua Park, Sports Complex, or state of the art casinos. With literally something for everyone, you'll find plenty of ways to escape and relax on your Baltic cruise.
Norwegian Getaway – If you are looking for a grand vessel packed with the best of Norwegian's amenities, you won't have to look further than Norwegian Getaway. Imagine enjoying five different water slides, 28 dining options, and a three-level Sports Complex. At night, take in some of the best Broadway performances at sea with hits like Burn the Floor and Million Dollar Quartet.
The Aqua Park is the perfect place for children to expend their energy during the day, and at night, you and your significant other can enjoy a comedy show or dance the night away at a variety of lounges. Then, rest and rejuvenate at the world-class Mandara Spa, or try your luck in this cruise ship's award-winning casino.
Once you find your ideal cruising vessel, you can settle in and decide which shore excursions you will want to reserve. Take a tour of the most popular spots in St. Petersburg, Russia, visit Viking museums and attractions in Stockholm, and explore the Presidential Palace and purchase handcrafts in the Market Square in Helsinki. With countless shore excursions to choose from, you'll have no trouble experiencing the Baltic region like a local.
In addition to all of these incredible options, only Norwegian offers you freestyle cruising at its finest. This means you can plan your days, meals, and activities to your schedule. Whether you want to dress up or dress down, eat at a specialty restaurant or enjoy room service for a romantic night in, you have the freedom to spend your Baltic cruise the way you want to.
Not sure which Norwegian Baltic cruise is right for you? Learn more about Norwegian's cruise ships or upcoming deals such as Free at Sea and Norwegian's Sail Away Rates by signing up here for our emails. Get ready to enjoy medieval towns with cobblestone streets, experience the landscapes once explored by the Vikings, and take in breathtaking palaces, museums, and architecture when you set sail on a Norwegian Baltic cruise!