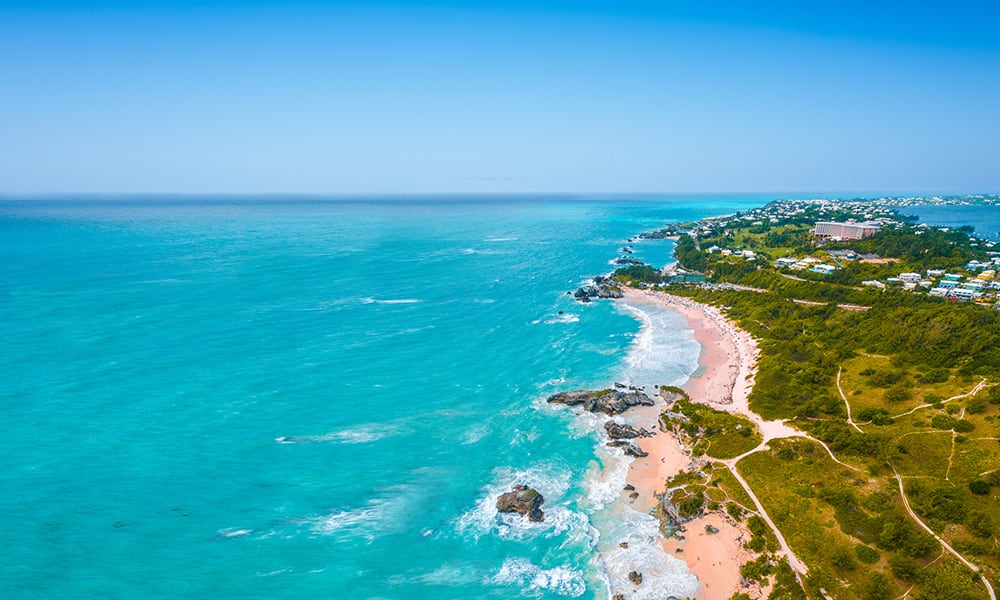 Bermuda is easily reached from the East Coast of the United States, making it an ideal tropical getaway for travelers looking for a short cruise vacation. Norwegian Cruise Line offers a number of Bermuda cruises, including four- and five-night itineraries. If you are considering a Bermuda cruise, learn everything you need to know about Norwegian's Bermuda short cruises.
Departure Ports for Bermuda Cruises
Norwegian offers Bermuda cruises that depart from Boston, Massachusetts, and New York, New York. Boston is great for cruise passengers located in the New England area, especially since Bermuda itineraries are available all year long. If you prefer to combine a Bermuda cruise with a getaway to one of the world's greatest cities, opt for an itinerary that departs from New York City instead.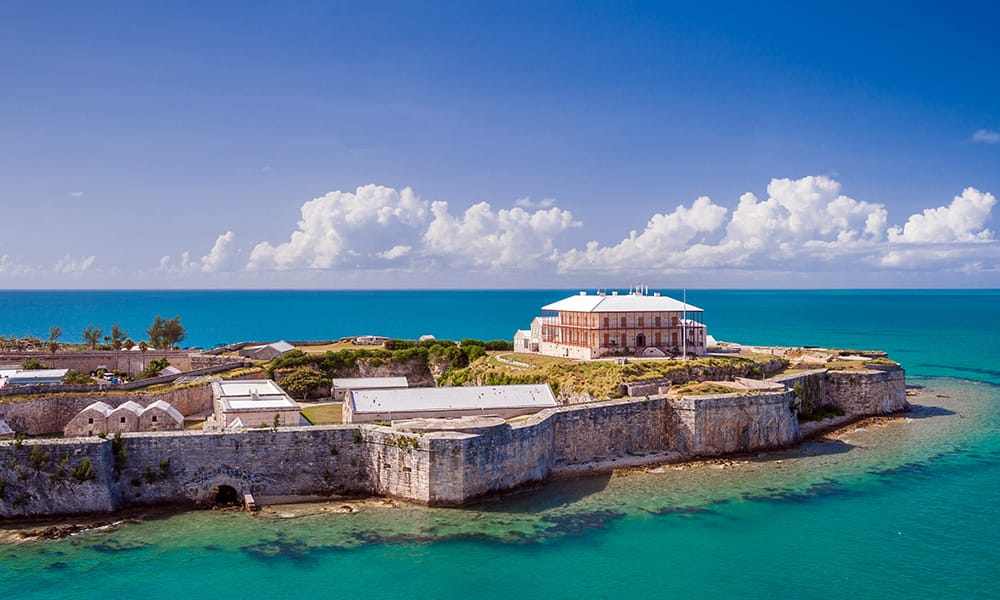 Where Do Cruises Stop in Bermuda?
All Bermuda cruises stop in one port, the Royal Naval Dockyard. However, don't think that because you don't visit multiple ports in Bermuda that you will lack things to see and do.
Royal Naval Dockyard is located at the tip of Bermuda's West End. You'll find pristine beaches, shopping, a crafts market, and attractions such as a maritime museum. Horseshoe Bay, located nearby and accessible from the port, is consistently rated as one of the most beautiful beaches in the world.
What to Know About Travel to Bermuda
If you haven't taken a cruise to Bermuda before, you may have some questions. English is spoken in Bermuda, and the local currency is the Bermudian Dollar (BMD). U.S. dollars and credit cards are widely accepted on the island.
Bermuda is named after Spanish Capt. Juan de Bermudez, who first located the island. It also has a rich history, over 150 years in fact, as a bastion of the British Royal Naval in the Western Atlantic.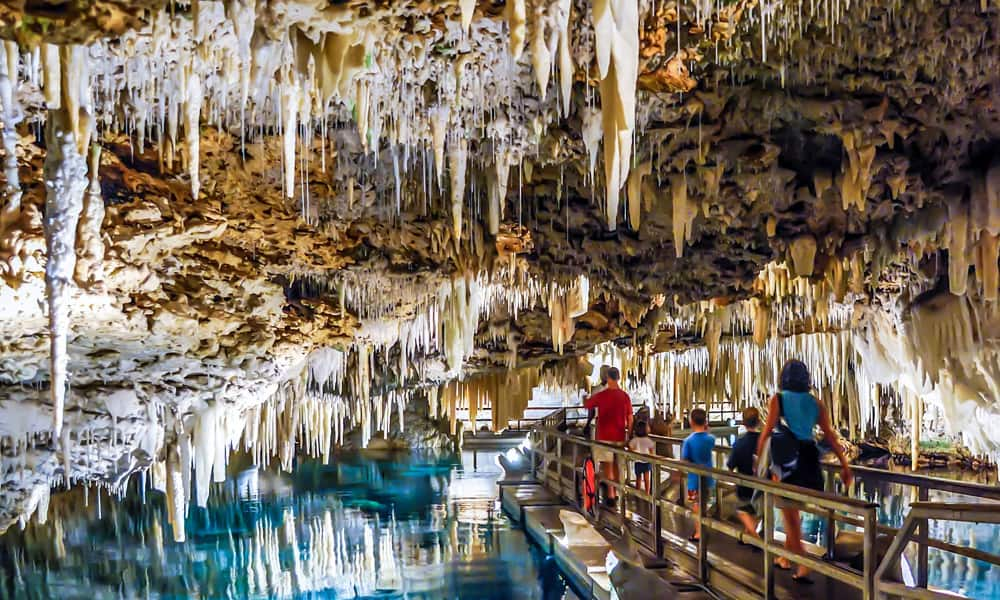 What to See and Do in Bermuda
No matter whether you want to relax on the beach, spend a day shopping, or explore Bermuda's sights, you won't find a shortage of things to see and do. In many cases, you only have one full day in port, so it's important to plan your day ahead.
Some of the most popular excursions and things to do in Bermuda include the following:
Snorkel Safari: Depart in a RIB, a Rigid Inflatable Boat, several miles offshore where you can snorkel in crystal-clear waters and spot marine life such as green and hawksbill turtles.
Catamaran Snorkel: If you prefer sailing on a catamaran, you can book an excursion to visit Great Sound where you will snorkel in a shallow bay. This luxury catamaran is a 77-foot boat that was custom built in South Africa and features a spacious deck and an alfresco bar.
Hamilton Shopping and Sightseeing: Spend your day exploring the capital by going shopping, visiting the Bermuda Underwater Exploration Institute, and more.
Sunset Sail: For overnight itineraries, consider a sunset sail that will take you to one of the island's best sunset spots.
E-Bike Ride: Hop on an electric bike and visit the UNESCO World Heritage Site of Cooper's Island Nature Reserve, a 12-acre reserve that was once occupied by the U.S. military and a NASA space tracking station.
Crystal Caves: Crystal Caves is full of eerie formations and geological wonders. After exploring the caves, you can spend your afternoon on a series of idyllic beaches.
Bermuda Island Drive: If you want to see the whole island, consider a Bermuda Island drive that takes you along the entire length of Bermuda.
Famous Homes Cruise: Many famous people have homes in Bermuda, including Michael Douglas and Catherine Zeta-Jones. You'll also see historical sites such as the place where John Lennon spent his last summer and important Bermuda landmarks such as Gibbs Hill Lighthouse.
Bermuda Triangle Cruise: For cruises with an overnight in Bermuda, consider an evening cruise to the Bermuda Triangle. You'll be traveling on a glass-bottomed boat and underwater lights will illuminate the sights below.
Ships that Sail to Bermuda
Several Norwegian ships sail to Bermuda. If you want to plan your trip based on your favorite ship, below are the ones that regularly sail to Bermuda:
Short Bermuda Cruises
Are you trying to decide upon a Norwegian Bermuda itinerary? Consider these four- and five-day Bermuda cruises, that will whisk you away to paradise in just a few days:
Four-day Bermuda cruise from Boston with one day in Bermuda and two days at sea.
Four-day Bermuda cruise from New York with one day in Bermuda and two days at sea.
Five-day Bermuda cruise from Boston with an overnight in Bermuda and two days at sea.
Five-day Bermuda cruise from New York with an overnight in Bermuda and two days at sea.
Haven't decided on which Bermuda cruise to book yet? Be sure to sign up with your email to have Norwegian cruise deals delivered straight to your inbox.