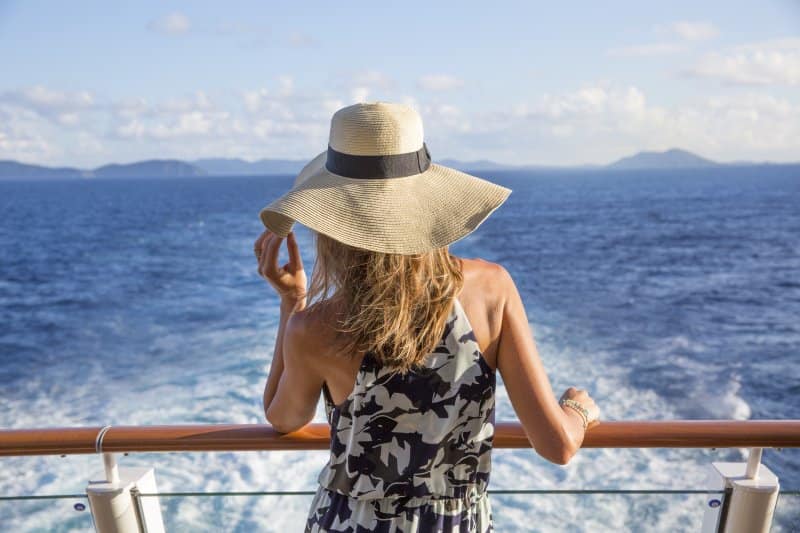 Do you want to travel the world on your own terms? Do you love making your own vacation choices? Are you an adventurous world traveller who doesn't wait for others to experience what the world has to offer? If so, then solo cruising is for you. Travelling solo and cruise vacations go hand in hand. Cruising offers much for solo travellers. You get the freedom to do what you want. Plus, you'll discover plenty of chances to meet and mingle with other cruise guests.
A cruise makes it easy to travel alone. You can have your alone time and spend time meeting other cruise guests, too. From group excursions to cruise-sponsored single cruise events, you'll get the opportunities to encounter interesting individuals during a cruise. Experience some of the best ways you can engage with other solo travelers on a cruise ship.
1. Explore Cruise Ports with a Group
Shore excursions are a great way to meet people during a cruise. If you enjoy adventure, take a River Tubing Safari excursion in Jamaica and meet other cruisers who also love a bit of action. Maybe learning about the ancient secrets of the Mayan culture is more your style. No matter what you enjoy, you will find an excursion to suit your tastes. Plus, you'll also have the chance to meet other cruise guests who have shared similar interests.
2. Participate in Onboard Activities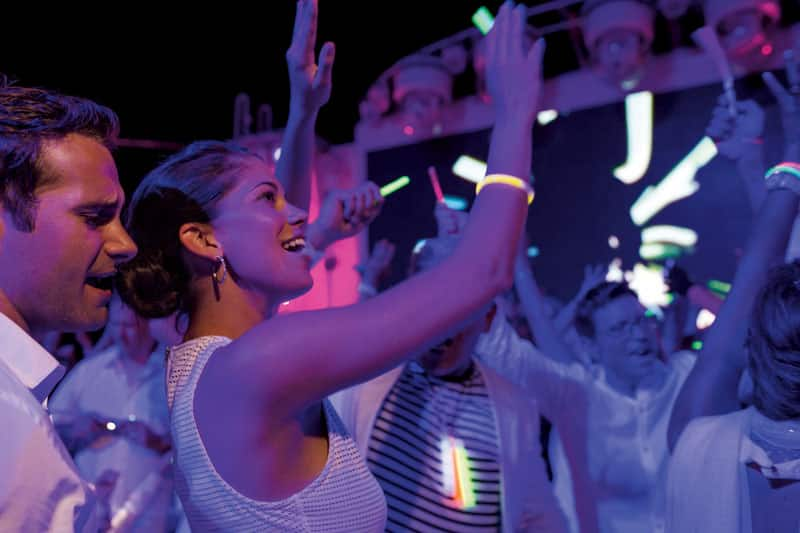 The number of activities available on board a Norwegian Cruise Line vacation is astonishing. Read your Freestyle Daily to learn about what's happening on deck and get involved to enjoy a variety of enriching things to do with fellow cruise guests. Dance the night away with new friends at late-night deck parties. Listen to live music alongside your fellow cruise guests. Play against your new friends in the high-energy game show "Deal or No Deal." Laugh the night away at Headliners Comedy Club. You'll be surprised at how much fun you can have on board.
3. Go to the Bars and Lounges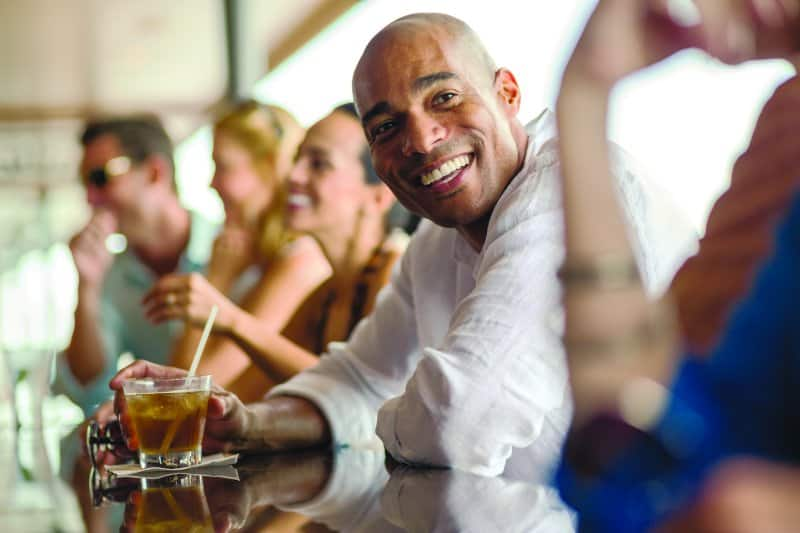 Bars and lounges are great places to meet other cruise guests. You'll always discover plenty of people and great music at the bars. Offered on select Norwegian Cruise Line experiences, Howl at the Moon offers sing-along fun. Join fellow cruise guests as you sing along to some of the best party hits and dance anthems of all time.
If you are a blues fan, check out Fat Cats Jazz & Blues Club. This club offers the ideal ambiance for meeting fellow jazz lovers. Chill out in the Skyy® Vodka Ice Bar. Modeled after world-famous ice hotels in Scandinavia, this bar is kept at a chilly 17 degrees Fahrenheit. The seats, walls, and the bars are all made of ice. You'll have something to talk about with other cruise guests when you sip on an ice wine.
4. Book the Right Cabin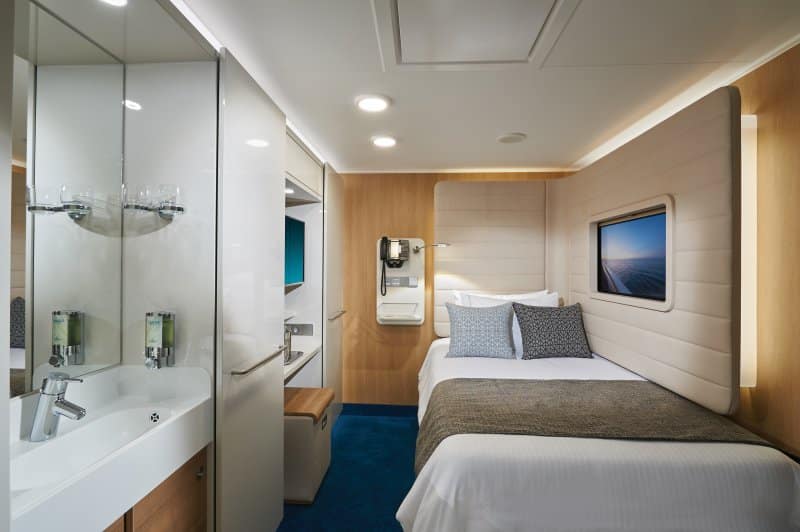 Voted Best Cruise Line for Solo Travelers, Norwegian Cruise Line welcomes solo cruisers. Solo travelers can find a variety of studio cabins. The studio cabins on board select Norwegian Cruise Line ships provide access to a particular area of the ship geared toward other single travelers. Called the Studio Lounge, this private shared area is a great place to meet other cruise guests who are traveling solo. You can watch TV on the big-screen TV, have a drink, and do more activities with other solo travelers. The studio cabins are the ideal choice for solo cruise guests.
5. Get Fit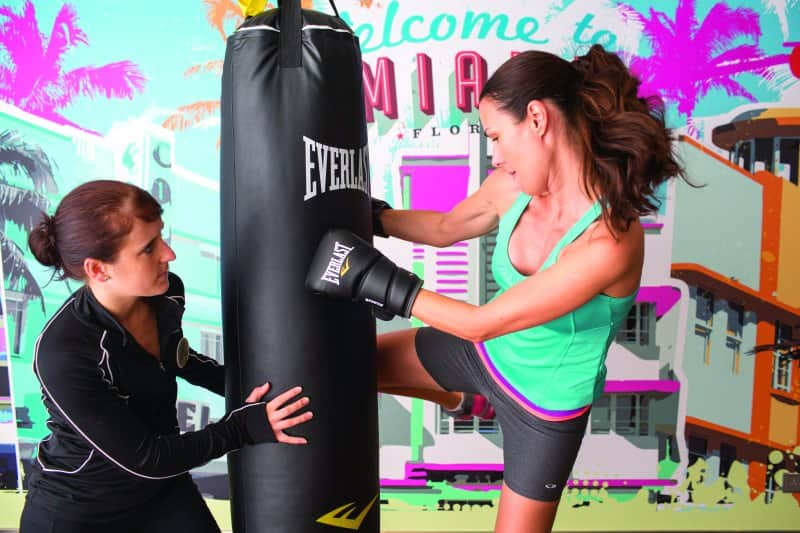 Getting fit can be a great way to meet other solo travelers. Why not join a friendly game of basketball or soccer with fellow singles cruise guests? You could also try booking a group fitness class, such as the RYDE class, which is available on certain Norwegian Cruise Line cruise ships. This indoor cycling class challenges both the mind and the body.
Norwegian Fight Klub is an ideal group fitness setting for anyone who loves boxing. This high-intensity class will teach you how to jab, punch, and perform more moves. The best part is that both of the above classes take place in a group setting. Group fitness classes offer a great way to meet new friends and get fit at the same time.
6. Try Something New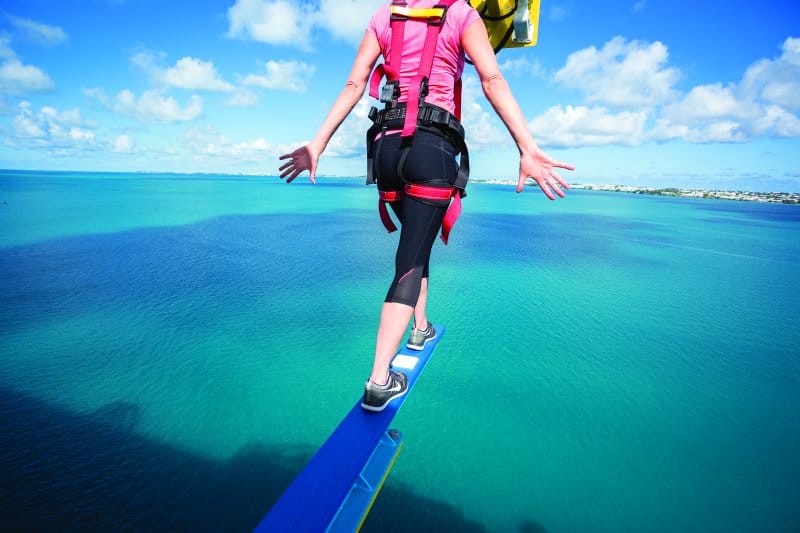 Try one of the many thrill activities on a Norwegian Cruise Line cruise ship. Make new friends while you do something fun and challenging as a group. On select Norwegian Cruise Line ships, you can walk The Plank. Experience a thrill as you balance on a plank high above the sea. Talk with other cruise guests who have also gathered up the nerve to walk The Plank.
Maybe you want to try the rock climbing wall? You'll get the chance to rappel more than 20 feet above the deck of the ship. You'll experience a bird's-eye view of the ship when you do, plus you'll have something to talk about with new friends whom you meet on board. If bowling is your idea of fun, check out the bowling alley on the Norwegian Pearl and Epic. The atmosphere is fun and full of energy.
No matter what you enjoy doing, you'll find plenty of activities to experience on board a Norwegian Cruise Line excursion. Plus, you'll have plenty of opportunities to meet new cruise guests from all over the world. The best part is that you can enjoy discounts for sailing solo on Norwegian Cruise Line. Discounted cruise fares for solo travelers are available on select trips. The single supplement is less than half of the regular cruise fare. Browse discounted cruises from Norwegian Cruise Line today to find the best deals for solo travelers.
Have you cruised alone? What are some of your top tips for making friends on board?