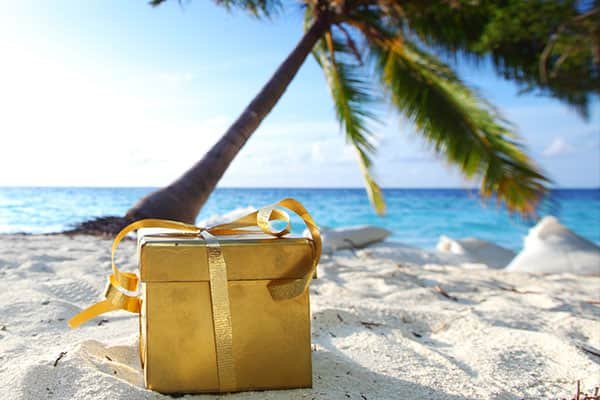 If you're taking a holiday cruise this year, then you're about to receive the most celebratory gift of all. But if you're like me, then you might ask, Why stop there? Just because you're reduced to a few suitcases doesn't mean you have to forego the seasonal tradition of exchanging shiny, wrapped presents.
Surely you've heard that the best things come in small packages, so maybe you were already thinking of squeezing a few jewelry boxes or gift cards into your bags to exchange with your family. But rather than bring your gifts to your cruise, turn it around and bring your cruise into every gift of the season! Here are a few suggestions for creative cruise presents to make the most memorable holiday celebrations at sea:
Baubles, Bangles, and Beads:
Instead of shopping at home for that perfect watch, ring, or earrings, take advantage of Norwegian's onboard duty-free shopping. And make the most of your surprise: Try some experimental window-shopping, and then return on the sly to purchase that very thing your partner was admiring. The most sentimental gifts are the ones we associate with special occasions.
To ensure the surprise element, you can have the gift shop hold your selection until the last minute. No need to worry about hiding gifts in your cabin, and you'll never have to contend with holiday shopping traffic!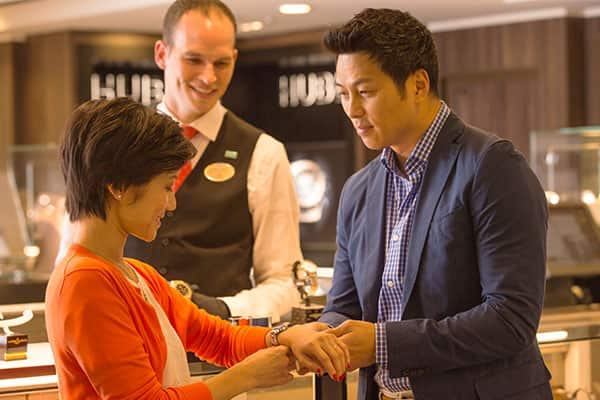 Mandara Spa
If you really want to make a special someone swoon for the holidays, Norwegian's Mandara Spa offers gift certificates. Treat your loved one to the ultimate pampering with a special bodywork treatment such as a hot stone massage or, a full-on Thermal Suite Package. Imagine hot tubs, heated steam rooms, bubbling pools, cascading waterfalls, and tropical showers. Ahhh…it's the ultimate replacement for sitting at home by a fire.
High Art
If you truly want to give your loved one a cruise memory to remember forever, look no further than Norwegian's art gallery. A special painting from your ship is something to forever admire at home, and easier than you think to take home. Norwegian offers specialty-shipping services for its passengers.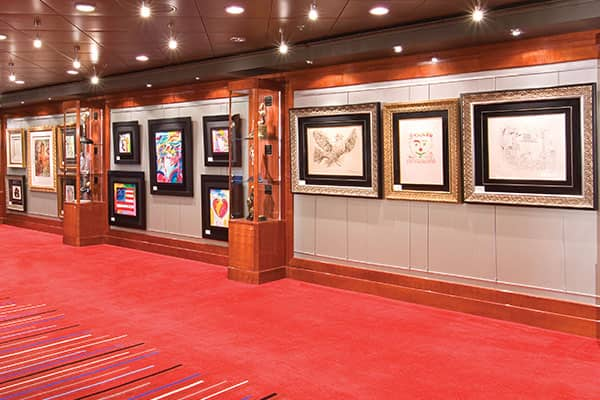 Casino Royale
For A New Year's Celebration, the Players Club at Sea is the perfect surprise package. Play the casino and win reward points towards Norwegian's specialty restaurants, spa treatments, and more. The winnings may come in handy for even more gift giving throughout your cruise!
Broadway Calibre Entertainment
While friends and family at home may be hunkering down in front of a holiday movie, here's your chance to present the gift of tickets to the most festive live entertainment. Choose from Norwegian's critically acclaimed entertainment such as Cirque Dreams or For The Record: The Brat Pack. Your generous gift will be sure to collect a personal round of applause!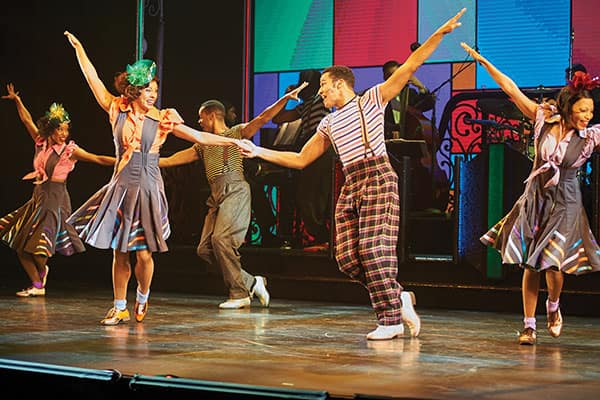 Silent Bites
Norwegian's Christmas and New Year's specialty dinner menus are the cornerstones of a holiday cruise. However, with Freestyle Dining, which allows you to eat where you want and when you want, you've come to the right place for a gifting a night of fine dining. Selections include Cagney's Steakhouse and Le Bistro, or any number of eclectic menu options from around the world. Maybe this will be the special time to present that little jeweled box. Happy Holidays to all, and to all a good night!