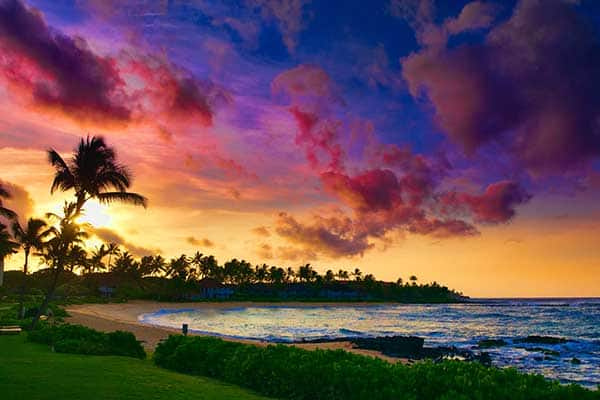 Think about your ideal vacation, the place you daydream about while you're shopping for groceries or trying to get through a long meeting, and chances are everything you're picturing is synonymous with Maui. Known for its chart-topping beaches, aquatic life, and stunning landscape, "The Valley Isle" has plenty to offer within its vastly diverse terrain. From hiking through waterfalls and exploring volcanoes to simply lounging on the sand, there's no wrong way to enjoy Maui. Take the adventurous route or simply relax and recharge - the choice is yours. But be sure to read ahead to explore the many options this paradise-like island has to offer to make the most of your Hawaii cruise vacation!
Ready to start planning? Explore all Maui cruises.
Get up close and personal with Maui's long-dormant volcano with a visit to its massive crater of volcanic rock. The site itself is an impressive seven and a half miles long, two and a half miles wide, and 3,000 feet deep.
Keep your eyes peeled for humpback whales swimming in Hawaii's warm waters; the large marine mammals journey away from Alaska in search of more inviting temperatures each winter.
Streams, waterfalls, and lush rainforest await in one of the most scenic hiking spots along the famous Hana Highway. Pack a bathing suit for splashing around in the natural pools.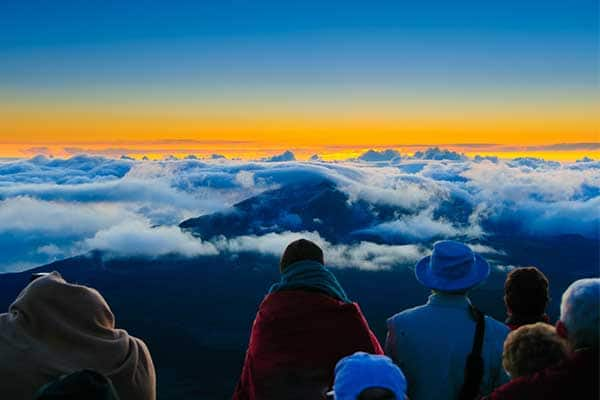 Rising over 10,000 feet above sea level, Haleakala's highest peak can easily be seen from anywhere on the island. But the view from the top of this dormant volcano reveals sweeping views of the landscape and a look inside the 3,000 foot deep crater that runs seven and a half miles long.
Just off the coast of Maui, you'll find one of the top ten snorkel sites in the world. Molokini, a tiny crescent island, boasts waters with colourful coral, flourishing reefs, and a possible green sea turtle sighting.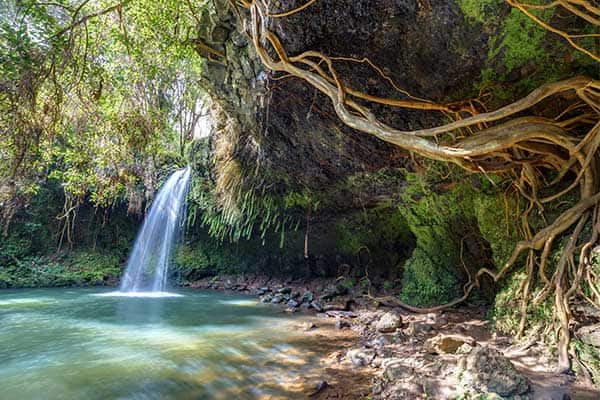 A drive along Hana Highway is a sure way of catching a glimpse of the many beautiful sights in Maui. Lava cliffs, waterfalls, and tropical fruit trees abound for endless photo ops.
No trip to Hawaii would be complete without a chance at trying to catch a wave. An expert instructor will teach you the basics of "hanging ten" on land before you paddle out into the water.
Experience Maui's vibrant scenery on a group bicycle tour that winds through eucalyptus forests and lavender farms. Catch views of nearby valleys, green mountains and the blue Pacific Ocean.
Get a view of Maui's waterfalls, volcanic landscape, and lush rainforests all from the vantage point of a swift helicopter piloted by a certified tour guide.
With all there is to see and do on the second largest island of Hawaii, a relaxing stop at one of its golden beaches is certainly a must. One look at the swaying palm trees while basking in the glow of the sun and you'll be sure you've finally stepped into your daydream.
Need more reasons to vacation in paradise? Read Cruise Fever's 12 Reasons to Take a Cruise to Hawaii on Norwegian's Pride of America