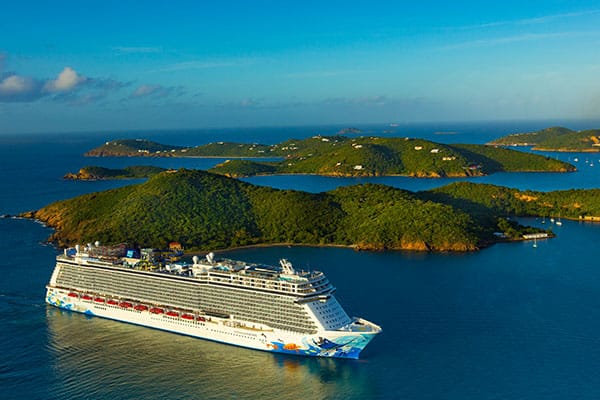 With no passport required for US citizens, it's no wonder the US Virgin Islands are one of the ten most visited destinations in The Caribbean. Offering an enticing combination of tropical beaches, cultural diversity and historical significance, St. Thomas is so much more than just a duty-free shopping haven. Where do the locals go on St. Thomas? Let's take a look!
Red Hook
Hanging with the locals in Red Hook is one of the best ways to get a taste of island life on St. Thomas. Just 7 miles from Charlotte Amalie on the east end of the island, Red Hook is known for it's array of casual beach bars, live entertainment and popular restaurants. Enjoy the waterfront views while grabbing a beer and pizza at the Island Time Pub, a burger at the Tap and Still, or scrumptious seafood cuisine at the Caribbean Fish Market. The twenty-something party scene happens at Red Hook hot spots like Iggies and the Irish Molly Molone's.
Beach Hopping on St. Thomas
While the majority of beach goers head over to world-famous Magen's Bay, you'll find St. Thomas locals basking in the sun at Coki Beach. A quick 2-minute walk from Coral World Ocean Park, Coki Beach offers a handful of food trucks, a less-crowded but still gorgeous white sand beach, and some of the islands' best snorkelling where brightly-colorer tropical fish swim abundantly in the crystal clear waters. Another popular east end destination is picturesque Lindquist Beach. While it has an entrance fee of $5 per person, it's well worth the nominal cost to enjoy this pristine mangrove-rimmed beach where local families come to swim, picnic and BBQ.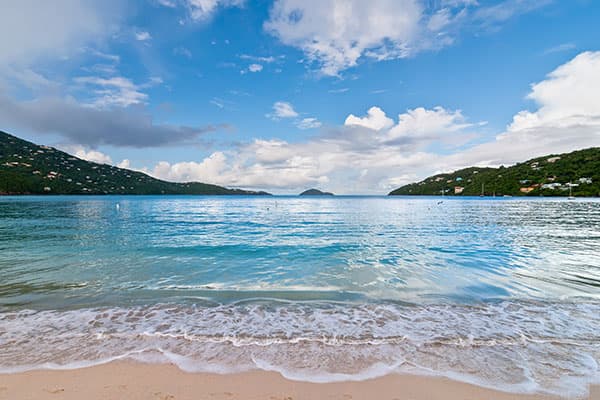 Water Sports
Besides snorkelling and swimming, Hull Bay Beach on northern St. Thomas is the island destination for surfing. If you'd like to do some kayaking and birdwatching like a local, head over to Mangrove Lagoon where you can glide along the narrow channels while viewing brown pelicans and stingrays. With year round water temperatures of about 80°, scuba divers love to frequent vibrant sites like Coral Bowl (aka Joe's Jam) and wrecks including the Cartanser Senior.
Restaurant Hopping on St. Thomas
Dine like a local on St. Thomas by visiting some of these favourite island restaurants such as:
Glady's Cafe (breakfast & lunch only) - somewhat hard-to-find but well worth going for the hot sauce alone; be sure to try their delicious conch chowder!
Cuzzin's Restaurant - consistently a top-rated Charlotte Amalie restaurant offering authentic Caribbean food like fried plantains, and of course, a pretty potent rum punch
Havana Blue - located at Morning Star Beach Club, Havana Blue is an upscale, oceanview restaurant serving Latin America inspired cuisine including seafood specialties
Sunset Grille - located at Secret Harbour Beach Resort, this steakhouse restaurant with ocean views is popular for it's mouth watering seafood dishes including oven roasted Caribbean lobster
Frenchtown
Mingling with St. Thomas locals is easy if you head over to the many waterfront restaurants and bars found in Frenchtown. You can visit with the fishermen as they bring their catch ashore or learn more about the area's St. Barts roots by visiting the French Heritage Museum.
Island Hopping
A visit to St. Thomas wouldn't be complete without checking out the neighbouring islands of St. John and Water Island, as well as Tortola in the British Virgin Islands. Residents of St. Thomas go to explore the serene beaches and the stunning Baths at Virgin Gorda, or to simply shoot the breeze with the locals hanging at Pusser's Road Town Pub. While many cruise ships already include these popular ports of call in one itinerary, it's always great to know you're following the travel advice of locals.
EDITOR'S NOTE
To cruise the Caribbean guests will need to bring a valid passport or proof of citizenship and Government-issued photo ID.