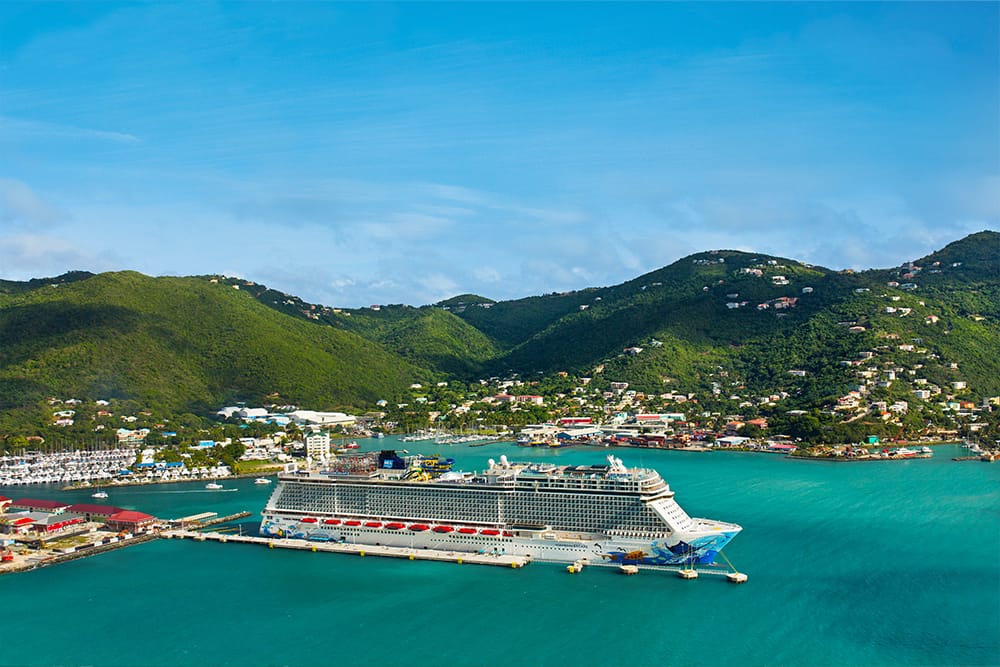 You don't have to cruise far to take in the beauty and fun of The Caribbean Islands. With white sandy beaches and a trove of culture and history to be uncovered, a cruise to The Caribbean Islands with Norwegian Cruise Line is an unforgettable getaway that everyone should experience at least once.
Ready to start planning? Explore all Caribbean cruises.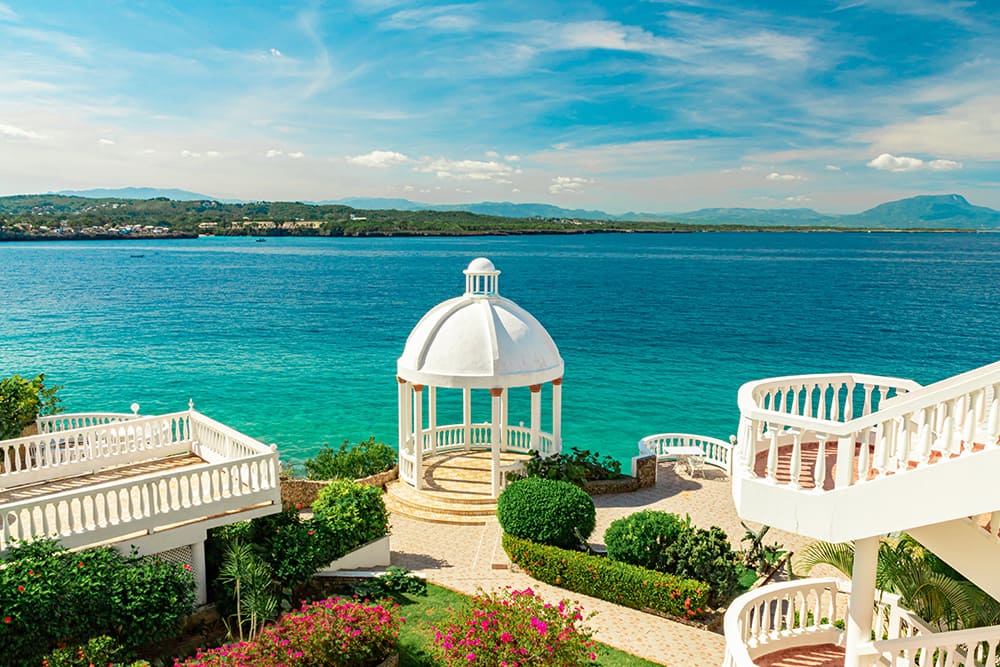 St. Lucia
A cruise vacation to St. Lucia gets you closer to the beauty of the Piton Mountains and the world's-only drive-in volcanic crater in Sulphur Springs. Here, you can drive right up to the bubbling, hissing steam pools, which is sure to be a once-in-a-lifetime experience. Spend an afternoon soaking in the beauty of The Caribbean from Marigot Bay or Rodney Bay in St. Lucia.
The island's brightly colored shops and cafes near Anse Chastanet Beach are also a favorite. Castries Central Market is a great way to indulge in the local flavors of the island. Of course, no trip to St. Lucia is complete without a relaxing catamaran cruise around the island along the majestic Pitons. Eastern Caribbean cruises let you enjoy the best of Eastward islands, including St. Lucia.
Roatán
To enjoy an untouched slice of The Caribbean, hop on one of Norwegian's cruises to Roatán. Roatán is well-known around the world for its snorkeling and diving opportunities. You can also sit back and unwind with a tropical drink in hand as you make your vacation unforgettable with an over-the-water bungalow at Turquoise Bay.
Enjoy a day of adventure with a trip to the Gumbalimba Preserve & Animal Sanctuary, where you can learn about native plants or get to know Roatán's monkeys. If you're more of an adventurous traveler, there's nothing quite like the adrenaline you'll get from zip lining through the tropical canopies of Roatán, Honduras.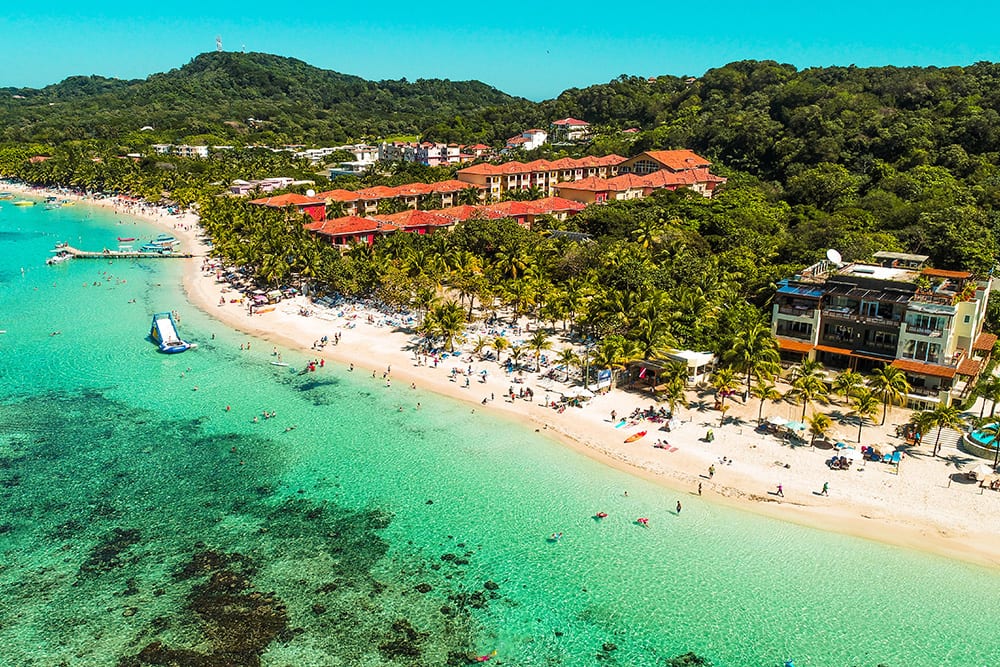 Jamaica
Made up of natural wonders, mountainous landscapes, and a relaxed vibe, Jamaica is a Caribbean experience of its own. Stick to the usual sunbathing and tropical drinks in Montego Bay, or make your tropical cruise stop a more immersive experience with bamboo rafting on the Martha Brae River.
Take a few laps and even swim with dolphins. Norwegian Cruise Line ships take you right to Ochos Rios, known for its world-famous Dunn's River Falls and Ochos Rios Bay Beach. Of course, the shopping in Ocho Rios is also some of the best in The Caribbean.
Puerto Rico
San Juan, Puerto Rico, is the perfect balance of tropical beaches and intriguing history. As the second oldest city in the Americas, there's a lot of culture and history to uncover on a cruise to San Juan. A food, cocktail, and historical tour is one of the best ways to explore downtown.
After exploring the beauty and delicious cuisines the capital city offers, head inland to fulfill your adventurous spirit. Zip line through the tropical forest at Hacienda Campo Rico or take a hike through El Yunque National Forest as you look for Taino petroglyphs. Flamenco Beach is a popular place to spend the mornings, and it meets the definition of a tropical oasis with its white sand and aqua-blue waters.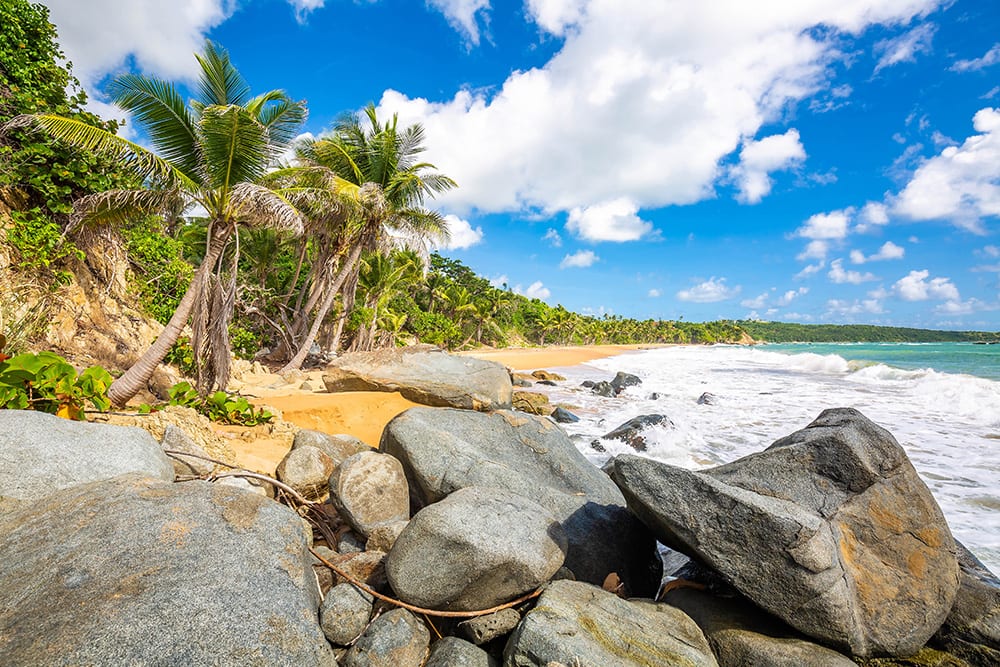 St. Kitts
Enjoy afternoon cricket games and tea with every meal without having to travel across the Atlantic Ocean. Norwegian docks in Basseterre, which puts you at the center of the St. Kitts Scenic Rail. These scenic tours allow you to view the full island with ease.
St. Kitts is best known for its deep blues and sandy beaches, but it also offers ample adventure. The island is surrounded by a chain of mountains, including one that rises as much as 4,000 feet into the air. A trip through the thriving rainforest is also a must when visiting St. Kitts. Immerse yourself in the history and environment of the island with a trip to downtown Basseterre, with stops at Bloody River and Montraville Farms.
Antigua
People don't consider Antigua the hidden gem of The Caribbean for no reason. Lighthouse visits, Botanical Garden strolls, and all the sun and ocean you could want are what you get with a cruise to Antigua. A sunrise walk on white sandy beaches at Fort James Beach or Dickenson Bay Beach is the best way to start your day in Antigua. Home to 365 beaches, you're sure to find a beach that feels like home.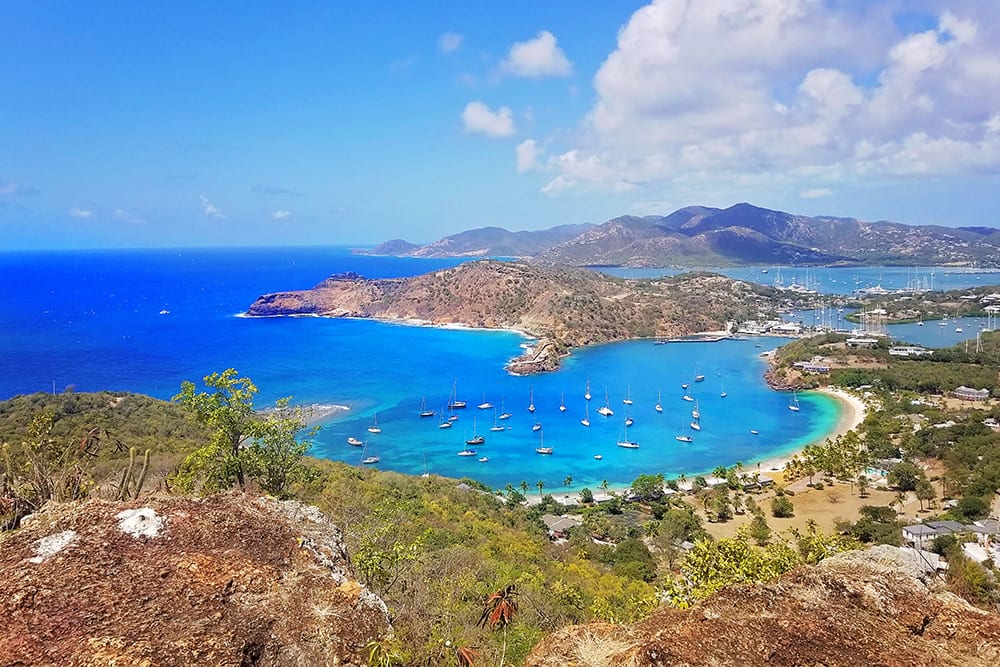 Spend your afternoon filling up the best culinary delicacies of the island, including rum cake. Don't forget to bring a pair of binoculars because Antigua is also known for having one of the largest nesting colonies of frigate birds in all of The Caribbean.
Each of The Caribbean Islands is made up of its own diverse landscapes and vibes. With different cultures, languages, and culinary delights, a cruise to The Caribbean Islands with Norwegian is sure to be a cherished lifetime memory. Can't choose just one island? A Norwegian Caribbean cruise lets you experience the best of the islands!
Be sure to sign up for Norwegian's cruise deals to get the latest offers and specials delivered directly to your inbox. When you're ready to book your Norwegian cruise vacation, you know you're getting the best deal available.