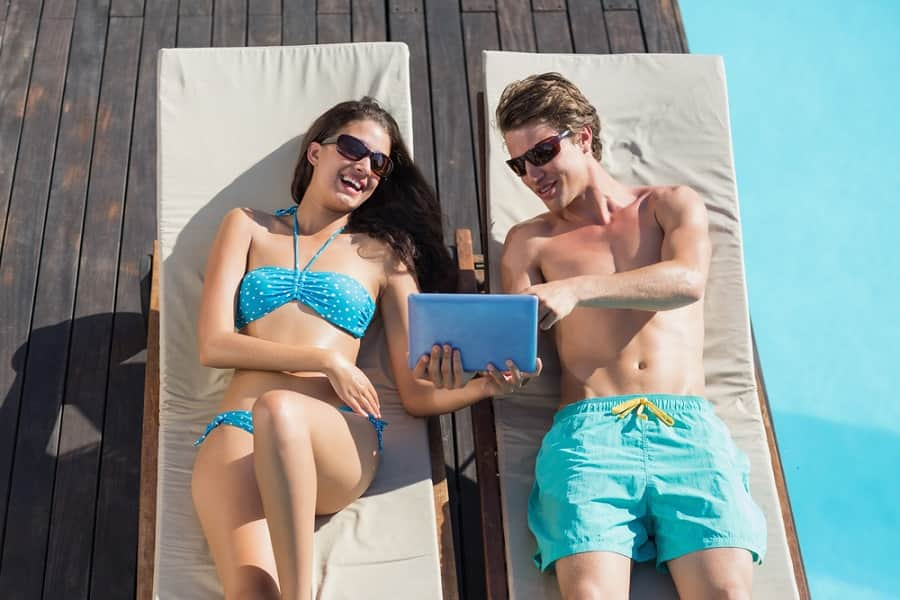 Planning a Norwegian Cruise Line vacation has never been easier. With tools like our Cruise Norwegian app, which was recently launched fleetwide, and Cruise Coach, which helps you decide what type of cruise is best for you, you'll be planning your cruise vacation in no time at all. Once you've decided on a cruise, search the Shore Excursion finder on our site for selecting your favorite tours, read our official travel blog to find inspiration on what to do in each port or which foods to try so you can eat like a local, and check out Freestyle Voices to learn what prior guests think about a particular experience. If you're ready to plan like an expert, here are our top 5 tools for planning your cruise with Norwegian.
1. Cruise Coach
Haven't decided on an itinerary or even a destination yet? No problem! Let Cruise Coach help you pick one. It will narrow down all our available cruises into three top choices based on the information you give. You input when you are considering booking a cruise, how long you want to go, and what your budget is. It will then ask what you want to experience on your cruise, what type of accommodations you prefer, etc. Then Cruise Coach will suggest some destinations based on your answers. You can go back and alter the information submitted to see alternative results, or you can even choose to show all cruises that fit your criteria, not just the top three.
2. Cruise Norwegian App
The idea to have a functional tool for people looking to book dining reservations, shore excursions, etc. has been in the works for over three years now. In 2017, the Norwegian's Mobile App was launched on Norwegian Sky and was available to both Android and iPhone users. Fast forward to present times and the app has been launched for all ships in the Norwegian fleet.
What does this mean for your planning? It means you can pre-book everything from your shore excursions to onboard activities and entertainment. Once you get on board, all your information is transferred to the ship. You will see your account, review onboard purchases, and you can keep up with the daily schedule of activities. You can even chat and message with other guests for an extra nominal fee.
Some of the features available on the Cruise Norwegian app include:
Preview and book your shore excursions.
Preview available restaurants and secure your dining reservations.
Option to favorite onboard offerings for easier viewing again later.
Preview all onboard bars and lounges, shopping, entertaining, and spa treatments.
Check your Latitude Rewards points and learn about what tier benefits are available to you.
Check in online and save time at the pier.
Purchase onboard gifts like flowers, wine, and other treats.
Access eDocs and information for departure day, including directions to the pier.
Review disembarkation information, which includes immigration and Easy Walk-Off details.
3. Shore Excursions Search
One of the best ways to review and learn more about each destination you are visiting is to explore Norwegian Cruise Line's shore excursion section of the website. You can start by picking the destination (based on cruise itinerary) then the specific port. If you want even more filtered results, choose the activity type on the drop-down menu. Options include adventure, family, sightseeing, and featured.
Some people opt to book shore excursions on their own or with companies other than Norwegian. Remember, only the excursions booked through Norwegian are guaranteed to get you back in time for your scheduled departure. In addition, there are other benefits such as the convenience of having all your shore excursions in one place or peace of mind that all the tours you book are run by licensed and insured operators.
You also have the added flexibility to modify or cancel your excursions without any penalty up to 48 hours before arriving into port. Are you having trouble choosing your excursions? Norwegian Cruise Line has a team of dedicated pre-cruise and onboard specialists who can help you decide on tours.
4. Norwegian's Official Travel Blog
If you're interested in first-hand expert insight, you can read Norwegian's Official Travel Blog to assist with your cruise planning. We have posts in a wide variety of categories to help you become even more informed about your current or upcoming cruise. Choose from destination-based categories, food and drink, travel tips, family, and more popular features. You'll find posts on specialty dishes to try while on board, what to do in various ports, tips on planning a bachelorette cruise, how to save if you're cruising on a budget, ways to stay fit on board, and more.
5. Freestyle Voices
Want to read reviews and hear from previous guests? Check out Freestyle Voices on the Norwegian Cruise Line website to learn more. Here you will find customer ratings on shore excursions and personal stories from other travelers who have booked the same itinerary or ship you are considering. You can enter your own ratings and customer stories after your trip is over to help other cruisers get the most out of their vacation with Norwegian Cruise Line. You can ask and answer questions from other guests here. You can also search the database to see if your question has already been answered.
With a wide variety of online tools and our new mobile app, Norwegian Cruise Line is here to help you plan your perfect cruise vacation, no matter what you like to do or where you want to go. Be sure to sign up for our special e-mail newsletter to be notified of new cruise deals that can help you find the best offers for your next cruise vacation.