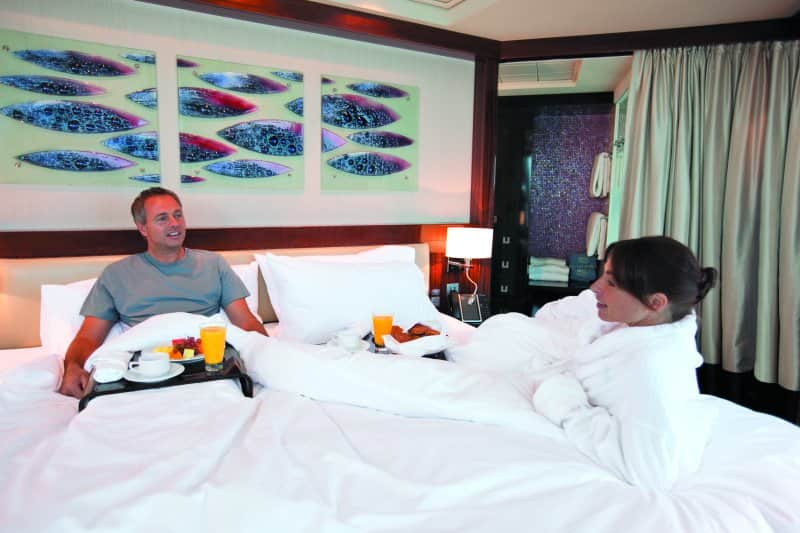 While there are many exciting experiences to indulge in while cruising, (think: casino nights, theatre performances, luxury dining, and swimming), sometimes you just need to unwind in your stateroom. Whether it's a break before dinner, a lazy day at sea, or a peaceful evening after a bustling day packed with shore excursions, here are some ideas on how to enjoy downtime in your cruise cabin.
#1. Ocean Watch
If you're staying in a luxury suite, a balcony stateroom, or even an outside stateroom, you can enjoy a relaxing view of the ocean right from your bed. Better yet, snuggle up in a chair on your own private balcony and watch the seas and endless stretch of sky as you move towards your next cruise destination. To make this an even more memorable experience, bring a pair of binoculars, a sketchbook, or a good camera to capture the majesty of the open sea and the life that can be seen on the surface.
#2. Enjoy a Cup of Tea or Coffee
Many of Norwegian's cabins come with a coffee and tea station for enjoying a hot drink at any time of the day. To relax after a long, action-packed day, make yourself a cup of hot tea, put your feet up, and unwind with a magazine or a pen and a travel journal. You can also perk yourself up with an afternoon coffee before heading back out for dancing, swimming, or dinner in the evening.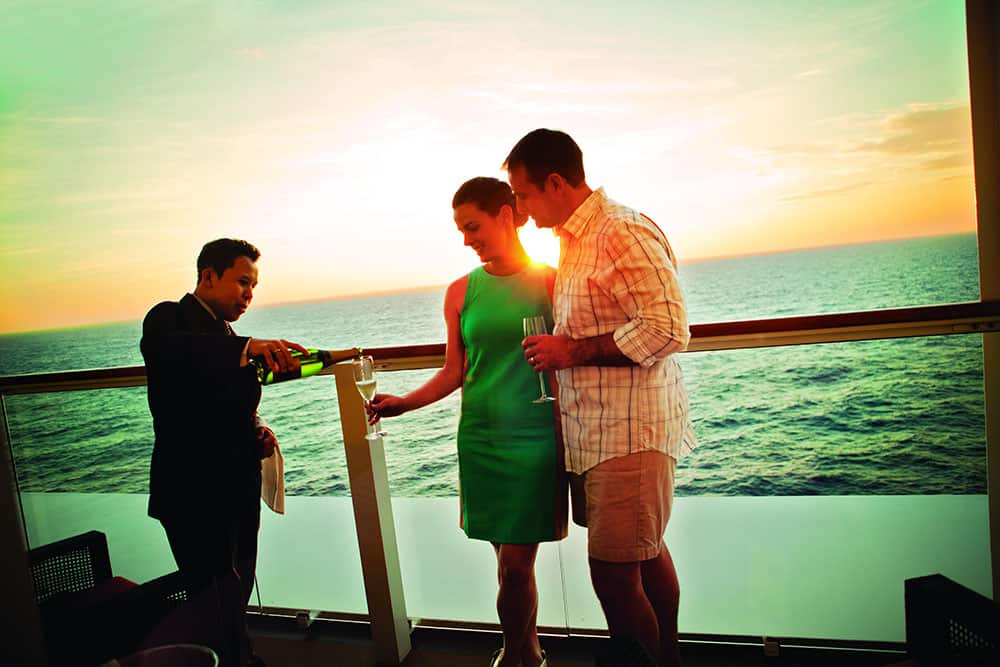 #3. Read a Good Book
While resting in your cabin, you'll have plenty of time to catch up on your reading, so make sure to pack your e-reader, load your books onto your phone or tablet before boarding, or bring a book or two to read. If you forget to pack your own reading material, you can also hit up the ship's library and check out a book to read in your cabin, out on the main deck, and by the pool. You may find that you're able to finish a few books if you're sailing on a long cruise with many days at sea like one of Norwegian's Transatlantic cruises.
#4. Watch a Movie
In addition to sports, children's entertainment, and educational programs, Norwegian's onboard television channels include several movie channels that feature new and old favorites. Pick up a good snack (maybe stop by Coco's on Norwegian Bliss!) and settle down to watch the handpicked movie currently playing on one of the channels with family or friends. If you're not interested in what's showing and would rather watch something else, you can always order a pay-per-view movie from our selected list of favorite films.
#5. Play Games
Downtime in your cabin is the perfect time to play games with friends, family members, and companions. Board games are great for people of all ages, and while it may be hard to pack a variety in your luggage, you can solve this problem by investing in some travel board game sets or mini magnetic board games prior to your adventure at sea. The ship library may also supply board games like checkers for those who can't bring their own. You may also want to pack a deck of cards and download group app games like Heads Up! before boarding the ship to make your trip extra fun.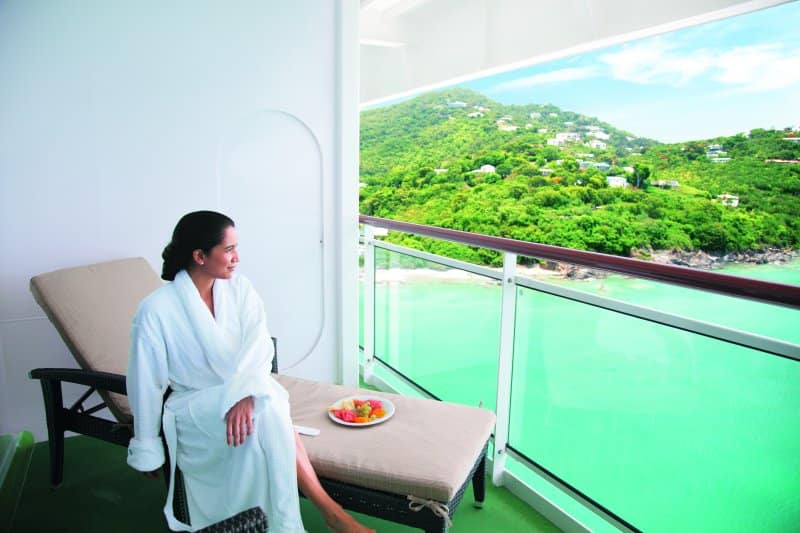 #6. Order Room Service
When you're sitting in your cruise cabin with nothing else to do, why not order a bite to eat? After all, you are on vacation! Norwegian's room service menu features options for breakfast, lunch, dinner, and in-between, and includes coffee, freshly baked goods, sandwiches, pizzas, desserts, wines, and much more. A kid's menu is also provided as well as a list of specialty cocktails for adults.
#7. Enjoy the Amenities of a Luxury Suite
If you book a luxury suite like The Haven, you'll have a variety of unique amenities to enjoy during your cruise. These may include the convenience of having a personal butler pour your champagne, chocolate covered strawberries delivered to your door, a minibar and espresso machine, luxury bath products, waterfall showers, premium linens and mattresses, private in-suite hot tubs, and more. If you want a guaranteed spot in a luxury suite, be sure to book your cruise well in advance!