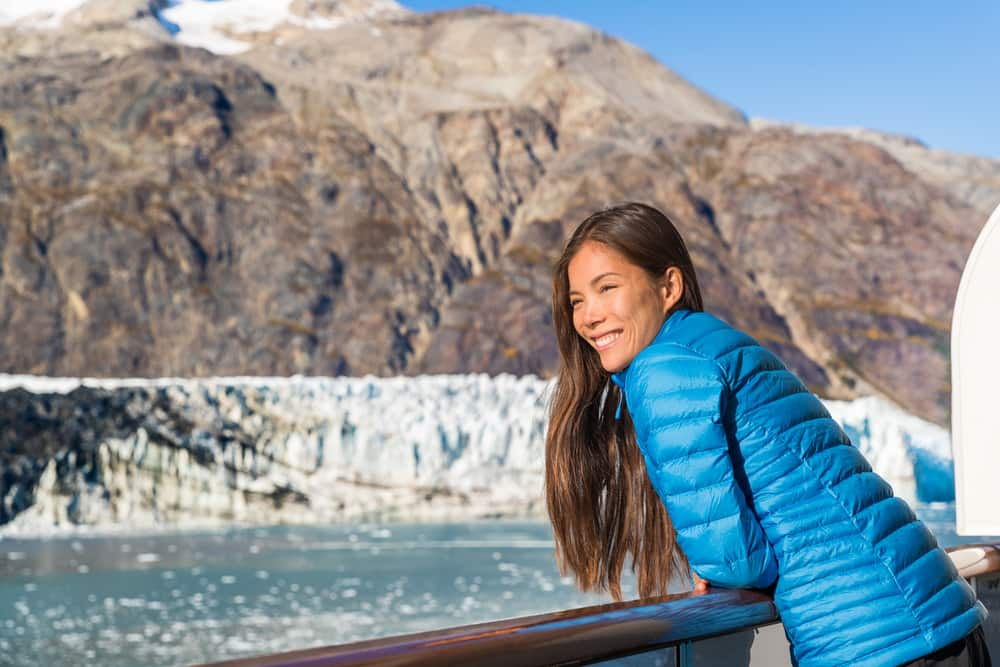 If you're taking your first cruise to Alaska on Norwegian Cruise Line, chances are you have two critical questions: 1) Will you be able to see the Aurora Borealis (Possibly!) and 2) What in the world should you pack for a trip to The Last Frontier? The short answer: Get ready for the adventure of a lifetime and bring lots of layers for every occasion! We can show you how to keep things simple and still have the most essential and weather-sensible outfits without tipping the airport baggage scales!
First, a few general ground rules: Norwegian's Alaskan cruises are designed to give guests the maximum experience of majestic scenery. But remember: temperatures can vary as much as 30 degrees in a given day. Cruising early or late in the season (such as May or September) will also call for warmer clothing, and summer months may invite rainy weather.
Above all else, if you don't like the weather - no worries - as they say, wait five minutes and it is likely to change! And finally, you can leave the fleece and flannel behind at night. For those who appreciate the nighttime entertainment and sumptuous dining onboard ship, there are plenty of opportunities to dress up in your favorite eveningwear.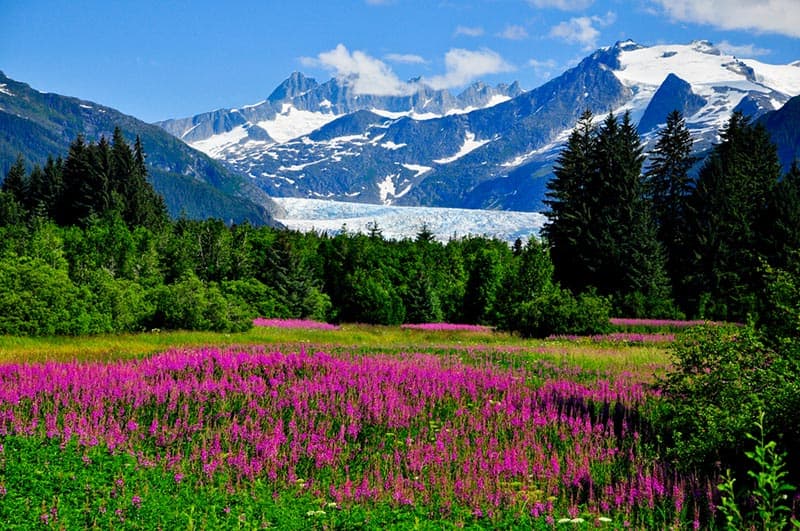 Now, let's get down to the details.
What Should I Pack for a Cruise to Alaska?
About those layers - you'll want to bring everything from light, cotton shirts and shorts (for summer) to warm insulated sweaters and durable jeans. Long sleeve, lightweight thermal shirts and/or turtlenecks also come in handy. By all means, bring your favorite sweatshirts and hats. For outerwear, waterproof clothing works best, such as windbreakers and a coat jacket with a removable, insulated liner.
What Kind of Shoes Will I need in Alaska?
As for footwear, you'll still want to reserve a pair of flip-flops for the pool and a dress shoe for a formal dinner, during the daytime you'll especially want to be smart about your selection. It's really all about making the most of your excursions. During your cruise, activities could range from a glacier and whale quest to an exploration of the great Misty Fjords. With this in mind, a comfortable, waterproof sneaker would be perfect. You may also want to bring along hiking and rubber rain boots.
Will I Need Swimwear, Eveningwear, or Loungewear on My Alaska Cruise?
Don't forget to pack some swimwear, eveningwear, and loungewear. There is nothing better than a long soak in the hot tub or treat yourself to a hot stone massage at Norwegian's Mandara Spa after a day of outdoor adventure. And for dinner, take advantage of your 7- or 14-day cruise and be sure to sample Norwegian's elegant specialty dining options. For venues such as Le Bistro, known for its fine French cuisine, and Cagney's Steakhouse for your choice of prime cuts.
What Kind of Photo Equipment Should I Take on My Cruise to Alaska?
Finally, your most essential accessory items: Binoculars and a quality camera with an extra memory card. Because you are about to witness the most exquisite scenery, natural wonders, and amazing wildlife. You won't want to miss a minute and you are going to want to preserve - and possibly even frame - the memories of a lifetime.