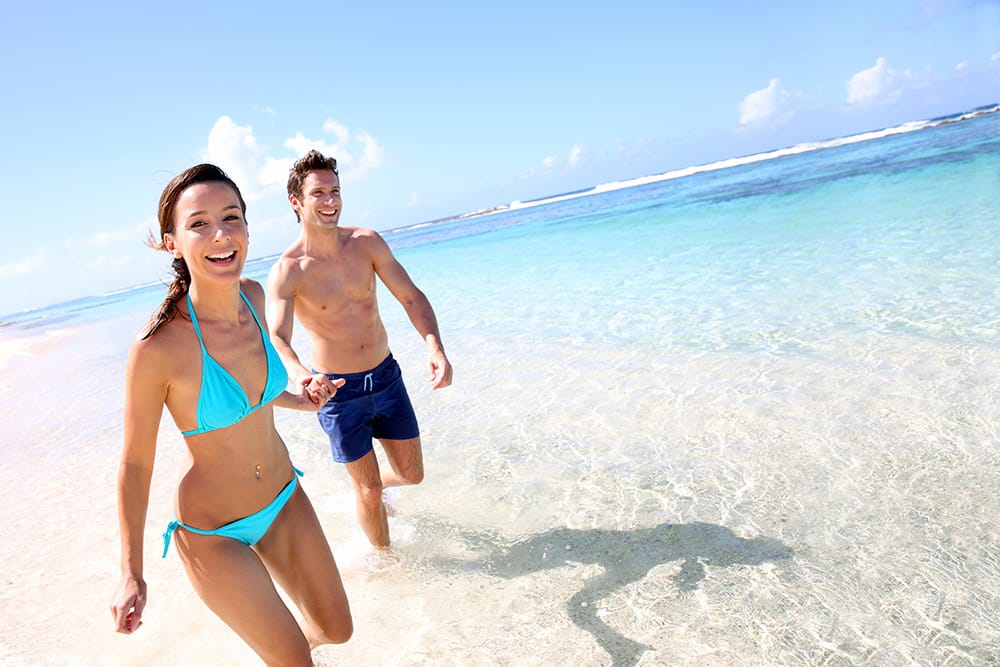 While packing for your Caribbean cruise can be somewhat daunting, we've put together some general suggestions. Norwegian gives you the freedom to basically wear what you want when you want. So be brave, gather all of your intended items to be packed. Put half of them back, and there you go, you're done! But seriously, here's what to pack for your Caribbean cruise vacation.
Ready to start planning? Explore all Caribbean cruise vacations.
Caribbean Cruise Packing Tips
Lightweight fabrics, such as cotton and bamboo are excellent choices. Skip polyester and nylon fabrics, or combinations of, as they just won't breathe in the Caribbean humidity and sunshine. Cool and comfortable is the key. Of course, exceptions would be dresses for the formal nights, if you choose to partake.
Just about anything goes as far as colors but there are a couple of exceptions. Wearing black or darker colored clothes will attract more heat, so go for lighter colors. And you'll need that white outfit anyway for the super popular Glow Party on board your ship!
And while it's fun to try out new clothes during your cruise vacation, make sure you try them at home first. It's very upsetting if your new swimsuit doesn't fit quite right or your sundress is a little too snug. The same goes for shoes: don't bring shoes you've never worn; add in The Caribbean heat and you're sure to have unwanted blisters in no time :(.
Daytime Caribbean Cruise Clothing Options
For ladies: walking shorts & loose tees, or dressier shorts/capris and tunics
For guys: tees, shorts, jeans, and khakis, plus sandals or flip-flops are perfect
2 bathing suits, so you'll always have a dry option to wear
Bathing suit cover-up
Several loose, flowy sundresses or skirts paired with loose tank tops
1 pair of versatile pants that go with many of the tops you're taking
If you'll be going on excursions, casual clothing you can easily move in is the norm
Sunglasses, so you look good!
Lightweight scarf for sun protection, or a cool fedora or sunhat
Small day pack or a crossbody purse to hold the essentials including your camera, water, sunblock and your room key, plus a little extra room for souvenirs
Flip flops, wedges and comfortable sneakers with socks. Don't forget your socks!
Evening Caribbean Cruise Clothing Options
You can dress up for Norwegian's Glow Party, or not! The choice is yours.
Smart casual attire is preferred for the formal dining rooms & specialty restaurants:

For men, it's jeans/pants, with closed-toed shoes & collared shirts
For women, it's jeans/pants, dresses/maxi dresses, skirts/tops.

A lightweight sweater or a great scarf
A small evening bag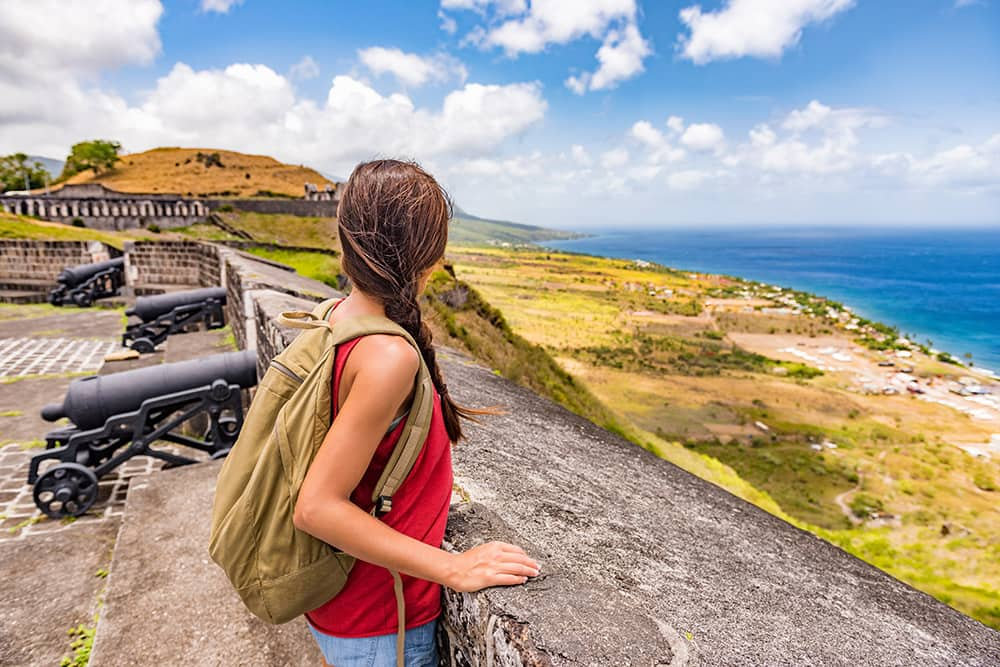 Consider a Carry-On/Overnight Bag
For carrying during your flight: your travel essentials such as required travel documents, identifications, and medications, along with a change of clothes in case your luggage is delayed. This way you'll have your bathing suit, shorts, and a tee so you can hang by the pool or wherever, instead of cooking in the sun while wearing your warmer airplane clothes.
For your disembarkation from the ship: since your suitcases will be collected during the night of your cruise, you'll want to keep your valuables with you including your camera for any last minute photo ops.
Tips for Your Caribbean Cruise
Due to security reasons, it's actually illegal to wear any camouflage-style clothing on Barbados, Grenada, Jamaica and St. Kitts, so it's better to just leave it at home.
Kids 12 and under are able to wear nice shorts in all the dining venues
In the main dining rooms & specialty restaurants, men are not permitted to wear flip-flops, tank tops, visors and baseball caps, including low-slung jeans or those with tears or holes. Just think of it being the same as going to a nice restaurant at home.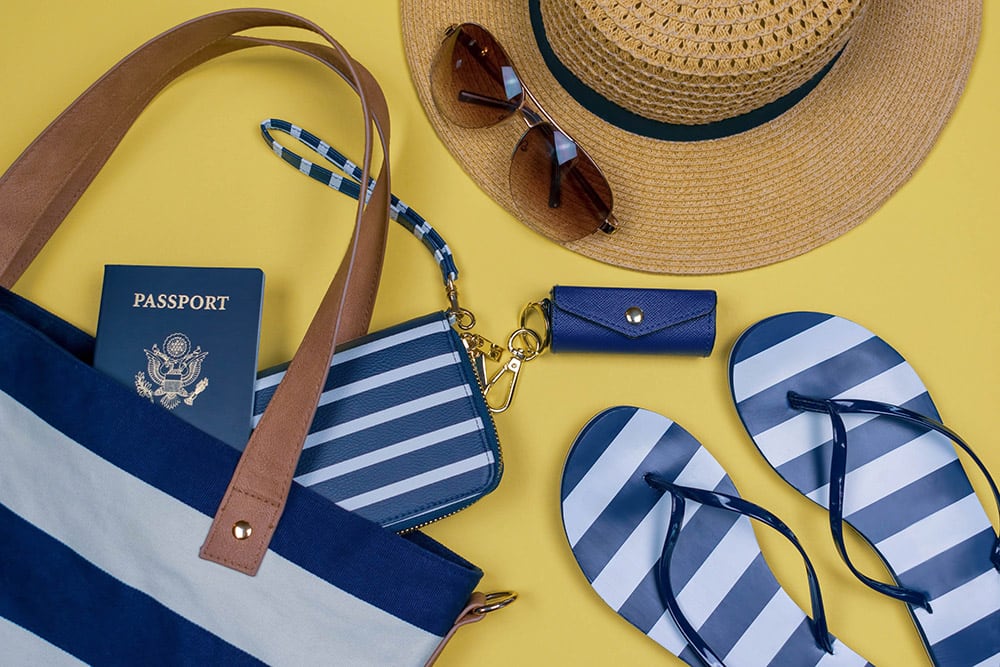 And remember, there's really no reason to overpack as Norwegian offers convenient laundry service, you can even have it done the same day.
For more cruise packing tips including excursion gear, medications, sun & beach gear, as well as tech savvy gear, check out: What to Pack for Your Cruise: The Essentials.
EDITOR'S NOTE: This article was originally published on April 13, 2018. It has been updated to show related content and itineraries.