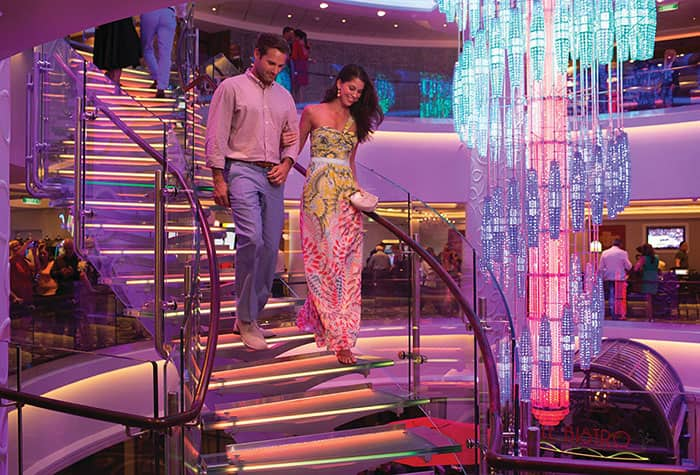 Cruises have long been associated with love and romance — as anyone who remembers the hit series "The Love Boat" knows. A cruise vacation is great for any couple who wants to light up their relationship with excitement.
What is it about a cruise that inspires love? Intimate dinners, breathtaking sunsets, and relaxing spa treatments all help set the scene for romance. Plus, cruises sail to some of the most romantic destinations in the world, from Marseilles, France, to Maui, Hawaii. Norwegian Cruise Line offers a variety of romantic experiences on board for couples to try, from sharing a soak in a hot tub on the private deck of your suite to enjoying a massage.
Do you want to set the stage for love or rekindle the romance on your next vacation? A cruise is an excellent way to make this celebration possible. Celebrate your honeymoon or mark an anniversary with Norwegian. Check out the following romantic cruise experiences.
1. Share a Table for Two
Cherish your love with a romantic dinner for two at one of the specialty restaurants on board any of Norwegian's cruise ships. Savor sophisticated French cuisine at Le Bistro, the most elegant restaurant in Norwegian Cruise Line's fleet. This specialty dining venue offers personalized service in an intimate atmosphere. Romantic oceanside seating is available at Le Bistro on Breakaway Class ships.
For truly intimate dining, book one of The Haven suites on Norwegian's ships and enjoy a romantic meal on your balcony. Start the day off right with a romantic breakfast. Order room service and enjoy fresh fruits, pastries, and more right on your balcony. The dramatic sunrise at sea is the ideal backdrop for romance.
2. Enjoy Great Entertainment Every Night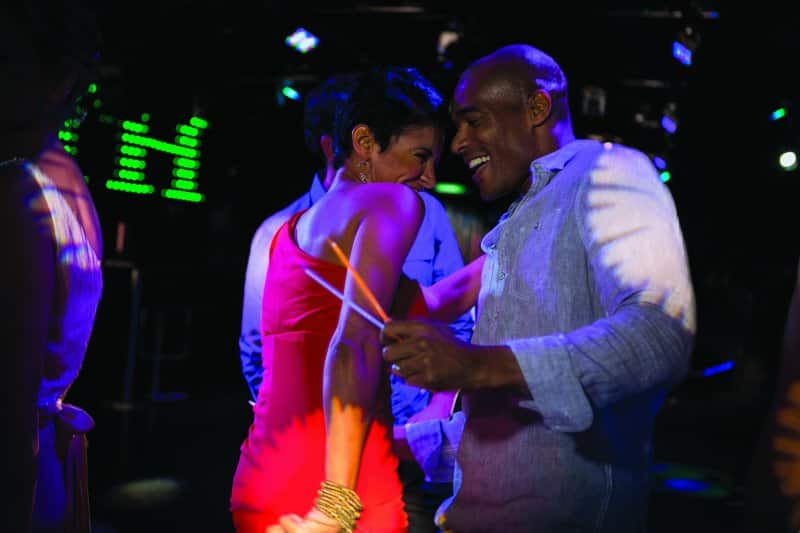 Enjoy cool blues and warm breezes on The Waterfront on board Norwegian Breakaway at Fat Cats Jazz & Blues Club. Share a table with your sweetie and listen to some of the best live jazz outside of New York City. Share a slow dance under the stars at the White Hot or H2Glow Parties. For something a little hotter, slip on your little black dress and enjoy a night out at the Bliss Ultra Lounge. Enjoy a good laugh with your partner at the Headliners Comedy Club. You'll be tickled by some of the best comedians at sea.
3. Indulge in a Couple's Massage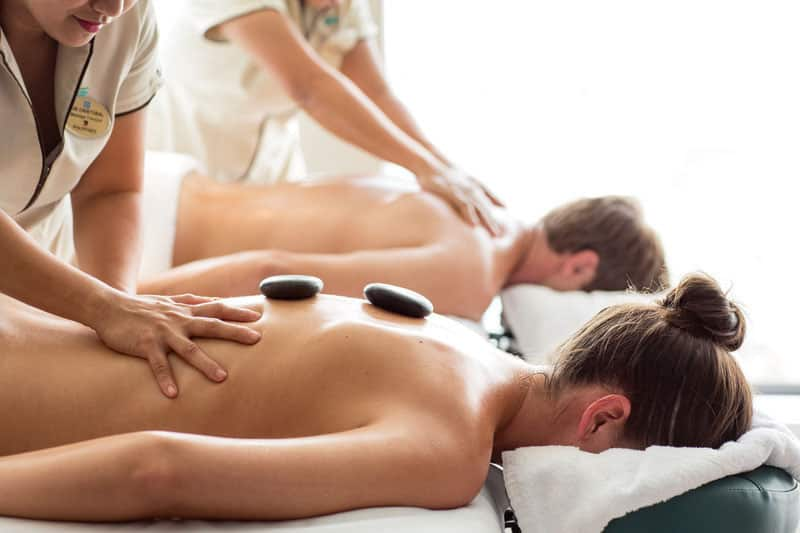 Spend some quality time with your significant other and leave the cares of the world behind with a couple's massage. Experience tranquility and ultimate relaxation side by side with a couple's massage at the Mandara Spa. You can choose from a Swedish Couple's Massage or a full-body Elemis Deep Tissue Muscle Massage. You'll both feel relaxed from head to toe. Mandara offers a variety of rejuvenating spa treatments available for both men and women.
4. Lounge in a Remote Corner of The Haven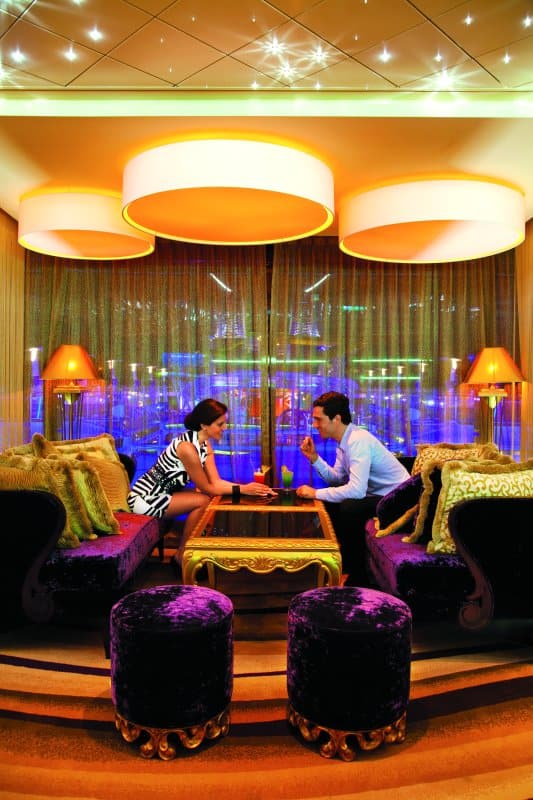 Why not discover The Haven with your partner? The Haven is an area that is hidden away at the top of Norwegian Cruise Line ships. It is a place where you and your partner can enjoy privacy and exclusivity. You can indulge in the luxury of your own sundeck reserved for the guests of The Haven. Or, better yet, find a lounge located in a remote area of The Haven and enjoy a little sun with your sweetheart. The Haven guests enjoy priority boarding, entertainment, and more. You'll have a great experience if you want to celebrate a special occasion in luxury.
5. Have Breakfast in Bed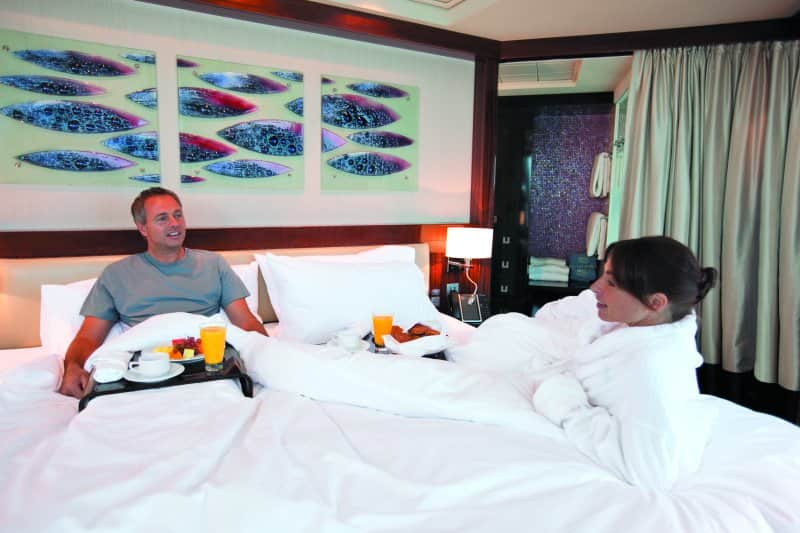 Start your day with a luxurious treat - breakfast in bed. Spend a lazy morning with your partner and enjoy a delicious savory breakfast in the comfort of your stateroom. Norwegian Cruise Line has an extensive room service menu. Whether you are trying to rekindle the romance or celebrate a special occasion with your partner, breakfast in bed is a truly unforgettable way to make a lasting impression on that someone special.
6. Experience a Date Night Like No Other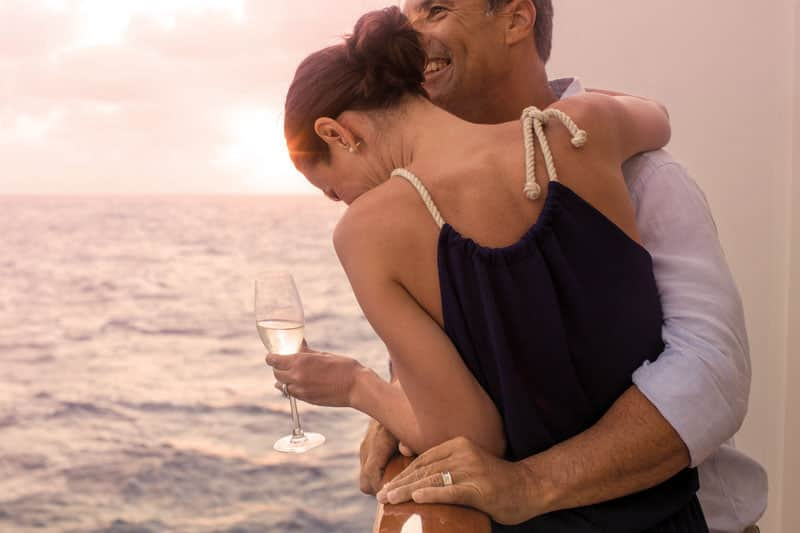 One of the most romantic activities to do on a Norwegian cruise vacation is to stroll the deck at night with your partner. Take a deep cleansing breath and relax as you gaze up at the night sky. Feel the wind in your hair while you walk along The Waterfront, a 1/4-mile oceanfront promenade on board select Norwegian Cruise Line ships. Settle into a lounge chair and snuggle up while you catch a movie on the big poolside screen.
7. Surprise Your Partner with Romance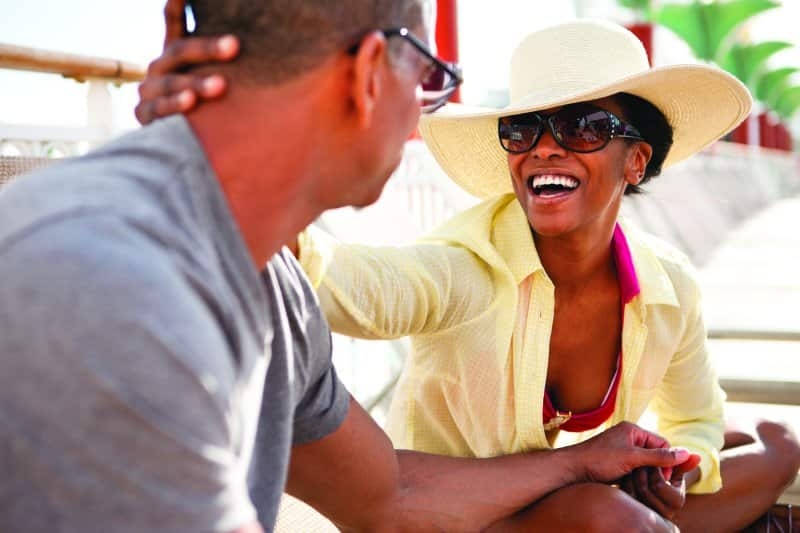 Will you be celebrating a honeymoon or anniversary while on your cruise? If so, then consider a romance package. Surprise that someone special with chocolate-covered strawberries and sparkling wine in your stateroom. You can also have a dozen red roses delivered to your cabin for a classic touch of romance. Enjoy tea service for only the two of you from the privacy of your stateroom. No matter what the occasion, whether it is a vow renewal or a honeymoon cruise, a romance package is the ideal way to surprise and delight your significant other.
As you can see, you'll discover many opportunities to bond day and night on board a Norwegian cruise. Spend some quality time together while making memories that you'll remember for years to come. You'll never find a better time to get away from it all with your partner, and with Norwegian Cruise Line, you can. Explore all of Norwegian's cruise specials to book a cruise vacation today.