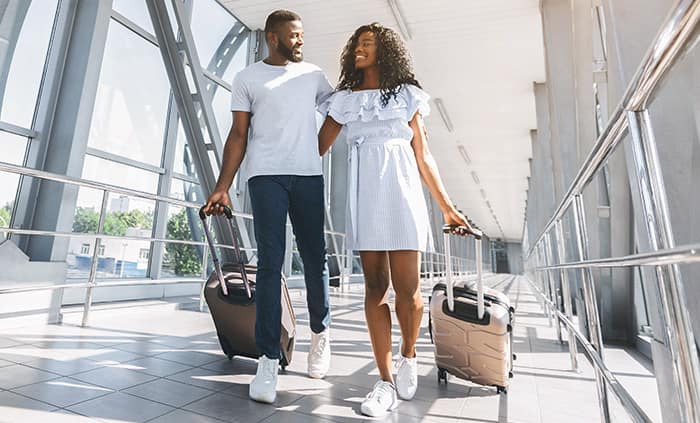 One Booking
When you add air to your cruise booking, it's all sorted for you: roundtrip flight scheduling, and transportation between the airport and cruise port – we have it covered.
Easy Payment & Cancellation
One deposit payment is all you need to book the entire vacation, from air to sea! Plus, our flexible, risk-free cancellation policies extend to air travel when booked through us.

Find a cruise, then view the airfare for your first guest in step one of your booking. Or, view a list of all airports and airfares.