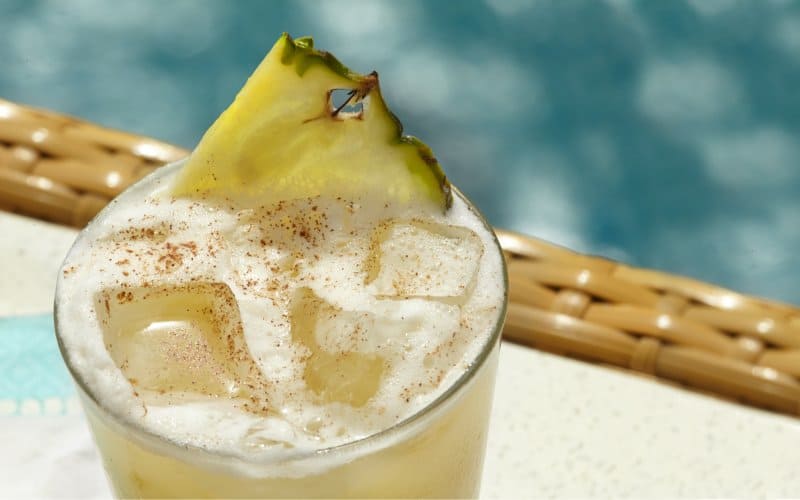 No matter what part of your Bahamas cruise you're most excited about, chances are good that at some point, you'll find yourself lounging in the sun with a drink in your hand. After all, what could be more iconic of a Bahamas cruise than relaxing on a white sand beach, sipping a tropical cocktail while you watch the sunset over jewel-toned waves?
When that time comes, order one of the following 13 must-try drinks of the Bahamas.
1. Bahama Mama
Like many tropical cocktails, the Bahama Mama uses rum as its base. It can be served over ice or as an alcoholic slushie, and you'll find many variations available. What they all have in common is a mixture of rum, coffee liqueur, and pineapple juice. Most include orange juice as well, and some add a little grenadine, lemon juice, or lime juice, too. Often two types of rum are used, such as light and dark rum, or a combination of regular rum and coconut rum. The garnish is typically a cherry or a slice of pineapple or orange.
2. Bushwacker
The Bushwacker's origins can be traced to St. Thomas, a Caribbean destination. It includes four types of flavored liqueurs — coffee, chocolate, almond, and Irish cream — as well as vodka, dark rum, and cream of coconut. These ingredients are blended together and served straight up in a hurricane glass. Whipped cream, nutmeg, and a maraschino cherry are used as a garnish.
3. Rum Punch
Rum Punch is among the most popular drinks in the Bahamas. The exact ingredients and ratios of rum punch will vary depending on who prepares it, but you can expect a blend of rum, grenadine syrup, pineapple juice, orange juice, lime juice, and a pinch of nutmeg. Typically, two or three types of rum are used for a richer taste.
4. Goombay Smash
Although you can find imitations of the Goombay Smash elsewhere, you'll have to go to Miss Emily's Blue Bee Bar on the Abaco Islands for the original. There, the cocktail is prepared according to a secret family recipe. It's impossible to find the real thing anywhere else. When you order the Goombay Smash, you'll be treated to tropical punch flavors such as coconut and pineapple as well as a healthy dose of rum. Before being poured, the drink is shaken inside a gallon-sized plastic bottle to produce its signature foam.
5. Gully Wash
Also known as the Gully Wow or Sky Juice, this cocktail combines fresh coconut water, sweetened condensed milk, and gin. You can find it with or without chunks of coconut pulp. Keep in mind that although it's made with plenty of rum, it's also an intensely sweet beverage - the effects of the alcohol tend to creep up on you.
6. Hibiscus Margarita
For the best balance of sweet and sour, try a Hibiscus Margarita. Most recipes call for hibiscus blossom syrup or hibiscus tea concentrate, lime juice, agave, and tequila. Some add grapefruit juice or orange liqueur. No matter the ingredients, one thing remains the same - the salt used to cover the rims of most margaritas gets ditched in favor of sugar.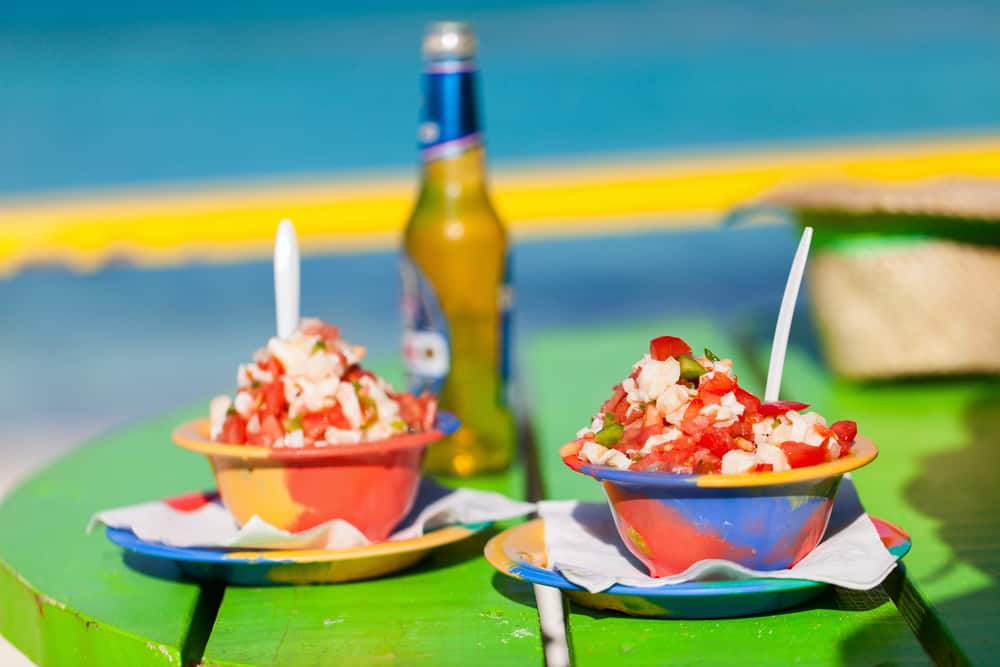 7. Kalik Beer
If cocktails aren't your passion, don't worry. You can find several top-notch beers in the Bahamas, too. Kalik Beer is one example. It's a relatively heavy, flavorful beer that comes in five varieties: regular, light, Radler Lemon, gold, and lime.
8. Painkiller
The Painkiller brings together several familiar flavors to create something new. This tropical cocktail includes rum, orange juice, pineapple juice, cream of coconut, and nutmeg, with pineapple being the dominant flavor.
9. Piña Colada
No tropical vacation would be complete without a Piña Colada. Even if you're already well-acquainted with the coconut and pineapple flavors of this distinctive drink, sipping one in its natural habitat takes the drink to a new level.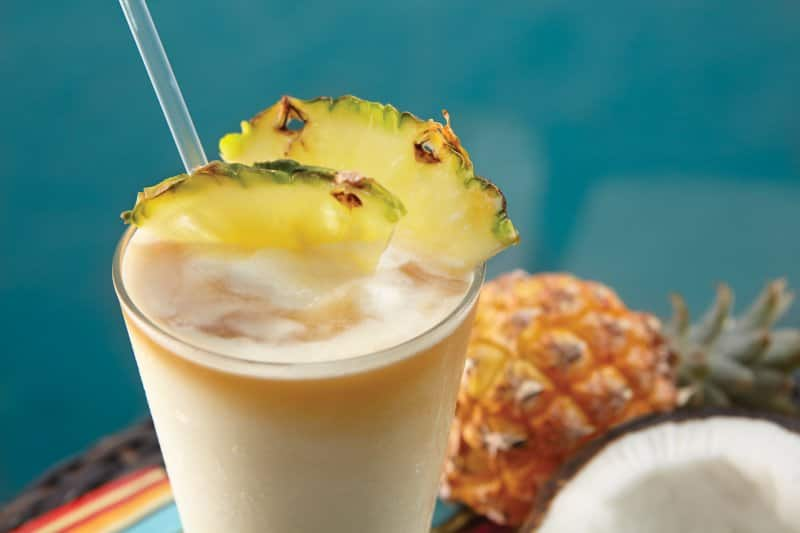 10. Pineapple Upside-Down Cake Martini
Another pineapple-based drink to try is a Pineapple Upside-Down Cake Martini. Drawing inspiration from the equally delicious pineapple upside-down cake, this martini allows a layer of grenadine to settle in the bottom of the glass. The main body of the drink is a frothy blend of pineapple juice and vanilla vodka.
11. Rebellious Fish
The Rebellious Fish is a signature drink served on Norwegian Cruise Line ships. It combines the strong citrus flavor from orange liqueur, orange vodka, and orange juice with sparkling wine and passion fruit liqueur. It comes with a garnish of fresh berries and is often served in a fishbowl-style glass.
12. Sands Beer
One of the most popular beers in the Bahamas, Sands Beer comes in three varieties: light, regular, and Pink Radler Grapefruit. This beer is refreshing, but not filling, and it's light and smooth enough to pair well with almost any type of food.
13. Yellow Bird
The Yellow Bird is named for a famous poem and song of the same name. The original poem was written in Creole by Haitian poet Oswald Durand in 1883 about a woman named Choucoune. Although the poem was first put to music in the 1950s, the more well-known version of the song was written later - pairing new lyrics with the catchy calypso tune. The Yellow Bird cocktail follows suit with a fun and refreshing blend of citrus fruits and rums.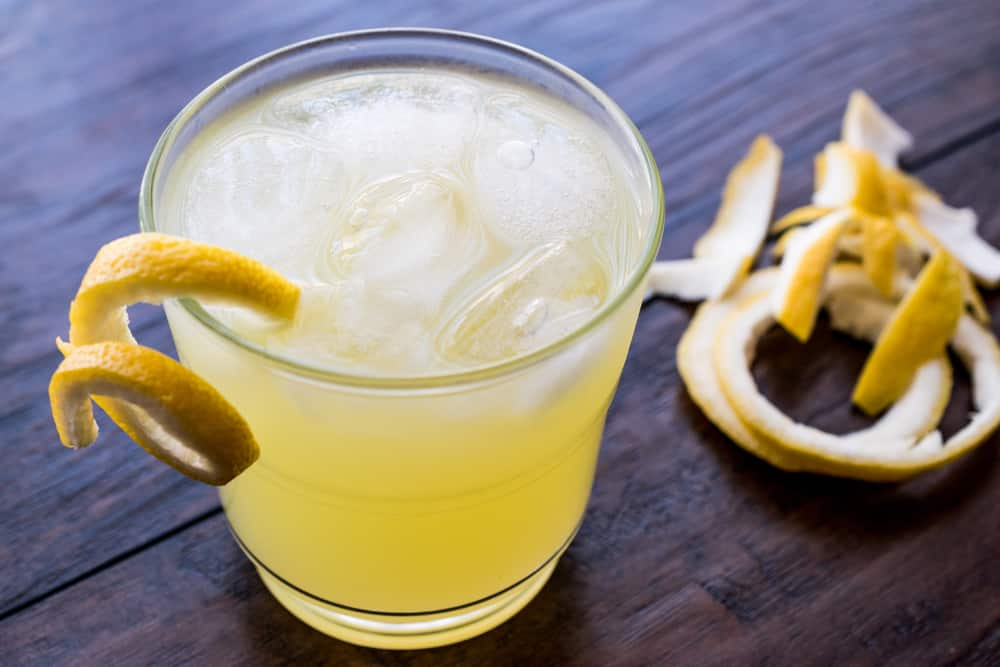 Whether you're in the mood for tropical flavors of citrus, pineapple, and coconut, or you prefer to keep things simple with a locally brewed beer, take the opportunity to sample some of the most popular drinks of the Caribbean during your Bahamas cruise.
Header image: The Painkiller