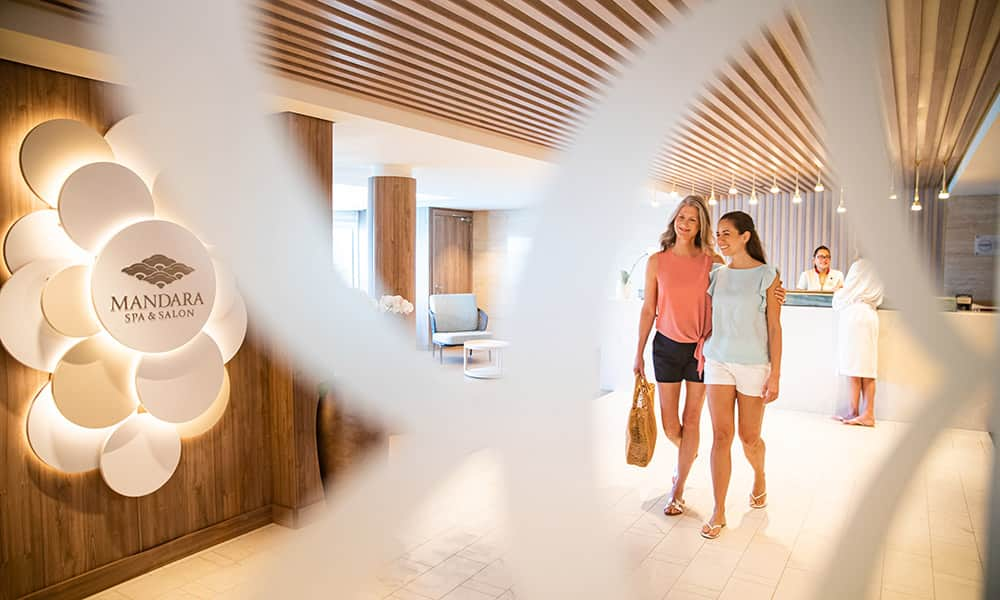 Since COVID-19 first reared its ugly head in early 2020, people everywhere wanted to know what cruise lines plan to do to ensure their safety the next time they board a ship. Norwegian Cruise Line knows that now, more than ever, sanitation is top of mind for cruisers. That's why we're going the extra mile to ensure your wellbeing with enhanced health and safety protocols.
And while cruise ship safety and the cleanliness of our fleet are always high priorities at Norwegian, our team has been implementing new measures to make sure our sanitation solutions meet all global health standards.
You might have heard that we recently teamed up with Royal Caribbean Cruise Line Group to assemble a panel consisting of 11 globally recognized experts with deep knowledge in areas of science, medical practice and research, public health, infectious disease, biosecurity and maritime operations.
This Healthy Sail Panel will share their work with the entire cruise industry to benefit from their findings. After all, nothing matters more than your wellbeing, and Norwegian wants you to relax and enjoy your cruise knowing your health and safety are in good hands.
As we continue to develop even more ways to keep you safe, be assured that healthy cruise vacations are at the very top of our list of priorities. Keep reading to find out more about the innovative new sanitizing technology aboard all of Norwegian's cruise ships, just one part of our commitment to healthy cruising for all.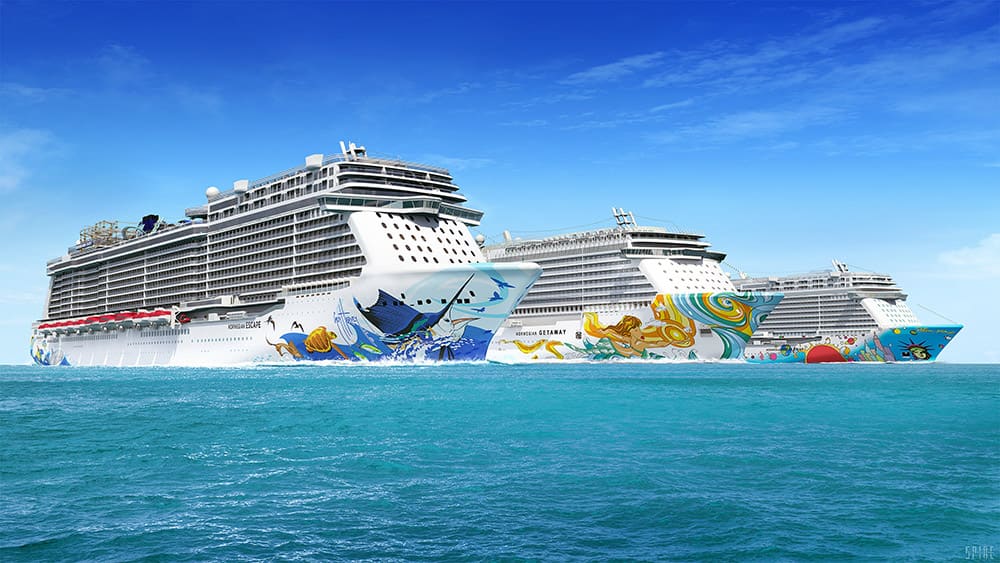 Nature's Germ Killer
Norwegian began saying farewell to the harmful disinfectants traditionally used to clean cruise ships beginning in 2018 after running lab tests in 0217 to confirm just how efficient this technology is. In their place, our cruise line continues using a better, safer sanitizing agent called electrolyzed water, which is also known as hypochlorous acid (HOCl). In fact, HOCI is so safe that mammals naturally produce the substance in their bloodstream as a way to fight off infections.
Made by applying an electrical current to a blend of table salt and water, HOCI is an all-natural product that acts as a germ-fighting agent against bacteria, fungi, and viruses. As nature's oldest disinfectant, HOCI provides the same cleaning power as bleach but without any chemicals.
Modern Science
Until recently, the technology didn't exist to produce large amounts of HOCI with a long shelf life, so it simply wasn't a practical solution for most cruise ships. However, thanks to Miami-based manufacturer EcoloxTech, Norwegian's ships now have the technology to generate unlimited quantities of HOCl on their own. Large EcoloxTech systems produce gallons of sanitizing solution every minute, meaning ships never need to worry about running out of cleaning supplies.
Tried and True
So, how do we know EcoloxTech's HOCI solution really works? The company partnered with Norwegian to put its product to the test in an FDA-approved lab environment. The results showed that HOCI can kill norovirus, one of the top five food-borne pathogens, in less than one minute.
It's rare to find a single disinfectant suitable for a variety of uses, but HOCl offers a range of possibilities. From each ship's many compartments and dining areas to staterooms and kitchen galleys, HOCI's flexibility makes it the perfect sanitizing solution for every nook and cranny. On top of that, the FDA cleared EcoloxTech's HOCI systems for washing fish, seafood, fruits, and vegetables, as well as shipboard food prep surfaces. In another study (2016, University of Washington School of Public Health), researchers found HOCl was more than 99.99 percent effective in killing OC-43, a type of coronavirus that's similar to COVID-19.
HOCI also helps prolong the life of shipboard furnishings. Bleach and peroxide-based chemicals often cause discoloration when used on carpets, furniture, and linens. Repairing and replacing damaged goods adds up fast considering the large number of cabins on each Norwegian ship. HOCI provides a risk-free alternative, reducing costs across the fleet.
Cruise Ship Safety
With plenty of high-touch surfaces, including handrails, door handles, tabletops, and elevator buttons, Norwegian's must staff continuously sanitize all parts of the ship to ensure maximum cleanliness at all times. Given HOCI's proven effectiveness in killing bacteria, fungi, and viruses, Norwegian uses EcoloxTech's HOCI technology aboard all ships in the fleet. On top of its germ-fighting capabilities, HOCI reduces the need for harsh chemical disinfectants, offering an additional layer of safety for crew members and guests.
For large areas requiring sanitization, crew members simply dispense HOCI through a fogger. Since the active agent in HOCI is the same substance humans produce for self-defense against toxins inside the body, HOCI is a nonirritant and safe to inhale. In fact, HOCI is so safe to use that researchers are currently looking into using it as a treatment for throat and lung infections.
NCL's Peace of Mind
Norwegian spent months working with world-leading safety and medical experts to develop stringent health and safety protocols for each of our ships. We continue to monitor the COVID-19 situation daily and work with the U.S. Centers for Disease Control and Prevention (CDC) to ensure the Norwegian fleet exceeds the necessary standards.
In addition to the use of incredibly effective HOCI sanitizing solutions to frequently disinfect all staterooms, suites, and public areas, each Norwegian cruise ship gets a thorough cleaning and disinfection before every voyage. Continuous sanitization takes place throughout embarkation terminals, which also receive a fogging before and after each embarkation and debarkation where possible. Norwegian commits to taking every precaution to protect cruisers with the ultimate goal of providing Peace of Mind as they explore the world in comfort and safety.
When it comes to sanitizing solutions and cruise ship safety, Norwegian spares no expense. We go above and beyond to outfit all of our ships with some of the most highly innovative and effective sanitizing technology on the market today. After all, your safety and wellbeing is our top priority. Visit Norwegian's Peace of Mind page to learn more about new sanitizing technology on board, as well as health and safety protocols and flexible booking options.