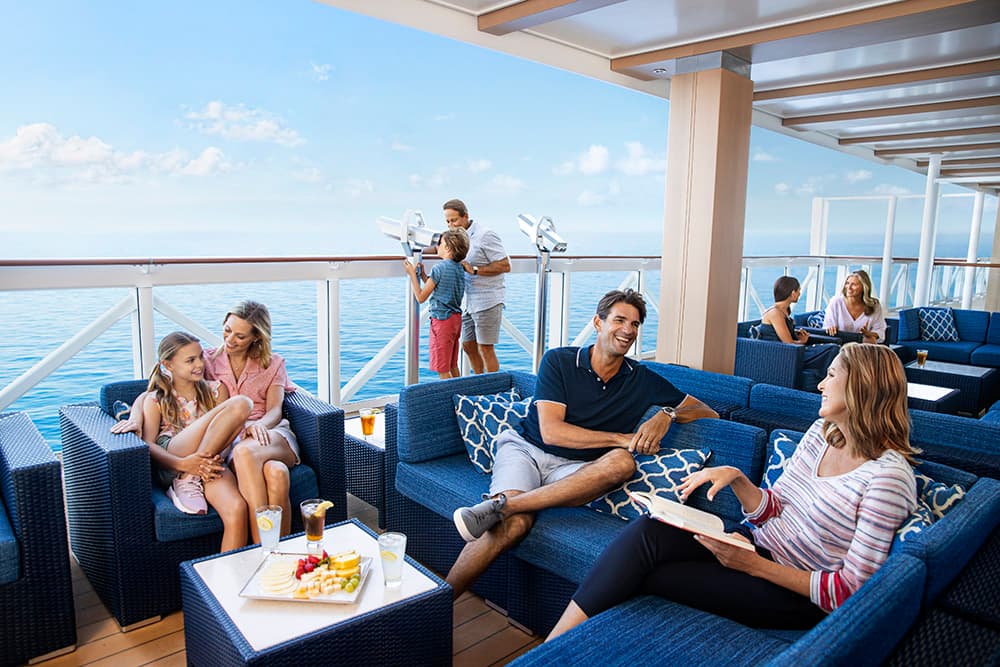 If you're ready to mix it up while onboard, Norwegian's bars and lounges have you covered. With up to 22 bars and lounges on every ship in the fleet, there are perfect options (and drinks!) for every type of traveler. From pool deck bars to specialty lounges, you'll find great places to unwind with the perfect vacation drink in hand. The best part? Each one has its own distinctive vibe. Whether you feel like a quick nightcap in a laid-back atmosphere or you're ready to dance the night away with an elegantly crafted cruise cocktail, you'll find something to suit your every mood.
Ready to start planning? Explore all Norwegian's Cruise Ship Bars & Lounges.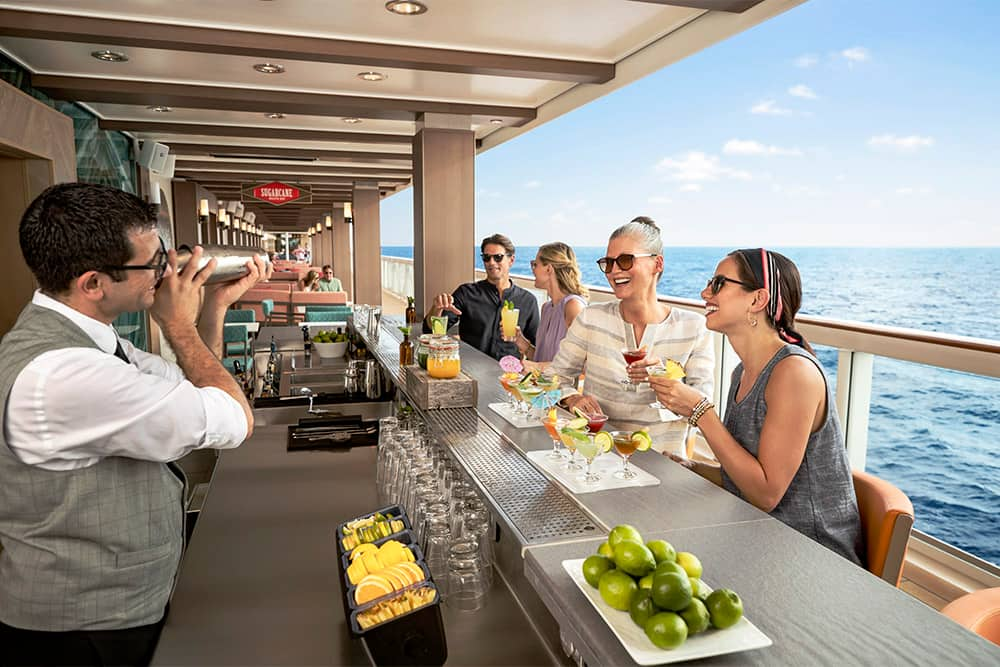 1. Sugarcane Mojito Bar
How would you like to sip on a refreshing mojito in the morning, afternoon, or evening? No matter the time of day, you'll find one freshly muddled and waiting for you at Sugarcane Mojito Bar. Located on The Waterfront, Sugarcane offers a host of unique flavors, including raspberry guava, jalapeno cucumber, and spicy passion fruit. Ready to try your hand at making your own? Try Norwegian's Pineapple Coconut Mojito recipe, presented by our Master Mixologist for your sipping pleasure.
2. Maltings Beer & Whiskey Bar
If you're looking for the perfect place to sip a vacation drink and enjoy great conversation with friends, head to Maltings Beer & Whiskey Bar. The cruise bar's vast selection of international whiskeys from around the world is one of the best among Norwegian's bars and lounges. You'll find Maltings located along The Waterfront on Norwegian Bliss, Norwegian Breakaway, Norwegian Epic, Norwegian Gem, Norwegian Jade, Norwegian Jewel, and Norwegian Pearl.
3. Vibe Beach Club
Connect with the ocean at Vibe Beach Club. This private retreat for guests ages 18 and older features loads of cushioned chaise lounges, sweeping ocean views, relaxing whirlpools, and a full-service bar preparing a wide range of cruise cocktails. With limited passes available for purchase each day, Vibe never feels crowded. It provides one of the most laid-back atmospheres of all Norwegian's bars and lounges.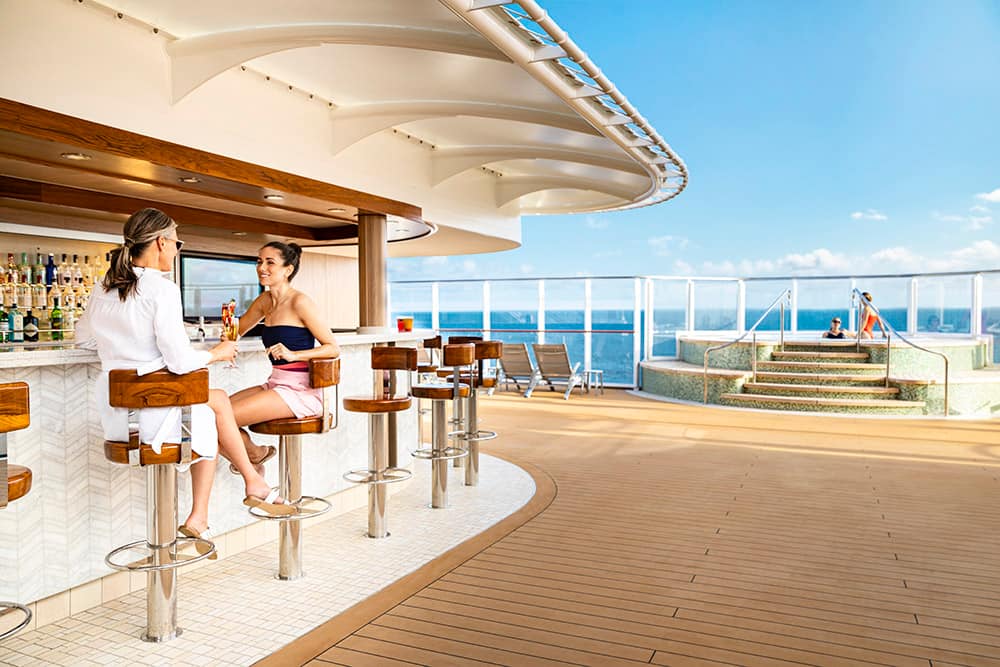 4. Syd Norman's Pour House
From the moment you step inside Syd Norman's Pour House, you'll feel like you've been transported to one of the coolest clubs on the Sunset Strip in Los Angeles, California. What's more, an interactive, improv-based experience driven by a rollicking cast and house band takes you back to rock's glory days. Sing along to your favorites as you sip on specialty cruise cocktails named after rock 'n' roll classics.
5. Spice H2O
What could be better than spending a night at sea staring at the stars? How about dancing under them? This adult-only enclave provides an exotic escape where you can relax during the day in one of the hot tubs or lounge in the grotto area that features a waterfall. At night, it becomes an enchanting open-air dance club.
6. Bliss Ultra Lounge
Kick your night into high gear at Bliss Ultra Lounge. This energetic dance club features glowing walls, special-effects lighting, funky fixtures, and pulsating beats. It's the perfect place to show off your dance moves and party all night long. You'll find Bliss exclusively on Norwegian Breakaway, Norwegian Dawn, Norwegian Epic, Norwegian Gem, Norwegian Getaway, Norwegian Jade, and Norwegian Pearl.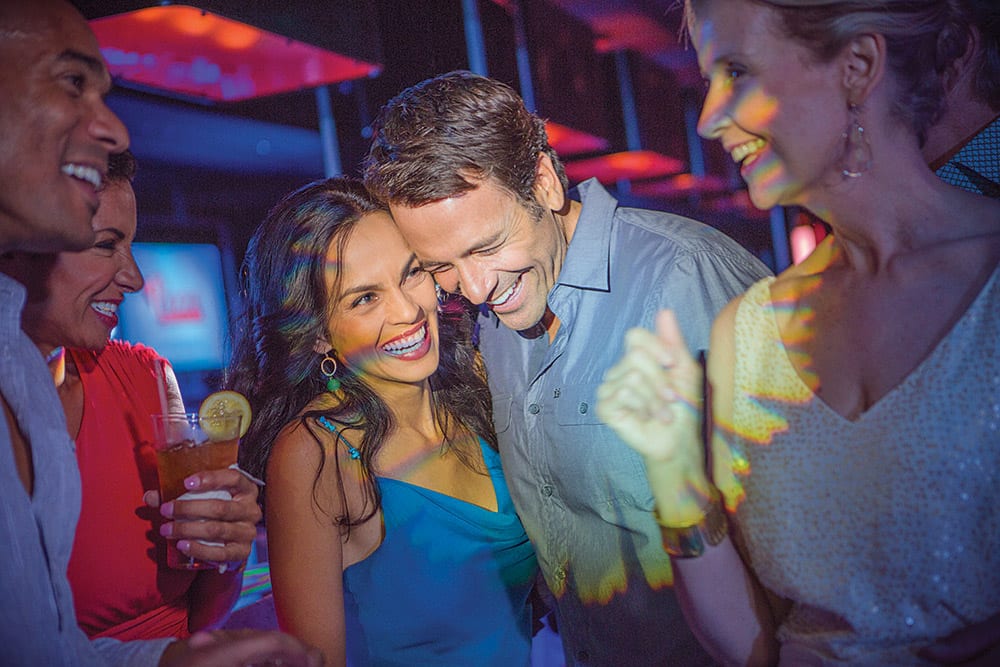 7. District Brew House
With 50 bottled beers and 24 draft beers on tap, District Brew House is a great place to catch up on the craft beer scene at sea. Whether you're new to the game or consider yourself a beer connoisseur, you'll find the perfect brew to wet your whistle.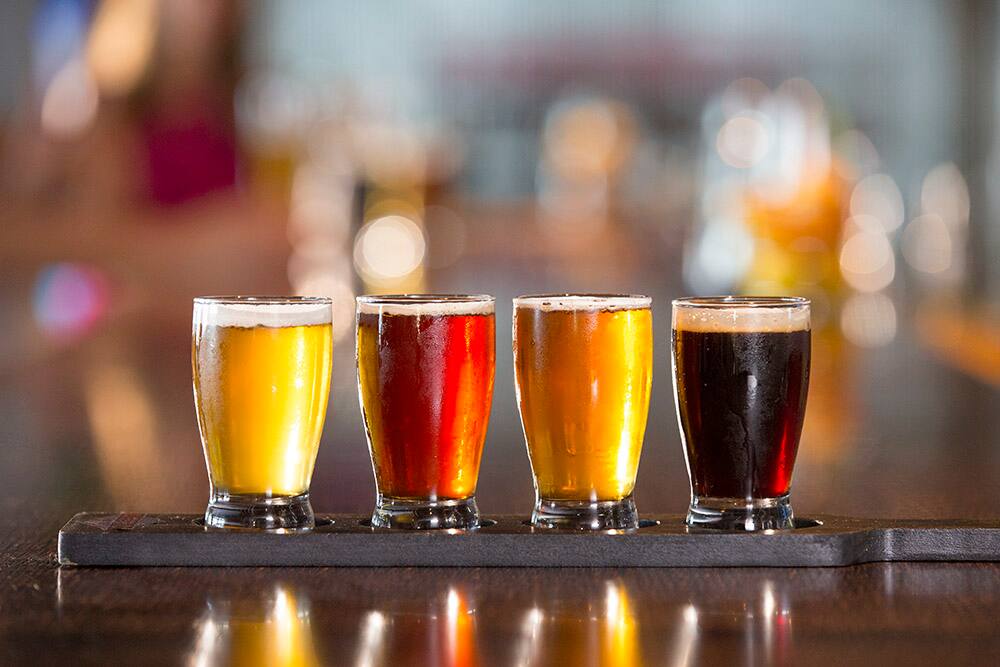 8. The Cellars Wine Bar
The Mondavi family brings its five generations of winemaking expertise to this upscale venue. Sip on some of Napa's best blends at Norwegian's first-ever wine bar. Elevate your experience and learn all about the artistry of wine at the Tasting Table.
9. Skyy Vodka Ice Bar
Have you ever wondered what it would be like to enjoy an ice-cold drink in an arctic chamber? Well, now's your chance. Inspired by Scandinavian ice hotels, Skyy Vodka Ice Bar is made entirely of ice. Grab a parka and chill out - literally. It's a brisk 17 degrees Fahrenheit inside!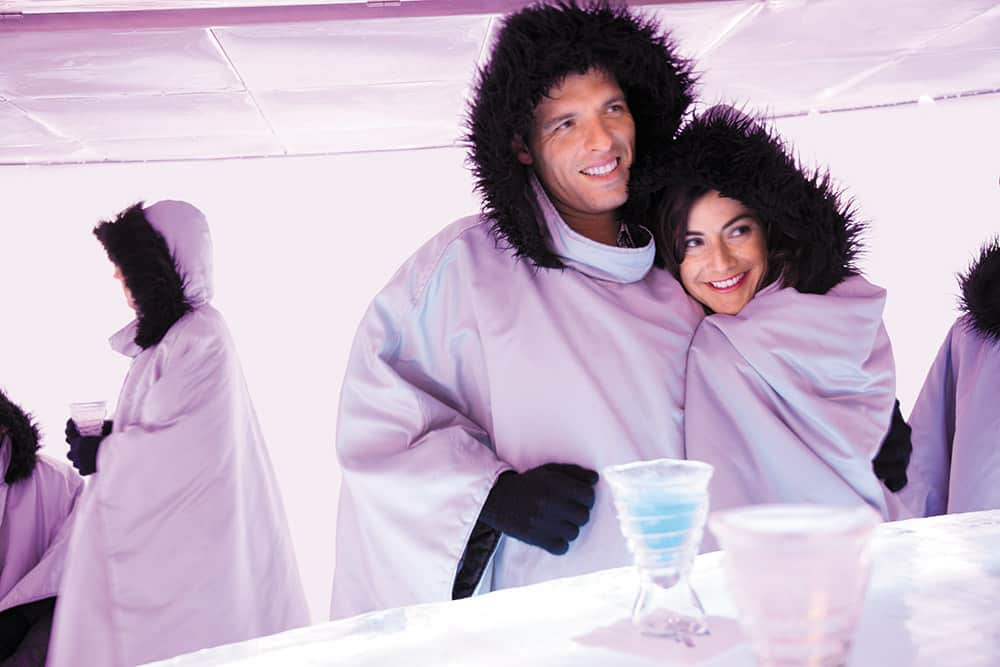 10. O'Sheehan's Neighbourhood Bar & Grill
Sometimes you want to go where everybody knows your name, and O'Sheehan's Bar & Grill is that kind of place. This Irish-style pub is open around the clock for your drinking pleasure. Choose from the wide-ranging beer selection, grab some grub, and play a round of pool with your pals. You can even throw darts or watch your favorite sports on the flat-screen TVs.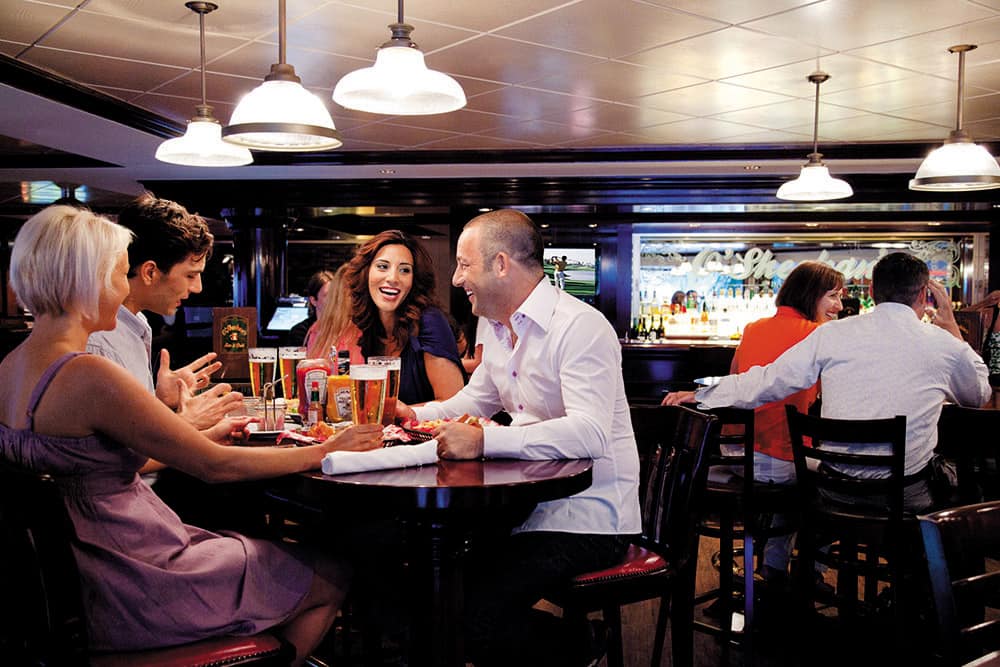 11. The Waterfront
Though it's not exactly a bar or lounge, we'd be remiss not to give a special shout out to The Waterfront. Found exclusively on Norwegian Breakaway and Breakaway Plus class ships, this quarter-mile oceanfront promenade is an ideal destination to enjoy a cruise cocktail while watching the sunset. It's also where you'll find several of Norwegian's most popular cruise bars and lounges, so you can easily hop from one watering hole to the next while still connecting with the sea.
Of course, this is just a sampling of the refreshing options that await you on board. Which is our favorite? Have you cruised with Norwegian before? Tell us about your favorite bars and lounges in the comments!
With so many incredible options, you'll have a great time exploring all the unique offerings and discovering which ones speak to your personal vibe. Visit the Norwegian website to learn more about the cruise bars and lounges available on each cruise ship, and be sure to sign up for emails to stay up to date on all the latest cruise deals and news.