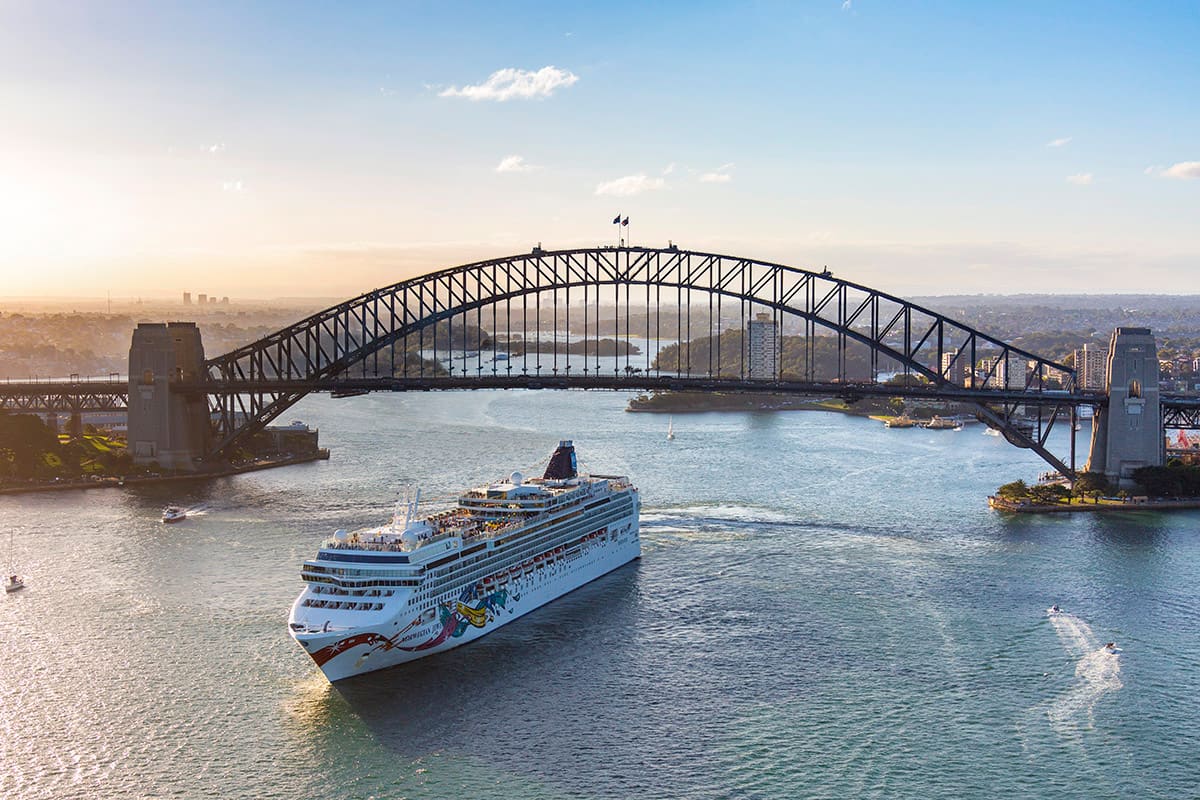 If you're considering a cruise to Australia, Norwegian Cruise Line offers several itinerary options that not only include time in Australia but also ports in New Zealand or Southeast Asia. You'll have the opportunity to explore Australia's Great Barrier Reef, take a wine-tasting tour, cruise along some of New Zealand's iconic fjords, or see an Indonesian Komodo dragon in person. Just ahead, let's explore some of the best Australia cruises you can explore with Norwegian.
14-Day Australia and New Zealand Cruise
This two-week cruise visits some of Australia's and New Zealand's most iconic places. On a 14-day Australia and New Zealand cruise, you'll embark in Sydney and disembark in Auckland, New Zealand.
You'll cruise spots like Dusky Sound, Milford Sound, and Doubtful Sound and visit ports like:
Eden, Australia: Located along the rugged coastline in New South Wales, Eden is a great starting point for national parks and beaches, and is one of the best spots for oyster farming.
Burnie (Tasmania): Burnie is an artisan community on the northwest coast of Tasmania. Look for locally crafted products like ceramics, single-malt whiskey, European-style cheeses, and more. Also, Burnie offers plenty of wildlife sighting opportunities, including penguins and platypus.
Dunedin (Port Chalmers): Wildlife-sighting opportunities in Dunedin include rare, yellow-eyed penguins, the Royal Albatross, and fur seals. Don't miss the beautiful Victorian and Edwardian architecture that dates back to Dunedin's early days as a gold-rush town.
Lyttelton: A small port town near Christchurch, Lyttelton is home to unique shops, bohemian artists, restaurants, and cafes.
Marlborough (Picton): Enjoy recreational activities like fishing and dolphin watching, or spend the day enjoying a Marlborough wine tour.
Wellington: Wellington is home to beautiful Victorian Gothic buildings, including sites where the "Lord of the Rings" trilogy was filmed.
Napier: Napier is known for its art deco style because an earthquake caused the city to be rebuilt in 1931. Napier is also recognized as a leading wine-travel destination.
Tauranga: Popular attractions at Tauranga include Hell's Gate geothermal park and a village that was buried by a volcanic eruption.
Bay of Islands: There are around 150 undeveloped islands here where you can go kayaking and fishing, and see wildlife like penguins and dolphins.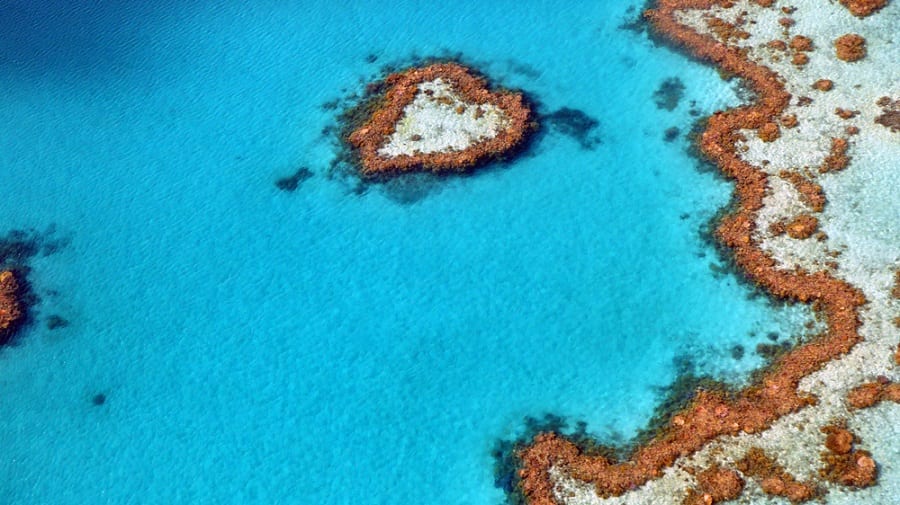 10-Day Australia and New Zealand Cruise
If you want a shorter cruise option, consider a 10-day cruise that visits both Australia and New Zealand. Rather than embarking on the cruise in Australia, you'll start in Auckland, New Zealand, and disembark in Port Kembla, Australia, which is around 50 miles south of Sydney. Other ports include:
Tauranga
Gisborne
Wellington
Marlborough (Picton)
Lyttelton
Dunedin (Port Chalmers)
Overnight cruising through Milford Sound
Except for Gisborne, these are the same New Zealand ports you'll visit on the longer 14-day Australia and New Zealand cruise. Gisborne is often referred to as the Chardonnay capital of New Zealand. It's also one of the first places in the world where you can watch the sunrise and the best place to learn more about New Zealand's Maori culture.
Cruising Australia on Norwegian Jewel
When you book an Australian cruise on Norwegian, you'll be sailing on Norwegian Jewel, the namesake ship of the "Jewel Class." There is no shortage of things to do onboard, including 15 bars and nightclubs and 16 options for restaurants and dining.
After an extensive dry dock period in 2018, Norwegian Jewel is even more luxurious and chock-full of features. Brand new Haven Deluxe Owner's Suites have been added as well as the Bliss Ultra Lounge. There is a new 1950s American diner, Pit Stop, as well.
For cruise passengers who want calorie-burning activities onboard, Norwegian Jewel has an outdoor sports complex where you can play volleyball, dodgeball, and basketball. There are fitness classes, a yoga deck for your morning yoga routine, and gym equipment for those who prefer to work out on their own.
Traveling with family? Norwegian Jewel has two-story Wii screens, bowling alleys, pools with water slides, and plenty of kids' and teens' programs to keep them fully entertained.
Why Choose Norwegian for your Australian Cruise?
Why choose Norwegian to book your Australian cruise? Aside from recently being rated best all-around cruise on AOL Travel, Norwegian is the only cruise line to offer Freestyle Cruising. Dine in a different restaurant every night of the cruise and dine at whatever time you want, with no pre-arranged seating.
When it comes to selecting your Australian cruise, choose what factors matter most to you, whether it's the embarkation or disembarkation ports, cruise ports, or the length of the cruise. No matter what Australian itinerary you choose, you'll have an amazing time cruising through some of the most iconic sights in the region.