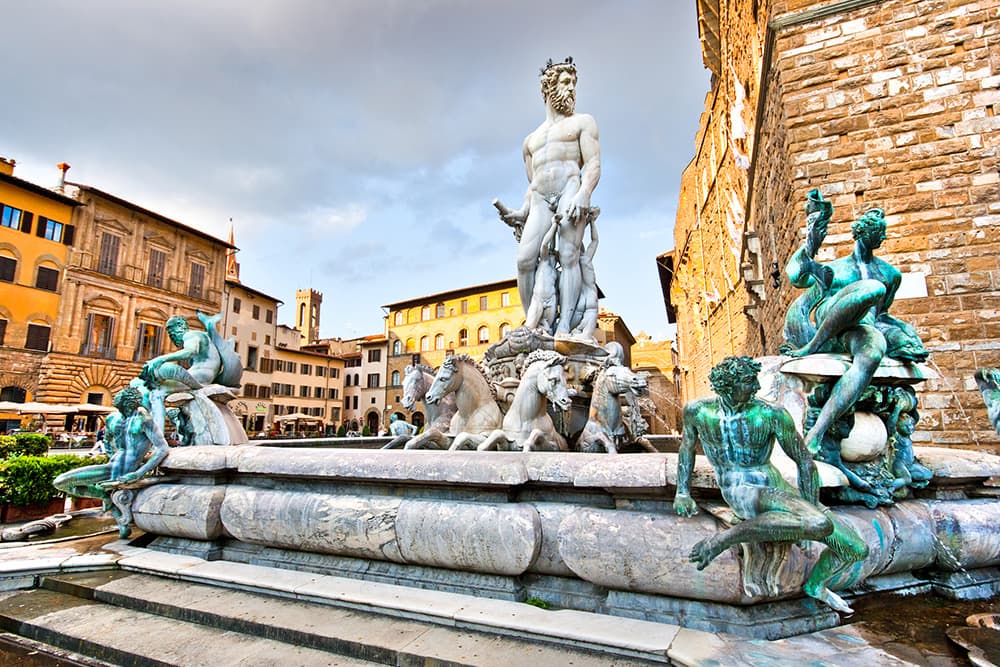 If you've been eyeing a Mediterranean cruise, now is the time to book. Norwegian has a number of new itineraries, including ones with several stops in Italy. Choose from cruises that depart from either Venice (Trieste) or Rome and stop in cities like Naples and Florence. Here is a look at what you can expect in each of these Italian ports.
Prêt à planifier votre croisière ? Explore all cruises to Italy.
Naples
If Naples is on your list, it's probably for one of three things — pizza, Pompeii, or the Amalfi Coast. Consider the 12-Day Italy and Greek Isle cruise that departs from Venice, which provides you plenty of time to explore the city and surrounding areas. This cruise gives you 11 hours in Naples, just enough time for the 9.5-hour excursion to the Amalfi Coast.
On this excursion, you'll visit the villages of Sorrento, a playground for ancient wealthy Romans, and Amalfi, located at the mouth of a coastal gorge. As you walk around Amalfi, your guide will share historical tidbits about the cathedral of St. Andrew before giving you some free time to explore and shop. The final leg of your tour includes a boat ride back to Salerno, where you can witness the iconic Dolomitic cliffs.
Rome
When you choose a cruise that includes Rome, it's important to point out that you are stopping in the port city of Civitavecchia, which is about an hour and 15 minute drive to Rome, so make sure to factor that in when planning your excursions.
There are so many significant sights and things to do in Rome; it's impossible to list them all. Some highlights include the Colosseum, Pantheon, Trevi Fountain, Piazza Navona, the Spanish Steps and Castle Saint Angelo. With over 2,500 years of history, it's no wonder that Rome is at the top of most people's bucket list adventures and one of the most-visited cities in the world.
CROISIÈRES SUR CE THÈME :
9-Day Greek Isles Cruise: Santorini, Mykonos & Croatia on Norwegian Viva.
12-Day Mediterranean Cruise: Italy, France, & Croatia on Norwegian Epic.
10-Day Greek Isles Cruise: Santorini, Athens & Croatia on Norwegian Dawn.
Of course, you can also visit the world's smallest country - Vatican City. Whether you plan to visit the museums and the Sistine Chapel or tour St. Peter's Square and Basilica, you'll want to ensure you are appropriately dressed with your knees and shoulders covered. No hats or low-cut clothing are allowed either. These rules are strictly enforced here, and you could be turned away or forced to buy a plastic poncho that covers you.
No matter how you choose to spend your time in Rome, you'll be doing a lot of walking, which is a great way to work off all the calories from the bevy of Roman eats, including a scoop or two of gelato each day.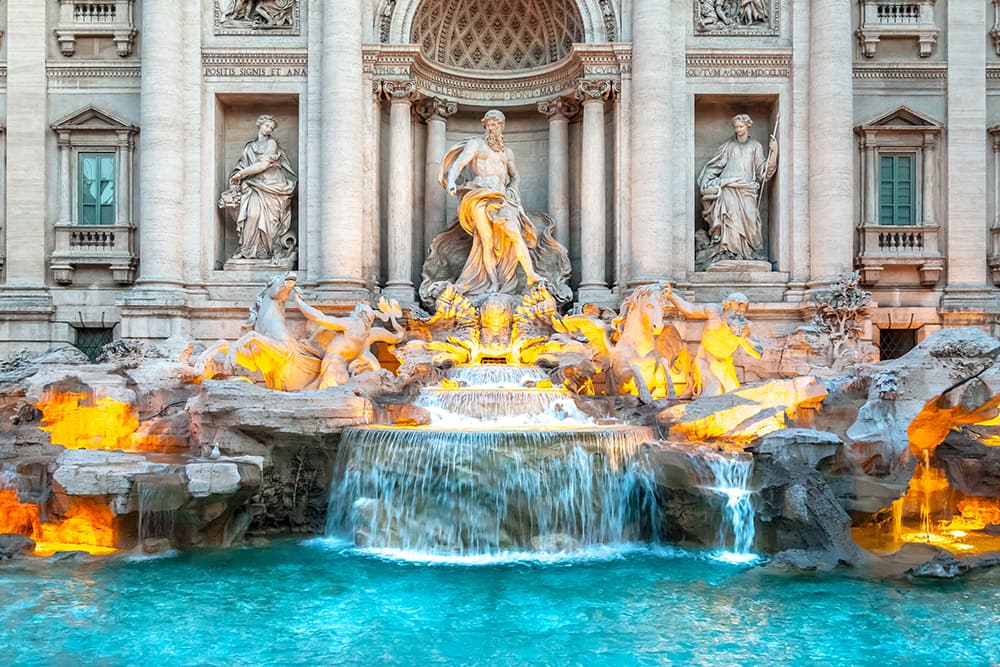 Venise (Trieste)
The scenic port city of Trieste is steeped in history and natural beauty. Qu'il s'agisse de visiter des musées et des sites historiques, de flâner sur le bord de la mer ou de se prélasser sur une plage de sable blanc, cette région isolée et pittoresque de l'Italie offre un large éventail d'attractions et d'activités
A walking tour provides a great introduction to everything Venice is about and has to offer visitors. You'll visit some of the city's most iconic sights like the Rialto Bridge, Doge's Palace, the Basilica of St. Mark, and so much more. Another incredibly popular option for travelers heading to Venice is a day trip to Murano Island, famous around the world for its hand-blown glass.
Be sure to bring your appetite, as Venice has a welcoming food and wine scene. If you want to experience Venice the way locals do, be sure to stop by a few of Venice's famed cicchetti bars. These informal spots get packed with Venetians stopping by after work for a quick bite. Cicchetti are like small bites, and it's not uncommon to move from bar to bar as the evening progresses.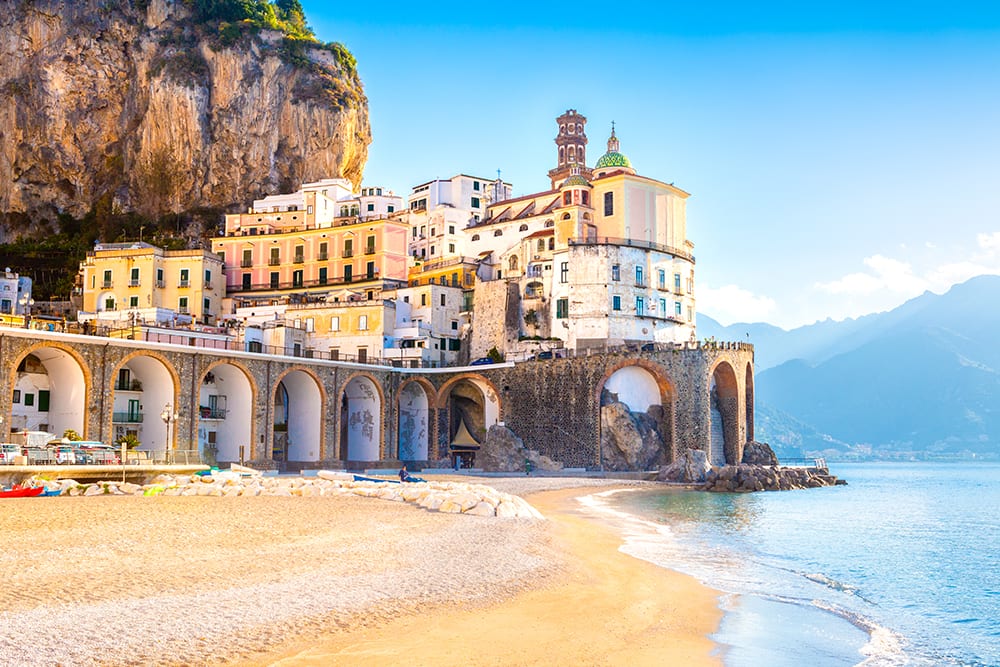 Other Ports of Interest in Italy
In addition to these prominent three hotspots, Norwegian cruises to several other ports in Italy, including Florence and Pisa by way of Livorno. Along with iconic landmarks like the Leaning Tower of Pisa, Livorno is also the port for oenophiles who want to drink Tuscan wines. Book an excursion to spend the day in the nearby medieval town of San Gimignano or head up into the Apuan Alps to a Carrara marble quarry to learn how this famous marble is excavated.
Some Norwegian cruises also visit two destinations on the island of Sicily. The first stop is Taormina, where you can admire incredible views of Mt. Etna or go one step further and go up the side of this massive volcano.
The other stop in Sicily is Messina, the third-largest city on the island. Partake in more exciting Mt. Etna excursions to scenic villages like Savoca and Forza d'Agro. You can also book a day trip to Taormina itself. Did you know there are Etna-certified wines? These are made with grapes grown in volcanic ash and handpicked to ensure the highest quality.
No matter which of these incredible cruises you decide on, be sure to sign up with your e-mail to stay on top of all upcoming cruise deals and news.