Are you looking at a Mediterranean cruise on Norwegian? If so, consider one that stops in one of our newest port cities—Trieste, Italy. It's one of the most beautiful cities in Italy, although often overlooked by tourists heading to big cities like Venice and Milan. Now is the perfect time to book a cruise to Trieste.
Read on to fuel your wanderlust and learn more about what to see and do in Trieste, Italy.
Prêt à planifier votre croisière ? Explore all cruises to Trieste, Italy.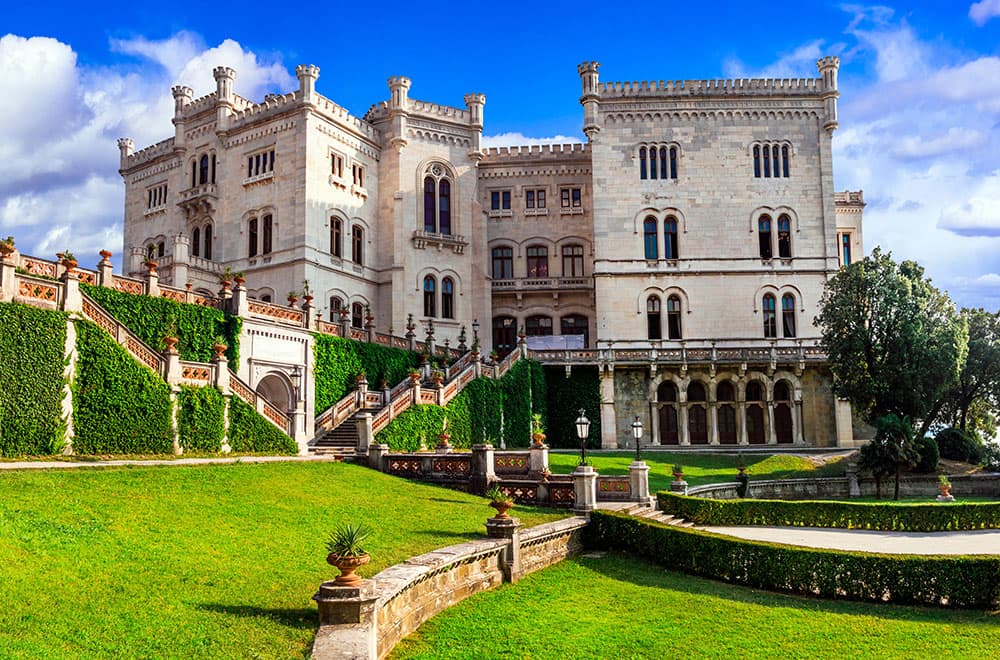 Where is Trieste?
Trieste may not be as well-known as many other cities in Italy, but that doesn't mean it doesn't offer plenty to see and do. Trieste is the capital of the Friuli Venezia Giulia region in northeastern Italy. It's mostly surrounded by Slovenia and sits along the Adriatic coast, near Venice. You'll find Italian as well as Austro-Hungarian and Slovenian influences here.
Important Trieste Landmarks
Trieste's main square is called Piazza Unità d'Italia. Grand buildings line three sides of the square, reminders from when Trieste was part of the Austrian Empire. The final side of Piazza Unità d'Italia faces the Adriatic Sea, earning it the distinction of being the largest seaside square in Europe. Trieste City Hall is in the center of the piazza, along with many notable monuments. A short distance from the piazza is Arco di Riccardo, a Roman archway believed to date back to 33 B.C. It is the only gateway to survive within the Roman city walls.
Although Trieste is a port city, the actual port is not directly in the city center. That means you'll find beautiful promenades and piers along the waterfront by Piazza Unità d'Italia. Don't miss the Molo Audace, which is a long stone pier.
CROISIÈRES SUR CE THÈME :
9-Day Greek Isles Cruise: Santorini, Mykonos & Croatia on Norwegian Viva.
12-Day Mediterranean Cruise: Italy, France, & Croatia on Norwegian Epic.
10-Day Greek Isles Cruise: Santorini, Athens & Croatia on Norwegian Dawn.
On the hill overlooking Trieste, you'll find Castello di San Giusto. The Austrians built it to protect Trieste from the Venetians. It never saw much action during the wars, so it's well-intact. You can tour inside and see some exhibits. The views are unsurpassed here, so it's worth paying the few Euros to go inside. Another castle in Trieste is Castello Di Miramare. The castle is located along the waterfront with a white facade that is impossible to miss. You can visit the beautiful gardens here, which cover about 50 acres.
Trieste also has remnants of a Roman Theatre. It was built in the 1st Century A.D. and is quite well-preserved. It faces the water and utilized the natural incline in its construction. Statues once adorned the theatre, but now they are housed in the City Museum.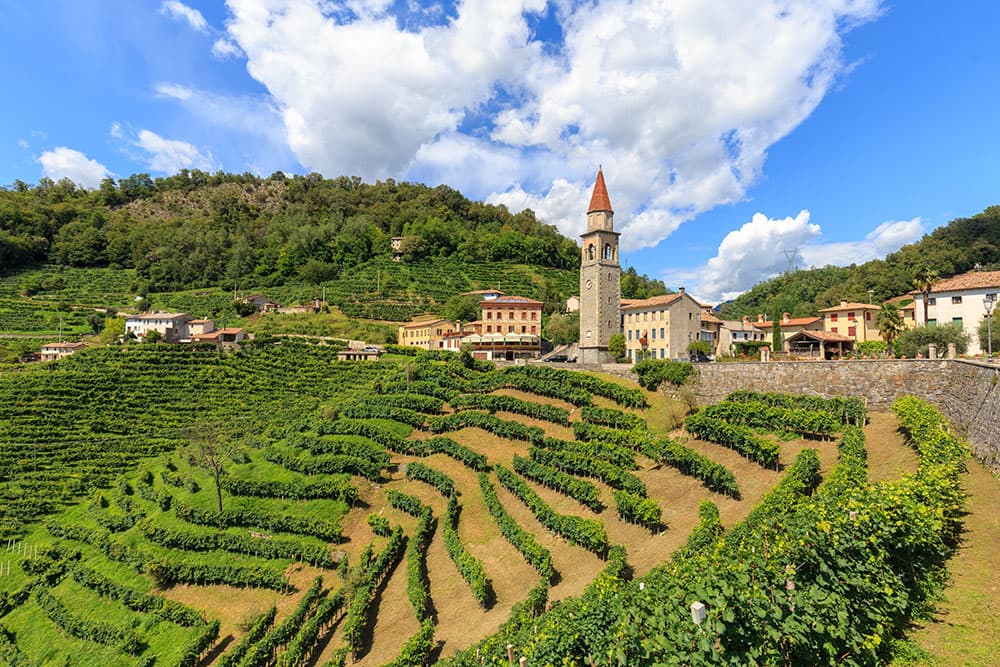 What to See and Do in Trieste
Trieste is home to some small Roman ruins, located in a piazza below the Castello di San Giusto. Here, you'll find remains of the Forense Roman Basilica. You'll see a few rows of partial columns and remains of the basilica and forum.
To learn more about Trieste's maritime past, visit the Museo del Mare. There are cross-sections of different vessels, salvaged equipment, and beautifully crafted model ships. The museum also has displays of how naval operations and the ports evolved over time.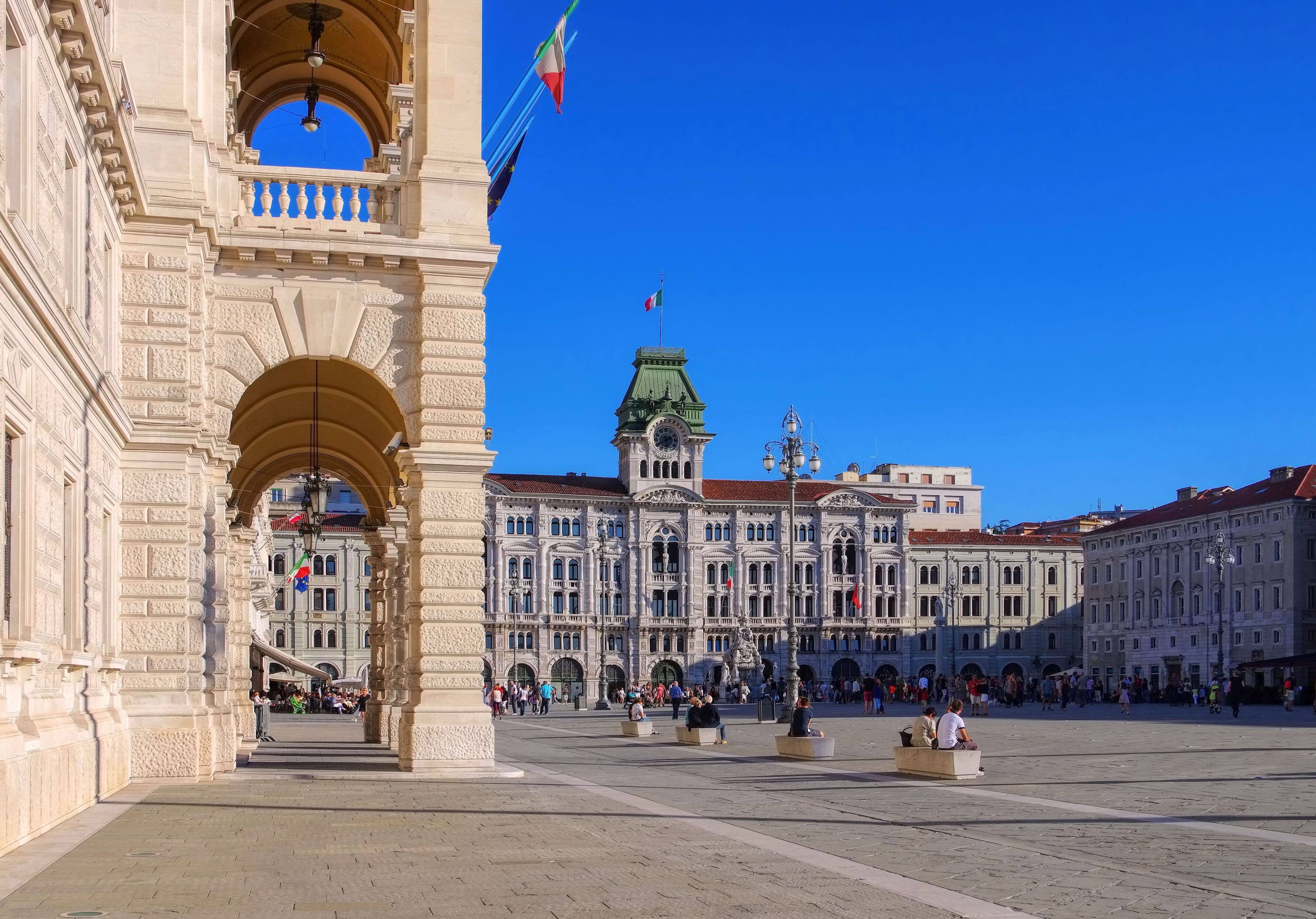 If you like to visit lighthouses on your travels and want to get in some extra exercise, head to Faro Della Vittoria (Victory Lighthouse). You will need to climb around 200 steps before you reach the top! It's worth the climb as you'll have a beautiful panoramic view over the Gulf of Trieste and the city.
The town of Prosecco is part of the greater Trieste area. If you like sparkling wine, consider visiting the small village to learn more about the history of Prosecco and how it's made. You can also visit a winery to taste some local Prosecco wines too.
Another option is to take a 20-minute drive from Trieste and visit Grotta Gigante. It is one of the largest tourist caves in the world. Its central cavern is over 100m high, 65m wide, and 130m long.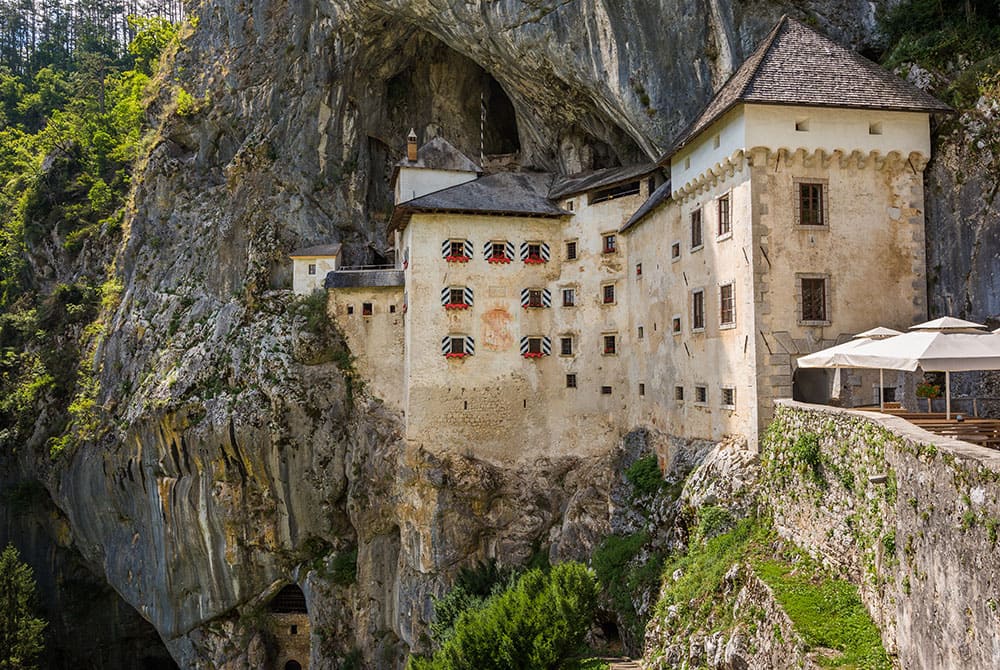 Day Trips from Trieste
If you want to explore nearby attractions, consider a day trip to Slovenia. You can visit iconic sights like Lake Bled and the city of Ljubljana, or the Postojna Cave and Predjama Castle.
What to Eat in Trieste
Many restaurants in Trieste are called buffets and feature plenty of interesting cultural influences. Some of the most popular dishes here include:
Jota, which is a soup filled with pork, sauerkraut, potatoes, and beans with historical roots dating back more than 500 years.
Sardoni Impanai are fried pilchards that are similar to anchovies.
Risi E Bisi is rice and peas, a dish that originates from Veneto.
Capuzi Garbi is a type of white sauerkraut; it is served as a typical side dish in Trieste and also the main ingredient in Jota.
La Canaldraca is a simple stew prepared by fishermen with salted meats and potatoes; it may come with a tomato-based sauce, without tomatoes (Calandraca al Bianco), or with a glass of white wine (Calandracaco'l vin).
Gulasch Alla Triestina pays homage to Trieste's Hungarian roots with a goulash; however, there are no potatoes in the Trieste version.
Are you still deciding which Mediterranean cruise is right for you? Be sure to sign up for Norwegian's cruise deals to get the latest offers and specials delivered directly to your inbox. When you're ready to book your Norwegian cruise vacation, you know you're getting the best deal available.