Finding what to wear on an Alaska cruise can be a challenging endeavor. You might encounter varying climates and need different shoes and clothing items depending on the shore excursions you plan to book. When you sail with Norwegian, you don't need to worry about formal attire on top of all the cold-weather clothing you need to bring.
Deciding what to wear also depends on the locations and time of year you're cruising in Alaska. Are you booking an inside passage cruise or a cruise and land combo tour? You might pack differently if you're spending extra days on land.
Weather can change quickly in Alaska. Juneau can get down to 30° Fahrenheit in March, with a high of 65° Fahrenheit in July. High temperatures in Ketchikan range from the high 40s in April to the high 50s in September. Fairbanks is often warmer during the summer, with July temperatures in the low 70s.
Here's what you need to know about what to wear on an Alaska cruise vacation so you can start planning.
Prêt à planifier votre croisière ? Explore all Norwegian Alaska cruises.
Cruise Casual on Norwegian
Norwegian ships call for "cruise casual" attire on board during the day. A warm-weather itinerary might include shorts and flip-flops by the pool. However, an Alaska cruise can get chilly, even during the summer. Rather than wearing shorts and sundresses, you might opt for long pants and long-sleeved dresses. Examples of cruise casual attire include:
Capris or long pants.
Jeans.
Trousers or khakis.
Tops and sweaters.
Polo shirts.
You aren't likely to be wearing shorts or beachwear much, if it all. However, you should still consider thin clothing items you can layer in the event the weather warms. We still recommending packing bathing suits so you can enjoy the onboard hot tubs or get in the pool at the Spa Thermal Suite (on select ships).
Remember, nights on board will be even colder, so you'll also want plenty of cold-weather items. You can minimize your luggage by trying to pack apparel you can mix and match, such as tops and bottoms in the same color family. Bring clothing items you can use for multiple occasions. For example, a loose pair of black jeans could work over thermals for an excursion and then pair with a nice top for evening dining.
Specialty Restaurants Attire
If you plan to dine at the upscale specialty restaurants, you'll want to follow the smart casual dress code. Appropriate attire can include:
Slacks.
Nice pants or capris.
Dresses.
Sweaters and long-sleeved shirts.
Blouses and skirts.
Boots, dress sandals, or heels.
Collared shirts or polo shirts.
Closed-toe shoes.
Children 12 years old and younger can wear nice shorts to any of Norwegian's onboard restaurants.
What Can't You Wear in the Dining Rooms?
Norwegian has very few rules on what you must wear, but some clothing items are prohibited in the dining rooms and specialty restaurants. These items include swimwear, baseball caps, sun visors, flip-flops, and men's tank tops. You cannot wear faded, ripped, or holey jeans. Swimwear (with a cover-up or shirt) and footwear are only allowed in the buffet and outdoor casual dining spots.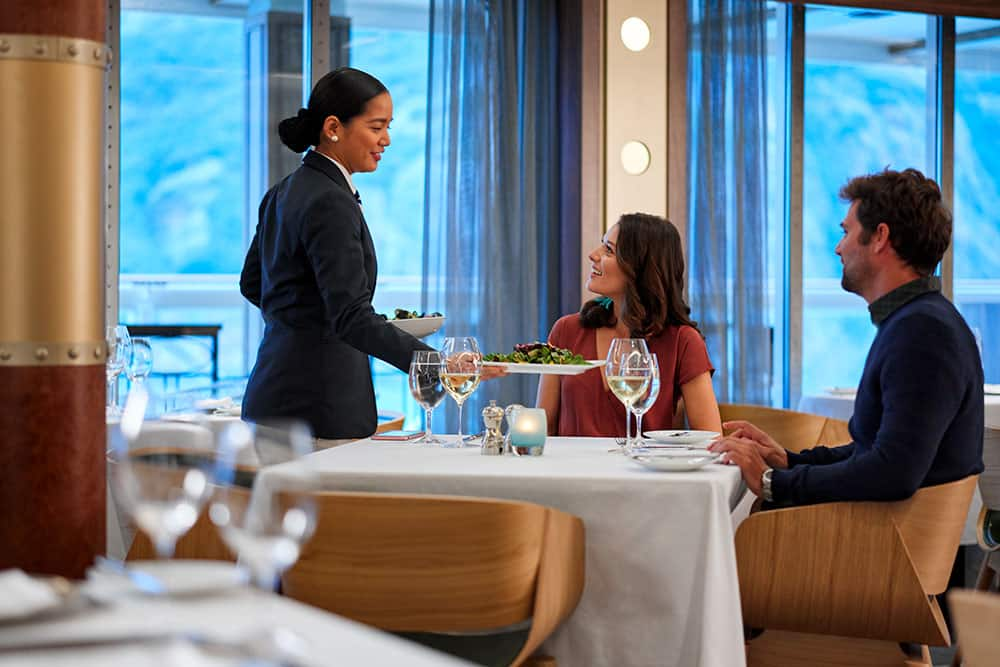 Norwegian's Themed Nights
You'll likely have one or more themed nights on your Alaskan cruise. Norwegian's Night Out is the perfect night to dress up if you want to bring evening or formal attire. This event is our version of a "formal night" but more fun! Don't forget we have the portrait studio on board. If you're dressing up, why not schedule a session with our photographers?
What To Wear on Alaska Shore Excursions
Packing for Alaska cruise shore excursions can be the most daunting. If you book your desired excursions prior to your cruise, the listings will tell you if you need specific equipment or clothes. Don't forget about proper footwear. Having the appropriate shoes for the adventures you book is crucial. You can't wear flip-flops to walk on a glacier, for example.
Layering is crucial when visiting Alaska. You need clothes that allow you to adapt should the weather take a sudden turn. Items you should always consider on a cold-weather destination such as an Alaska cruise include:
Long- and short-sleeved T-shirts.
A puffer vest you can layer over a long-sleeved T-shirt.
A lightweight, insulated jacket.
A waterproof rain jacket.
Sweaters.
Mock turtlenecks.
A lightweight scarf and a heavier one should the temperatures drop.
Base layers made with insulating fabric.
A beanie and gloves (consider ones that allow you to operate a smartphone).
Comfortable and loose-fitting pants you can put base layers under.
Zip pants that can transform into shorts, particularly if they're waterproof.
Wool socks.
Wicking socks for excursions, which will help keep your feet dry.
Waterproof boots or shoes.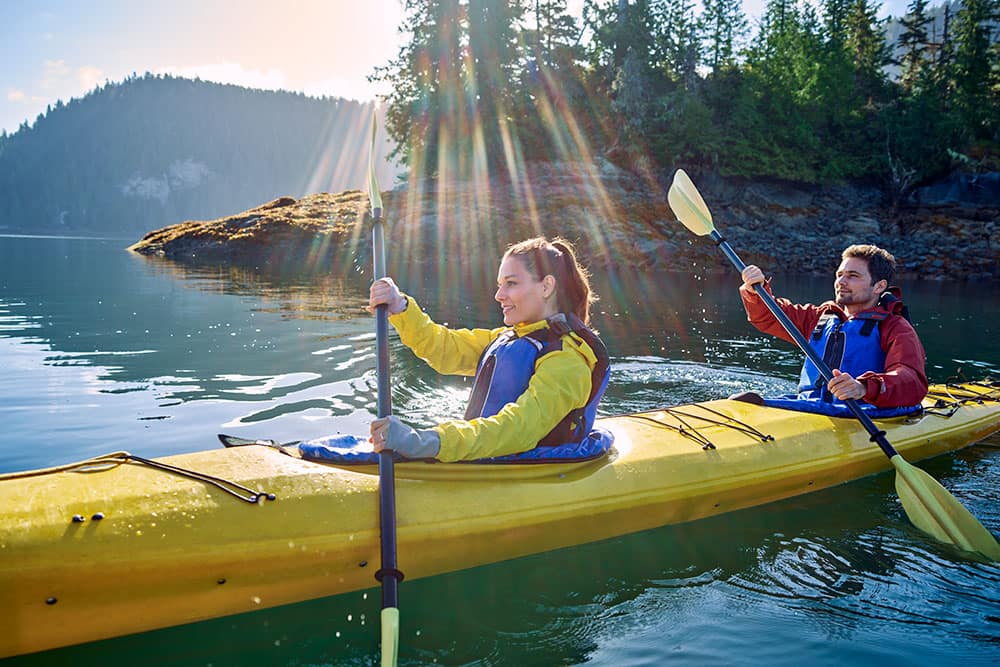 Bring one or more hats for your Alaska cruise shore excursions. While the weather might be chilly, it's likely going to be very sunny too. You might find your scalp sunburned after a day out, which can make for an uncomfortable rest of your cruise. Don't forget good sunglasses either! Polarized types can help cut down the glare from the sun or snow.
Have you decided which Alaska cruise itinerary is best for you and your travel companions? If not, be sure to sign up for emails to get the latest cruise deals and special offers delivered right to your inbox.
Où partirez-vous ensuite ? Indiquez-nous-le dans les commentaires !
NOTE DE L'ÉDITEUR : Cet article a initialement été publié le 6 juin 2022. Il a été mis à jour pour afficher le contenu et les itinéraires associés.