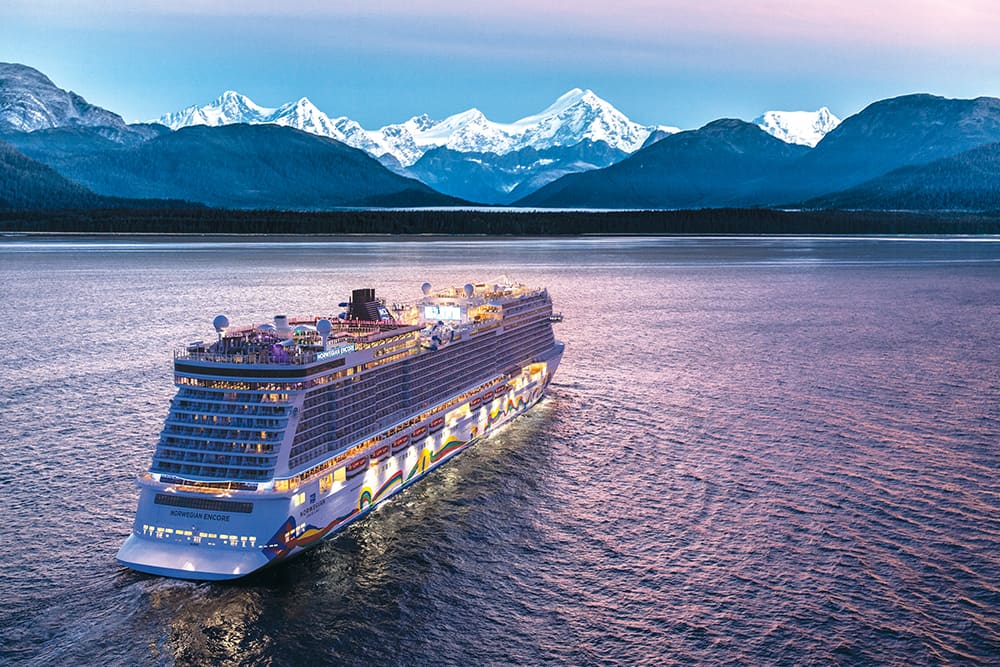 Brought to life in partnership with Voyij.com

If you want to take the perfect Instagram photo or film the ultimate reel to share with your friends, Alaska is the place to go. The 49th state is one of the most photogenic places in the world, and it is a photographer's dream!
There are countless Instagram-worthy spots across the state, from majestic icebergs and snow-capped peaks to thousands of miles of pristine coastlines and endless forests.
The best part is that you do not need more than a smartphone with a decent camera to take Instagram-worthy photos when visiting Alaska in the summer, thanks to the fantastic natural lighting. We do recommend you bring a foldable tripod that you can carry in your backpack. And always have a fully charged battery since you never know when you will encounter that perfect photo opp.
If you embark on a summer cruise to the last frontier, here are a few spots you do not want to miss.
Pronto per iniziare a pianificare? Scopri tutte le crociere in Alaska.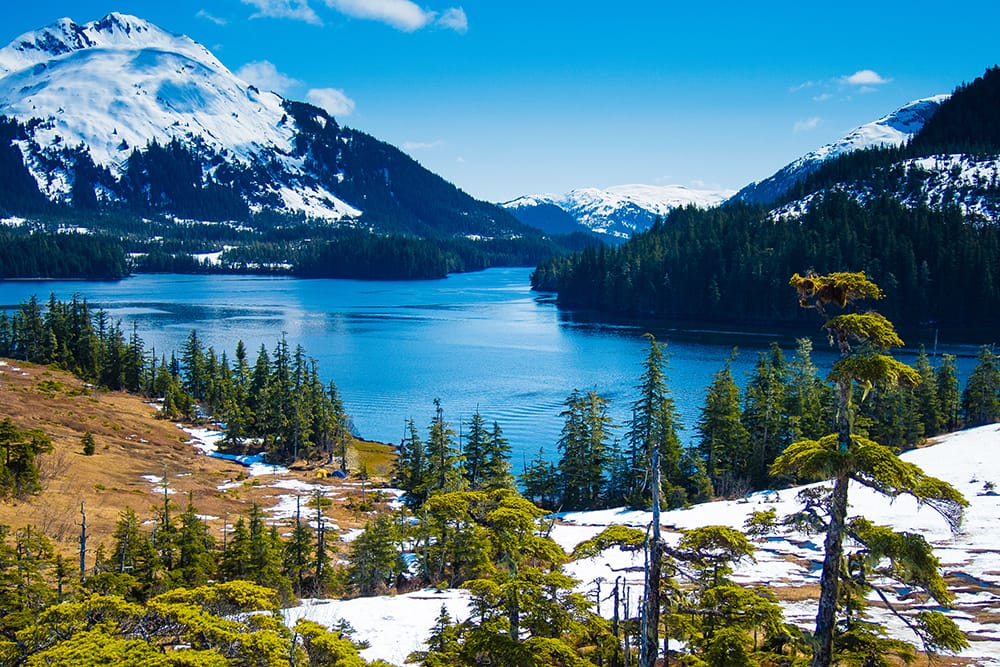 1. Resurrection Bay
If your ship docks in Seward, you must make it to the Seward harbor at the edge of Resurrection bay- a breathtaking fjord surrounded by ice-capped mountains. To get the best shot of the bay, we recommend taking a boat tour around Resurrection Bay to capture the stunning inlet views. If you don't have time to take a boat tour, you can still get beautiful photos from the Seward Boat Harbor and the Waterfront Park, where you will also spot sea otters and bald eagles flying overhead.
2. Alaska Wildflowers
As you explore Alaska during the summer, look for beautiful wildflowers throughout the state. Home to over 1,500 species of wildflowers, Alaska is the perfect destination to get Instagram-worthy flower photographs that will surely impress your social media followers!
If you are renting a car and are looking for the perfect wildflower, the Seward Highway from Anchorage to Seward is the place to go! Wildflowers bloom on the side of the road, adding a unique shade of purple and pink to the local landscape. If you want to see the flowers in full bloom, we recommend going in June or July since most flowers are no longer blooming by August.
To see wildflowers juxtaposed with snowcapped mountains, you need to visit the Eveline State Recreation Site near Homer, a 2-mile trail through meadows and forests where you will find Lupine, Wild Geranium, Chocolate Lily, and other beautiful flowers. To get the perfect shot, don't forget to take your tripod.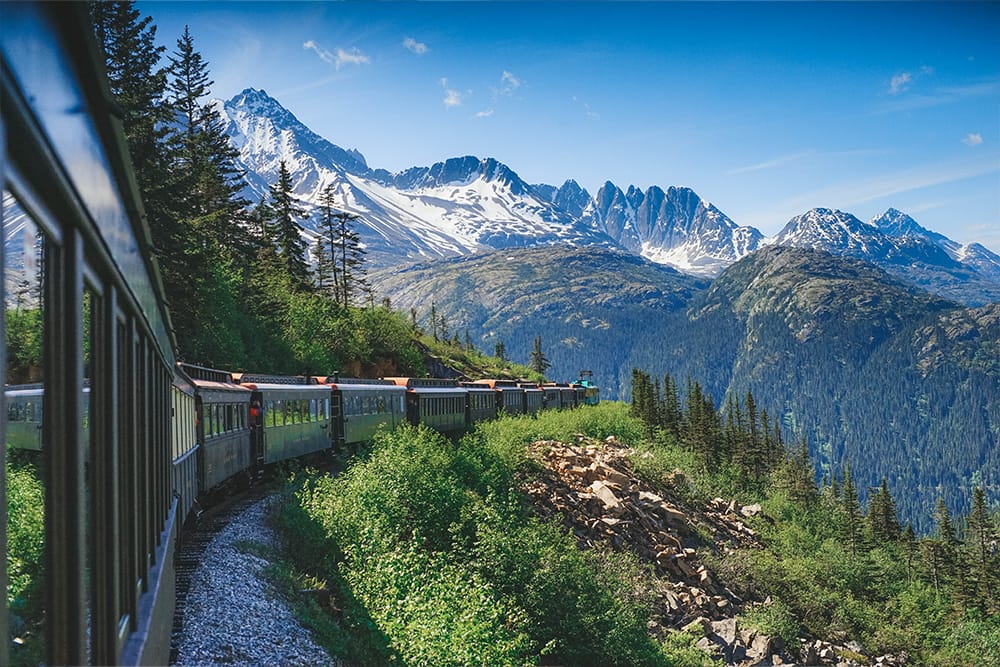 3. Denali National Park and Preserve
With 6 million acres of wilderness and home to Mount Denali- North America's tallest peak, Denali National Park and Preserve is home to hundreds of Instagram-worthy landscapes. If we had to choose one place in Denali, it would have to be Wonder Lake- where you will see the Alaska Range mountains reflected in the pristine waters of Wonder Lake. To get here, you must take one of the Denali National Park Shuttles and get off at the 85-mile mark on Park Road. If you rent a car and drive along the Parks Highway between Anchorage and Denali, you must stop at Byers Lake, a crystalline lake located on mile 147.
4. Glacier Bay National Park and Preserve
Glacier bay is one of the most Instagram-able places in all of Alaska. This national park, located west of Juneau, is home to vast tidewater glaciers, ice-crusted peaks, and rocky beaches. A photographer's paradise.
Glacier Bay National park is roughly the same size as Connecticut, so there are thousands of amazing landscapes to photograph. If we had to choose one, it would be the Margerie Glacier, a 21-mile-long calving tidewater glacier. Best of all, you can take breathtaking photos of the Margerie Glacier directly from the ship's deck, bonus points if you can capture a picture of the glacier calving!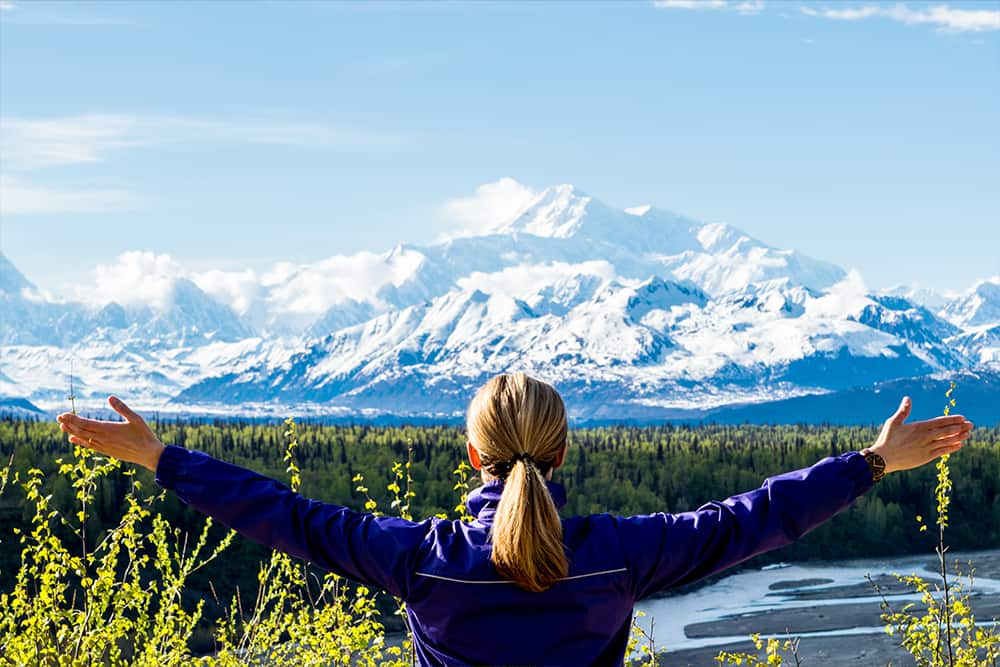 5. Mendenhall Glacier (Sít in Tlingit language)
If your ship stops in Juneau, you must visit the Mendenhall Ice Glacier, a massive glacier just 12 miles from downtown. One trait differentiating Mendenhall from other glaciers is the presence of ice caves within the glacier. Formed when water runs through the glacier and melts to create passages, the turquoise hues within the ice give you an illusion of being underwater, making for some incredible photos from inside a massive glacier.
6. Sitka National Historical Park
The Sitka National Historical Park was the site of an armed conflict between the native Tlingit people and Russian fur hunters. When visiting the park's two-mile-long trail, you will encounter a vast collection of colorful Tlingit and Haida totem poles (mostly replicas since the originals are being preserved indoors). If you want to take a picture of majestic trees, you are lucky since giant spruce trees also make for amazing photos!
To take an iconic Alaska photo of salmon swimming upstream during spawning season, check out the Indian River, located in the park close to the trial. There is nothing more Alaska than totem poles and salmon swimming upstream.
7. Aialik Bay
Located in the heart of the Kenai Fjords National Park, this idyllic Alaska location has all the elements for a fantastic photo opp. Home to mountains, a scenic coastline, and the blue-colored Ailik Glacier, Aialik Bay is ideal for photographing Alaskan wildlife like puffins, sea lions, killer whales, and even humpback whales. We recommend kayaking through the bay if you want to see all this wildlife and a calving glacier up close and personal.
8. Misty Fjords National Monument
The largest wilderness area on the Tongass National Forrest, Misty Fjords National Monument, is one of nature's most spectacular creations. Located 44 miles east of Ketchikan and only accessible by boat or floatplane, Misty Fjords is home to glacial lakes, tall waterfalls, and snow-capped mountaintops. Flightseeing tours are the best way to capture this magnificent scenery, but if you want to get up close and personal with nature, we recommend taking a day cruise from Ketchikan.
9. Kenai Fjords National Park
Located west of the town of Seward, Kenai Fjords is full of unique photo-worthy locations you do not want to miss. We recommend hiking the Harding Icefield Trail- an 8.2-mile hike that begins in Exit Glacier takes you through pristine forests, and ends at an elevation of over 3,500 feet, yielding a breathtaking view of the largest icefield in the USA, stretching as far as the eye can see.
These are just a tiny fraction of the thousands of breathtaking locations where you can take amazing photos for your social media profiles. The magical thing about Alaska is that every village or small town is full of Instagramable locations that will make your friends want to book a cruise to Alaska to see this beautiful place with their own eyes.