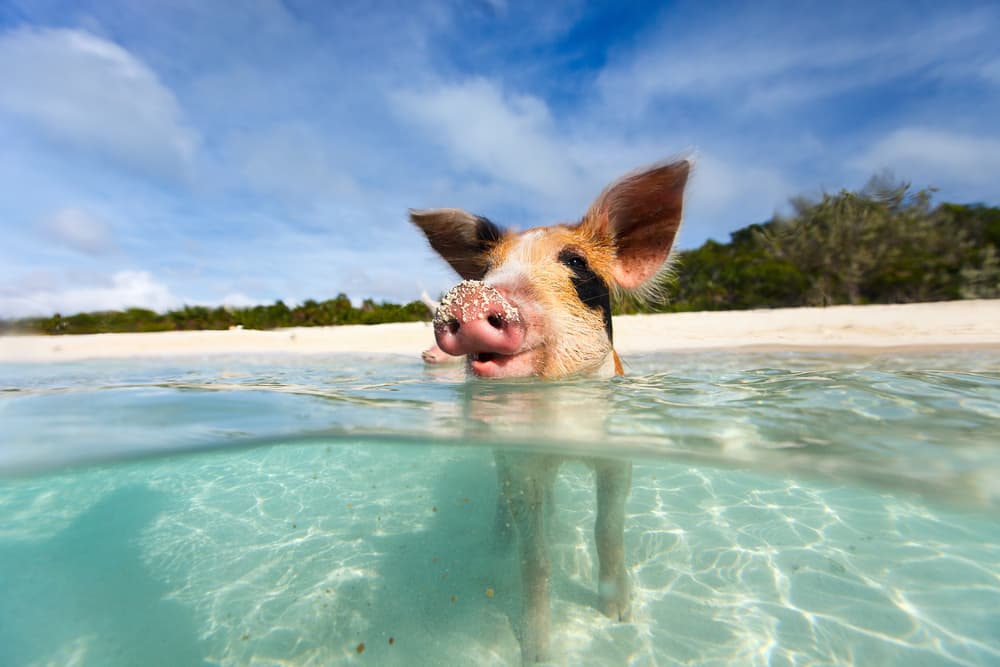 Acque cristalline, spiagge di sabbia soffice, gustosi mix ghiacciati... e adorabili maiali?
Se pensi che nuotare con la fauna selvatica delle Bahamas sia solo razze e delfini, ripensaci!
Grazie a recenti programmi TV e alla crescente popolarità sui social media, nuotare con i maiali
è rapidamente diventato "la" cosa più cool che tu possa fare mentre vai in crociera alle Bahamas. Of course, when you cruise with Norwegian, it becomes that much easier to do!
Leggi di più