Countdown To Your Cruise
Excited about your cruise on Norwegian? Great! However, before departure day, there are some important must-do items you'll need take care of first—see below. Plus check out all the things you can pre-book as well as other good-to-know info.
FIRST THINGS FIRST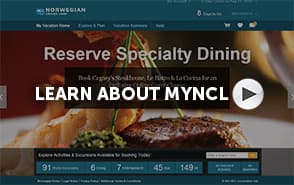 Before you depart, you must be sure to have your cruise documentation, including passports or visas if needed. You can also Check-In any time online up to 72 hours prior to sailing, saving you lots of time at the pier.
To get to Online Check-In, and more things you can reserve before your cruise, Log In to My NCL. Go to the Vacation Summary section and follow the links to "Check-In". (You'll need personal info such as birth date, address, emergency contact info, passport and document numbers for each guest). Once Online Check-In is complete for all guests in your stateroom, and your cruise is paid in full, you should be able to download your eDocs. Please note your eDocs will only be available to download 21 days prior to your sail date. Make sure you bring a printed copy of your eDocs with you to the pier as they will serve as your boarding pass. It is important to download your eDocs ahead of time as they will become unavailable 72 hours prior to sailing.
If you booked your cruise reservation with a Travel Agent or an online travel website, click the "LOOKUP RESERVATION" button located under the Log-In box. You'll be asked your ship, sail date and reservation number.
Watch the Video: Get to Know My NCL
Book things to do on board and on land
Maximize every day and night of your cruise. Before you set foot on board, you can line up all your shore excursions, specialty dining reservations, entertainment, spa appointments and more. Having everything pre-arranged means less time coordinating and more time enjoying. After all, you're on vacation.
Log In to My NCL to Explore and Plan the possibilities. Or check out the Cruise Calendar page to see a sampling of some Norwegian favorites.
Shore Excursions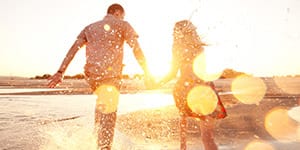 Many of our popular tours sell out quickly, so be sure to reserve your "must do" Shore Excursion choices no later than two days before your cruise. Log In to My NCL to see the excursions available on your itinerary.
Specialty Dining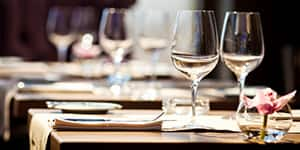 Starting 90 days prior to your sail date, you can Log In to My NCL to reserve your specialty dining for every night of your cruise. You can also make dinner reservations on board the ship.
Gifts & More

Celebrate a birthday, anniversary, or special occasion on board with flowers, room decorations or gourmet treats. Log In to My NCL and browse "Gifts & More" to purchase bottles of wine, onboard credits, celebration packages and more.
What To Pack
Many guests tend to take twice as much as they need. Even though you only have to unpack once, it makes things a lot easier for you if you plan ahead and pack accordingly. Here are some tips to help you pack smart.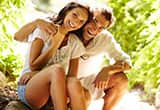 What to wear
On Norwegian, you can pretty much wear what you want, when you want. Go cruise casual, smart casual or get all-decked out and look your best — it's totally your call. That's the freedom of Freestyle Cruising.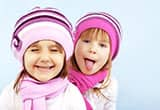 Dress for the destination
Wherever you're going, dressing in layers gives you the most options. Also, consider any shore excursions and pack appropriately, including comfy walking shoes. And be sure to pack a sweater — the air conditioning can be chilly.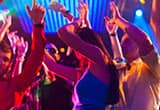 Dress for the event
Our newest event, Norwegian's Night Out, is the perfect opportunity to get dressed up for an evening of cocktails, fine dining and great entertainment. You may also want to pack an all-white ensemble for our iconic White Hot Party.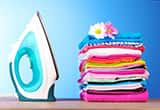 Don't worry about bringing these
For your convenience hairdryers and bath products are available in all staterooms. Irons are available on request, and laundry and dry cleaning services are available. We also provide beach towels for you to use while in port.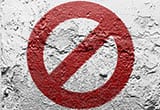 Leave these at home
Guests are not allowed to bring on board liquor, firearms, weapons of any kind, ammunition, explosive substances or any goods of a dangerous nature, nor animals of any kind, except service or guide animals. Click here for more info.
HELPFUL TIPS & DOWNLOADS
Check out even more ways to make your first day on board — and every day of your cruise vacation — smooth sailing. While you're on board, you'll receive the "Freestyle Daily" newsletter — filled with the highlights in each port and the happenings on board that day.
PREPARE FOR YOUR CRUISE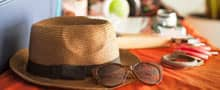 Already booked? Make sure you read this useful information to prepare for your cruise. Find tips on what to pack, what to expect on departure day, things to do onboard and more.
SHIP POCKET GUIDES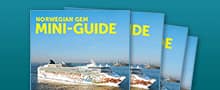 Our handy ship pocket guides feature detailed deck plans, helping you find your way around the ship. You'll receive one at check-in, but you can also download your pocket guide here.
Cruise Norwegian App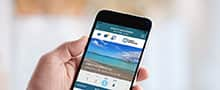 The Cruise Norwegian mobile app keeps you informed about everything going on aboard the ship. Plus you can call & chat with other guests during your cruise, and even call friends back at home!
FLIGHT ASSISTANCE HOTLINE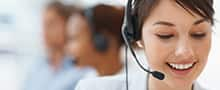 Get help with any flight delays or cancellations, whether they are booked independently or through Norwegian Cruise Line. Call 800.456.7179 or 305.468.2029.
USEFUL INFORMATION
Still have questions? Click on some of our FAQ topics below to browse our Frequently Asked Questions.