Do you like free money? If so, you'll love Norwegian's CruiseNext program because it gives you the chance to earn up to $500 in free onboard credits just for booking your next cruise. So if you enjoy spending time at sea and plan to do more of it in the future, you should definitely take advantage of this amazing offer. Keep reading to find out everything you need to know about the CruiseNext program.
How CruiseNext Works
CruiseNext is an exclusive program that gives you a free onboard credit to use on your current cruise vacation in exchange for putting down a $250 deposit on a future Norwegian cruise of six days or longer. The amount you earn depends solely on the number of deposits you purchase. Buy one deposit and get a $100 onboard credit to use right away. Two deposits get you a $250 credit. Receive a $375 credit for three deposits, or maximize your savings by purchasing four deposits for a $500 credit.
Reap the Rewards of Planning Ahead
Don't worry if you don't know exactly when you want to cruise or where you want to go. Norwegian gives you plenty of time to work out the details later. In fact, you have four years to decide which cruise is right for you. In the meantime, Norwegian will apply your free onboard credit to your current stateroom bill.
You can spend your credit any way you like. Put it toward specialty dining, alcoholic beverages, spa experiences, duty-free shopping, or any shore excursions you book on board. And the best part is, you can combine your onboard credit with other offers. So if you received a separate promotion when you booked your cruise, such as a free Specialty Dining package, you can use it along with your CruiseNext credit.
Choose Where to Use Your Cruise Deposit
The hardest part of using your CruiseNext deposit is choosing where you want to go on your cruise. Norwegian Cruise Line offers thousands of cruise vacations to exciting destinations around the world. Do you dream of swimming with dolphins in the Bahamas? Would you love for musicians to serenade you on a gondola ride in Venice? The options are endless with Norwegian.
Once you decide which cruise is right for you, it's time to redeem your CruiseNext deposit. To do so, simply call Norwegian's toll-free line to speak with an agent, book online, or contact your favorite travel professional. It's that easy. You can use one CruiseNext deposit per stateroom. If you select a cruise that qualifies for the DoubleUp! promotion, you can use two deposits toward each balcony or higher category stateroom when you book at least six months in advance of the cruise.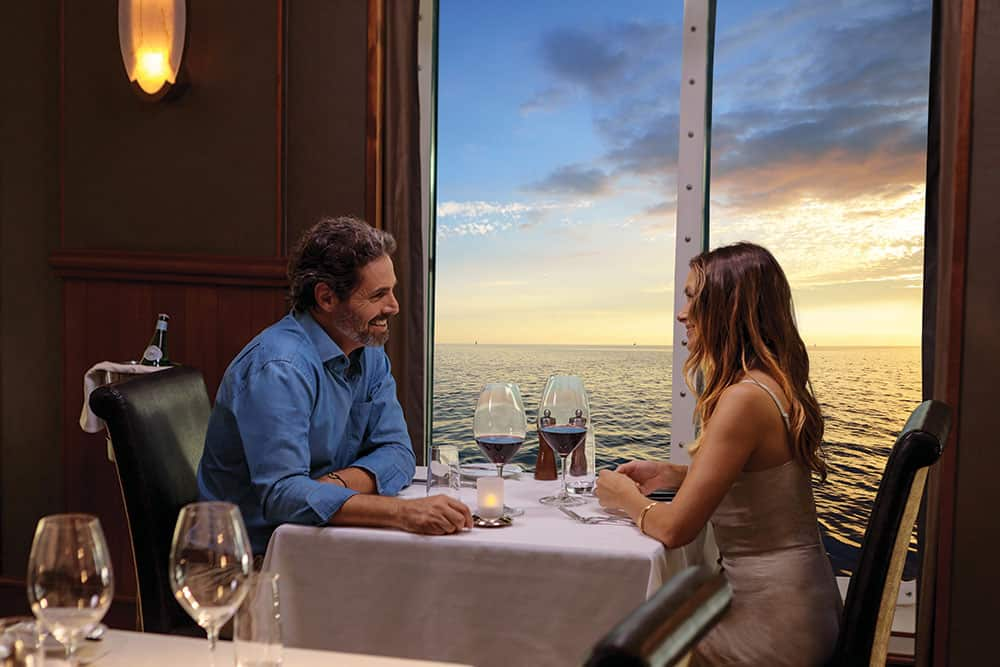 Other Norwegian Programs
CruiseNext is just one of the exciting programs Norwegian offers cruise guests. Whether you're booking your first cruise or you're or a seasoned veteran of the seas, Norwegian Cruise Line has you covered with everything from free promotions to loyalty programs, such as Free at Sea and Latitudes Rewards.
Free at Sea
Free at Sea is one of the richest promotions in cruising. Through this program, you can pick up to six free offers for every stateroom you book. If you're a foodie, you'll love the Specialty Dining offer that lets you enjoy as many as five free meals at any of the participating specialty dining venues on each Norwegian cruise ship. Pair it with the Open Bar offer to take advantage of bottomless beverages for the duration of your cruise.
Is there someone special you wish could come with you on your cruise? The Friends & Family offer gives you the chance to share your stateroom with up to two other people at no extra charge. Coupled with the Roundtrip Air offer that gives you access to free or reduced rates on roundtrip airfares for up to two guests per stateroom, you could save some serious cash.
If you like to get off the ship and explore each destination, opt for the Shore Excursions offer for a $50 credit per stateroom for every port of call you visit on your cruise. And you can share pictures of your adventures in real time if you choose the free Wi-Fi offer. No matter which Free at Sea offers you choose, you can't go wrong.
Latitudes Insiders
Norwegian places a high value on loyalty and works hard to provide outstanding rewards for cruisers who keep coming back for more. If you've cruised with Norwegian in the past, you can access exclusive offers and savings through the Latitudes Rewards program. The minute you board your first Norwegian cruise, you're automatically enrolled. You'll earn one point for each night of your cruise and every other Norwegian cruise you take in the future.
The more points you earn, the more rewards you receive. From dinners with officers and behind-the-scenes tours to laundry service and discounts in duty-free shops on the ship, it pays to be a member of the Latitudes Rewards program. You can even score special offers, such as free onboard credits. It's a win-win situation.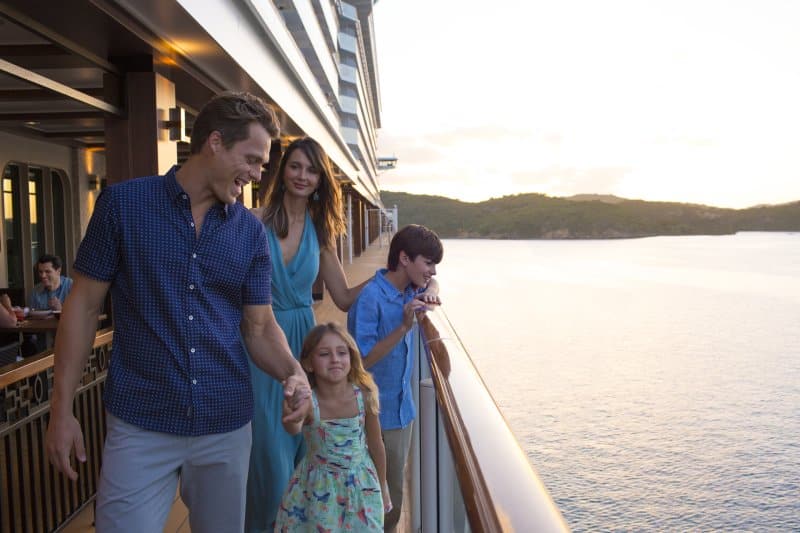 Wherever and whenever you choose to cruise, why not take advantage of the CruiseNext program to save money on your current cruise? After all, if you love to cruise, it's never too soon to start planning your next adventure. Visit the Norwegian website to find out everything you need to know about the CruiseNext program and other exclusive offers. While you're there, you can also sign up for emails to get the best deals on your next cruise.