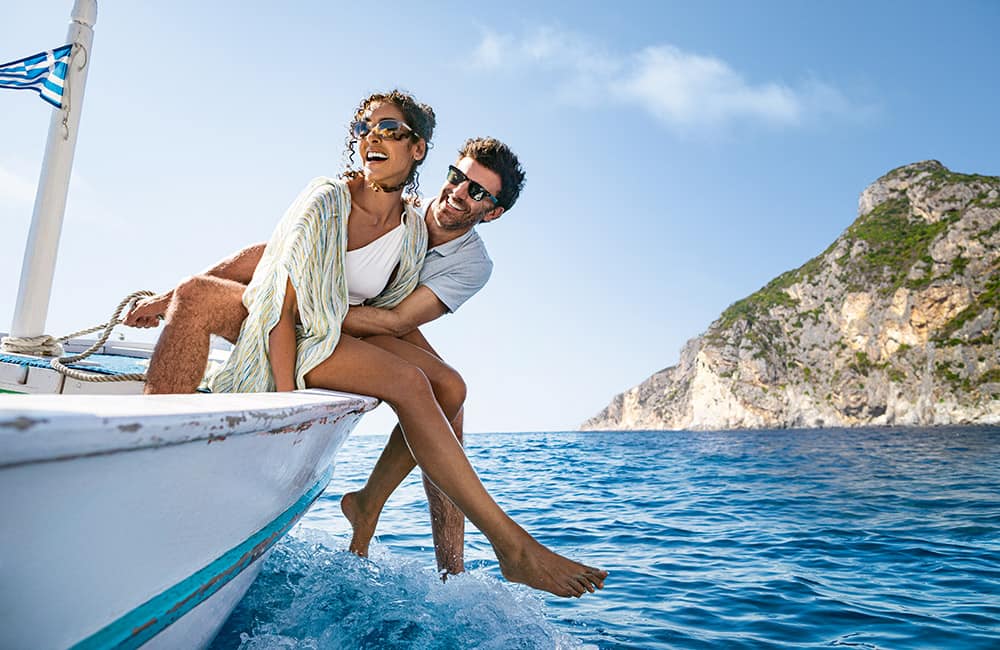 If you are ready to start planning your next cruise holiday, consider booking a 2021 Mediterranean cruise, a collection of truly romantic journeys that include stops in iconic places like Florence, Barcelona, and the Greek Isles. Norwegian Cruise Line is excited to share the latest line up of 2021 Mediterranean cruises to start booking right now. With Norwegian's Cruise Deals you can book the best rates and special offers, so there's never been a better time to book your dream cruise holiday to the Mediterranean.
Ready to start planning? Explore all Mediterranean cruises.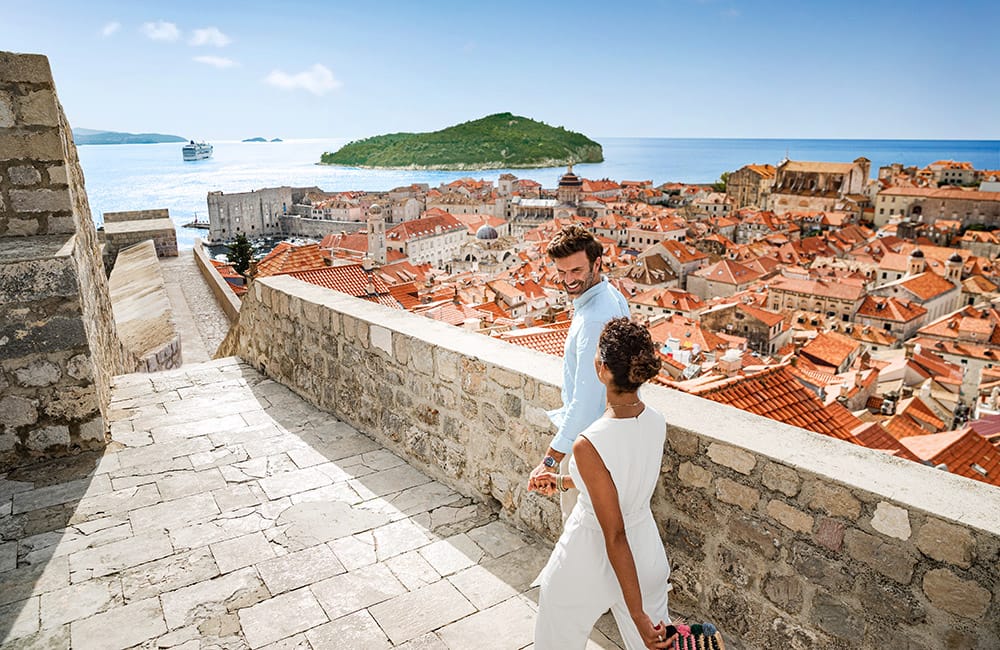 Ports of Call on Norwegian's 2021 Mediterranean Cruises
Without a doubt, Norwegian sails to some of the best cities and islands throughout the Mediterranean. When researching itineraries, you'll also find Norwegian has curated a wide variety of excursions that will appeal to all activity levels.
Cruise to Barcelona, Spain
Barcelona is the Catalonia region's capital and home to some of the most iconic architecture like Gaudi's La Sagrada Familia. Wander the city's Barri Gotic area to explore more of Barcelona's iconic sights, while sports fans might prefer to visit Camp Nou, which is home to the FC Barcelona futbol team. Some passengers might prefer to soak up on the sun along Barcelona's beautiful beaches, while others will focus on Catalonia's culinary specialties. No matter what your passion is, you'll find something you love in Barcelona.
Cruise to Santorini, Greece
Santorini is one of the most photographed destinations in Europe. The whitewashed villages of Fira and Oia grace nearly every postcard image from the Greek Islands. Learn about local wines, wander the quaint villages, relax on a black sand beach, or get a serious workout by climbing Santorini's volcanic caldera.
Cruise to Rome, Italy
Rome needs no introduction as it's one of the most visited cities in the world. Step back in time as you explore ancient Roman monuments and architecture. Book an excursion to St. Peter's Basilica, where you can see Michelangelo's iconic Sistine Chapel ceiling. If you want to spend a few days exploring all the history and culture in Rome, choose a cruise that embarks or disembarks in Rome.
Cruise to Florence, Italy
If you've ever dreamed of exploring Florence and the Tuscany region, Norwegian includes a stop in Livorno on numerous 2021 Mediterranean cruise itineraries. Explore the Tuscan wine country or historic sites in Florence and Pisa like Piazza del Duomo, Santa Croce, the Leaning Tower of Pisa, and Michelangelo's "David" sculpture.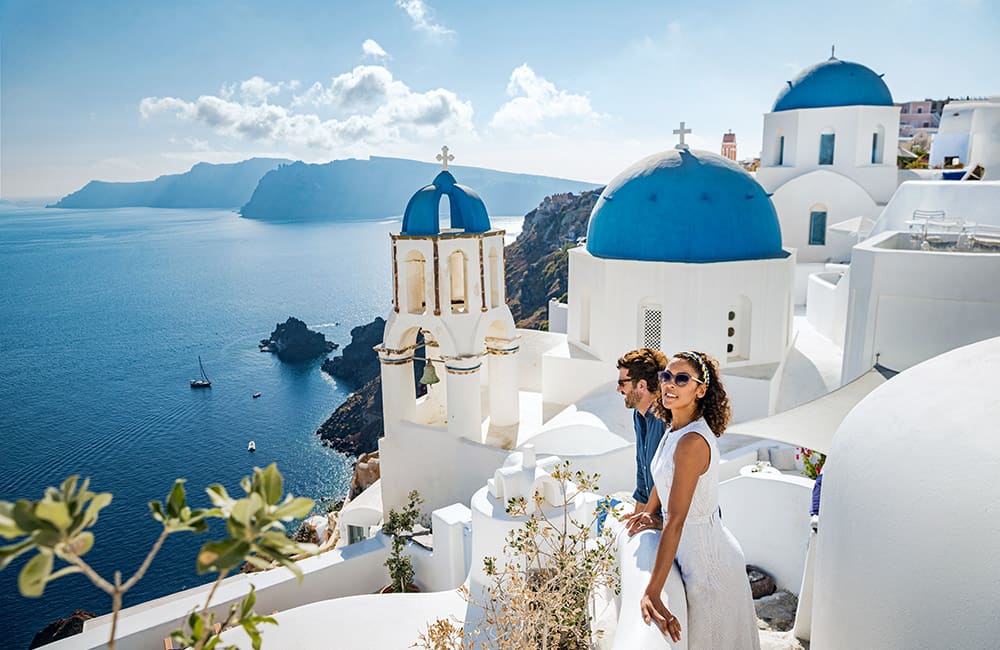 2021 Mediterranean Cruise Options on Norwegian
When it comes to cruising to the Mediterranean, Norwegian has a wide range of itineraries - from a three-day getaway to an 18-day Transatlantic cruise. Here's a small sampling of the Mediterranean cruises you can book in 2021.
3-Day Western Mediterranean Cruise from Barcelona
On this three-day 2021 Western Mediterranean cruise, on board Norwegian Epic, you'll depart in the evening from Barcelona and have a day at sea before reaching Naples, Italy. You have a full day in Naples, and that night you sail towards Rome where you disembark early the next morning. This itinerary is only available in late April.
7-Day Greek Isles Cruises from Athens
Norwegian offers many 2021 Mediterranean cruises that concentrate on the Greek Isles. Book a seven-day 2021 Greek Isles cruise that visits ports like Kusadasi and Istanbul in Turkey and picturesque Greek Islands like Volos, Mykonos, Rhodes, and Santorini before you return to Athens and disembark.
Another seven-day 2021 cruise to the Greek Isles stops in Kusadasi and then straight to Greek ports of call like Patmos, Rhodes, Mykonos, Argostoli, Corfu, and Santorini.
There are plenty of longer Greek Isles cruises as well, including nine-, ten-, and eleven-day itineraries visiting the most popular destinations like Mykonos and Santorini.
RELATED CRUISES:
3-Day Western Mediterranean Cruise from Barcelona
7-Day Greek Isles Cruise from Athens
7-Day Greek Isles Cruise to Mykonos & Santorini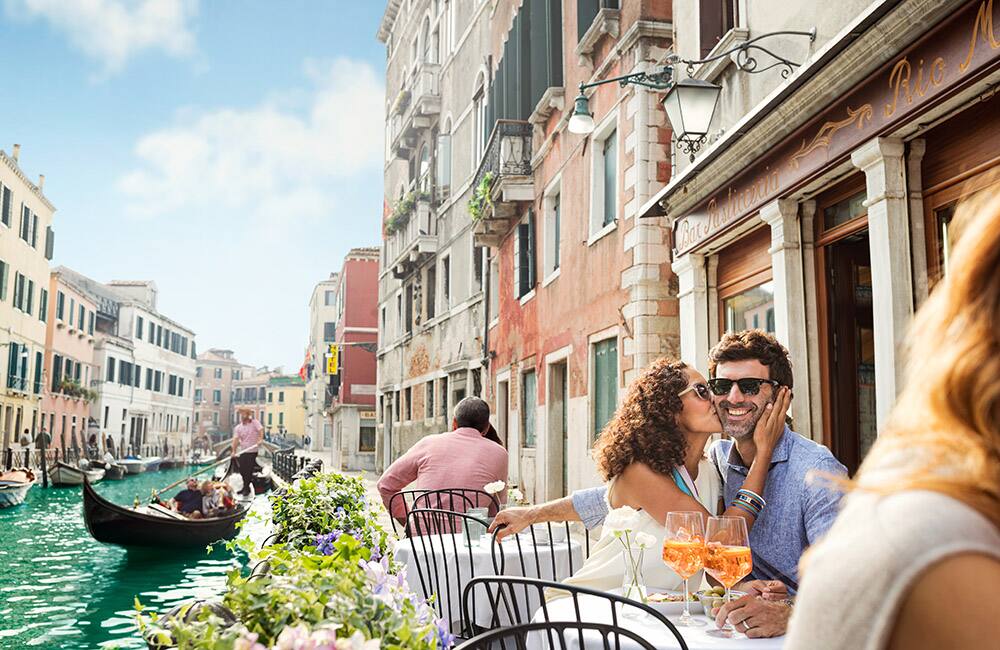 2021 Transatlantic Mediterranean Cruises
If you are interested in a Transatlantic Mediterranean cruise, Norwegian has several in 2021. These unique itineraries offer the chance to spend more time at sea, relaxing on a fabulous cruise ship and enjoying the journey with all the amazing amenities on board.
The first is a 16-day 2021 Mediterranean cruise departing from Miami and disembarking in Rome. Ports include:
Ponta Delgada
Seville, Granada Valencia, and Barcelona
Cannes
Florence
Another option is the 16-day 2021 Transatlantic cruise departing from Rome and ending in Miami. This cruise stops in ports like:
Florence
Provence
Barcelona, Valencia, Alicante, Granada, and Seville
Lisbon
Ponta Delgada
Finally, there is an 18-day Transatlantic cruise that departs in April from New York and disembarks in Rome. Stops include:
Bermuda
Ponta Delgada
Lisbon
Seville, Granada, Cartagena, Palm, and Barcelona
Cannes
Florence
Depending on what areas of the Mediterranean interest you most, Norwegian has cruises that stop in Adriatic ports like Montenegro, Croatia, and Slovenia.
If you have plenty of holiday time saved up, consider a more extended cruise that travels beyond the usual stops and explores countries like Cyprus, Israel, Egypt, Jordan, Oman, and United Arab Emirates.
RELATED CRUISES:
16-Day Mediterranean Cruise from Miami
16-Day Transatlantic Cruise from Rome
18-Day Transatlantic Cruise from Rome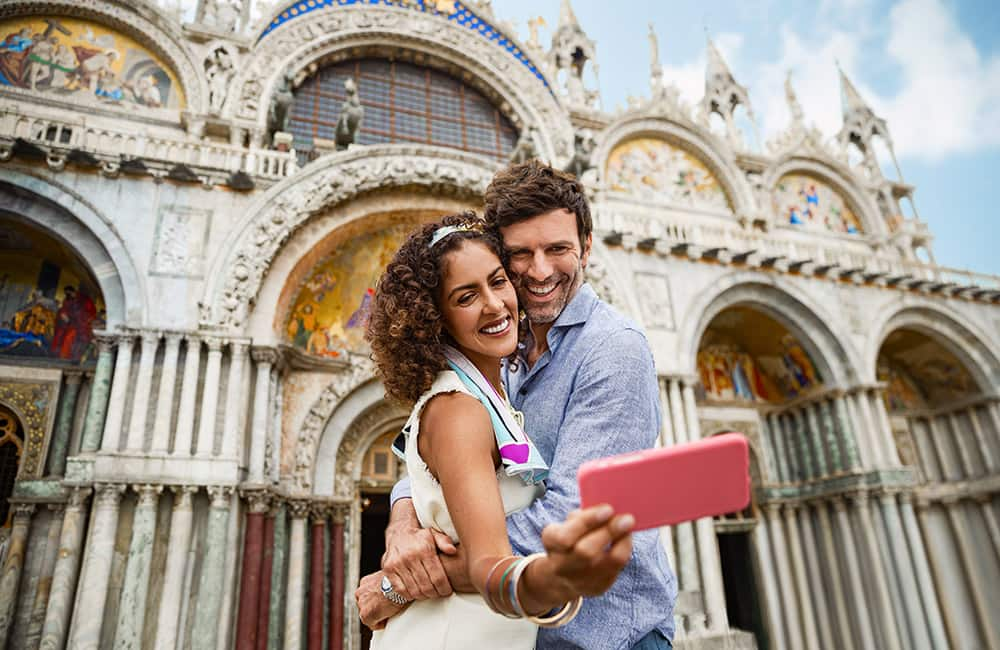 Norwegian Cruise Ships Sailing to the Mediterranean in 2021
Depending on the cruise you choose, you could be sailing on one of these six Norwegian Cruise Line ships:
Norwegian Dawn is a Dawn Class ship. It was built in 2002, refurbished in 2016, and has a guest capacity of 2,340 passengers.
Norwegian Epic is Epic Class, which was built in 2010 and refurbished in 2015. This is one of the largest ships in the fleet with a guest capacity of 4,100 cruise passengers.
Norwegian Getaway was built in 2014 and refurbished in 2019. This Breakaway Class ship has a guest capacity of 3,963 passengers.
Norwegian Jade is a Jewel Class ship that was built in 2006 and refurbished in 2017. 2,402 passengers can sail onboard Norwegian Jade.
Norwegian Pearl is another Jewel Class ship that was built in 2006 and refurbished in 2017. It can hold up to 2,394 cruise passengers.
Norwegian Spirit dates back to 1998 but had a major refurbishment in 2020 with every single space reimagined.
No matter which ship you sail on, they are all perfectly matched for Norwegian's 2021 Mediterranean itineraries. Even the oldest ships have undergone recent refurbishments, maintaining a level of amenities and entertainment options you've come to expect with Norwegian.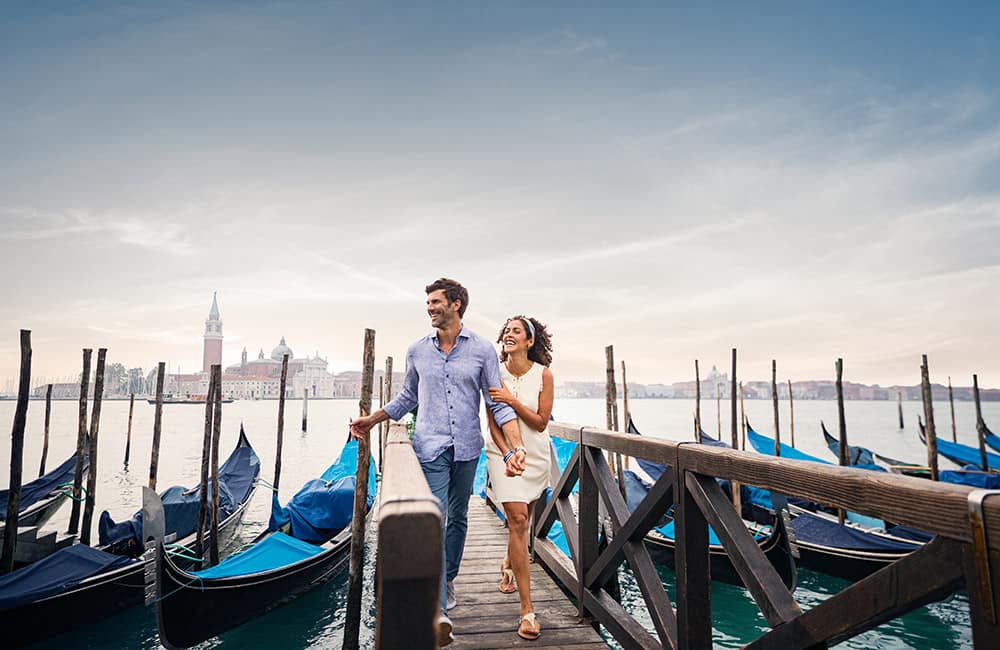 With so many 2021 Mediterranean cruise options to choose from, narrowing down the best one can be hard. While you are researching which one is right for you, sign up with your email for Norwegian's cruise deals. This way, you will be sure to catch any new offers and exclusive deals available when you're ready to book your dream cruise holiday in Europe.