Home > Why Cruise Norwegian >

Casino Cruise
CASINOS AT SEA
Sign up to get the hottest cruise deals!
As the leader in cruise gaming, Casinos At Sea is dedicated to providing guests with only the best in class gaming experience as they travel around the globe. We've designed our casinos with comfort in mind so that you can relax and unwind from your hectic schedule while playing your favourite games. Equipped with the latest, greatest and most popular slots, you can bet there is a winning machine waiting for you. For table game players, ante up, double down or handle a hot pair of dice as you make your way to your next destination. Whatever you play, get ready to ride a winning streak!
Award-Winning
CASINOS AT SEA REWARDS
Get Lucky at Our
POKER MACHINES & TABLE GAMES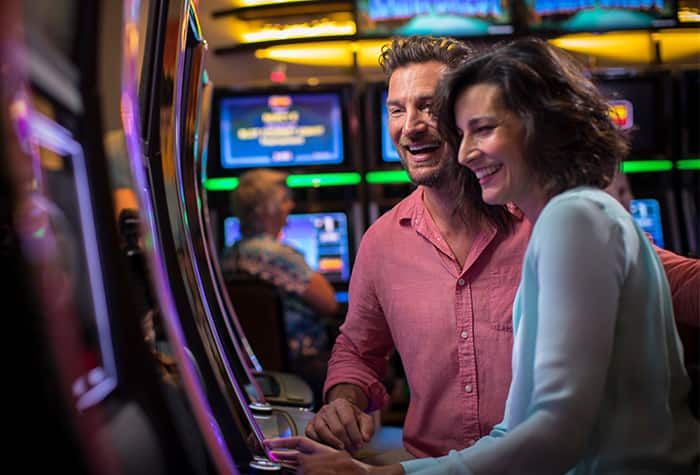 Play the latest, greatest and most popular reel and video poker machines, hybrids or video poker machines. With denominations ranging from 1¢ to $100, there is a winning machine waiting for your next hot streak.
LEARN MORE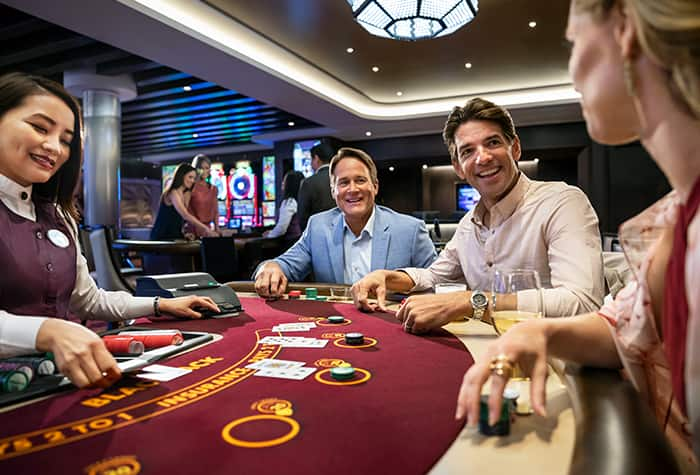 Ante up at the poker table, double down on a hand of blackjack or handle a hot pair of dice on the craps table. Whatever you play, get ready to ride a lucky streak. We offer table minimums from $5 to $5,000.
LEARN MORE
Tips and Tricks from Millionaire Makers
Learn How to Play The Game

While there are those who have already anticipated spending their days glued to the array of Casino games, there are many who come on board without much know-how or any idea of the fun that could be had. Here are our game recommendations for the Casino Beginners or for those who want to add a little more spice to their usual cruising experience.
So Easy to Play with
CASH & CREDIT ACCESS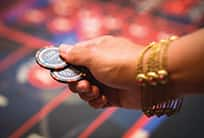 Cash is available at ATMs in our casinos throughout the fleet. Casino Credit is also available to players; the application process is easy and there is no fee to apply. The minimum application amount is $5,000.00 and a personal check is required onboard to activate the credit line.
Participate In
SPECIAL EVENTS

Casinos At Sea special event cruises offer you more than just an opportunity to win big — it's the chance to re-imagine your "play time" on board and on shore in breathtaking destinations.
Redeem Your
CRUISE REWARD CERTIFICATE

You've received a Cruise Reward Certificate, what now? Let us fill you in on how the programme works, what's included and what you can expect to experience onboard.
Contact Our
CASINO SPECIALISTS AND RESERVATION CENTRE
For casino information and reservations,
contact a Casinos At Sea Cruise Specialists
9:00AM to 7:00PM EST
Monday to Friday
1-877-PLAY NCL
(0800 969 283)
For certificate award reservations,
contact a Guest Service Representative
9:00AM to 9:00PM ES
Monday to Friday &
10:30AM to 7:00PM EST
Saturday and Sunday
1-877-742-9528

To Reserve Your Future Cruise Credit, Call
877-474-2965