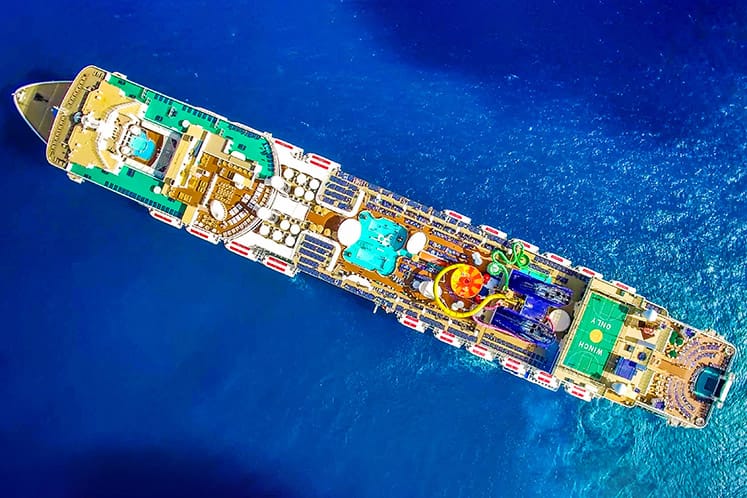 Do you want to get the most out of your next vacation? Taking a Norwegian cruise vacation is a great way to check off several bucket list destinations and experiences at once. Meet and mingle with the rich and famous in the French Riveria. Stroll down the medieval streets of Barcelona, Spain. See the Colosseum in Rome, where gladiators once fought during ancient times.
A cruise on Norwegian Epic lets you do all of these things during one single vacation. Other fascinating destinations that you can visit on a Norwegian Epic cruise include the U.S. Virgin Islands, the British Islands, the Canary Islands, Grand Cayman, and Puerto Rico. Do you fancy a trip to Europe? You can also visit Cartagena, Spain; Lisbon, Portugal; and Florence, Italy, on Norwegian Epic.
There are plenty of other things to get excited about on a cruise on Norwegian Epic. With more than 20 different dining options, 24/7 entertainment, and free children's' programs, a cruise on Norwegian Epic is fun for everyone. Want to know some interesting tidbits about Norwegian Epic? If so, then you are in luck. Here are seven things that you didn't know about this amazing ship.
1. She Was Extensively Updated in 2015
In October 2015, Norwegian Epic was significantly updated. Norwegian Cruise Line added a variety of enhancements to the ship's already impressive array of entertainment, dining, and nightlife options.
Extensive upgrades were made to the ship's decor and interior spaces. A new photo gallery, card room, and library were added. A brand new entertainment venue, The Cavern Club, was added. This venue was fashioned after the famous Liverpool club where the Beatles first became famous. A second Broadway show and Tony award-winning musical, Priscilla Queen of the Desert - The Musical, was also added as part of the refurbishment.
SplashGolf was installed in the ship's Aqua Park. This interactive attraction combines mini-golf and water. It is lots of fun for kids and adults of all ages. Norwegian Epic also received significant safety and technical modernization during the refurbishment.
2. You Can See a Different Show Each Time You Sail
Cirque Dreams Epicurean, a brand-new avant-garde show, just debuted on Norwegian Epic, adding to an already astonishing array of entertainment options. The Epicurean experience begins with an amazing dinner followed by a 45-minute show jam-packed with jaw-dropping cirque acts. The show features rotating costumes and performances so you get an entirely new experience no matter how many times you sail on Norwegian Epic. No two shows are exactly the same.
3. Glow-in-the-Dark Bowling Is Available On Board
During the day, the bowling alley on Norwegian Epic is fun for the entire family. Cruisers of all ages will have fun challenging each other to a game. At night, the bowling alley transforms into a fun glow-in-the-dark space for ages 18 and up. Funky lighting and neon-colored decor help create a fun, energetic atmosphere. Grab your besties and have fun hurling the neon-colored bowling balls down the lane.
4. You Can Race Against the Clock to Escape the Big Top
Do you want to challenge yourself to a fun escape game? Norwegian Epic has its own version of an escape game onboard. Called Escape the Big Top, this game is free for guests. The premise of Escape the Big Top is an onboard carnival that goes wrong. You'll band together with other cruisers to solve this escape game before the clock runs out. Do you have what it takes to escape the Big Top?
5. Teens Have Their Own Spot to Hang Out
Are you bringing along teens on your next vacation? Norwegian Epic is a great ship for teens. Your teen can challenge friends to a game of basketball, learn circus skills or listen to sail away music with the resident DJ. On Norwegian Epic, teens have their own space, called Entourage, where they can hang out with their friends and make new ones. At night, Entourage turns into a teens-only nightclub. Teens can also participate in any of the many themed parties and events specially designed for teens onboard Norwegian Epic.
6. You Can Experience an Authentic Southern Brazilian Meal
Experience the centuries-old Southern Brazilian tradition of grilling churrasco on Norwegian Epic. Norwegian Cruise Line's authentic Brazilian steakhouse, Moderno Churrascaria, offers an authentic churrasco experience similar to what has been taking place for hundreds of years in the mountainous countryside of Rio Grande do Sul in Southern Brazil. Steak, chicken, lamb, and pork are slow-roasted. This process exposes the natural, delicate flavors of the meats. Finally, the meats are carved tableside by pasadores.
You can choose from more than 40 items at Moderno Churrascaria. You'll find a variety of Malbecs, Pinots, and Merlots from the Andes region of South America to pair with your meal.
7. Norwegian Epic Is Perfect for Solo Cruisers
With most cruise lines, solo cruisers have to pay more - but not on Norwegian Cruise line. On Norwegian Epic, solo cruisers do not pay a single supplement. Also, Norwegian Epic features Studio cabins that were specially designed just for solo cruisers. Studios feature a full-sized bed and have a separate bathroom. Solo cruisers who book a Studio cabin also have access to the private Studio Lounge, which is an area of the ship that is designed just for solo cruisers. You can hang out at the bar and enjoy a drink before dinner with your fellow solo cruisers.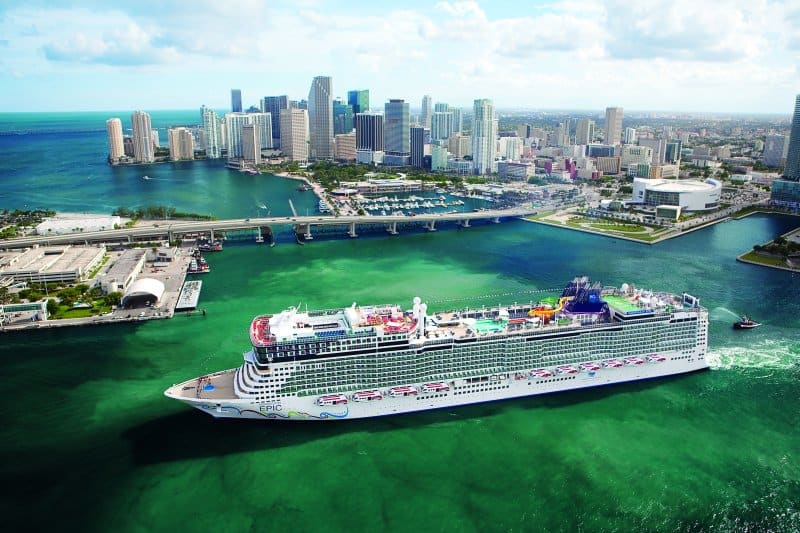 Norwegian Epic offers sailings to many exciting destinations. Take a look at the options and book your cruise today.