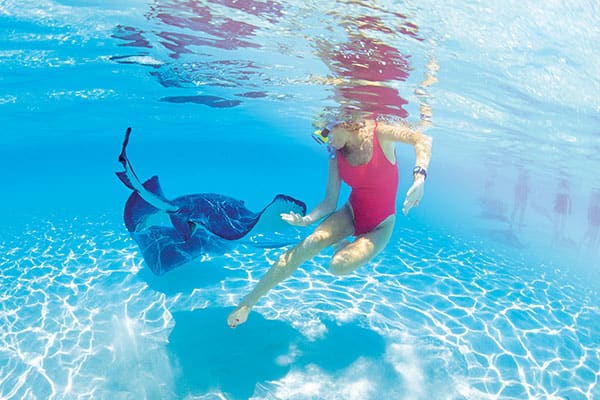 So, endless hours of lounging on the beach sipping cocktails not exactly your idea of fun? Wait, what's wrong with you?! Ha, I'm just kidding! A Caribbean cruise is not only a great way to bring you to glorious destinations for rest and relaxation but it also offers a variety of invigorating activities and adventures to get your heart pumping! Here's my list of 5 thrill seeking experiences you should try while cruising through the Caribbean.
ZIPLINING: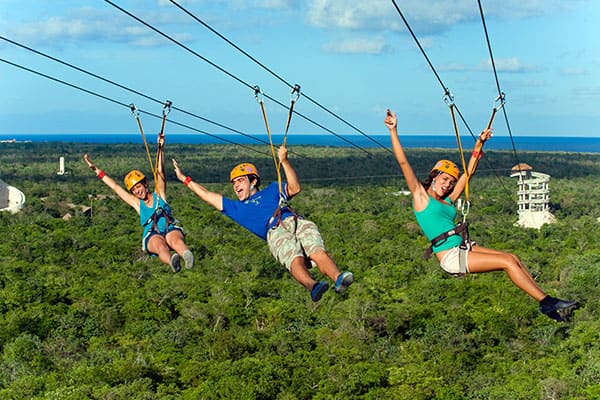 Arguably one of the milder activities of the bunch, but most definitely not a let down! There is no better or exciting way to see your Caribbean port than on a zip line. If you are taking a Costa Maya cruise, try the Kukulcan Zip Coaster. It takes regular zip lining to the extreme—zipping you around with twists and turns that'll make your spirits fly as you whiz above picturesque jungle views! If you are on board a breakaway class ship, you can zipline at sea in the Sports Complex.
CAVE TUBING: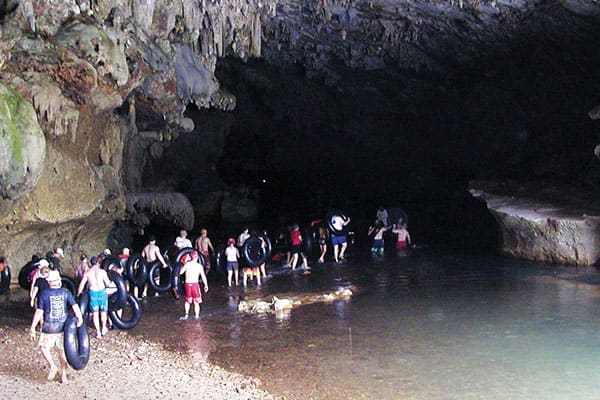 I think we can all agree that tubing is a bunch of thrills, but cave tubing on a Belize cruise has the added perk of witnessing some ancient Maya caves. Guides will lead you through, teaching you about the history and geology of the caves, as well as the fascinating rituals of the Maya that were connected to them. As a part of the excursion, you'll get to enjoy a delicious and authentic Belizean lunch afterwards, a perfect ending to an experience that is both intellectually and physically stimulating.
WATER SPORTS:
You're surrounded by crystal clear waters when you cruise the Caribbean so why not take advantage of the beauty and dive right in? Whether it's surfing, paddle boarding, snorkelling, kayaking, kite surfing, etc. etc. etc.-water adventures are calling! Even if you've never done any of these, don't chicken out, it's the perfect time and place to start learning. Norwegian offers a bunch of shore excursions that'll get you out there, for beginners and beyond.
PARASAILING: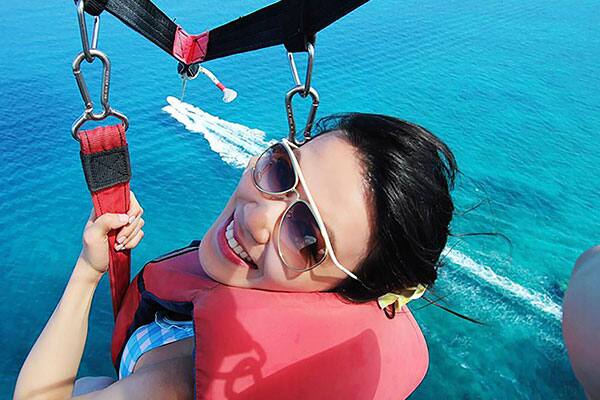 Want to see things from a new perspective? This'll get you soaring, literally. On a George Town cruise there's a chance to rise 400 ft into the sky for a parasailing adventure. Not only will it give you an adrenaline rush, but the epic viewpoint will make for amazing pictures and memories. Enjoy the vibrant blues, crisp greens and pearly whites of the Caribbean from a vantage point unlike any other.
CLIFF JUMPING: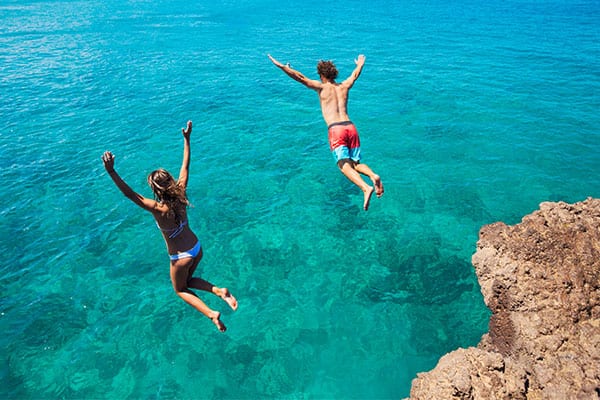 The quintessential activity for any true adrenaline junkie! Opportunities to cliff jump in the Caribbean are all over the place, you just have to ask the guides or locals. -BUT- if you have the urge to do something really crazy, make your way over to Negril (a few hours from Ocho Rios) while you're cruising Jamaica. It's a little bit of a ways out, but there you'll find once of the best places in the world for cliff jumping. Head to Rick's Cafe to take a leap (at varying heights) and enjoy the ambiance. Once you've jumped, you can congratulate yourself with a drink and some jerk chicken for being a boss.
ADVENTURES ON BOARD: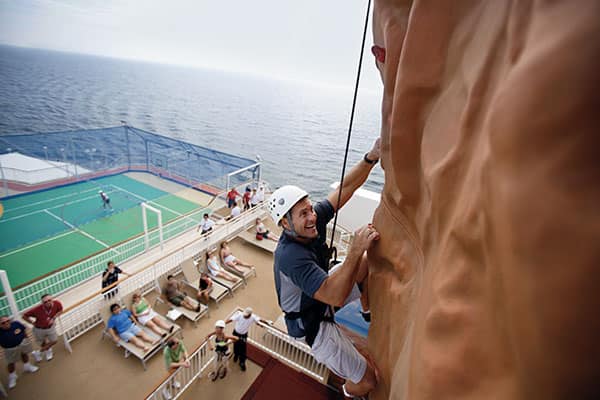 These are all great options while you're out and about exploring the destinations, but what if I told you that you don't even have to leave the ship to get your fix for thrills? Well, you better believe it! Norwegian's Breakaway Class ships have a bunch of activities to keep the excitement going on board. Water slides, a rope course, rock wall climbing…and maybe you'll build up the nerve to walk the plank! Whatever thrill you're craving, an epic trip to the Caribbean on Norwegian Cruise Line will satisfy your need for adventure.
EDITOR'S NOTE: This article was originally published on Feb. 20, 2018. It has been updated to show related content and itineraries.