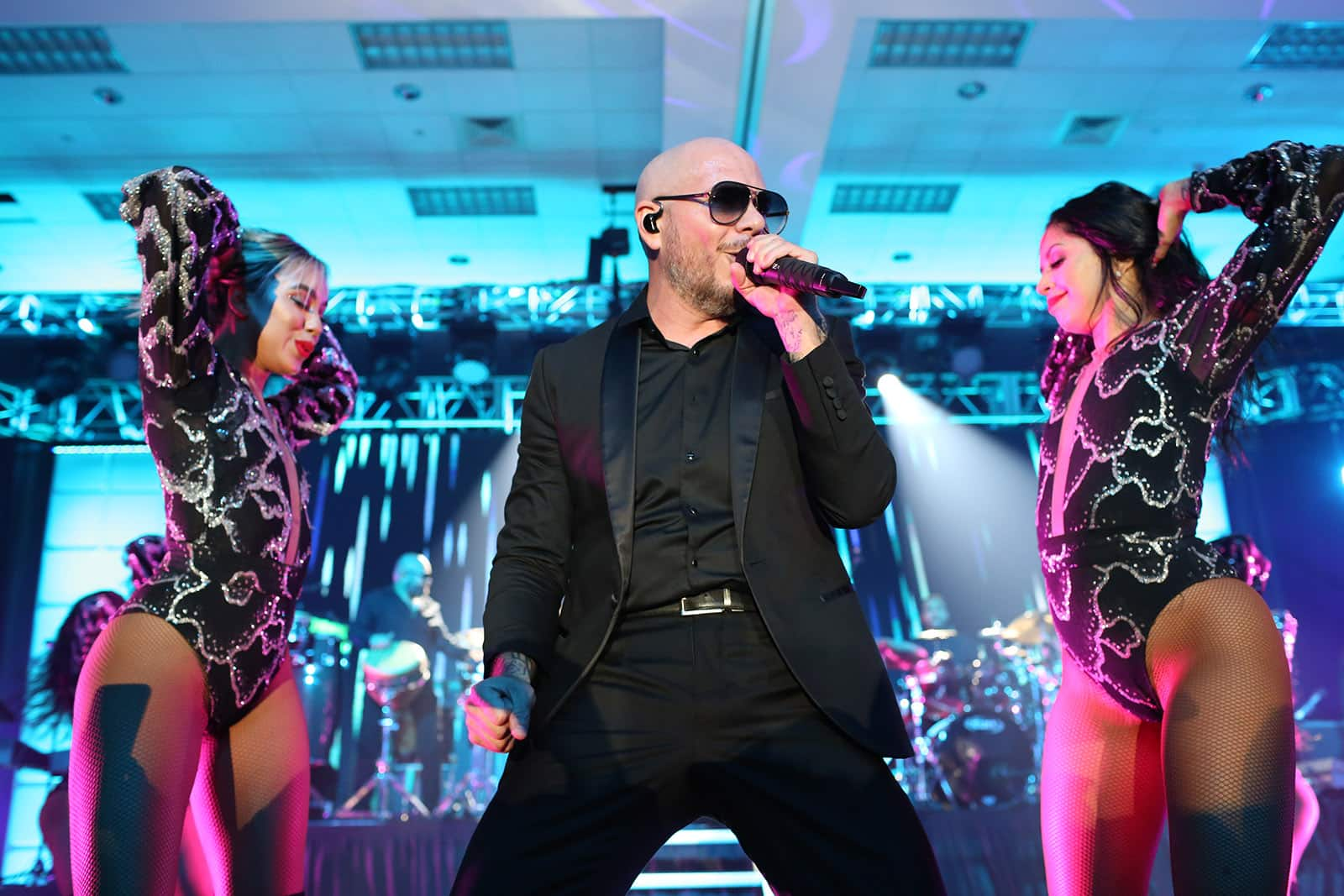 Last night, Grammy Award®-winning artist Pitbull performed at an exclusive reception hosted by Norwegian Cruise Line at the 2018 CruiseWorld conference held in Ft. Lauderdale, FL. The event was a testament to Norwegian's commitment to providing exceptional experiences, including world-class entertainment, on board our cruise ships.
Armando Christian Perez, known globally as Pitbull, took to the stage giving a show-stopping performance to a packed room of attendees from across the travel and tourism industry. Known for his upbeat, Latin-influenced songs, Pitbull rocked the stage with his greatest hits, including "Don't Stop the Party," "Feel This Moment" and "Fireball". The high-energy event was true to Norwegian Cruise Line, showcasing the brand's dedication to breaking the boundaries of all that is associated with traditional cruising.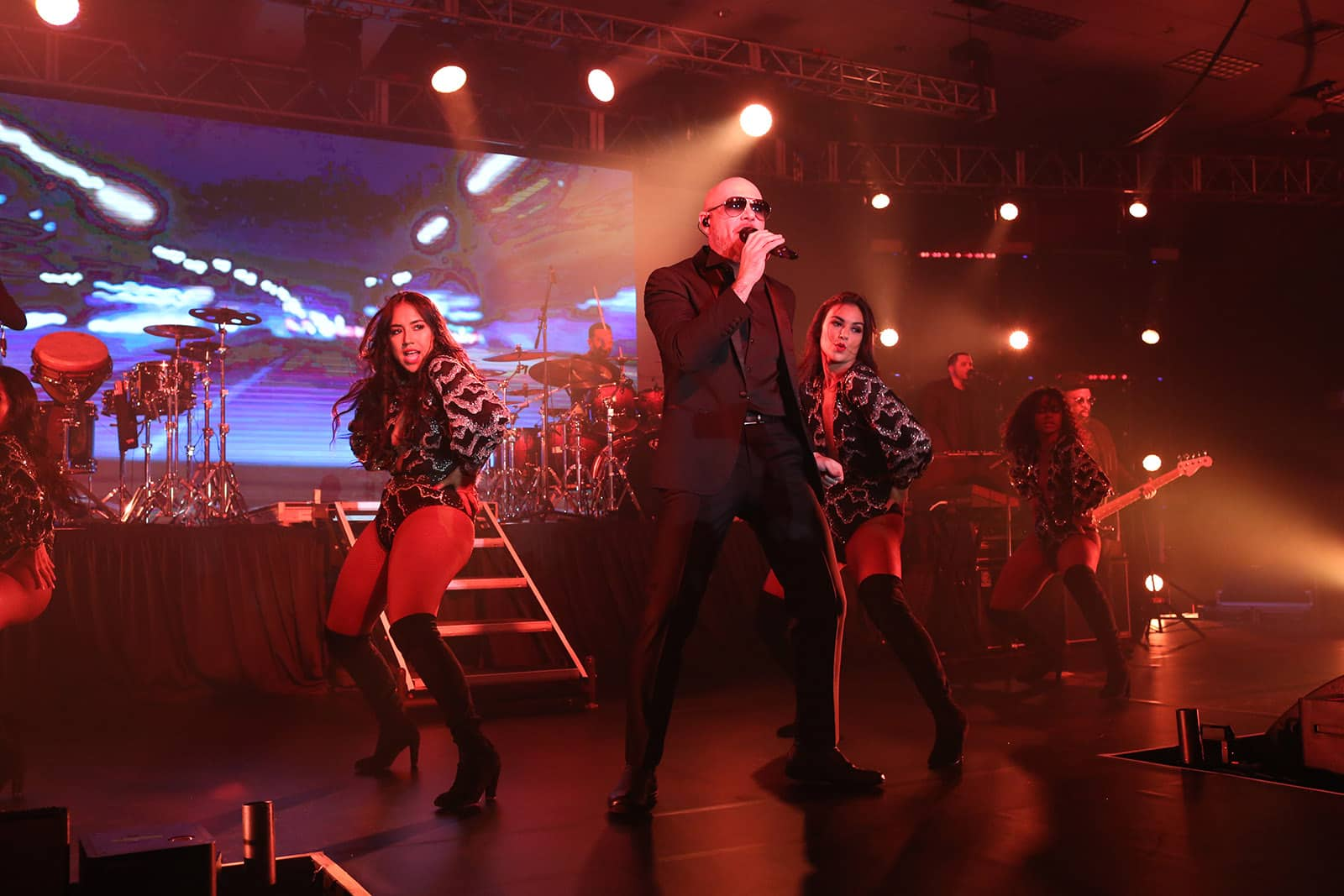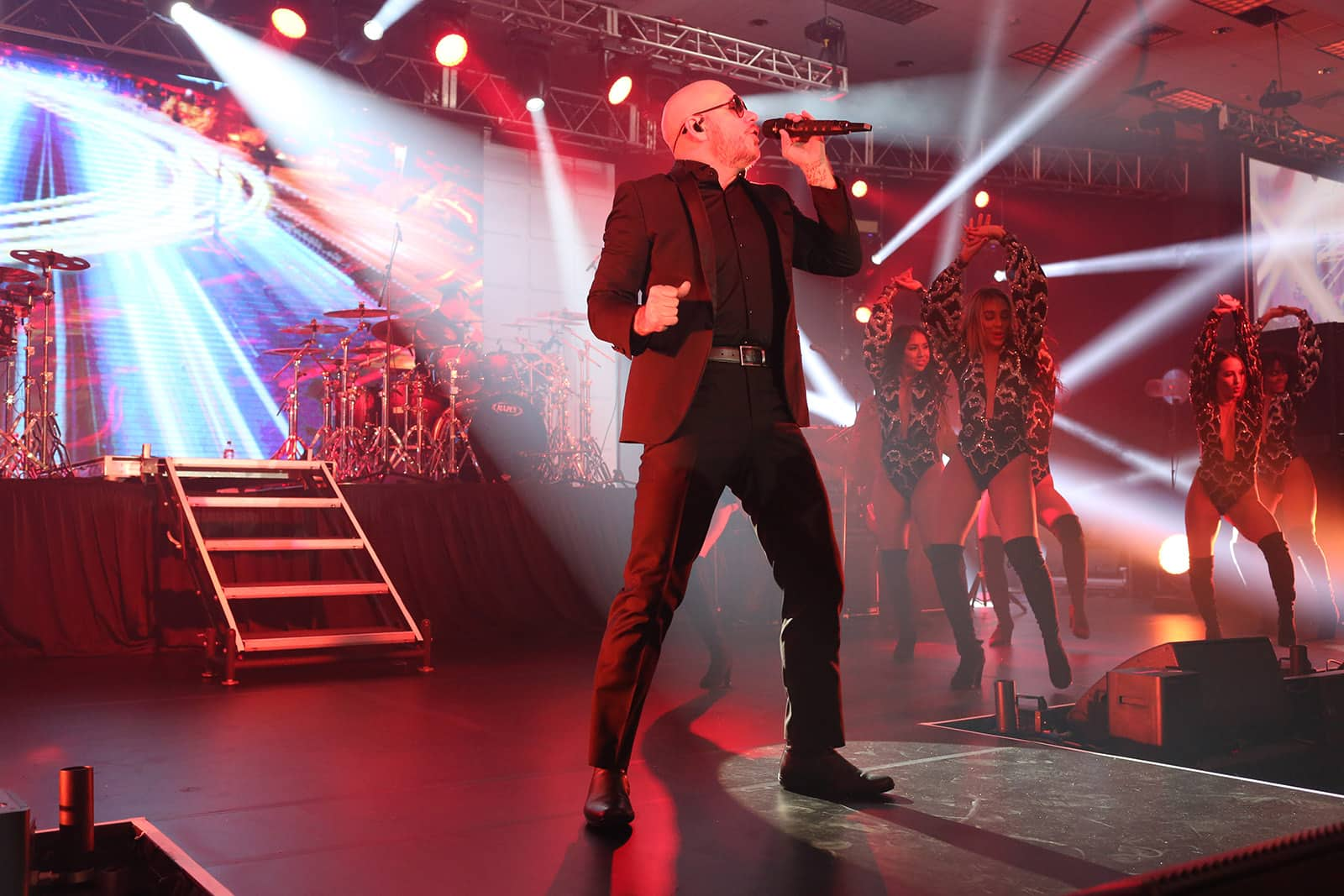 "We are always innovating, always working hard, to provide our guests with new, interesting and relevant offerings, whether that be first-rate entertainment, exhilarating onboard activities or extraordinary dining," said Andy Stuart, president, and chief executive officer of Norwegian Cruise Line. "By welcoming a global superstar such as Pitbull into the Norwegian Cruise Line family, not only are we are able to share his passion and talent with our guests and travel partners, but we're sending a powerful message. We're committed to big, bold experiences, and travelers can rest assured we'll provide them with nothing but the best."
Globally-renowned for his music, Pitbull has been an integral partner of Norwegian Cruise Line since 2015, when he became Godfather of Norwegian Escape, the first ship of the Breakaway Plus Class – the most successful class in the company's history. Since then, he's been an advocate of the brand's philosophy of providing guests with the freedom and flexibility to design their ideal cruise vacation. He has hosted several music festivals at sea, including The Pitbull After Dark Party aboard Norwegian Pearl and Jade, in partnership with Sixthman, the industry leader in music festival vacation experiences. Pitbull also made a surprise appearance at the christening festivities of Norwegian Bliss, the newest ship within the cruise line's fleet.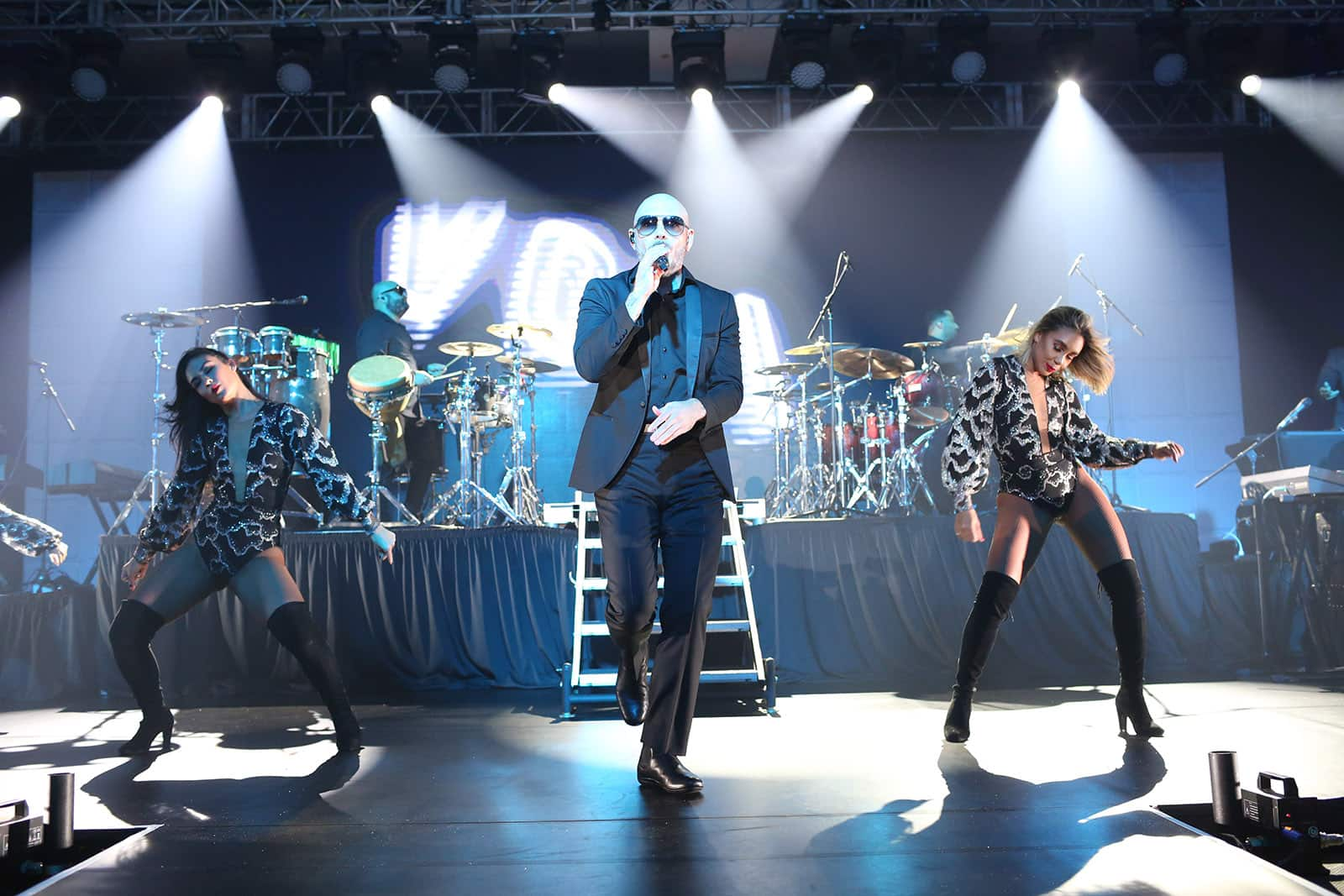 "When I was a kid, I used to look at the cruise ships leaving port and say, 'one day I want to be able to get on a cruise,'" said Pitbull. "What a blessing. From a father who brought boats over on El Mariel, to be able to godfather my own cruise ship…it goes to show that anything you want to do in life, you can do it. ¡Dale!"